1 yr old 52#, 25" at shoulders

*

My car mug shot ;-) The view is great.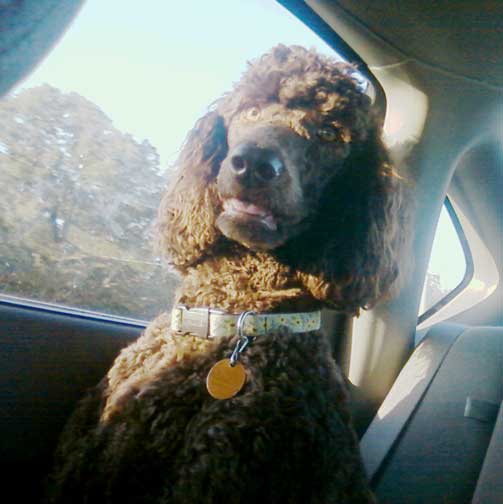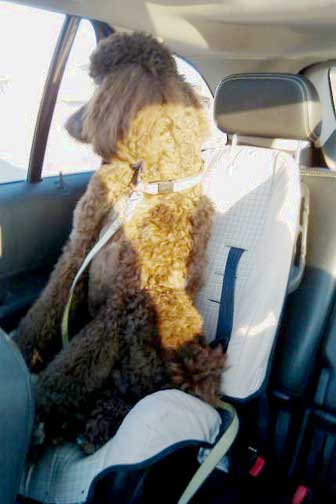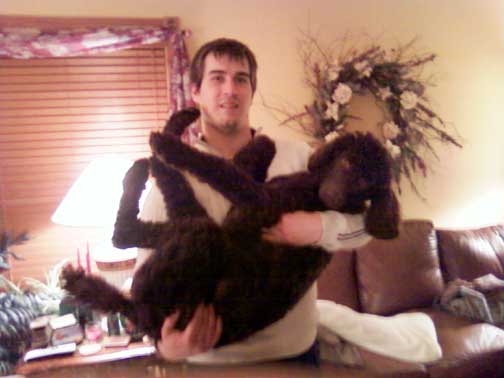 I know, I'm just so irresistible he just has to cuddle me!
*
My bud Henry gets a green scarf...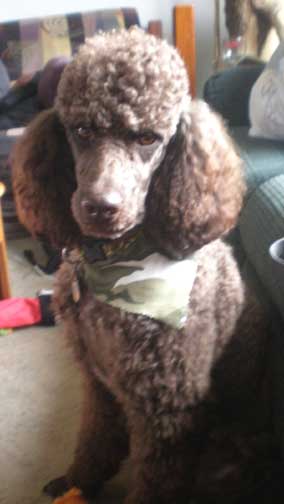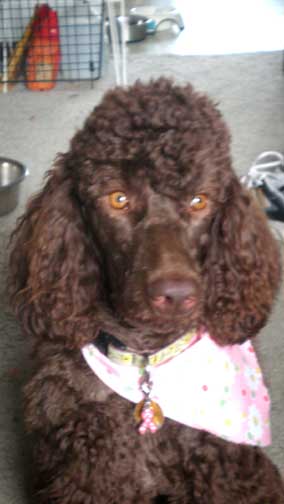 ...and I get a pink one.
*
I want to be playing in the park out there...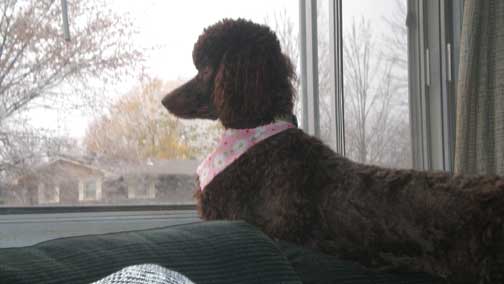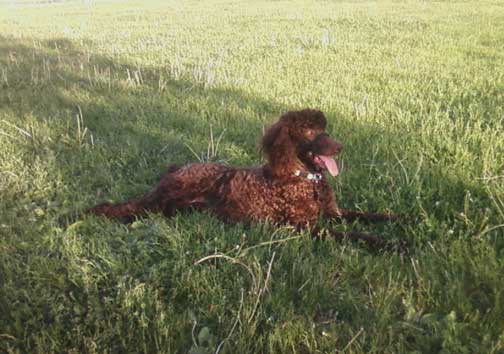 ...ahhh, playing in the park.
*
Is this my new toy?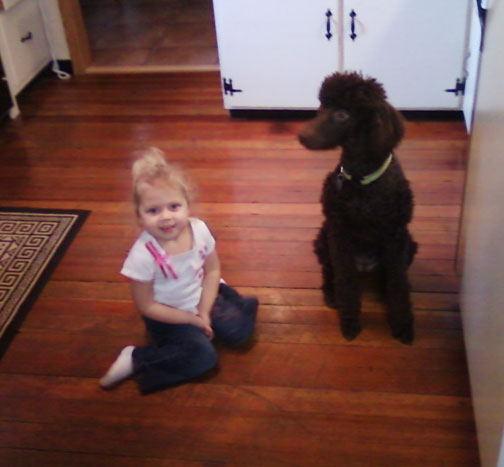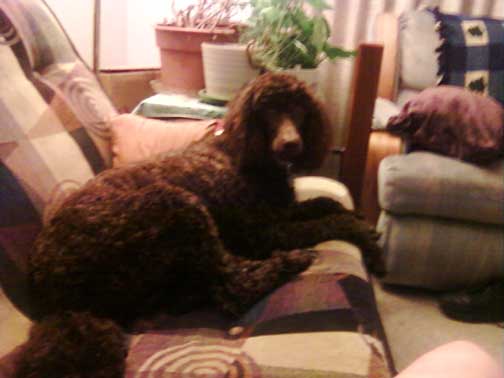 They know I get this half of the couch, they can have the other half ;-)
*
Growing up means taking many puppy naps, see you later.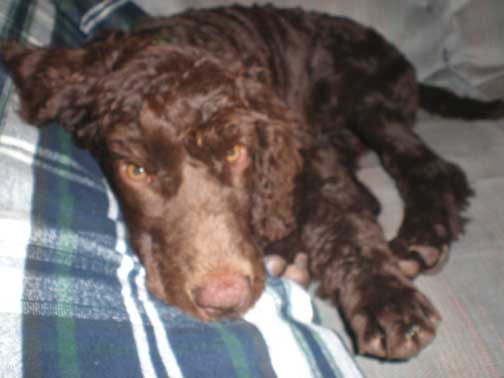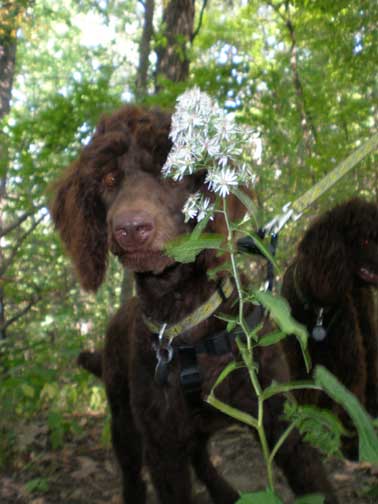 Peek-a-boo, life is beautiful! I'm going to be a large girl :-)
*
It's going to be tough to hold Henry and I in the near future! Enjoy while you can ;-)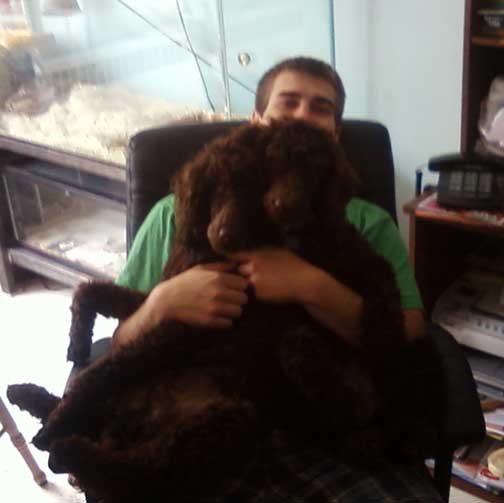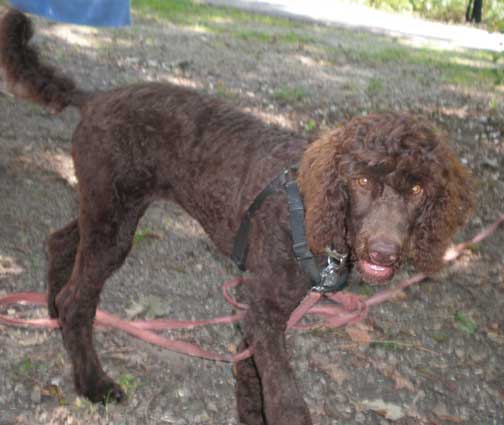 Camping is where it's at ;-)
*
Below is Henry, he's a 10 month old standard right now. Watch me outgrow him :-)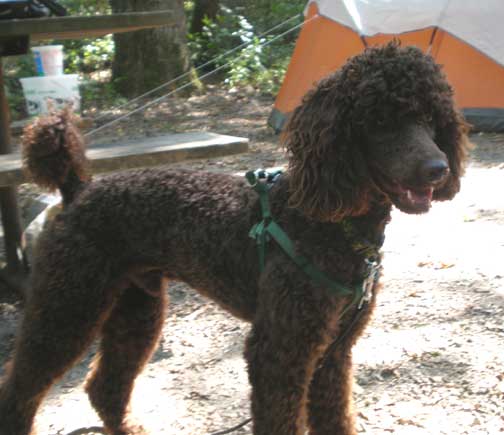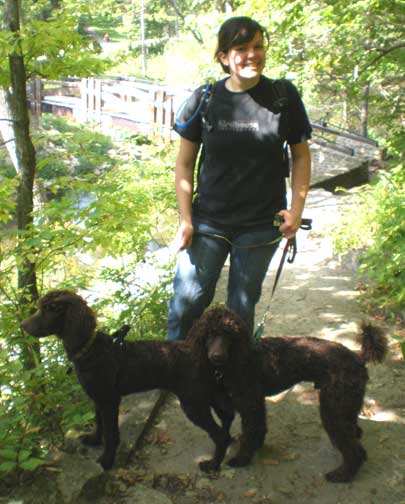 Such beauty here in the woods - look at our master ;-)
*
Our dad loves life, his family, and nature :-)))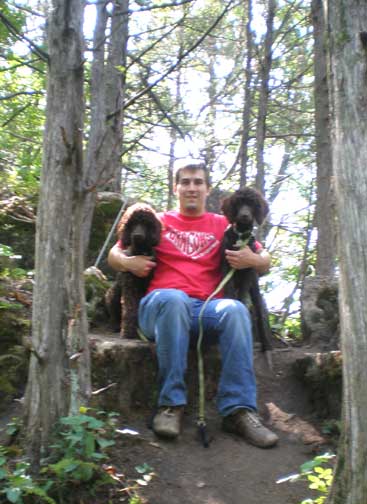 We've got A Perfect World ;-)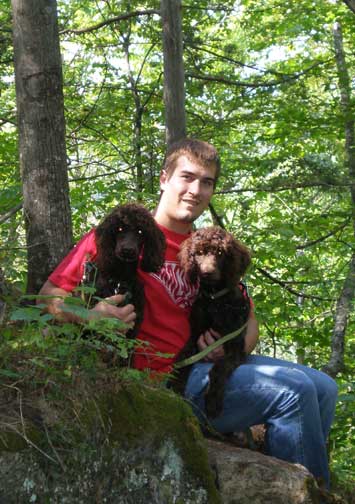 puppies for sale like Royal Standard Poodles-Charlotte *
I thought I'd develop the form below to help with pet updates. Here you can fill in the weight, height, and what you two/family enjoy doing together. Upon sending it, you will receive an email from me that you can reply with new pictures attached. Hopefully this will be an easy trigger instead of trying to find my email address.
Everyone loves to see your pages - honestly!