Royal Standard Poodles - Black Floyd
Updated 5/15/2017(DG)
Floyd is a hunting dog in Northern Minnesota. He enjoys traveling around the country with his owners. His owner shares that "he is getting real 'birdy' with the ducks' that they chase around their ponds and lakes. He enjoys sleeping and being outside. He is great when it comes to training.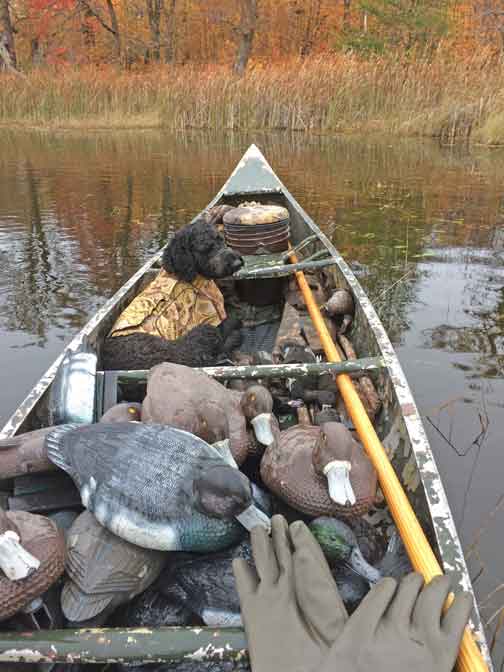 Floyd Shares: "I thought I'd send you a picture of my full grown self. Sorry to hear that you moved to Texas. Seems a bit extreme to a Minnesota boy like me. I am transitioning from black to blue but maintaining my red mustache. Thanks dad. As you can see from the pictures, I like to hike in the Sierra Nevada mts, enjoy the sunsets on the deck and go duck hunting. I will try to get the folks that do the driving to stop by the home place someday when we are in the area, however I only have so much pull."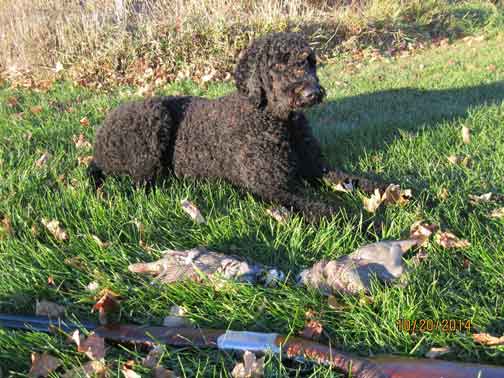 "I may be a success. The jury is still out. The ducks involve swimming and I'm good at that. The grouse I had to learn from my little buddy Chester who learned how to drive from Tounces the cat. The chukers got me full of stickers and my owner could only exclaim, "Oh my!". This life thing sure requires lots of learning and I seem to have my moments.  I still sport a pretty fine mustache thanks to dad."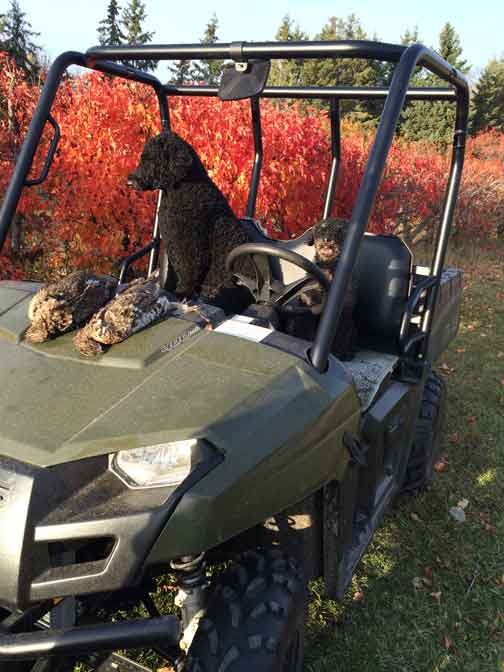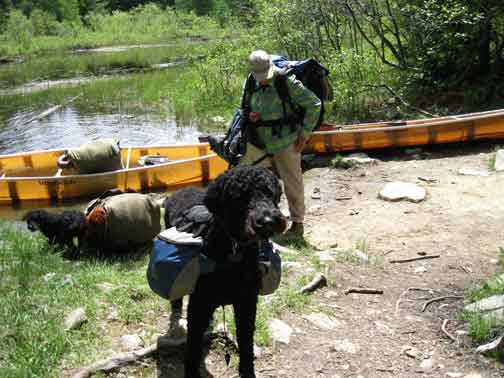 "As you can see I am a big boy now and can carry my own food on the
portages in the BWCA. I haven't learned how to paddle yet but I do
enjoy riding in the canoe. I am retrieving on water now and sure like
to swim. I won't mind the weather cooling off a bit, I get rather
warm in the summer." :0)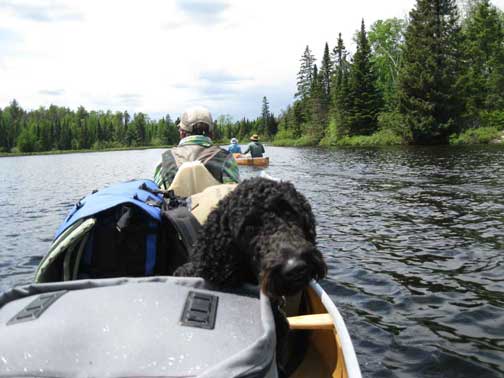 "Ahhh, Tes calls this "4 Legs Up" and it is one of the best ways to lay down when you need a quick cool down."
*
"This is one of the best times to be outside. :0)"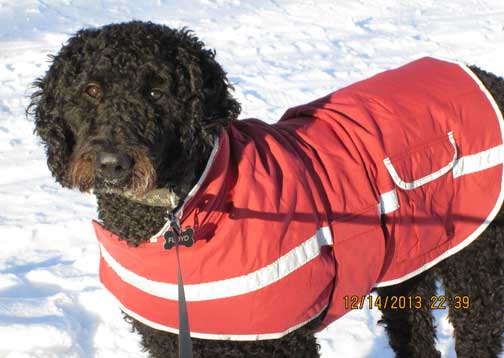 "Ahh... One of the best times... Camping outside with the best family in the world :0)"
*
Floyd enjoys camping with his family.