Royal Standard Poodle Gemma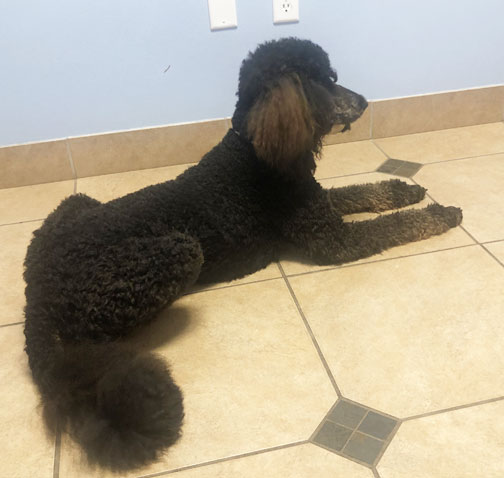 Gemma at home in Vero Beach, FL.  Her humans tell us Gemma is ultra smart!  She grew to an adult to be around 52 lbs...a nice size Standard for a female...a VERY loving Standard Poodle she is.
Tracking Gemma
15 months old 52 lbs
at 5 months 30#
at 14 weeks 22# and 18" tall

DOB 07/28/2018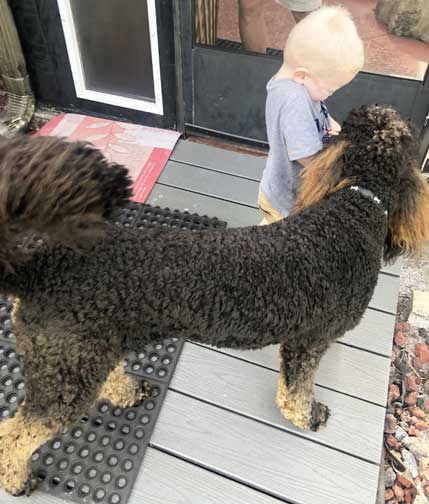 Hey, come and play...pleeeeeaase ;o)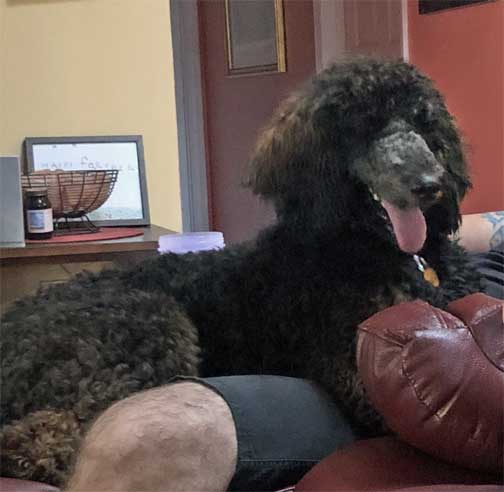 Grown slightly..Here I am at 6 months and being a lap dog; once you get your human to accept being a pillow, (and I highly recommend you start early, like when you initially get home), they will go for it for the rest of your life.  Humans, so warm and cuddle-able with, yay!!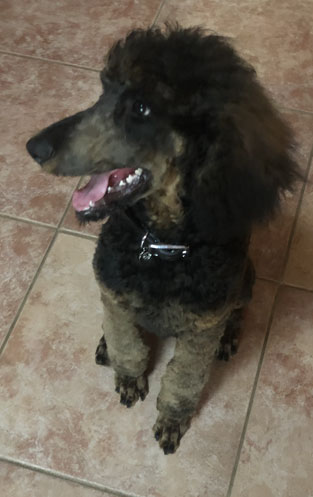 I'm 5 months old here and just got my first haircut.  Golly I look good. Weighing in at 30 lbs and my mom brags I am very, very, very smart. Translated = lots of things to get into and how to cover my tracks :-)
All 3 of these images show off my absolutely wonderful black agouti coloring and, and, 
and just look at that face, I am SO CUTE!!!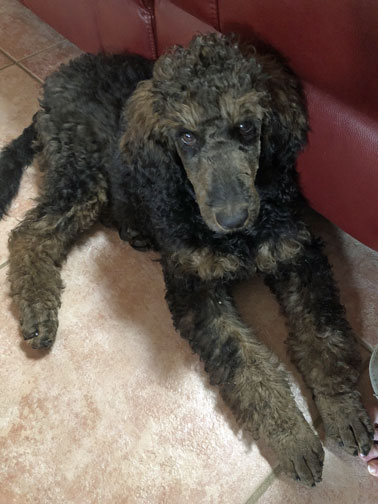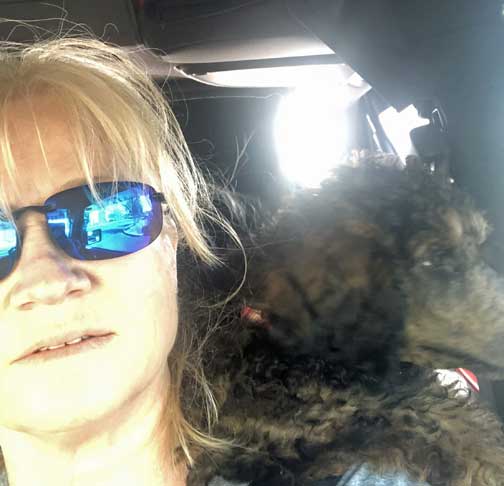 Car rides.  Both positions have their advantages.  Here I get to see everything speed by up close.  [No, don't print that we're sitting in the driveway].
*
Now here, I get to be the backseat driver.  Kindly note my special seat covers.  The only item out of place is my cup, and this straw thing, I am still working on the sipping procedure - my teeth keep wanting to chew on the straw which rather defeats the whole process.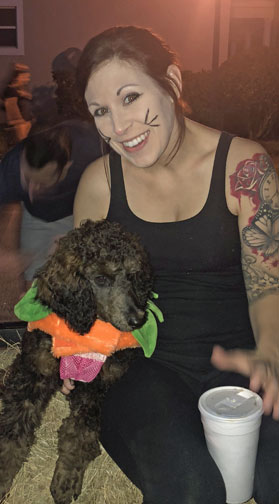 I just took my first hayride ever and it was SUPER FUN!  For my birthday believe I shall ask for a horse and wagon and some hay, and oh, gotta have a barn to keep them in...I best start my list early ;0)
*
It's Halloween - my first real holiday.  Seems kinda weird, I am sitting on a human dressed as a stuffed dog...at 3 months old not quite sure I understand the purpose.  We'll talk more about this as I mature.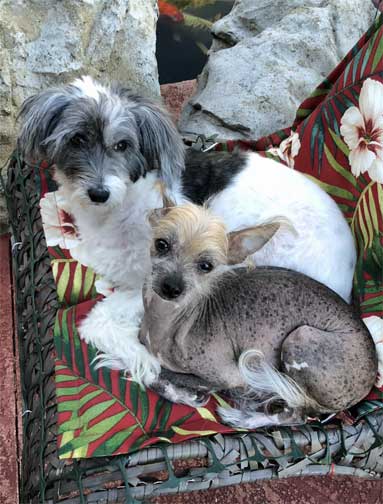 Here are my new families:  canine companions and
my humans ;0)    oh boy, I have a great life ahead, I can tell already!!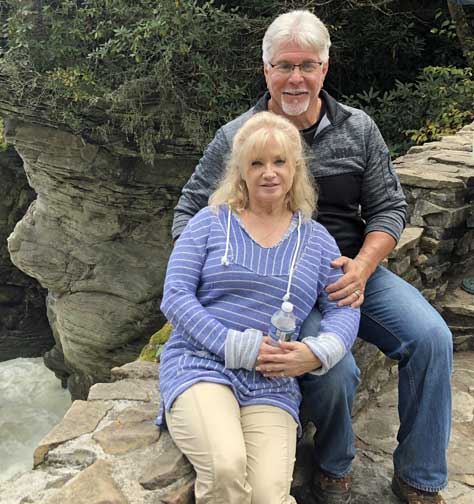 Royal Standard Poodle Black Agouti Gemma