Royal Standard Poodle Brown Molly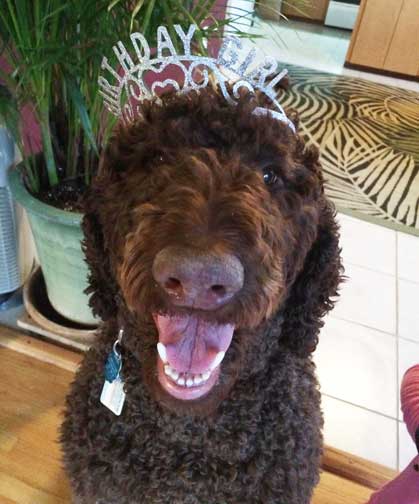 Updated 11/3/16
I've turned 2 yrs old :o) I'm still holding my brown PRETTY GOOD!!! This has to be the smile for #3 getting the mug! Now #4 needs to get to Tes with me having my ears back :o))
Royal Standard Poodle Brown Molly at home in St. Paul, MN. "I am so loved by family and I even get to see my brother Surly, who lives not far from me!" Parents Black Zeddy x Brown Bruno born 03/09/14
Tracking Molly:  
Molly's Minion :o))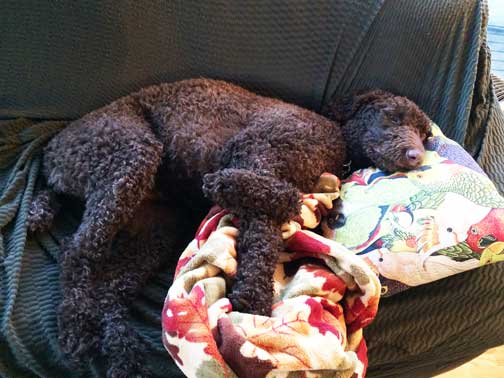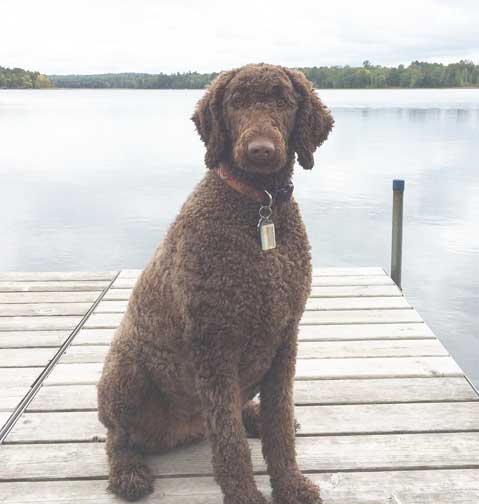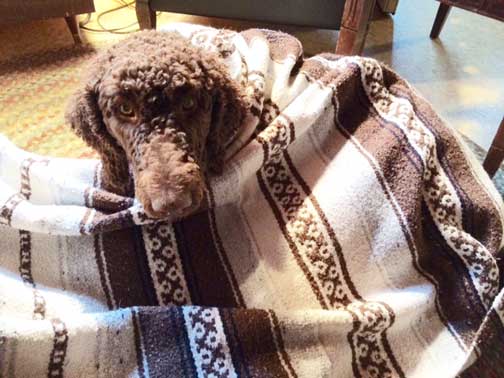 Molly is continuing to be joyful dog with a  gentle soul. She loves everyone she meets-human and canine. Thought I would send along a few photos of her from this year.
Molly pretty much runs the household now and the below picture of her kissing my Mom even made it into the book she wrote! The pics ... show her in her tiara celebrating her 2nd BD on March 9. She loves her time at our cabin north of Brainerd-so there's a photo of her on our dock about 2 weeks ago. She loves snuggling in blankets both at home and the cabin.
We love her and so does everyone in our family and neighborhood. She's just a great dog and thought you would want to know how well she is doing!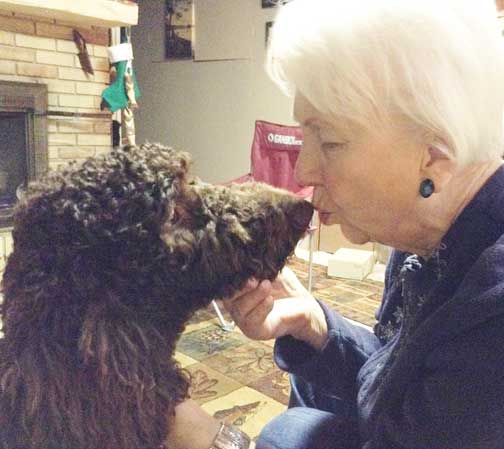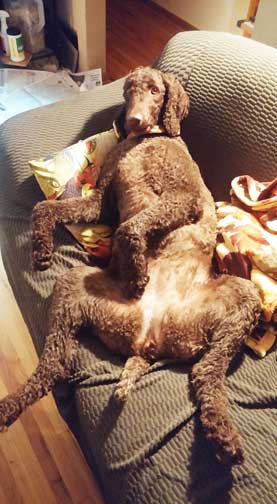 Huh? This isn't how a lady sits? What's that mean?? It's my 4 legs up #2 picture though for on the way of getting a water bottle :o))
*
You're asking me if I did that? REALLY??? At least this is my mug shot picture - #1, on the way to getting a water bottle.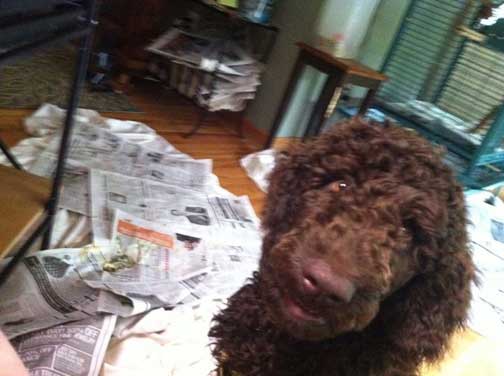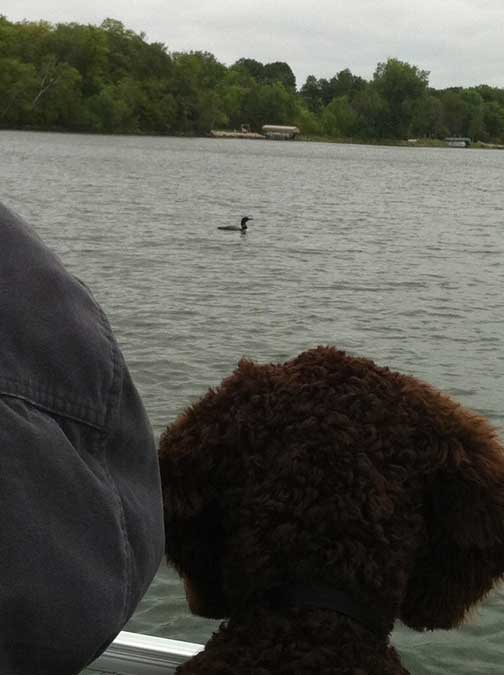 "On my first pontoon ride I saw a loon, how exciting!" :0)
*
"Another picture of Surly and I, this time I am in the front!"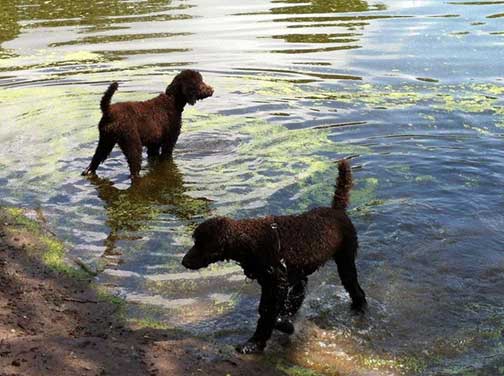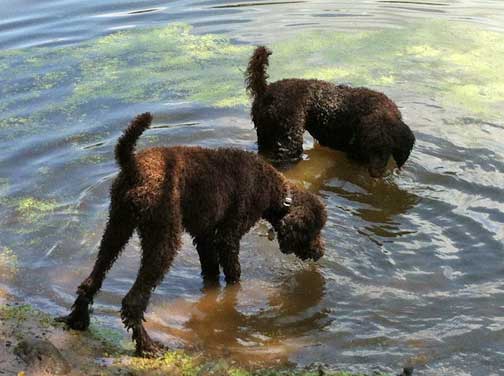 Woo Hoo a play date with my brother Surly (in the front)!"
*
"Visiting Battle Creek Dog Park was so much fun!"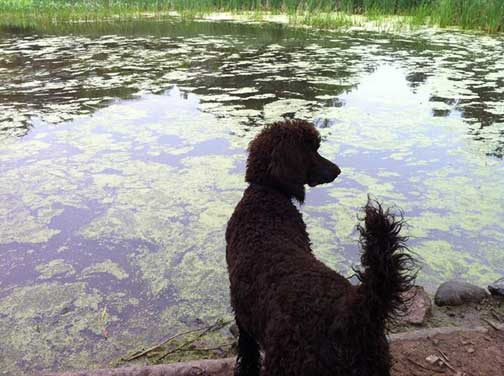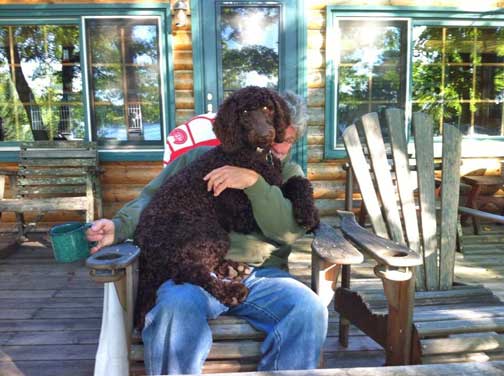 "Can I join you, please?" :0)
*
"What is this creature, will it play with me?"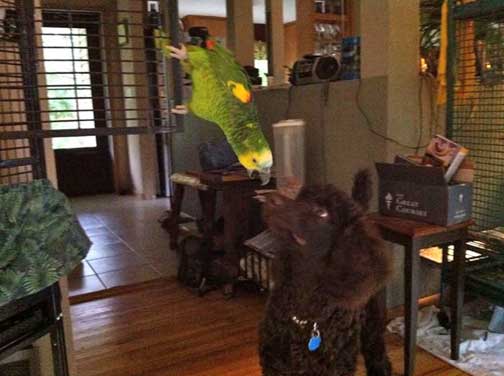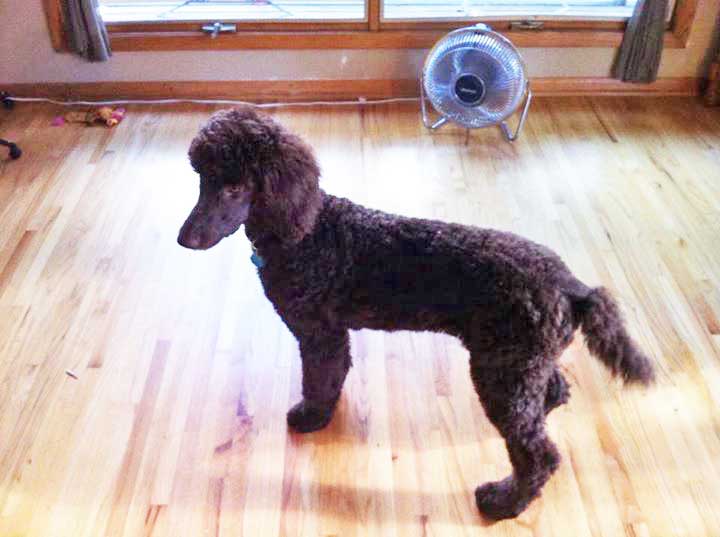 "Modeling my new summer hair cut!"
*
"This is what my yard looks like in May, Is that a stick for me to play with?" :0)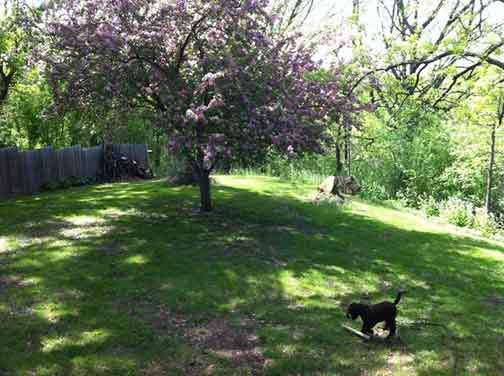 "Check out my new pet bed! Wonder how long until I grow out of this one?" :0)
*
"My pet sitters say I am such a good girl, how can you resist a face like this!" :0)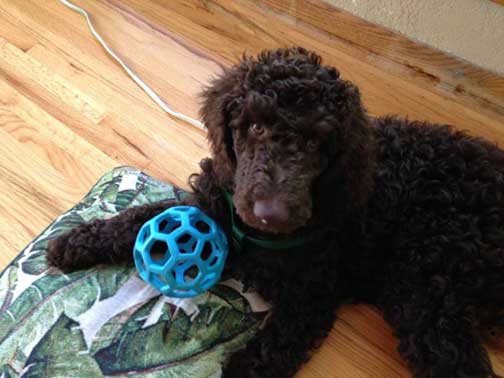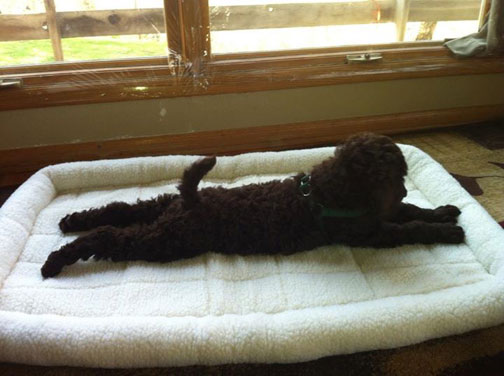 "I love my new bed, I can really stretch out on this thing!"
*
"Meeting my new owners for the first time, Woo Hoo!" :0)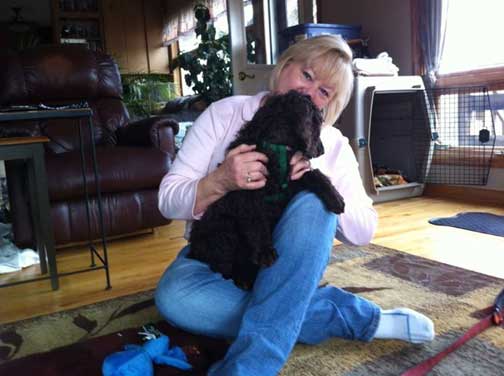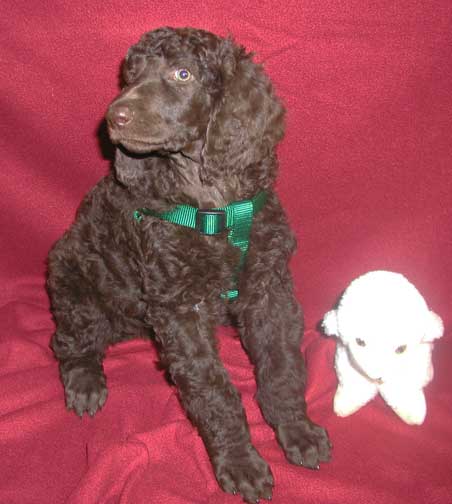 "Here I am 7 weeks old and ready to go to my new home, Tes and her staff give us all our first hair cuts so we look nice!"
*
"In this picture I haven't had my first hair cut yet, but it is coming!" :0)