Royal Standard Poodle Brown Coco Chanel
Updated 2/23/2015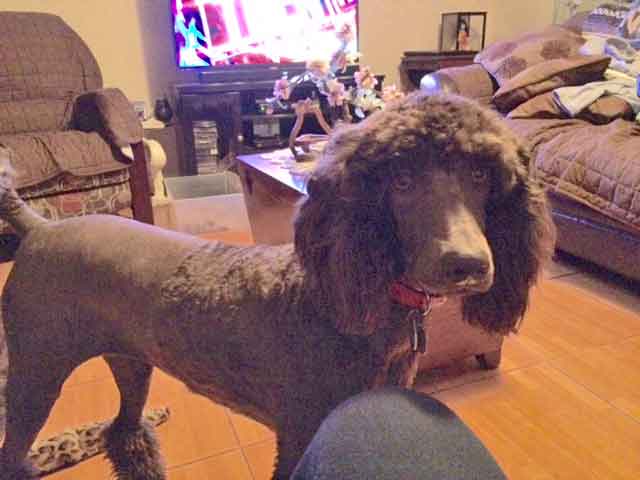 Royal Standard Poodle Brown Coco Chanel at home in Jacksonville, FL.  Parents Blue Cleopatra x Brown Bruno born 04/08/14
Coco Chanel is getting so much attention from her new family, they are first time poodle owners and are very happy! :0))
Tracking Coco Chanel:
6 mo. 43 lbs
15 wks. 25 lbs
11 wks. 15.7 lbs
6.5 wks. 7.4 lbs
" I am all ready for boot camp!"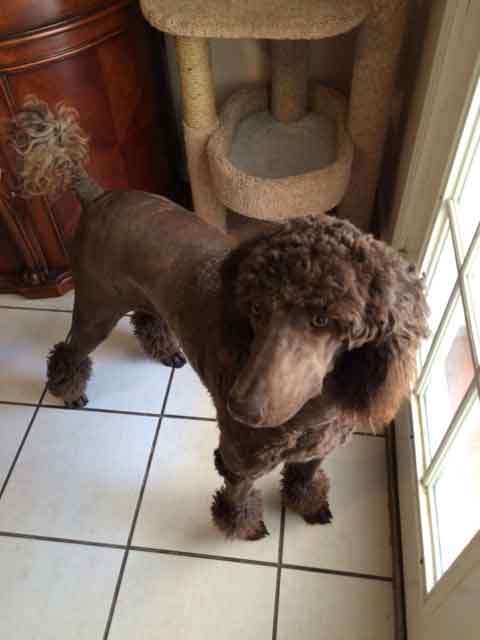 "Check out my new hair cut, my owners call it the crew cut!" :0)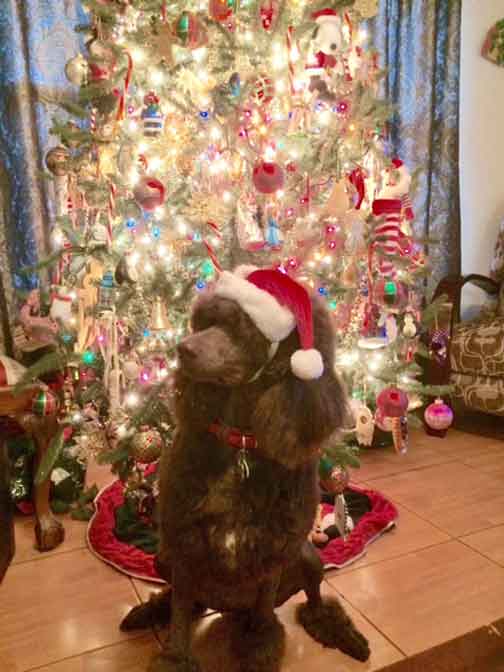 "Merry Christmas!"
*
"Look, I caught it!"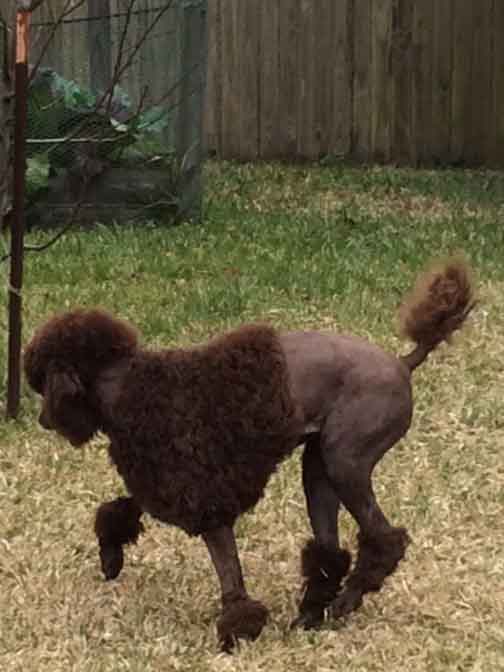 Check out my fancy hair cut! :0)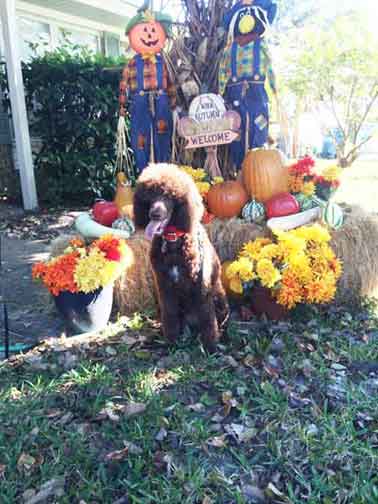 "No mom I don't want my picture taken right now!"
*
"Lets go trick or treating, come on! :0)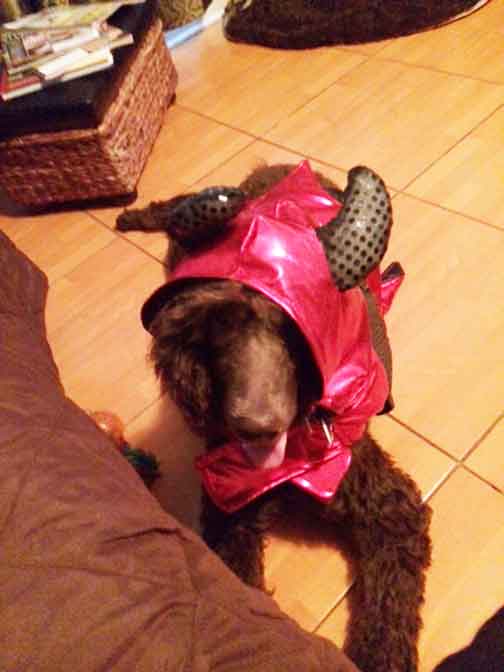 "Don't you love my Halloween costume?" :0)
*
Her owners share, "she loves frisbee and fetch & digging holes."
"I'm gonna get it, I'm gonna get it....."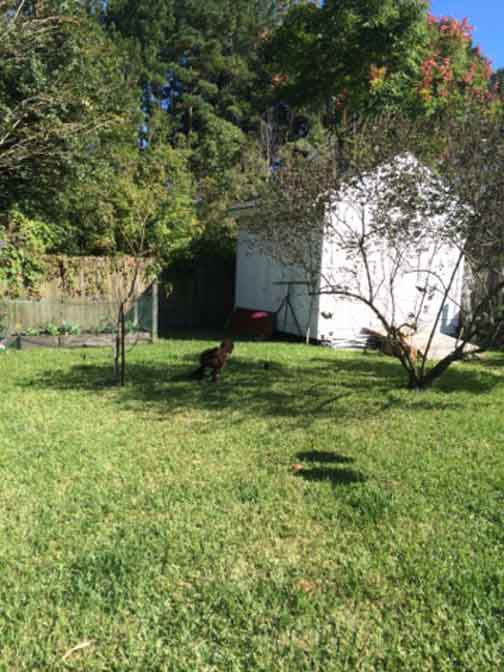 "I GOT IT!!"
*
"I am such a beautiful girl!" :0)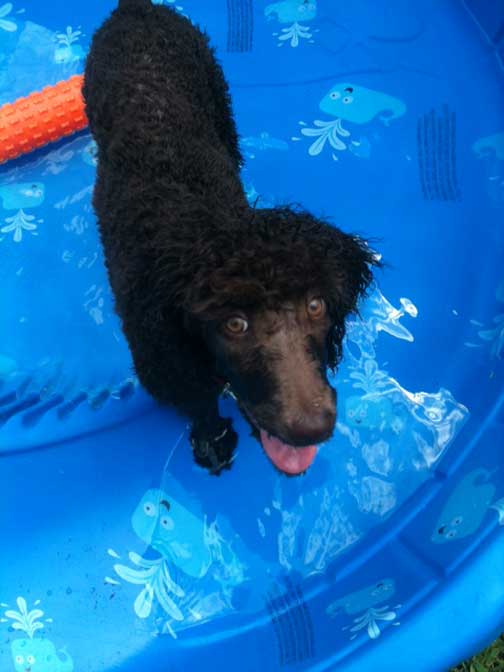 "This pool is so much fun, such a great way for me to cool off!"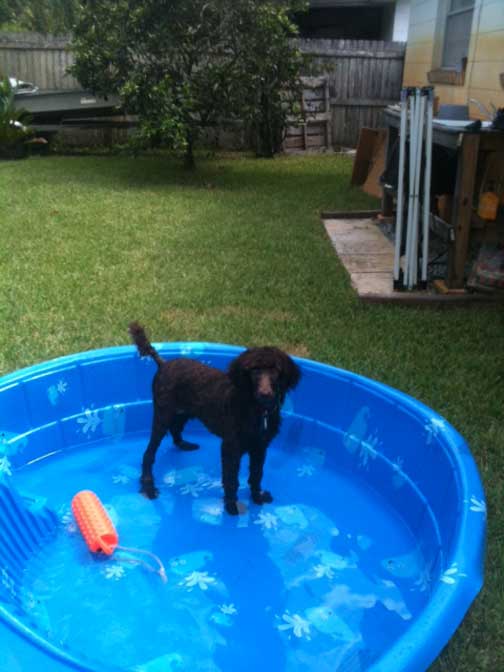 " Hmmm....I wonder how this slide works, am I doing it right?"
*
"All of that playing has wore me out.  Look I am doing the 4 legs up position!" :0)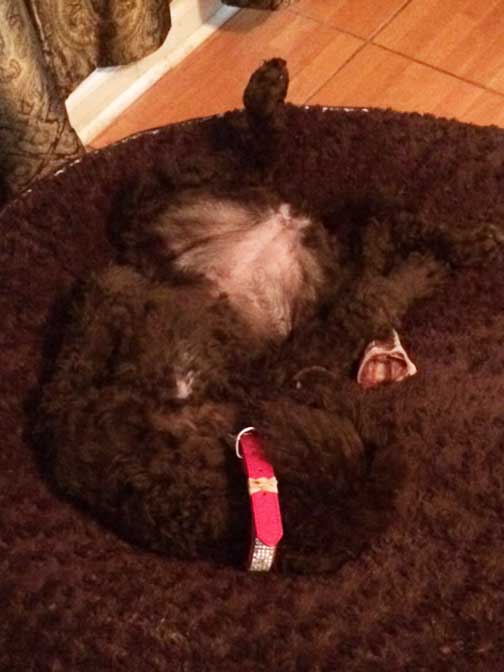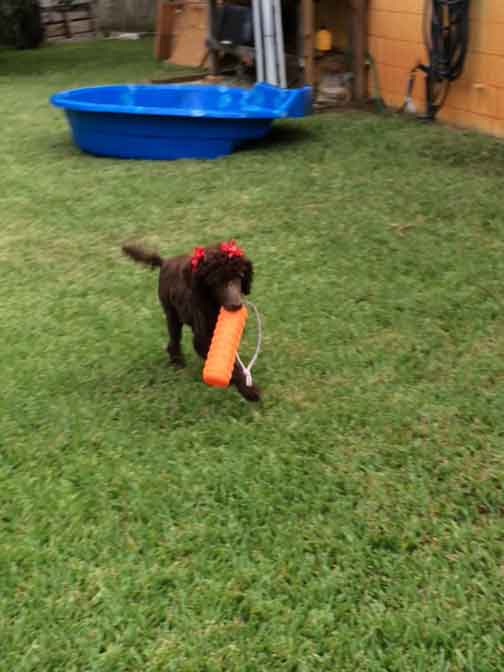 "I guess kitty didn't want to play, I will play with this instead..."
*
"Hey there kitty, you wanna play?  I'm coming to get you!" :0)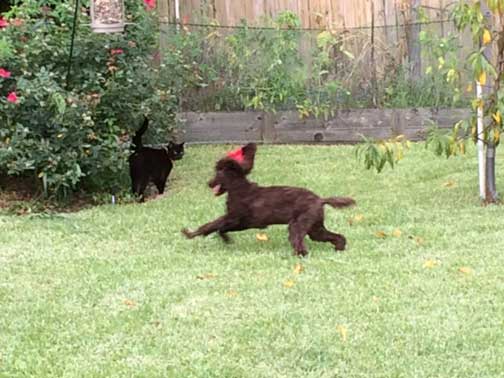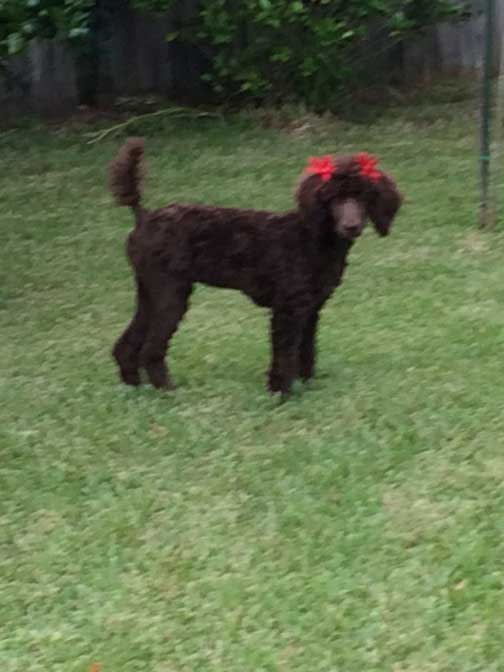 "Don't I look fancy with bows on in my fur?" :0)
*
"Hey, can I help?"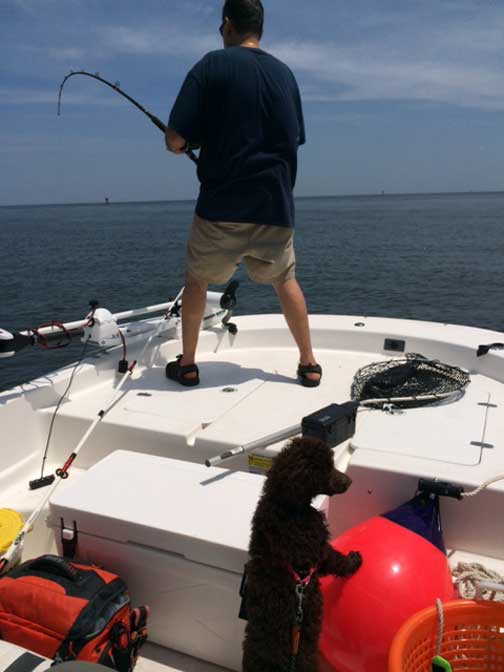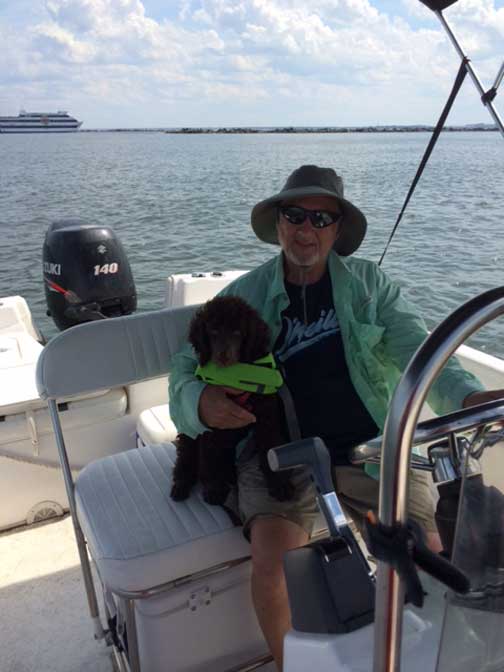 "Here I am as co-captain of this boat, it is the best seat on here."
*
"Here I am modeling my new swimwear, don't I look adorable?"
"I am getting the hang of the beach life, this is fun!" ;0)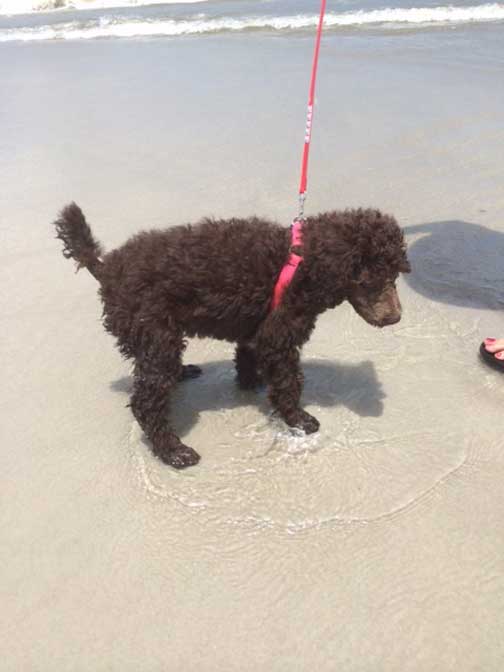 "Hmmm, not sure about this water stuff."
*
My first trip to the beach...hmmm, I wonder if he's using me for a chick magnet ;0)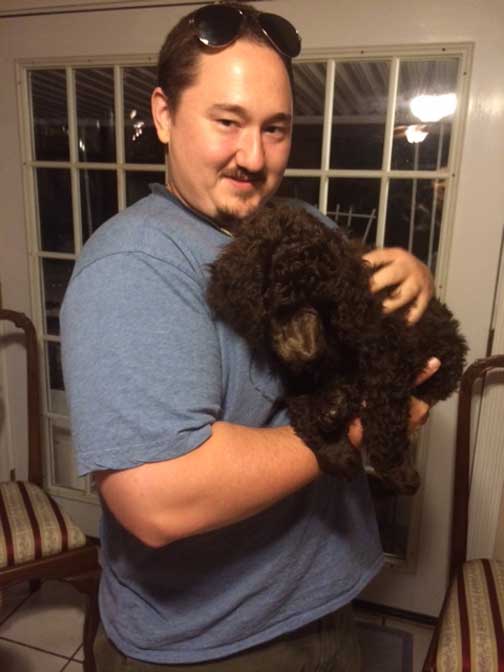 "Everyone loves me so much they want a picture with me!" :0)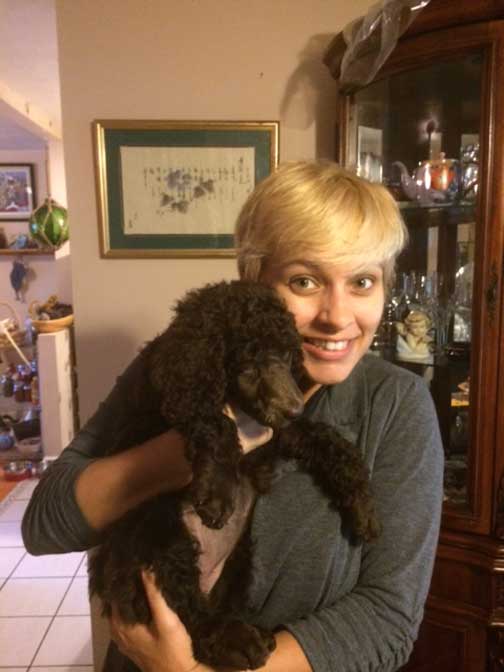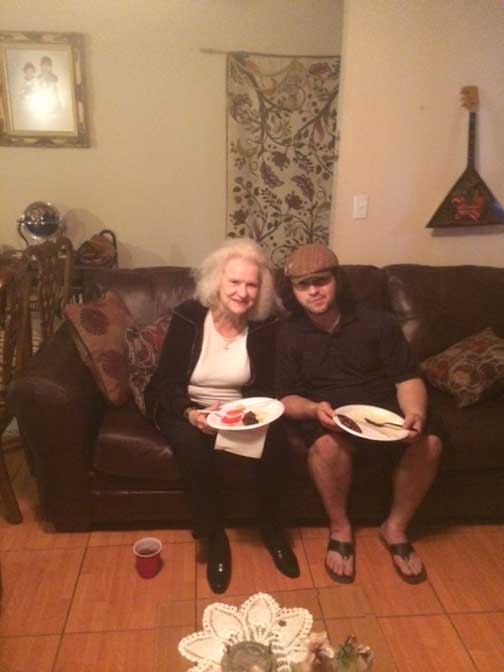 All these new people for me to meet at my puppy shower.
*
"Love that sign, but I think I need a nap again, can you find me?"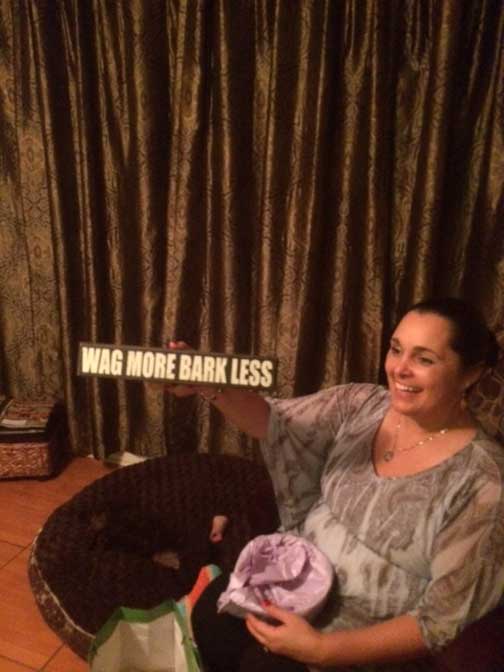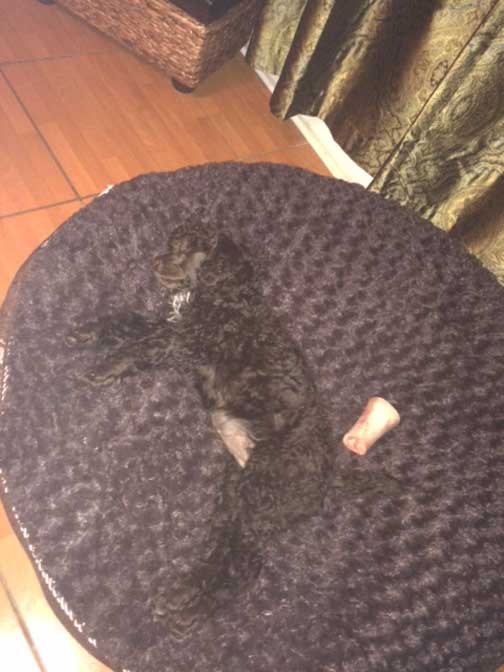 "Snuggling is the best, that puppy shower wore me out." :0)
*
"Is that a brand new pink dog dish just for me?"
"Look at all that new stuff, and it's just for me.....Woo Hoo for puppy showers!"
"My family loves me so much they threw a party for when I arrived home!  That cake looks pretty good!" ;0)
*
"My very first picture while I was living at Tes's house, watch and see how much I grow!"