Royal Standard Poodle Brown Briggs
Updated 12/30/15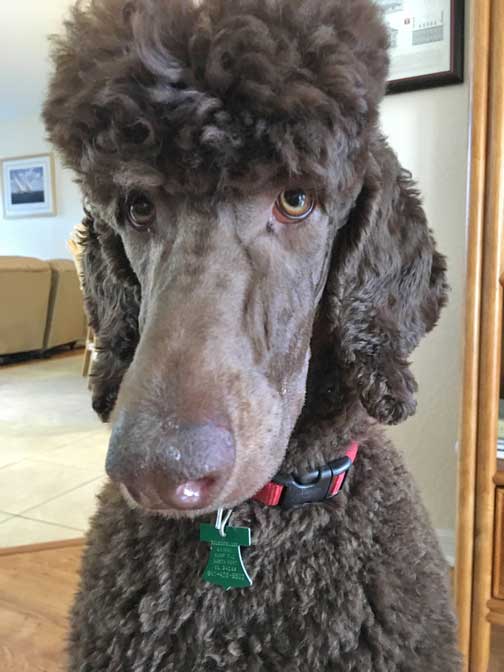 Royal Standard Poodle Brown Briggs at home in North Port, FL.  Parents Black Zeddy x Brown Bruno born 09/18/14
His owners share: "Briggs has been great. Even my neighbor is quite impressed in how you have
him potty trained. Having lots of fun and feeling very loved."
Tracking Briggs:
1 year 70.4 #
4 mo. 39.6 #
2.5 mo. 26.2 #
7wk 13 #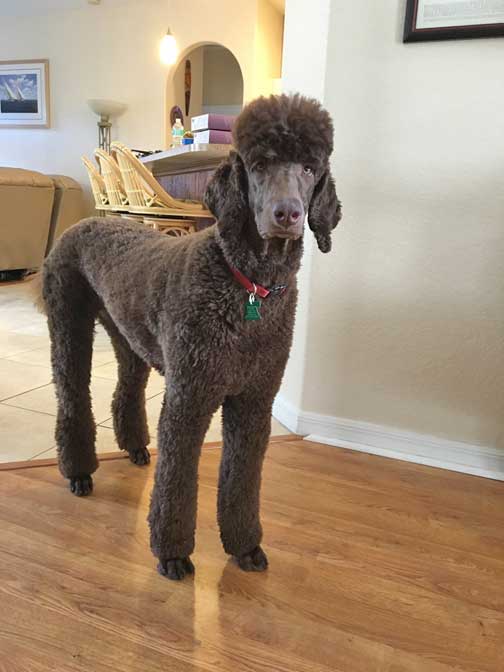 "What are you doing over there?"
*
"Maybe if I sit here long enough they will give me a treat!"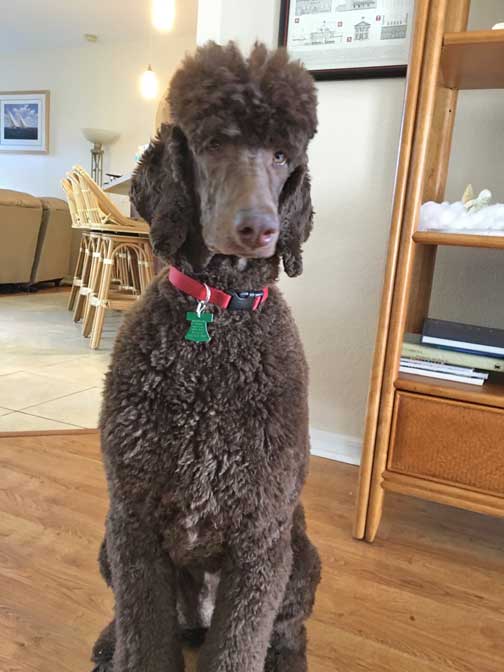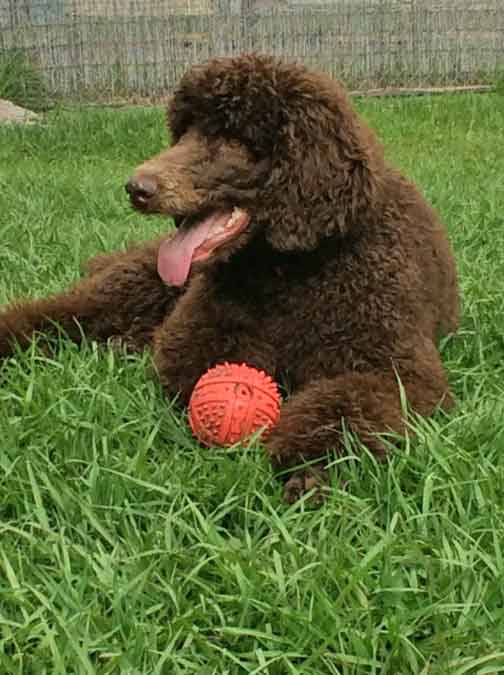 "Nothing beats a good game of fetch!"
*
"Geordie and I are good friends!" :0)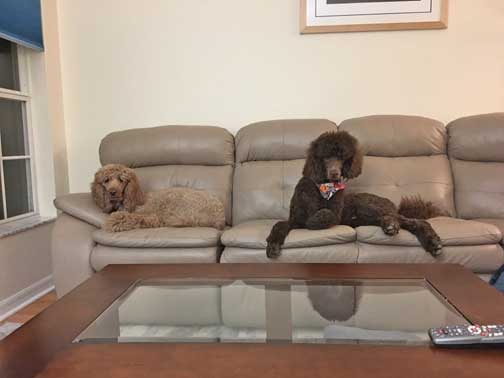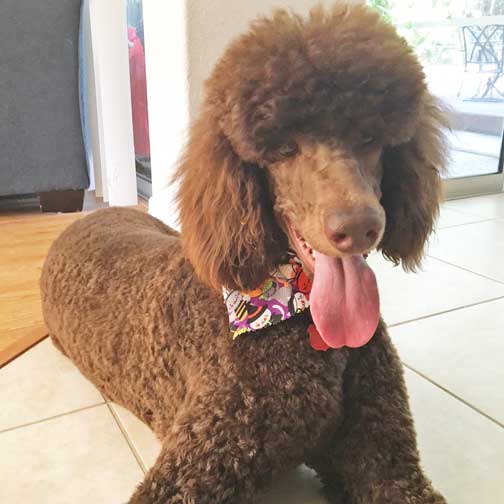 "I am becoming a big boy like my dad "Bruno"! :0)
*
Ear Flip!!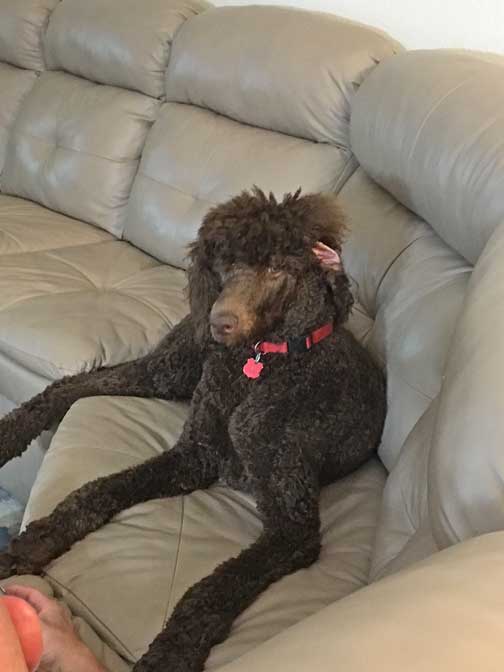 "I am 1 now and look how big I have gotten!"
*
"Do you want to play ball?" :0)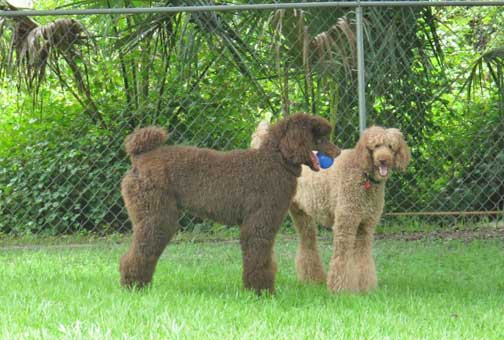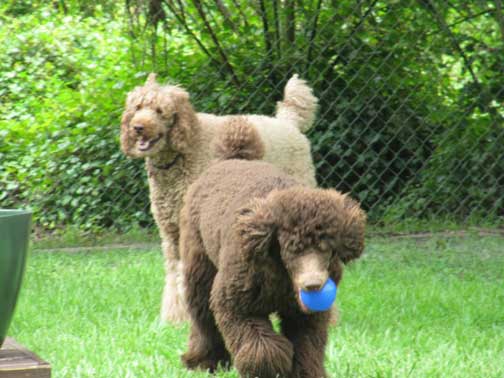 "I think this is playing 'keep away'" :0)
*
"This looks like a good spot to sit!"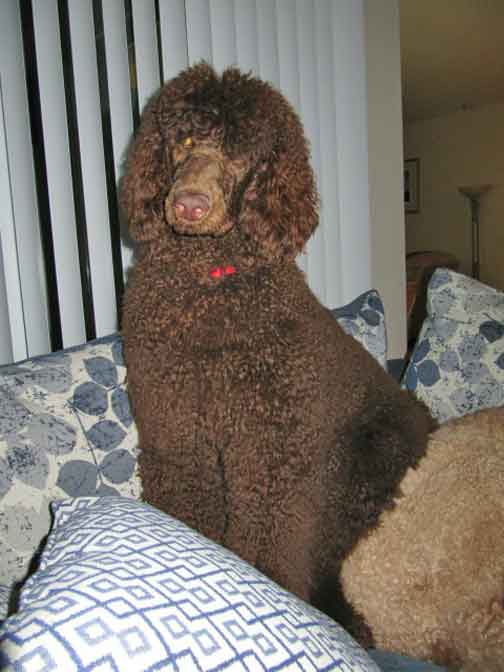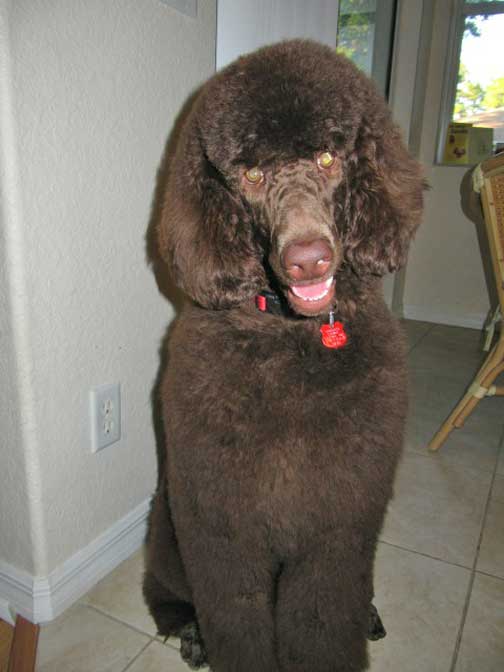 "Just back from groomer. They all love my hair!"
*
"Is that a bone over there?"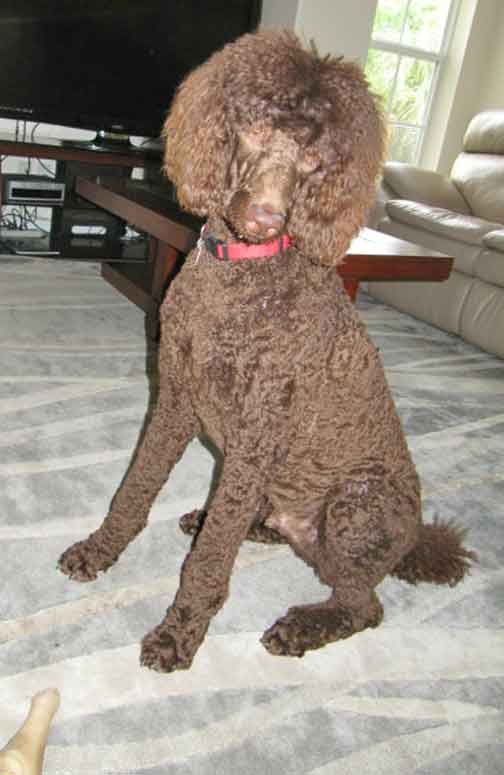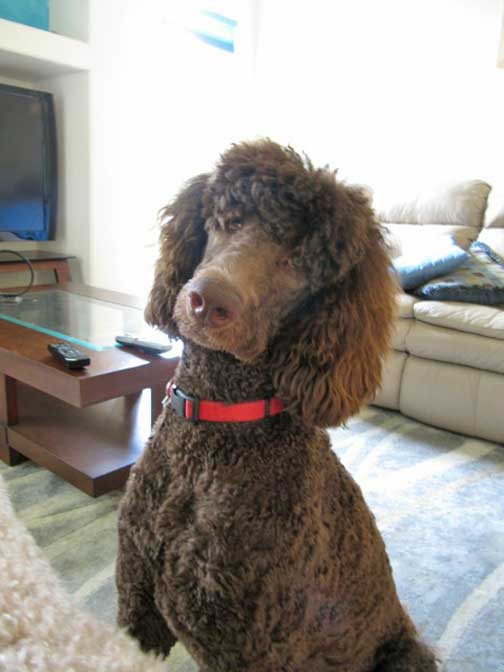 "What are you doing mom?" :0)
*
"Such a handsome boy!"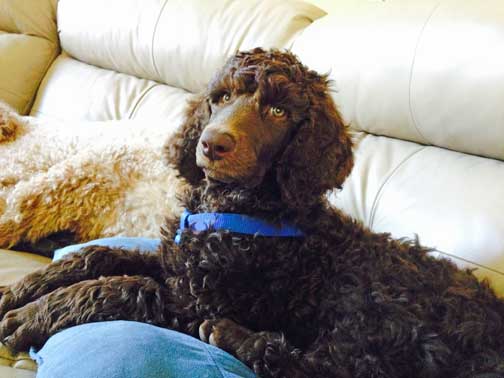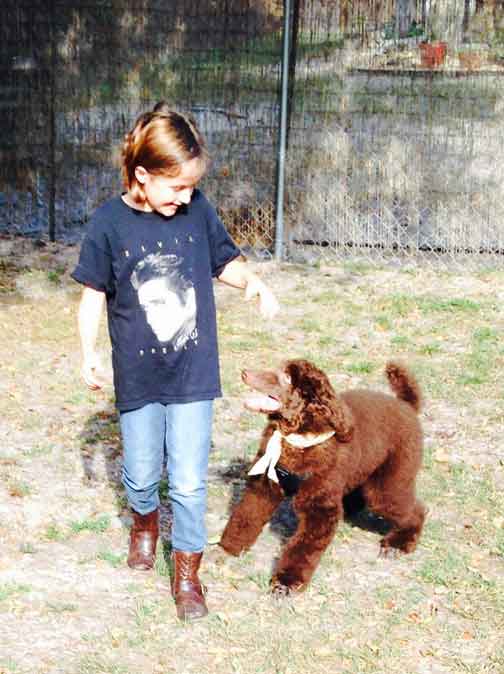 "Come on girl, lets play!!" :0)
*
"Here I am with my mom (Julie), isn't this a great picture?" :0)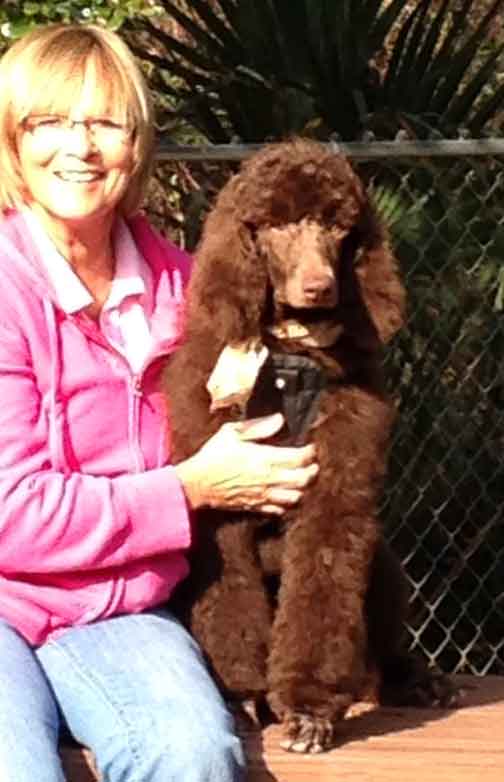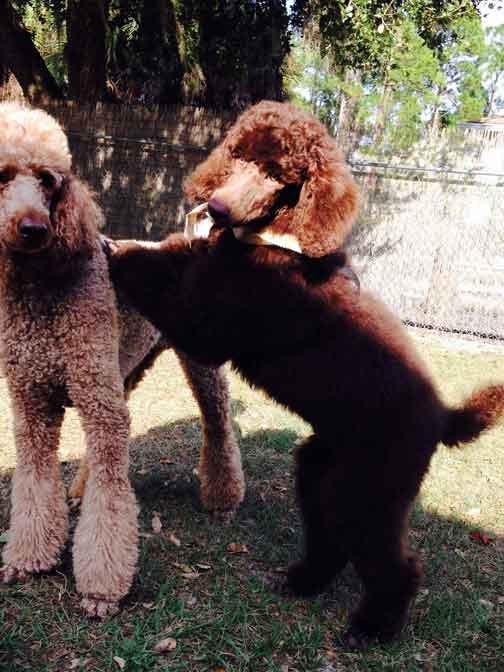 "Look how much I have grown, I am catching up to you fast Geordie!!"
*
"Now how could you ever get mad at a face like this." :0)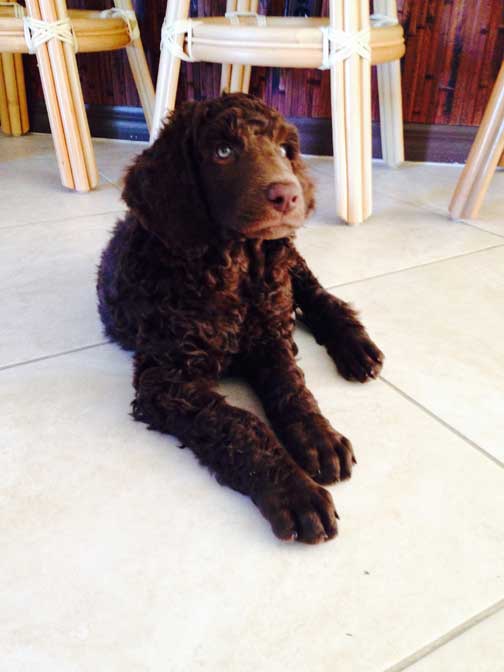 "I'm going to get you, grrr!" :0)
*
"Playing outside with Geordie is the best!"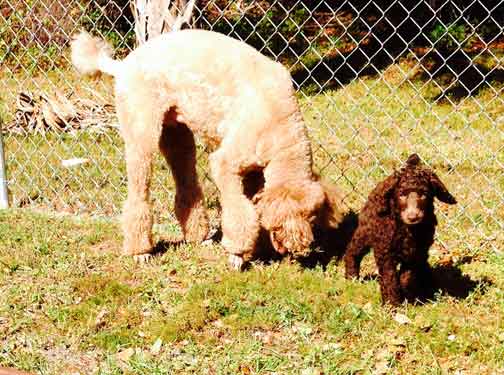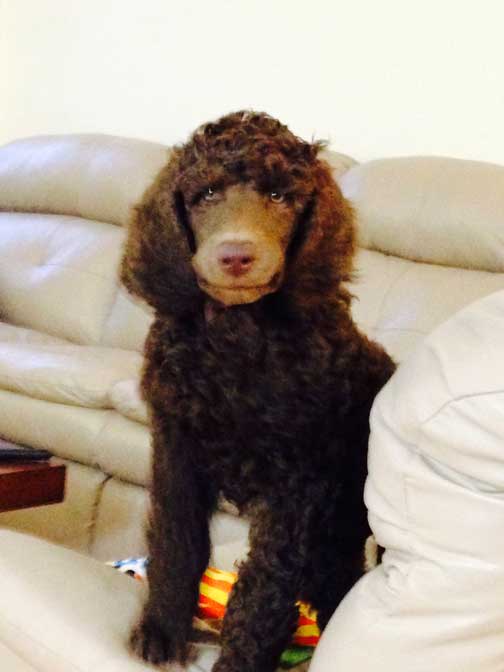 "Smile!"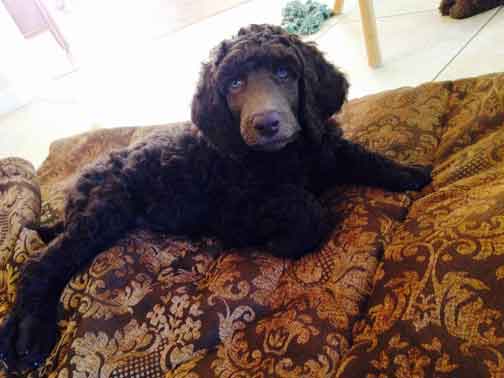 "I sure do love this pet bed!"
*
"Geordie and I taking a nap, this is the life!" :0)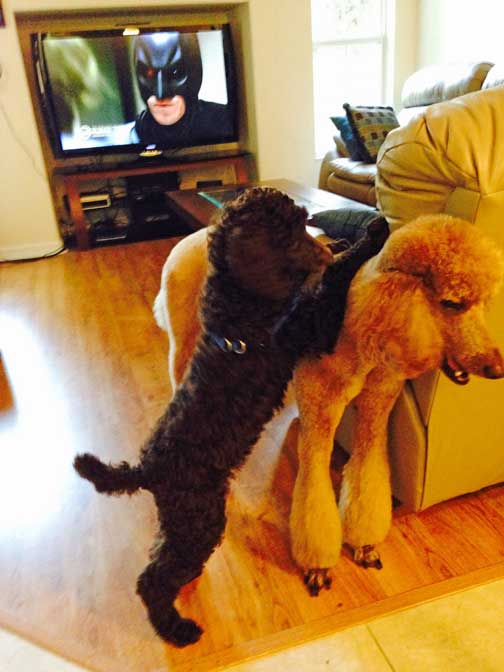 "I love my new sibling Geordie!"
*
"This is one of my very first pictures, I was called Luke then and was the one of the biggest pups!" :0)