Royal Standard Poodles Black Eli and Julius
Updated 10/26/16
Royal Standard Poodle Black Julius at home in Lubocks,TX. Parents Apricot Niki x Brown Bruno born 06/29/16. 
Their owners share: They adore each other! They share bones, blankets, and lie down only after very carefully making sure they are touching the other in some way. Either a foot or head in contact or simply lying partway on the other. J
Tracking Julius:
Royal Standard Poodle Black Eli at home in Lubocks,TX. Parents Brown Jasper x Red Daniel born 07/12/16. 
Tracking Eli:
14 wks 29 lbs

7wks 11.8lbs
Eli in the green collar and Julius in blue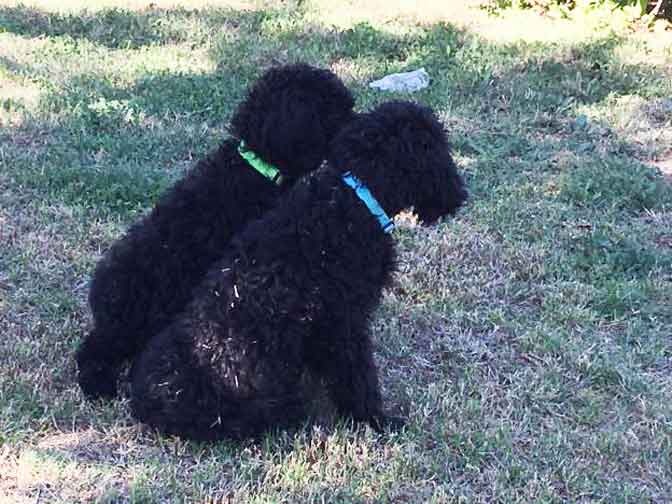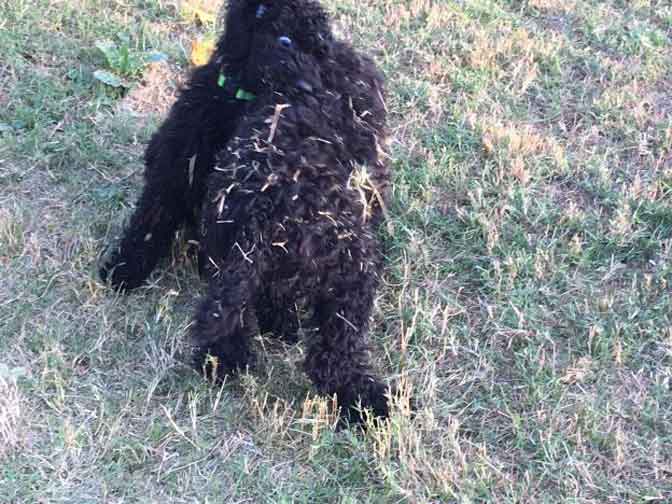 Mom brushed us again. Must correct the problem – quick, roll in the driest grass you can find!
I'll help!
*
Eli  at the beginning, with a "few" toys. He was so tiny and cute!!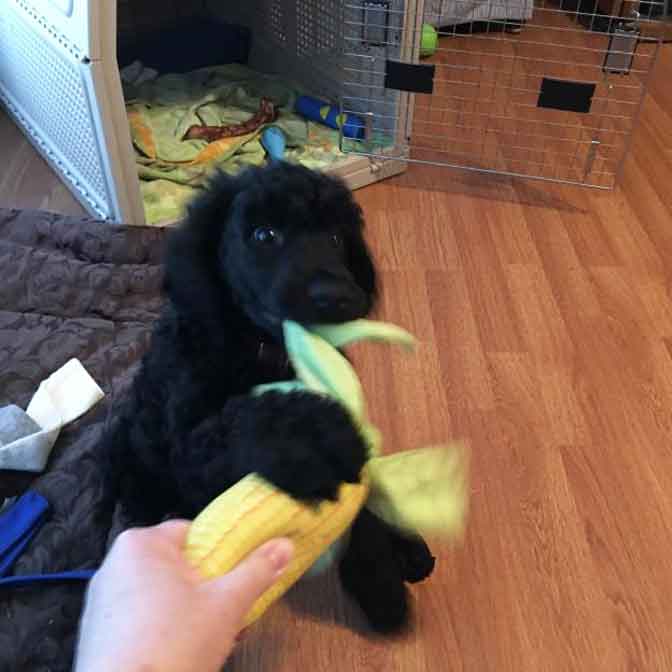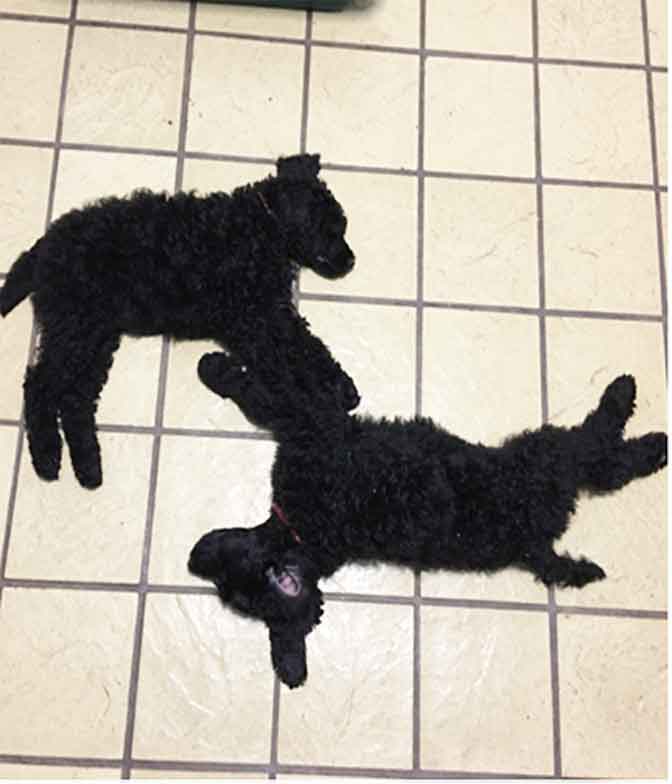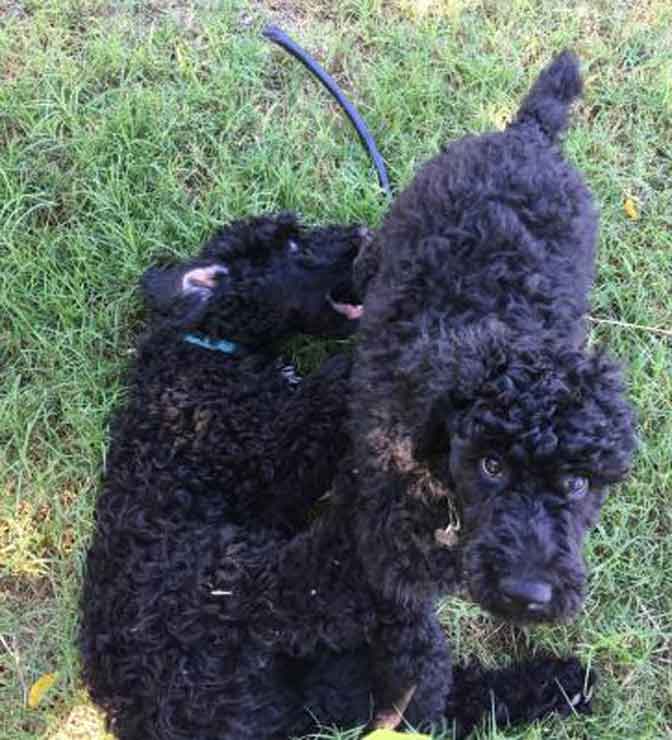 Eli with his favorite toy now. Wait! The toy bites back? :0)
*
Yep, those are definitely teeth in Julius' mouth!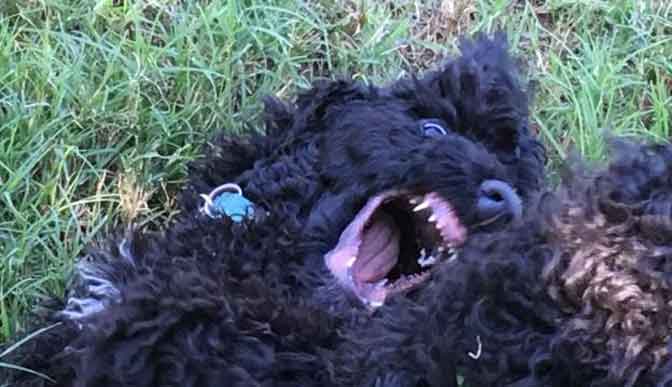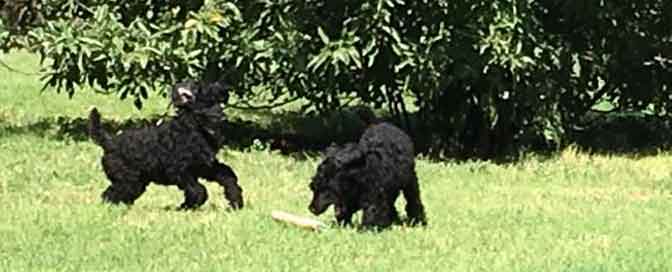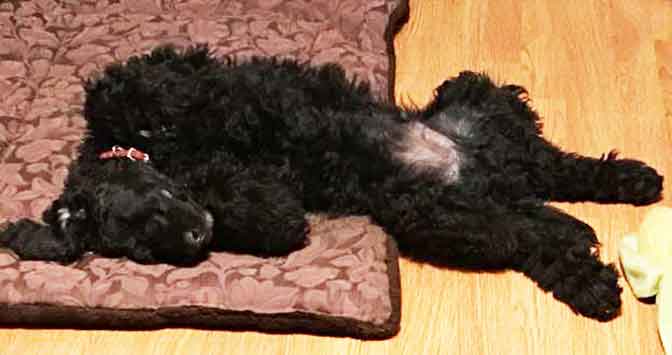 Julius demonstrating the fine art of sleeping upside down when he first came to live with us:
*
Eli showing how you can scratch your back with a little help from the grass. That feels good!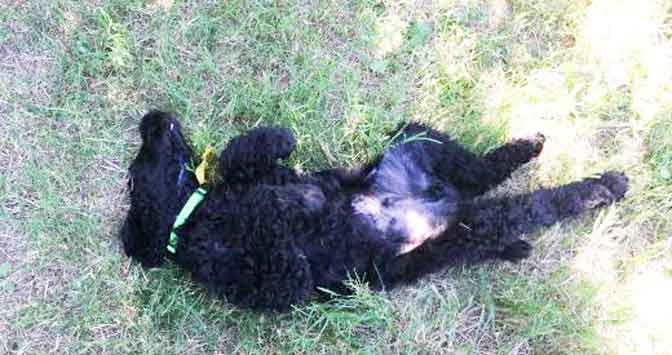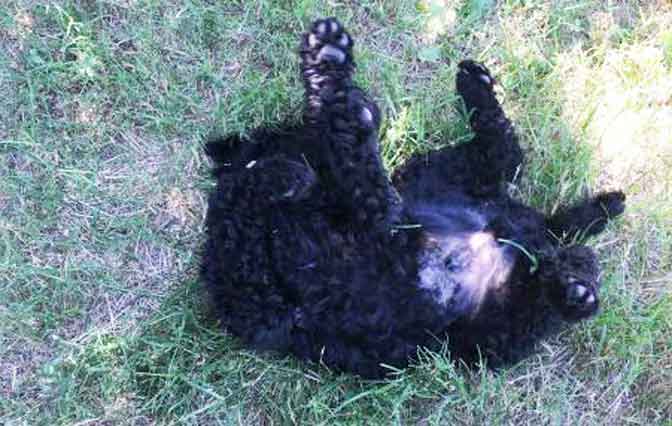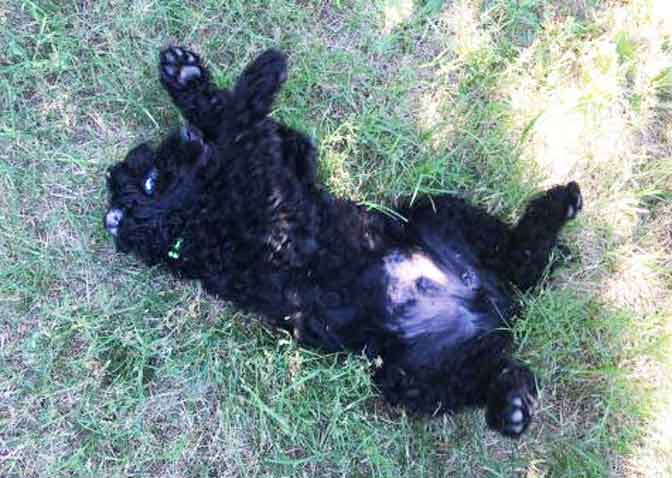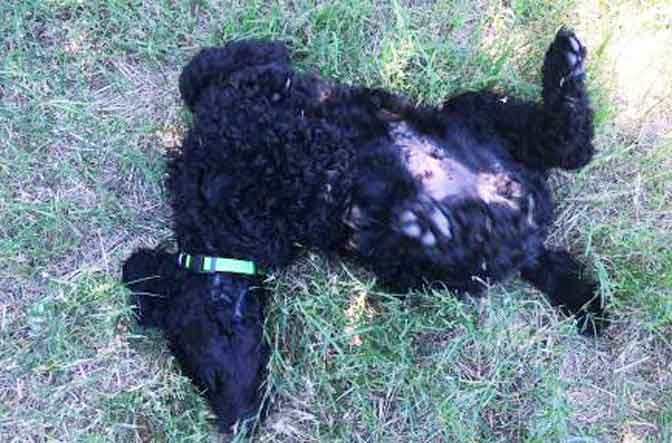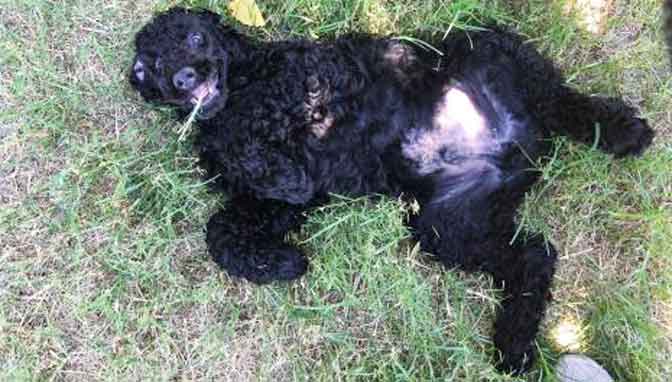 Ahh that feels great!!  I am happy happy now!
*
Eli giving me a soulful look.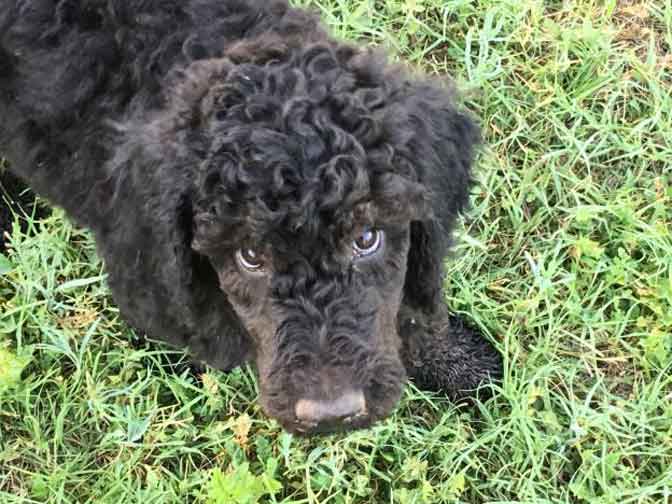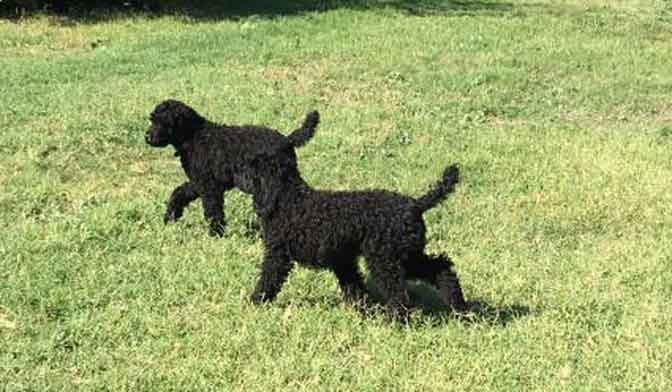 "We love to explore our yard...hmm....what do I smell?" :0)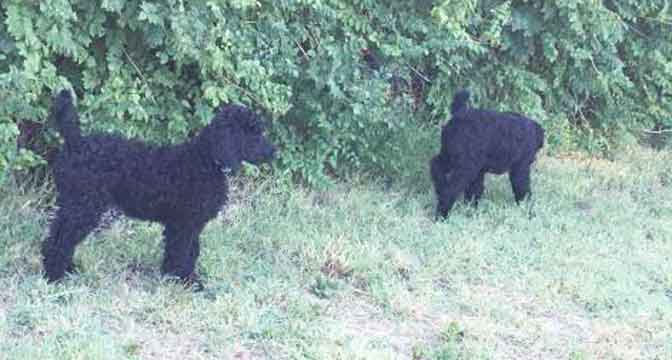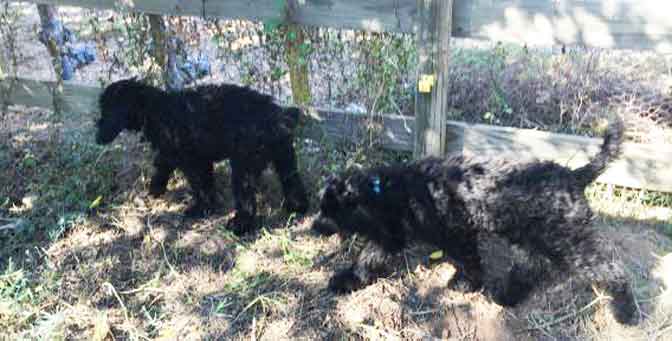 And the middle of the west edge. Mom, can we join those guys in the other yard?
We hear them playing over there behind their big fence!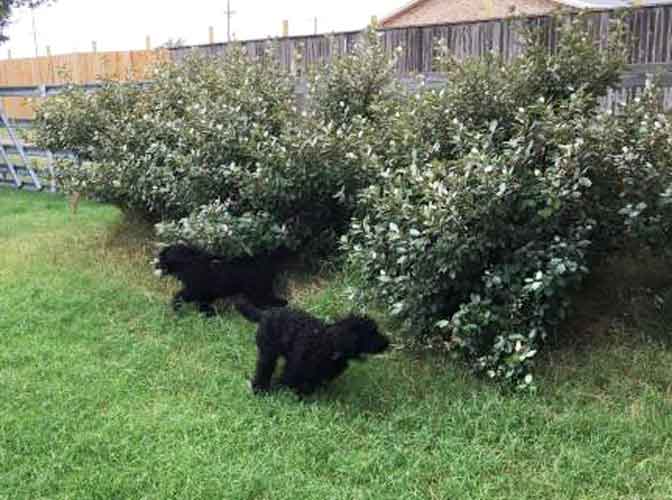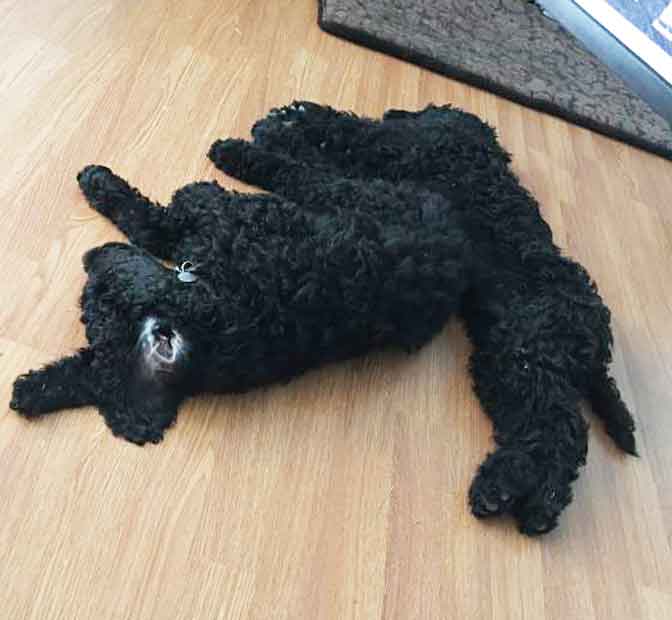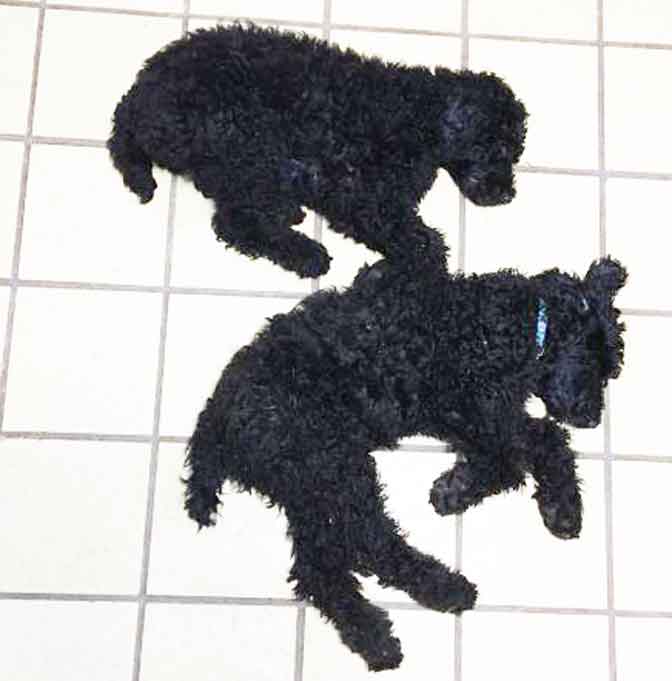 "We are buds!"