Royal Standard Poodle Apricot Winnie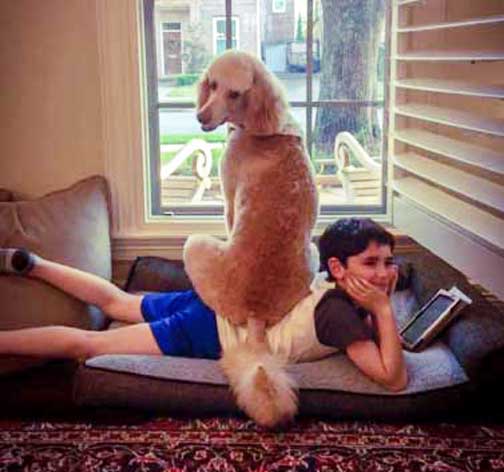 I simply could not help myself.  Initially, you wanted me to simply "Sit"...then you thought it might be a good idea for us to go outside and play, which we did.  Once we came back inside you wanted us to "Settle"...this is our compromise, LK is settled and I am simply sitting ;o)
Tracking Winnie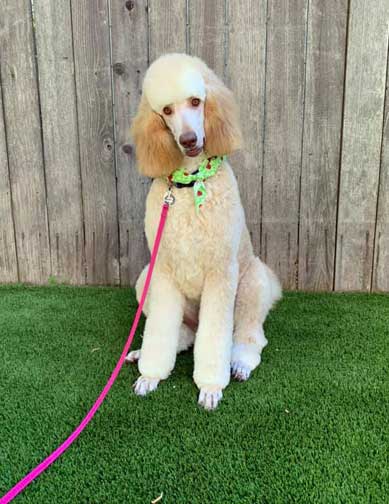 I must say, I look the picture of feminine perfection.  In the dictionary, next to the definition of Royal Standard Poodle Apricot should be this photo of moi.  I am 8 months and weigh in at 55 pounds. 
Here's another example - reciprocal pillow source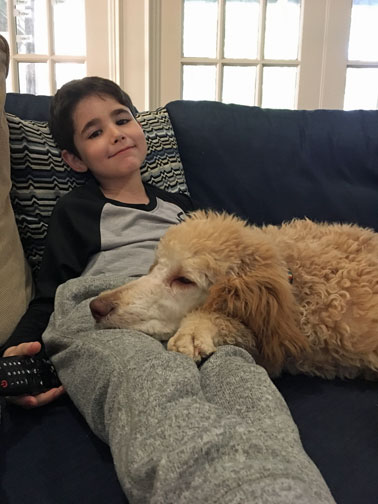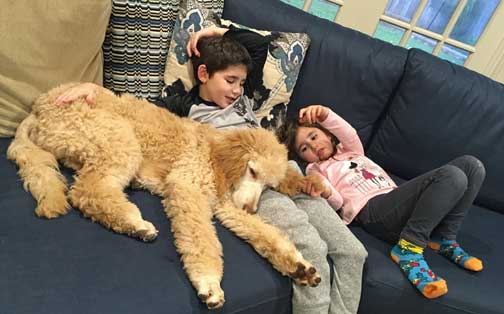 Ah, kids...gotta love 'em.  They're fun to play with, hang out with and afterwards they'll play with your ears til you drift off.  I'm now 5 months old and have finally! learned how to, (and honestly just now been allowed access to), jump on the couch.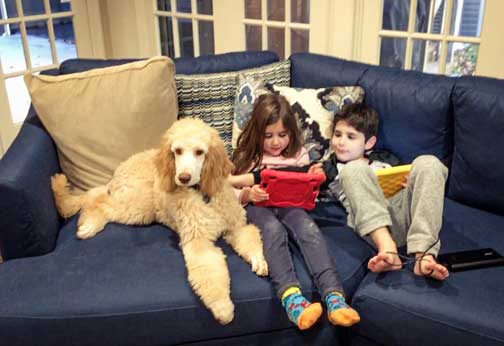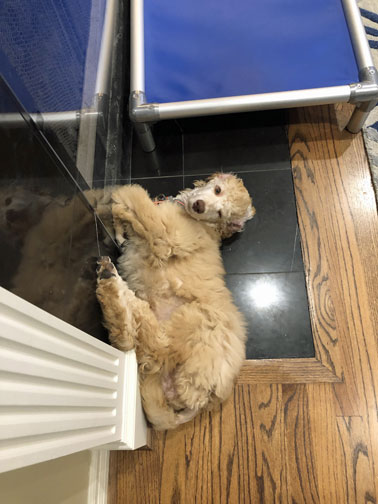 I know you want to rotate this photo to the left... Took me awhile to get into this position and then to determine my orientation
*

As an apricot color royal standard poodle it was only natural I would be a UT fan.  The fashion police would be all over me for the clash with A&M maroon.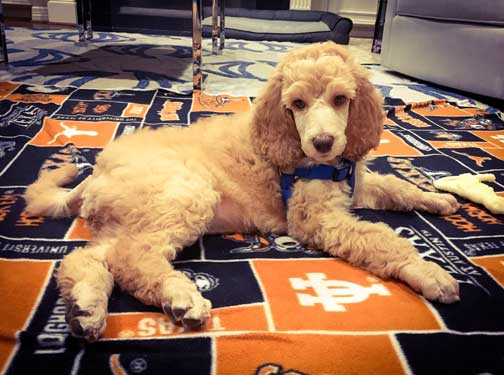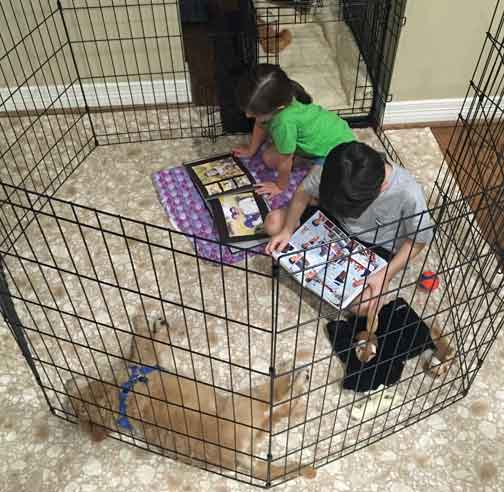 Hey, you know what they say, 'It's nice to have friends in the pen'
*
I have a perfectly comfortable red bed ready for me and I chose my crate instead.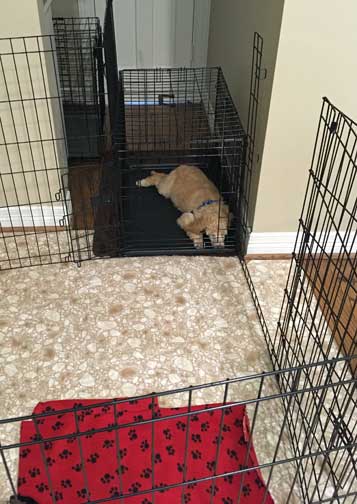 I cannot even imagine how this comparison came about.... I was simply laughing and having a good time when CK snapped my pic.  How and WHY this photo of a wombat entered her mind is beyond me.... (gotta tell you though, I laugh every time I see it)     ;o)
*
I am enjoying this ultra lush green grass and getting acquainted with the two younger humans in my new family. I am 8 weeks old here, wait til you see how I grow!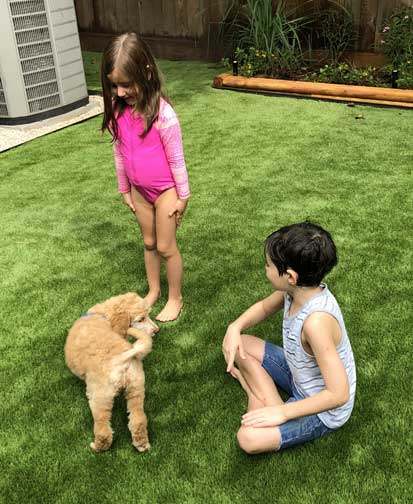 Royal Standard Poodle Apricot Winnie