1.5 yrs old 104 lbs - 29.5" tall - one GIANT of a boy :-))

"Snow! Woo Hoo!: :0)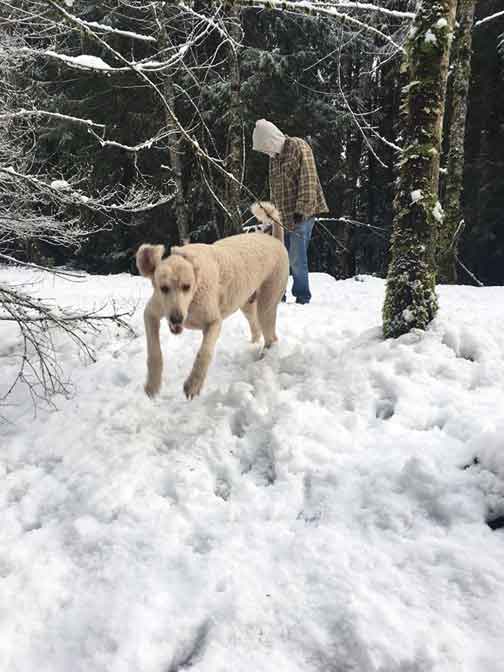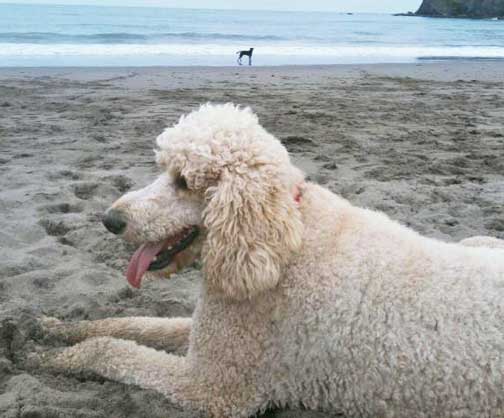 "I think I'll stay here and bask on the beach while my friend enjoys the waves."
*
"Swimming is not my thing but my lab buddy and my new pal sure love it!"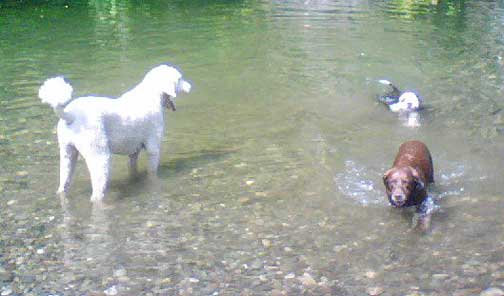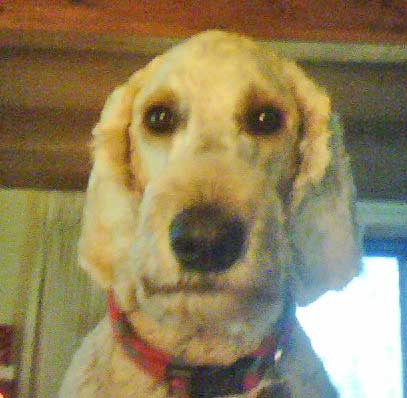 "What? You know you can't resist this cute mug!"
*
"Ahhh... This is the life!" :0)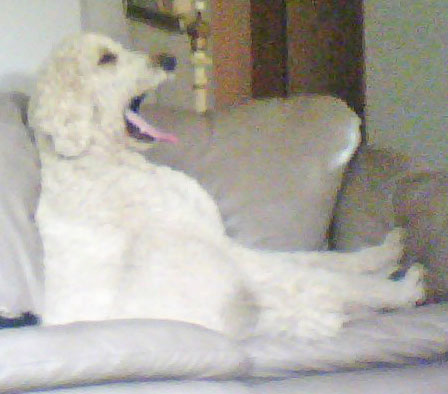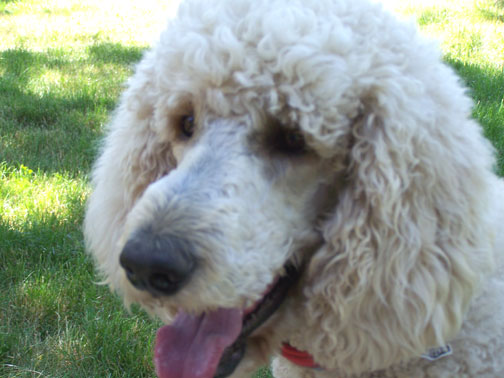 Thor here - who would've knew I'd be so tall and wonderful ;-)
*
Life is great with lots of love!
At 2.5 yrs old I've finally gotten use to water :-)
*
My mom below is so proud of me!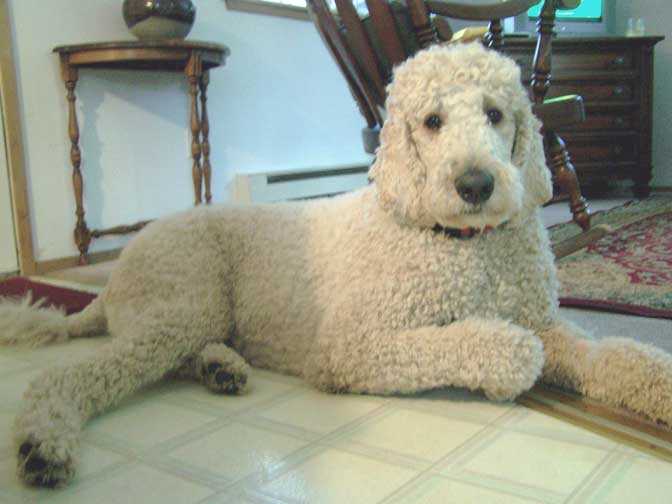 In the next picture I'm a year and a half old now.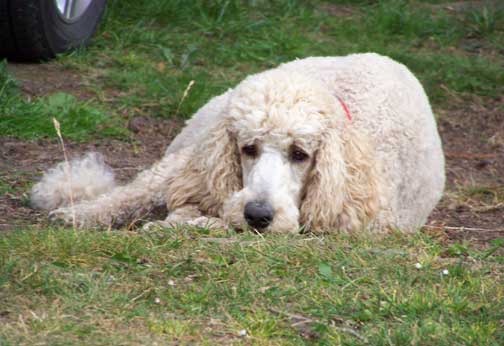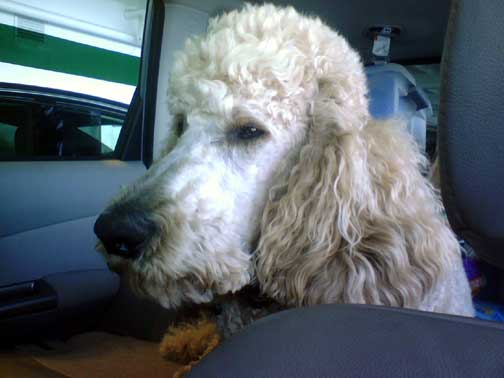 Love those mug shots ;-)
But I don't like the water so much :-(
At 10 1/2 mo old I'm 100 lbs and 28.5 in tall :-)) My vet says I'm just right :-)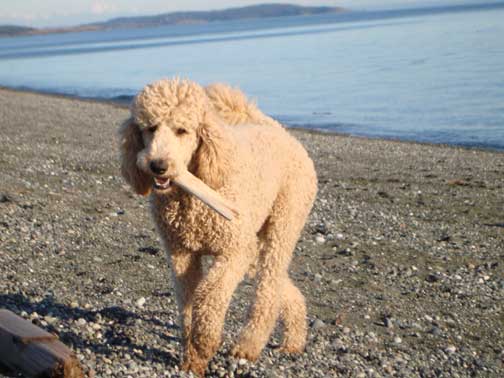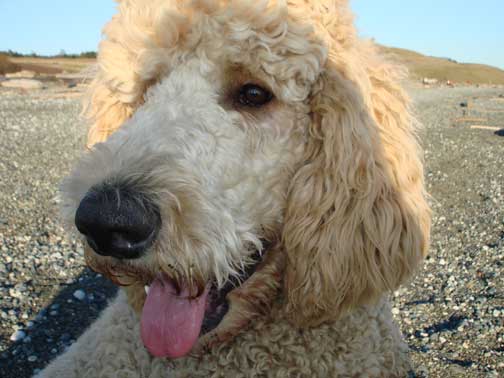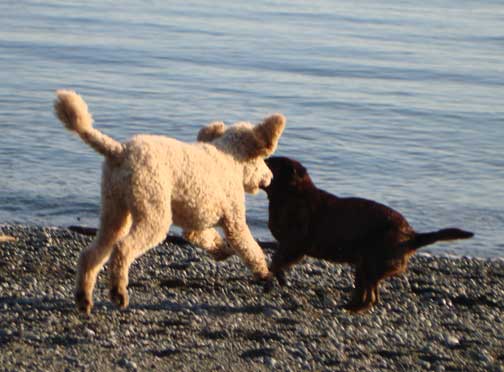 Let's go for a swim!
*
In loving memory of gramma Cassie. She's in Doggy Heaven.
At 9 1/2 months Thor weighs in at 100 pounds and 28" tall :-))) WOW!
At 7 months old Thor weighs in at 81 pounds and 27.5" at shoulders!!!
Dad says, "Honey, we're growing us a poodle. And a fine one at that!"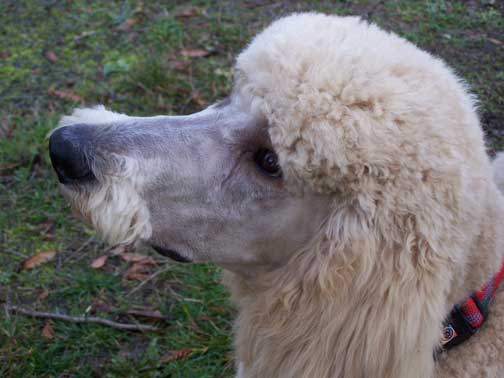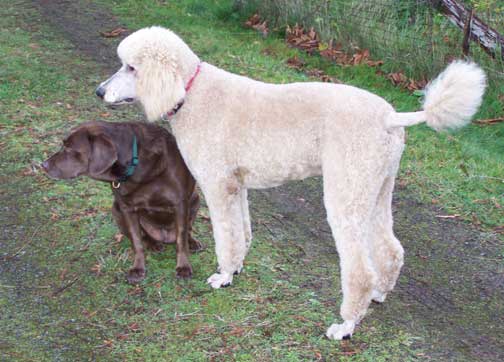 "My family is sure looking small to me now."
*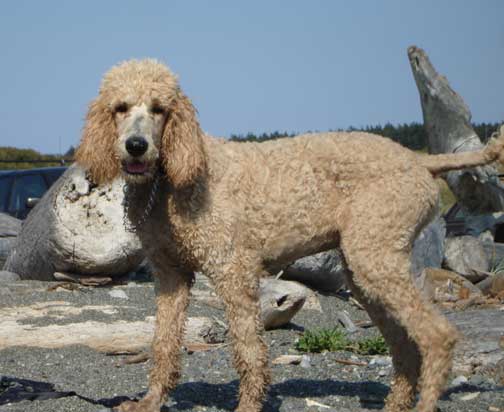 "I'm one BIG boy at 6 months old: 68 pounds, 26.5" at my shoulder height! I love doing whatever my master Peter is doing. I go everywhere with him.
We go to the beach and I sit on shore and watch the labs swim out and ride the waves in. So far I haven't been swimming. Maybe I should go visit my cousin Mookie in FL where the water is warm."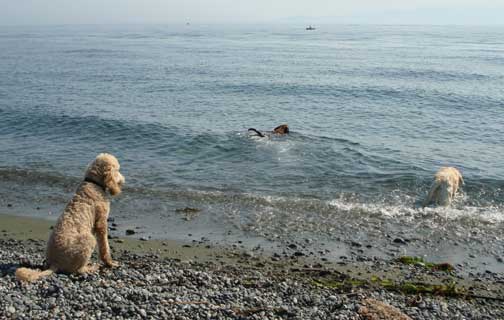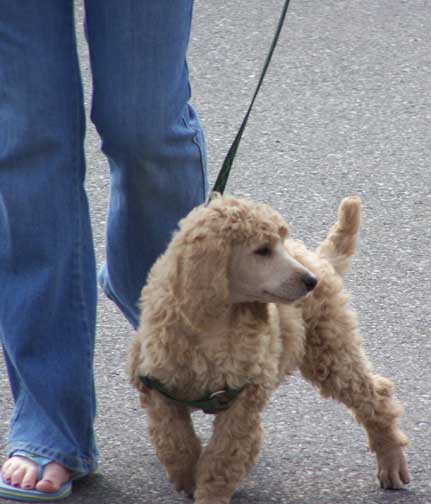 "This is the BEST way to walk me - a halter! It doesn't strain my neck or anything :-))"
*
"I've arrived at my new home and see I am really home!The LOVE here is incredible!!!"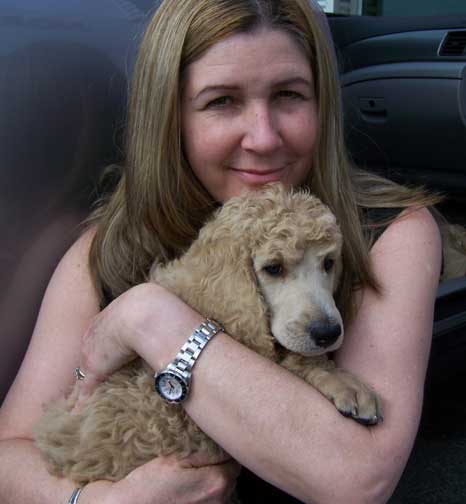 "These are my new buddies I get to pick on while they put up with me ;-)"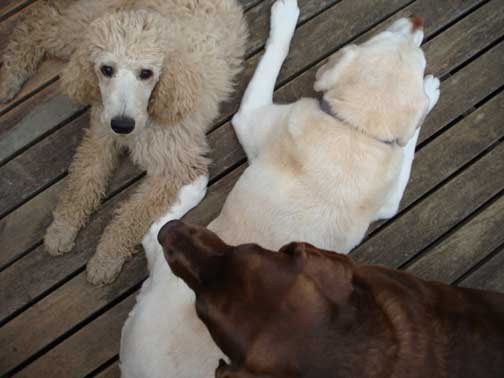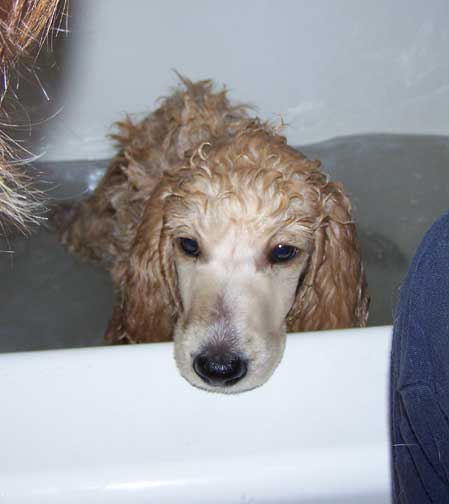 "I guess I needed this."
*
"Look at this great yard - I'll find any critters I can :-)"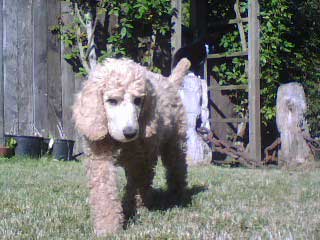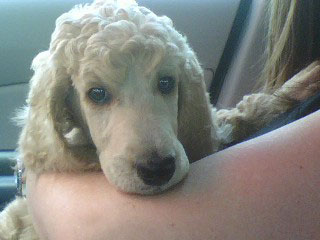 You know how they say kids look like their parents ;-)
"I'll be seeing you around for sure with growth updates, til' then :-)"
Royal Standard Poodle-Giant Thor
puppies for sale like Royal Standard Poodle-Giant Thor *
I thought I'd develop the form below to help with pet updates. Here you can fill in the weight, height, and what you two/family enjoy doing together. Upon sending it, you will receive an email from me that you can reply with new pictures attached. Hopefully this will be an easy trigger instead of trying to find my email address.
Everyone loves to see your web page - honestly!