Royal Standard Poodles - Brown Otis
Last Updated 4/28/14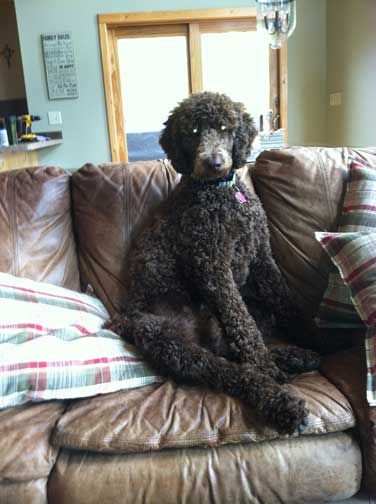 Royal Standard Poodle - Otis at home in So. Haven, MN
Tracking Otis Statistics:
8 months, 71 lbs - One Royal Boy already!
16 wks, 36lbs. He is very tall!
7 wks, 11 lbs
Here's what my owners have to say:
Otis loves kids, he comes with to drop off and pick up kids everyday at school. Otis has free roam of the yard and never goes far. He walks nicely on his leash when we go for walks. He is in puppy class and will stay in every monday until he is 6 months old and then he can move to another group. He is very smart and does great in class. He also loves to ride on the 4-wheeler. He goes everywhere we go and has very good manners at everyones house. He has puppy friends that come to play and he absolutely loves it! ...
*
Christmas Family Photo Time :0)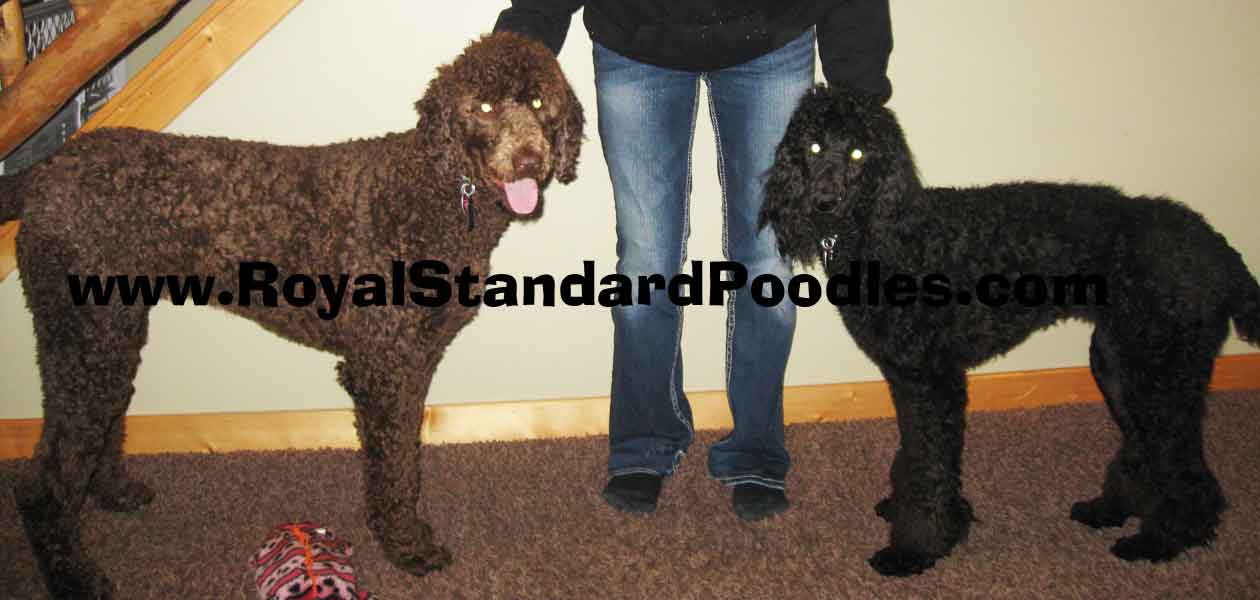 Owner stated that, "Maggie and Otis are absolutely the best of buddies. She is not very big (50lbs), Otis is around 90lbs, she is also not as well put together, but a good dog. We got her with a broken femur and she spent almost 2 months in a kennel in our living room, but Otis was patient and waited for her to get better. Now you can't find one without the other!"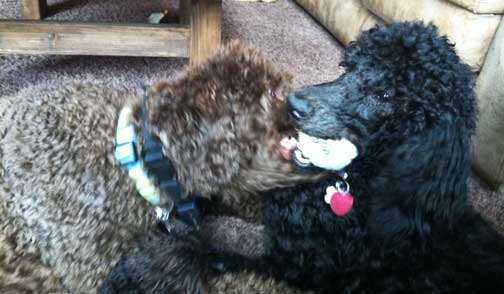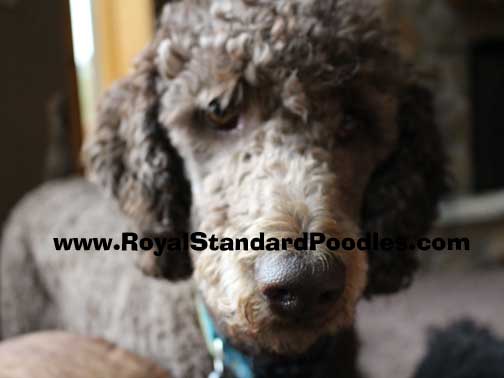 "It's time to pet me. Pay attention to me and not the TV"
*
"I wanted to play the game too!"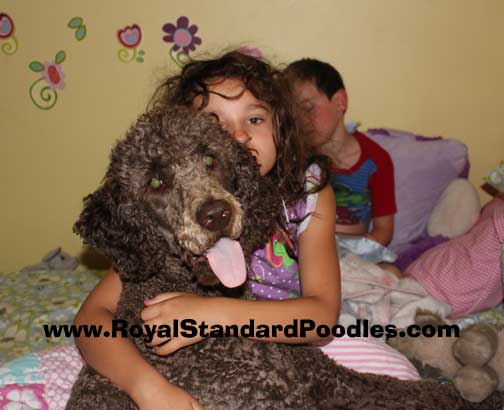 "I am a cuddle monster! Here I come ;0)"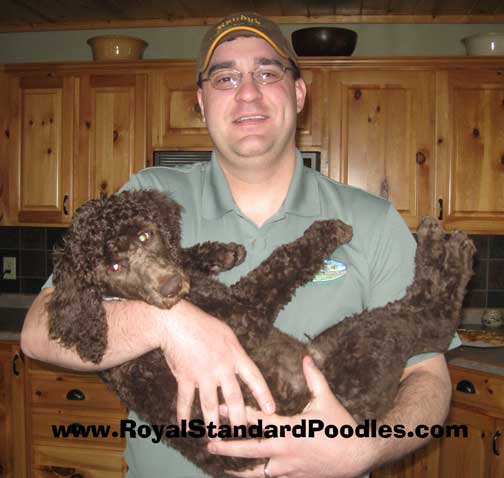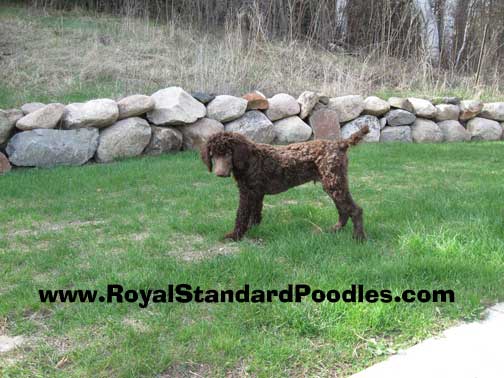 "I sit so good for photos."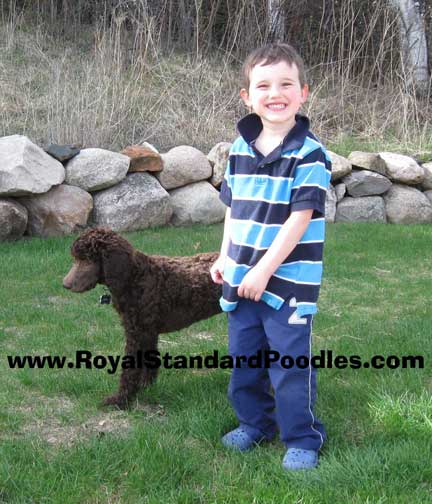 "Now it's time for photos with the best buds! :0)"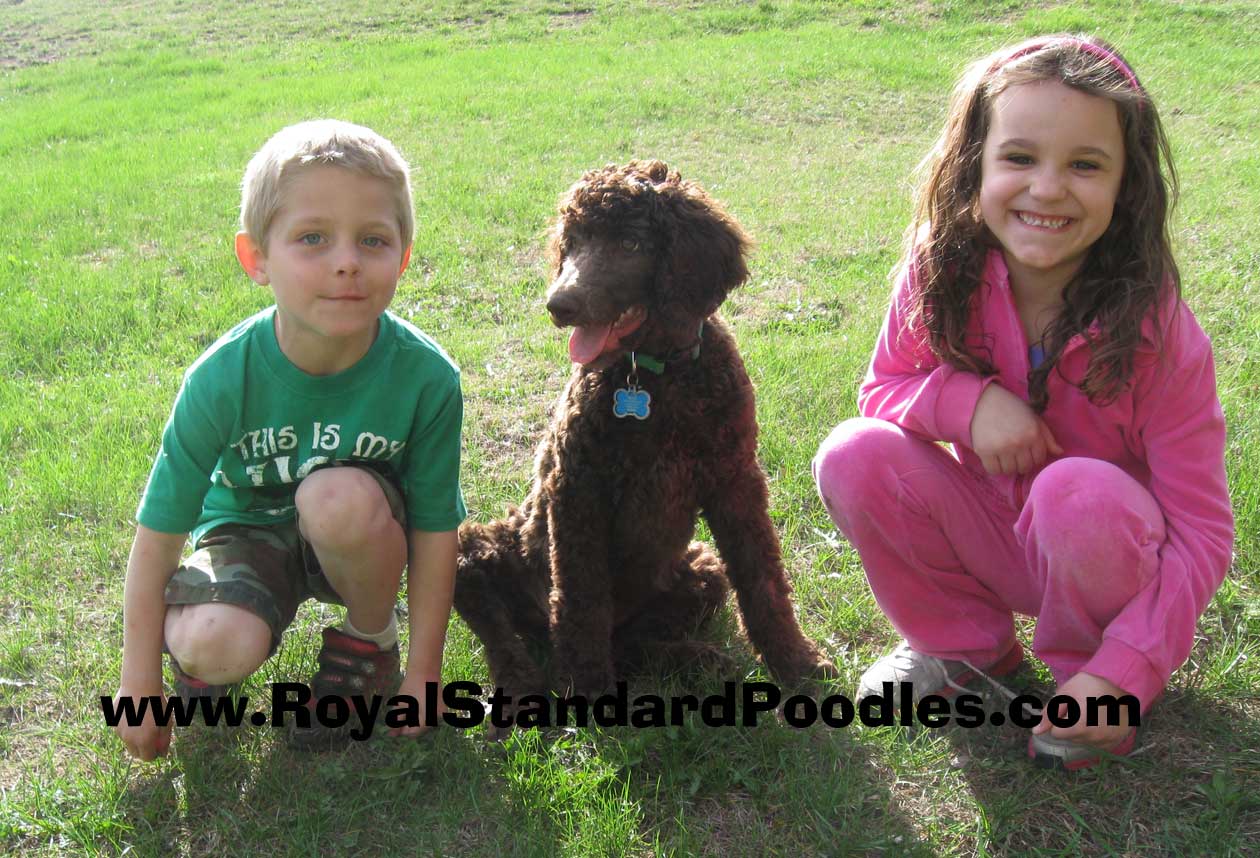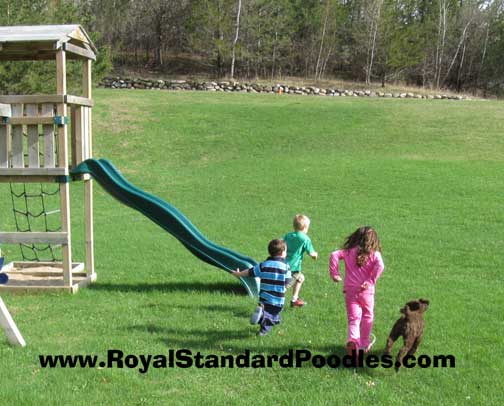 "Come on kids, run faster. I'm waiting on you slow pokes ;0)"
*
"Ahhh, snow. It is sooooo good! :)"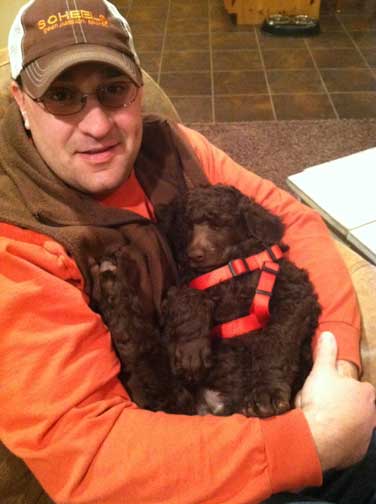 "I enjoy cuddling no matter who it is with. :0)"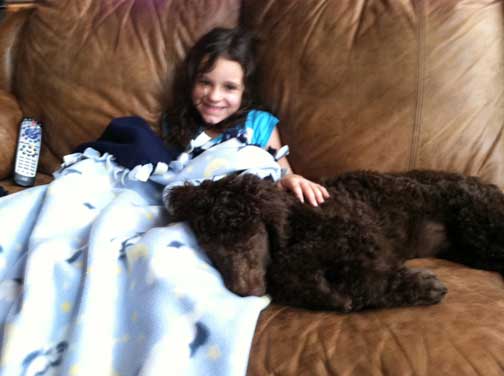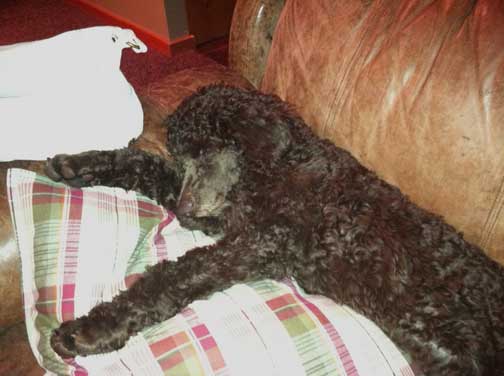 Puppies love to sleep after a full day of running with mom and playing with kids :-)
*
I've got my first haircut by mom - she'll get great at this!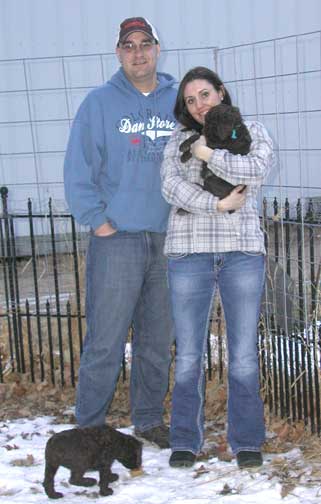 What do you know - my parents have picked me out at Tes's place - I knew we were meant to be!
*
Below I'm 7 wks old and weigh 11 lbs.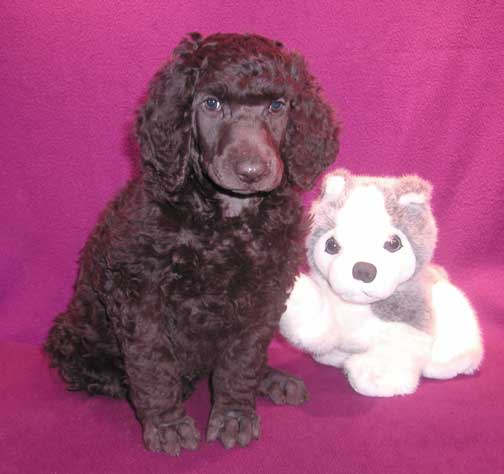 Royal Standard Poodle - Otis, puppies for sale like him I thought I'd develop the form below to help with pet updates. Here you can fill in the weight, height, and what you two/family enjoy doing together. Upon sending it, you will receive an email from me that you can reply with new pictures attached. Hopefully this will be an easy trigger instead of trying to find my email address.
Everyone loves to see your pages - honestly!