Royal Standard Poodle - Brown Juno
Updated 9/30/14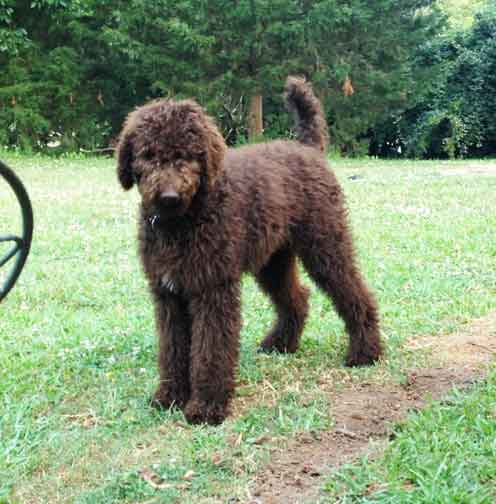 Brown Juno lives in Alabama with her owners. Parents Brown Falcon x Brown Bruno 2013. 
She is 27" tall as of January 2014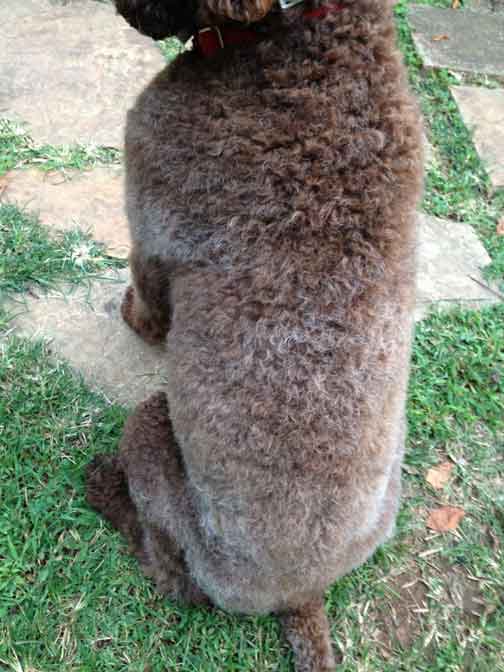 In the picture above and below you can see how Juno has faded after 2 years old...Mother Nature's decisions...We love them none-the less :0)
"Play time ;0)"
*
"There's snow, time to go sniff it out"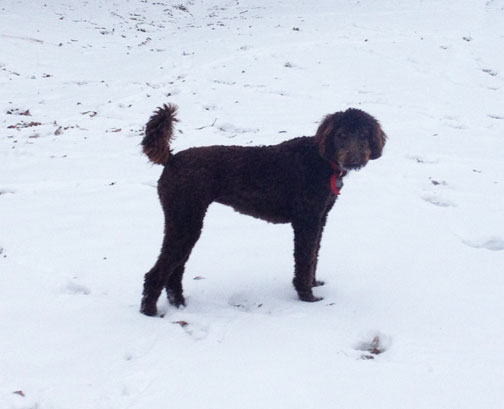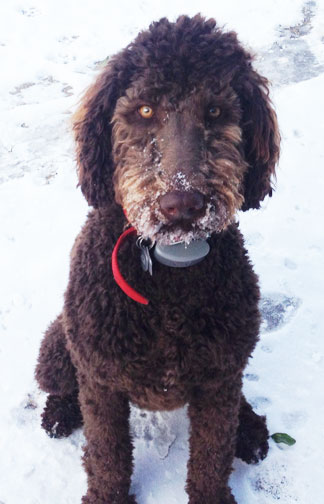 "I've got a snowy muzzle"
*
"Here is my favorite spot to be in the house. My owner told Tes "She is a creature of comfort." Guess that seems right ;0)"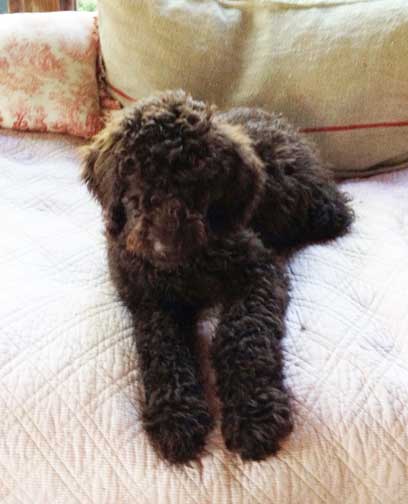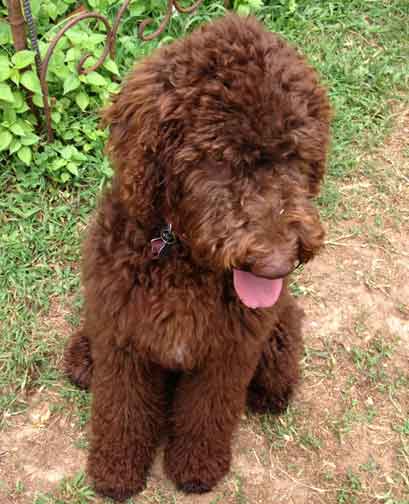 "Alabama is warmer than MN. I'm not used to this heat waves"
*
"My owner shares that this was taken in April of 2013, and that I have grown to be so big now."