Red Standard Poodle Spirit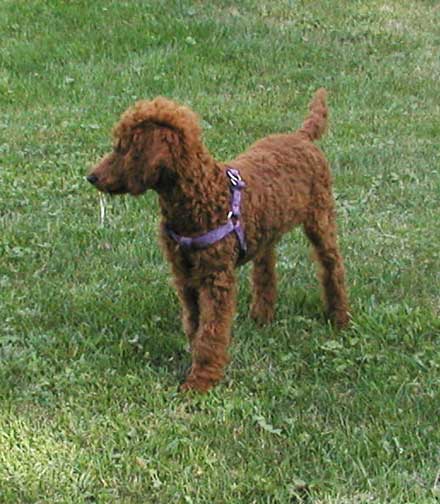 Red Standard Poodle Spirit, named after the space ship Spirit who has its own "Spirit" in my fantasy novel. A ship full of energy and great structure. Our female Spirit is definitely appearing to have great structure and definitely a spirit of her own.
Tracking "Spirit" of A Perfect World:
1 yr old 39 lbs
1/8/13 CERF (eyes) free of observable inherited eye disease
4 months 29 lbs
3 months 19 lbs
8 lbs 8wks old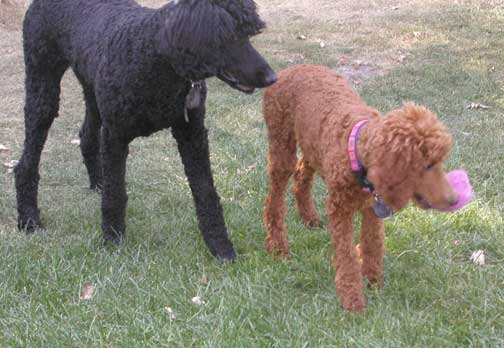 It's 8 month old Zeddy with me, Spirit here. Playing with our new wool natural organic wool "spinner." One of Tes's customers is going to make them in bright colors for the puppies to go home with. Washable and great fun - flying through the air like a space ship ;0)
*
Here we are at 4 months old enjoying our BIG beef bones to chew on.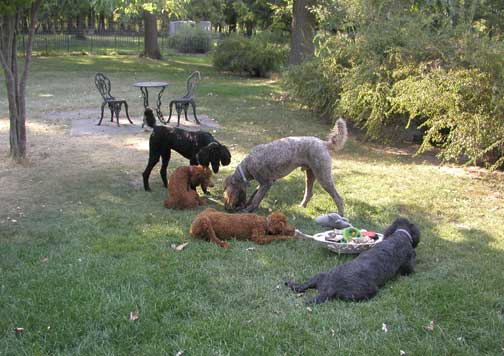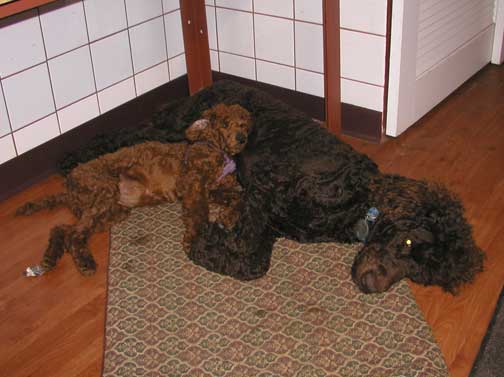 Snuggling with lovable Rosco :0)
*
Spirit here, our toys are so fun and smelly :0)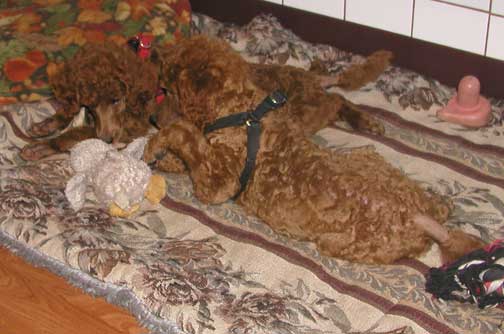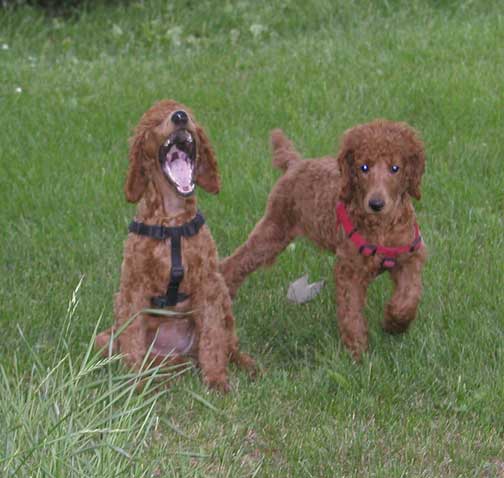 It's Fire and me in our Summer haircut for the hot MN heat. I'm in the red halter and Fire is in the black at 2 months old.
*
We have this picture made into a 5" x 7" gift card. Purchase them on the Products tab.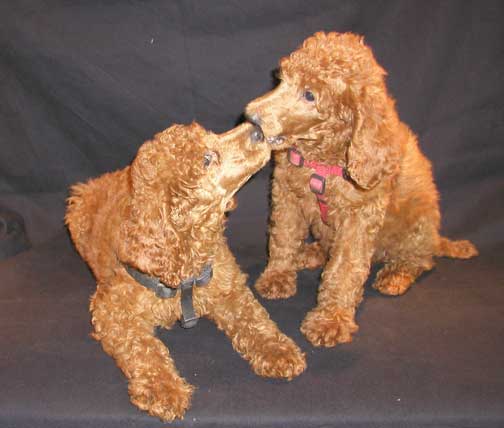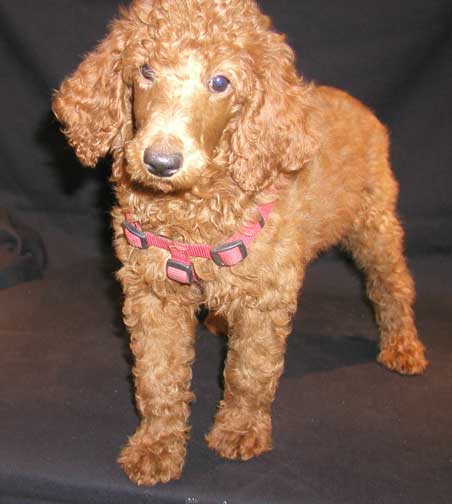 Spirit here at 8 wks old, arriving at my new home with Tes and the other spoos. Thank goodness I have my sister Fire with me!
*