Mooloo Cream Standard Poodle
Last Updated 08/06/2019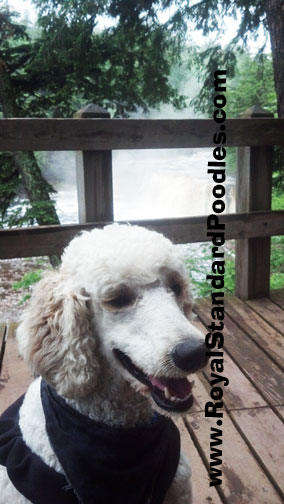 Mooloo is going on 4 yrs old, an adventurous dog with her owner. She and her owner go side car adventuring often, winter or summer, snow or rain. Parents are Black Cleopatra x Black Ike 2012.

Mooloo's picture is the cover photo for the Health and Science section of the Washington Post today.  The paper sent out a photographer to take pictures to accompany an article about sidecar dogs.  Mooloo has never met a camera she didn't like…   July 7, 2019
 https://www.washingtonpost.com/science/2019/07/11/sidecar-dogs/?utm_term=.72da70f8c0fc
*
Minnesota Bound filmed a winter camping trip with Mooloo and me last February.  They showed Mooloo in the promos sitting in her chair outside  my tent and a brief glimpse of her in the clip.  March 5, 2019
Here is the link ;o) 
http://mnbound.com/watch-mn-bound/2019/2/19/iron-man-snowmobile-collector-minnesota-bound-887
*
Mooloo is pictured in an AP article that appeared in the magazine "Waco Today".  Here is the link:  
http://online.publicationprinters.com/launch.aspx?eid=de5d5191-8f31-4681-8726-a428d0ecfffd

It is about the movie "Sit, Stay, Ride:  The Story of America's Sidecar Dogs".
*

Mooloo was on the NBC Nightly News with Brian Williams Thursday night.  They did a brief piece on dogs in sidecars.  I may have to get her an agent...

http://www.nbcnews.com/nightly-news/why-some-dogs-are-riding-shotgun-motorcycle-sidecars-n291691

*
Here is a link to a T-shirt inspired from Mooloo's appearance in "Sit, Stay, Ride:  The Story of America's Sidecar Dogs":

http://sidecardogs.mybigcommerce.com/mens-ride-like-a-dog-black-sidecar-t-shirt/
Best friends enjoying mother nature!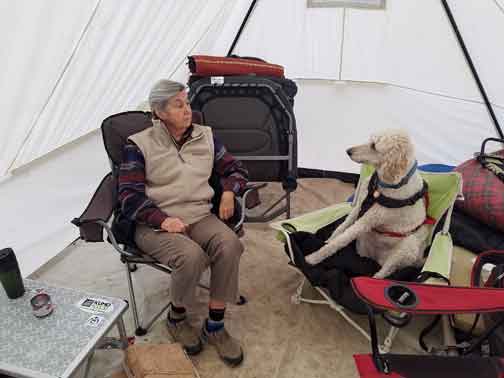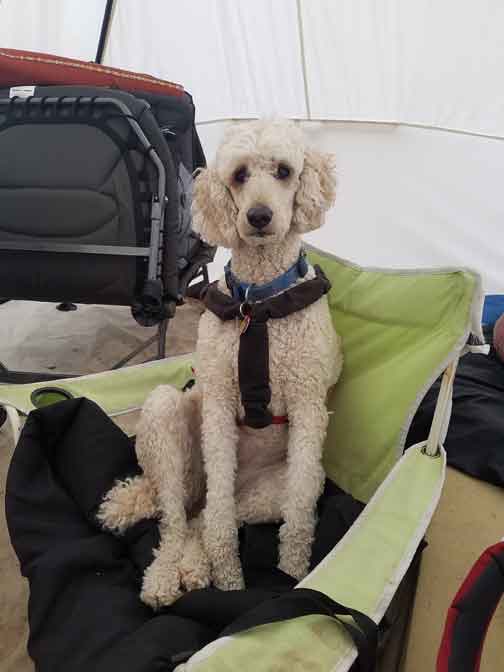 This is my camping chair.
*
What a beautiful view.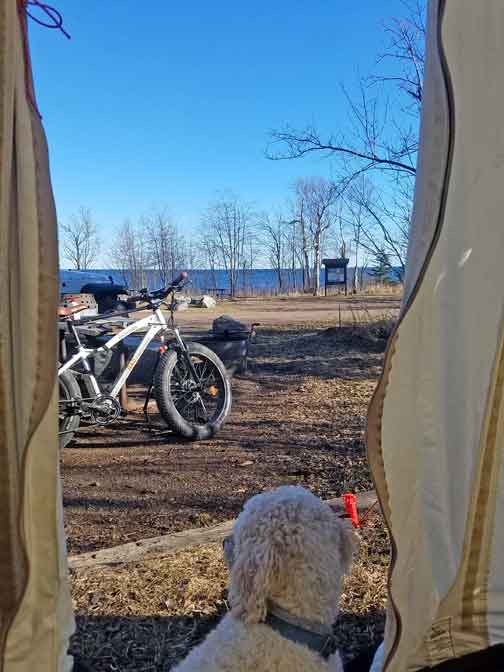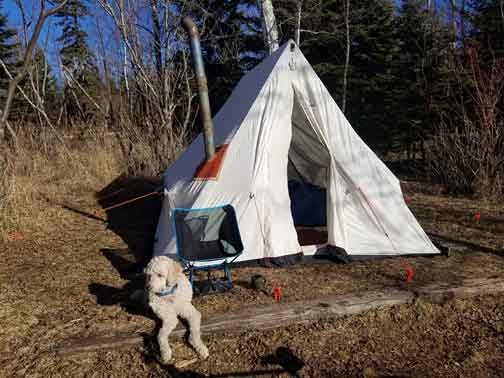 We are all set up and ready to camp!
*
Check out my new shoes!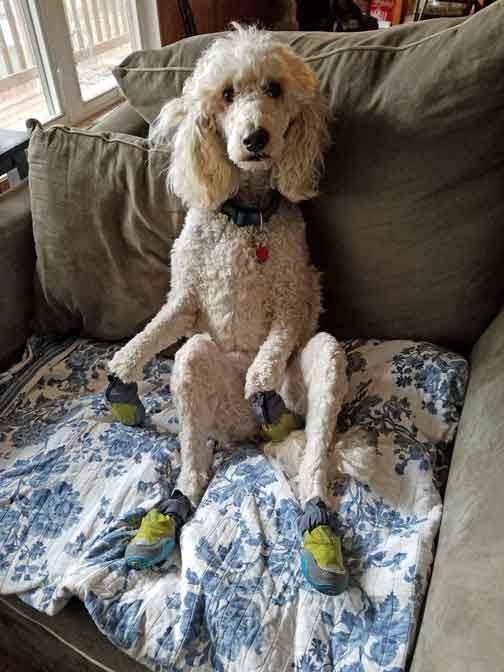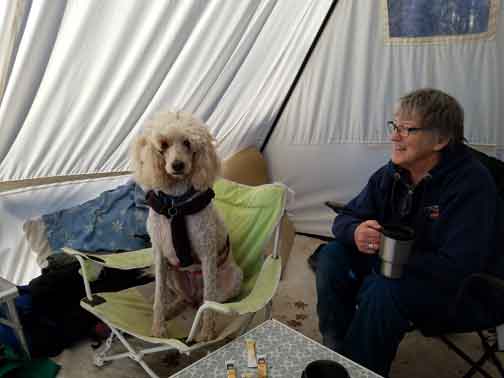 Nothing beats the Great Outdoors!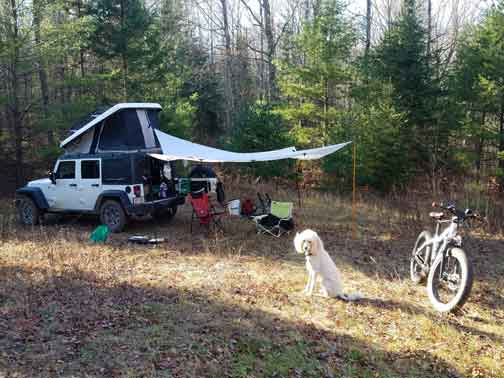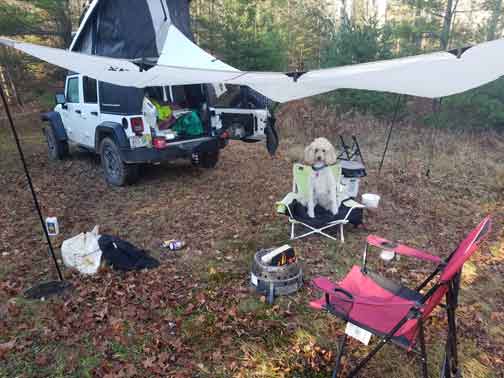 Setting up camp.....I will just sit and watch!
*
Beautiful day for a bike ride!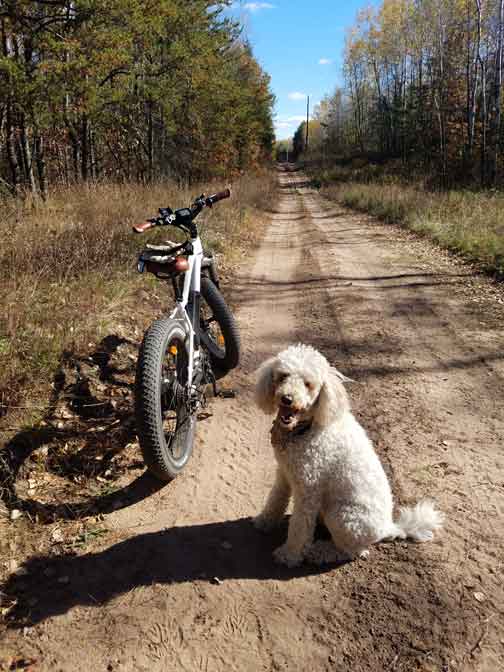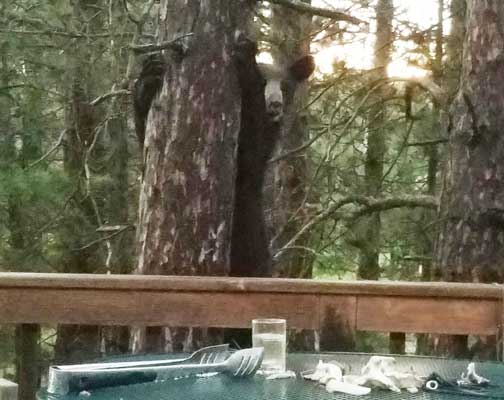 2016 I've got another bear up a tree...makes Tes nervous...but reassured they know what they're doing :o)
*
I'm the first mate ready for the ride...you're telling me we have to wait for the rain to stop :o((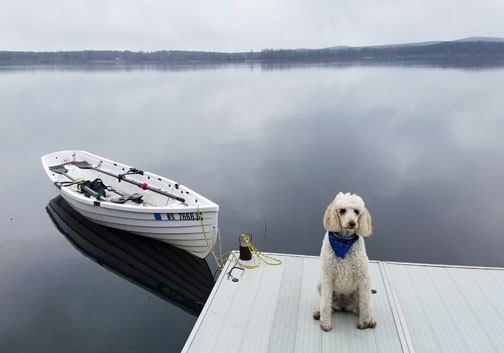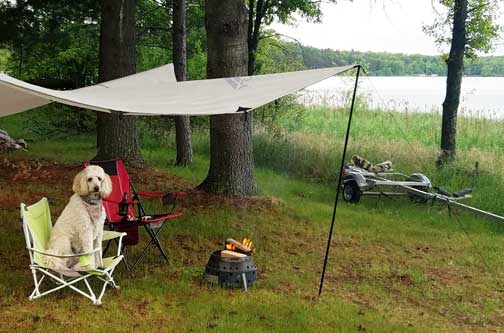 Spring/Summer 2016 trip outing, so ready to enjoy Mother Nature :o)
*
"Camping on Thanksgiving at Superior National Forest" :0)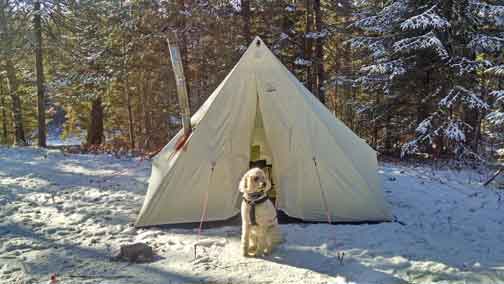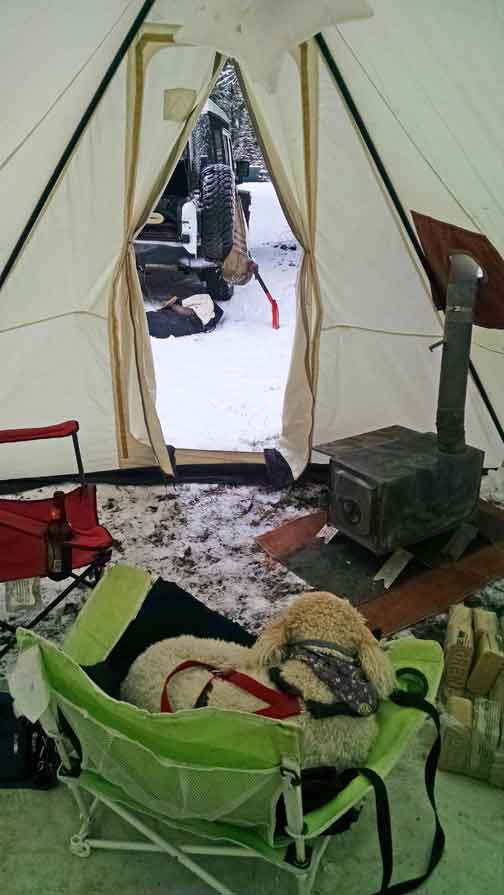 "This is Mooloo's spot by the stove."
*
"On the Going to the Sun road" :0)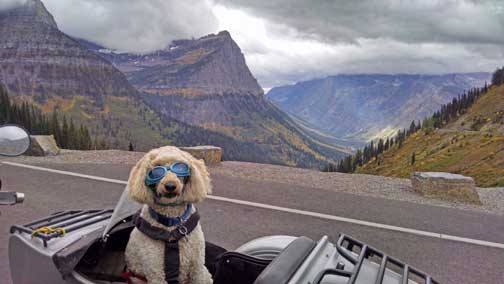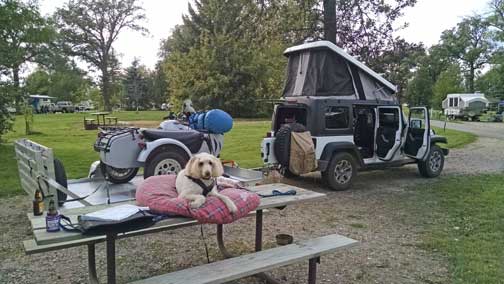 "Two week trip to Glacier NP.  Her spot on the picnic table in E. Grand Forks."
*
"Headed to Glacier NP"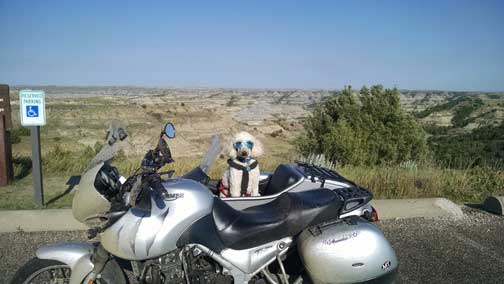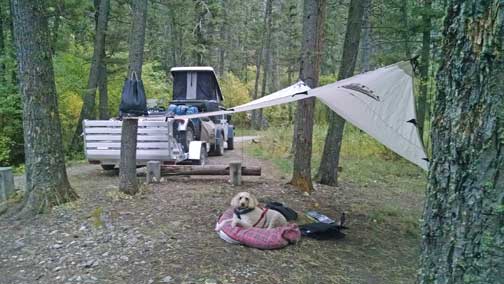 "Road trips are the best!" :0)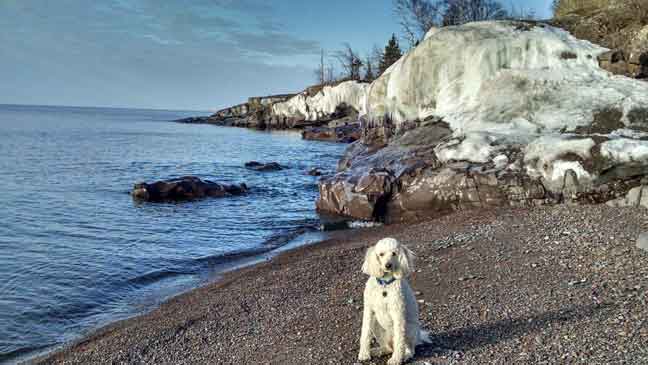 "Look I am the same color as the ice and snow in the background.  I bet if I ran up there you wouldn't be able to find me!" :0) (Picture taken at Temperance River State Park next to Lake Superior.)
*
Spent 4 days in Voyageur National Park in a rowboat.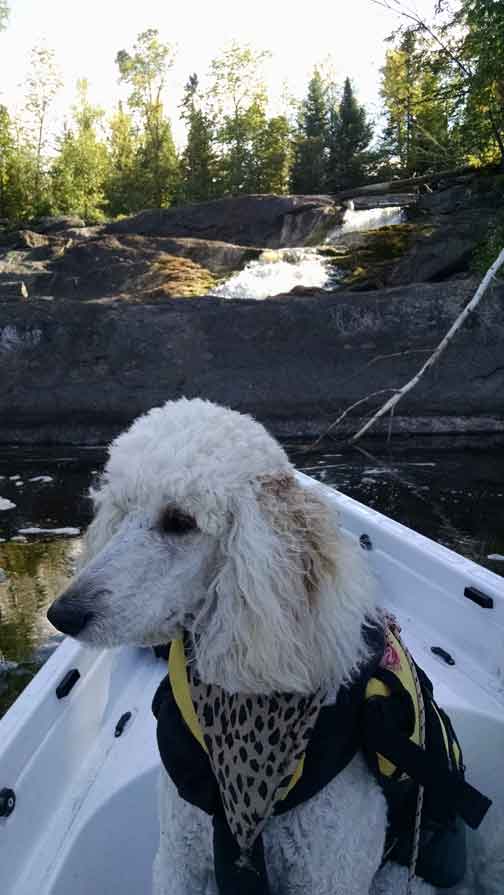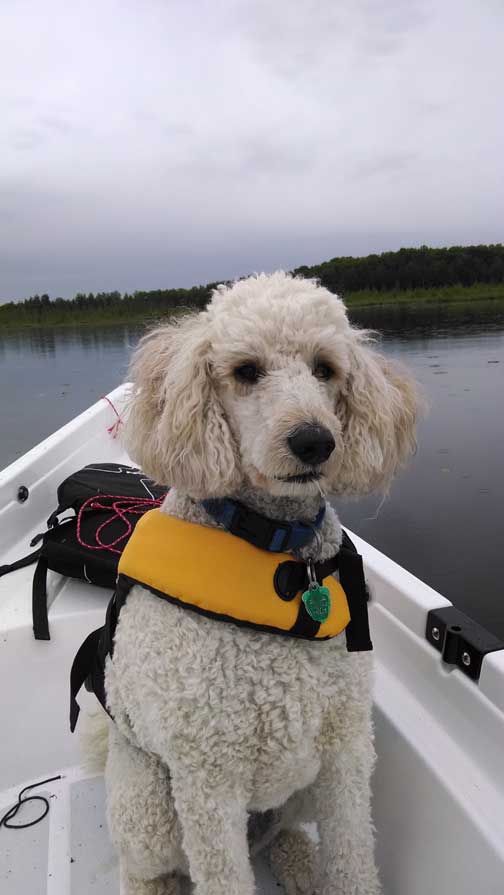 "I love to go out on the lake in the rowboat, it is so peaceful....and i'm so quiet ;0)"
*
"Here I am modeling the latest swimwear, and boy do I look good! It's a good safety factor to wear life jackets in boats when traveling in areas you don't know...and it's the law for people, so why not protect us ;0)"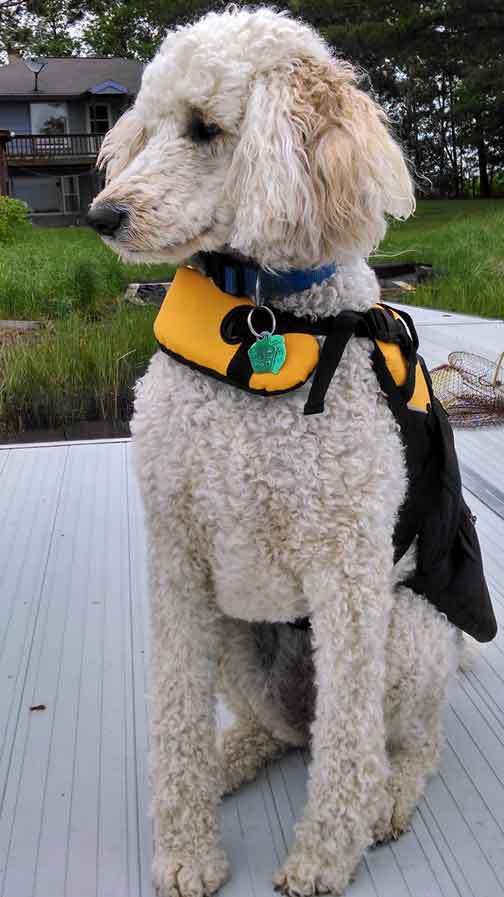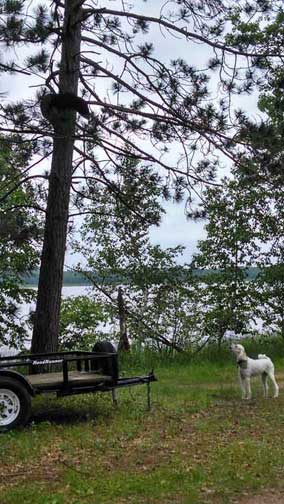 "Check out what is in the tree, today I treed a yearling bear...better be careful and on the look out for others..."
*
"I love to go backpacking, there is so much to look at and smell." :0)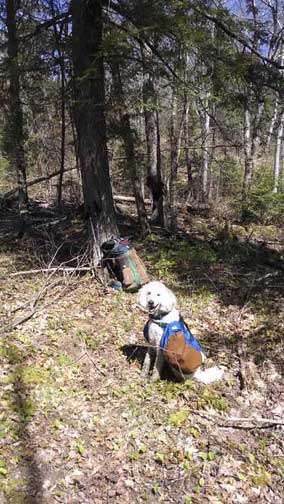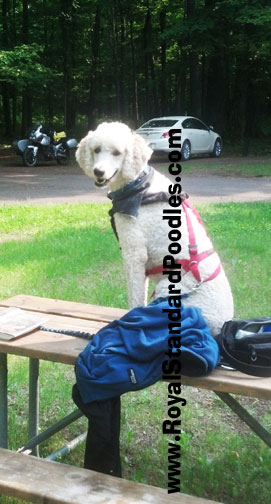 "I am ready for some more adventures, bring them on!!" :0)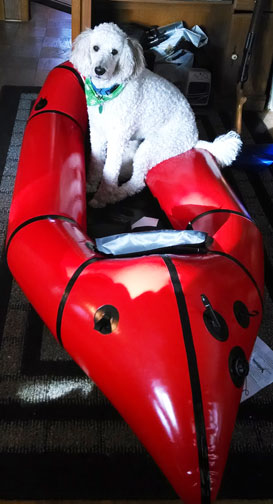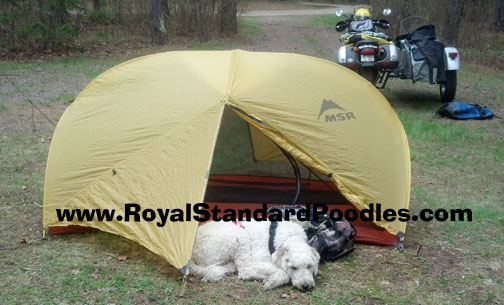 The below shots are for a documentary film being made about sidecar dogs called "Sit, Stay, Ride".