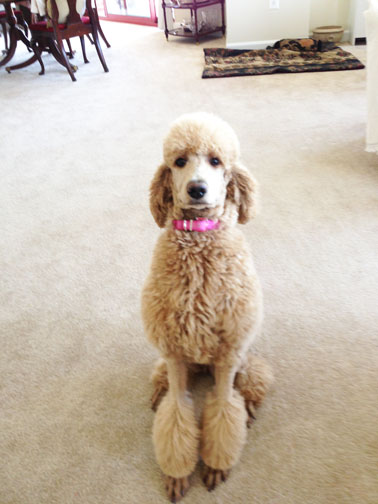 Large Standard Poodles Lady Myralyn
1/15/16
Large Standard Poodles Lady Myralyn and  Black Lady Grayce at home in Shalimar, FL. Lady Myralyn's parents are Cleopatra x Daniel, Lady Grayce's parents are Izzy x Ike. 
*
Don't I look so elegant ;0)
*
Ahhh, the beauty of it all ;0)))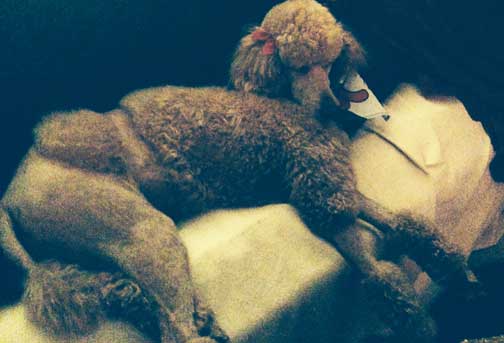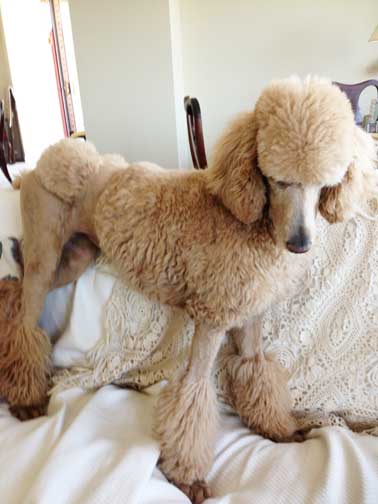 You would be extremely proud of her.  Being the intelligent little Lady she is.....her training to be a therapy dog has reached incredible ability.  She has matured into a breathtaking lovely alpha lady, but obedient to a fine science when required.....as I personally needed her to be under any circumstances. She is very strong, thus imperative.
The tests of obedience in an elevator, doggy park, loves children, etc. She loves to run and fetch her various balls, squeaky toys!
She adores my husband!!!  Loves me, as well.  Lady and I  are together all day during the week, so in the event I put on shoes her antenna goes up.  This weekend my husband was wearing the jacket he wears, when he takes her to the park, because we had patio doors and windows ajar.   He finally ask me why is she following me from room to room?  Of course that particular jacket signifies their personal outing.  For me it is my shoes....any shoes.  He now leaves his jacket on the sofa arm, which she cuddles up to during the day from time to time.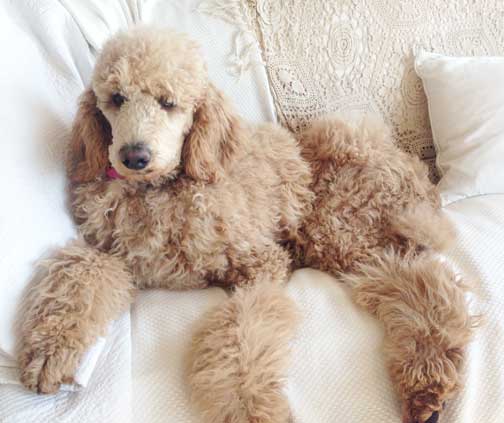 Project Runway...all in time :0)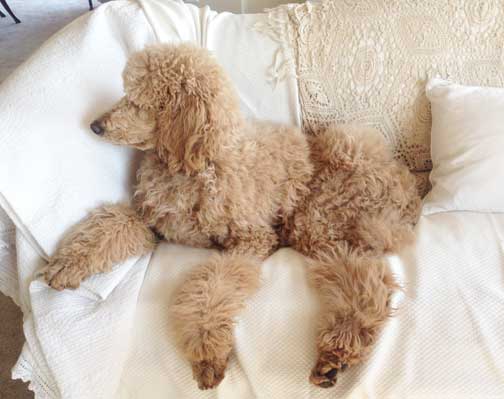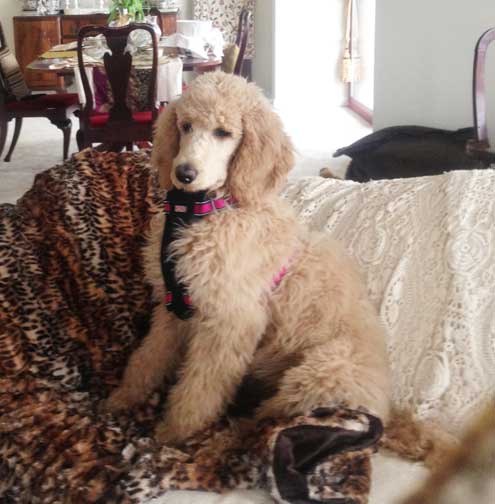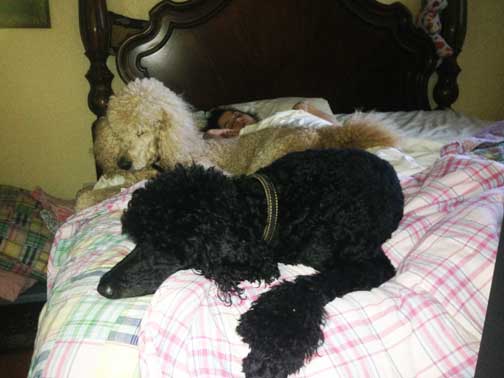 Black Lady Grayce and Cream Lord Byron resting with their owner Molly. We're all in the family...down the block from Lady Myralyn...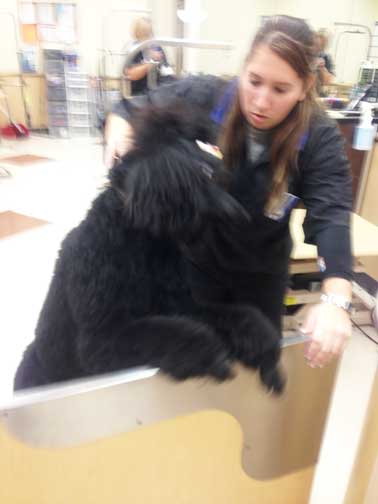 Lady Grayce in the process of being groomed in December, 2012.  She is so beautiful and elegant that she takes your breath away....lovable and perfect in every way.
*
Life is good here in FL. I like my halter to help me walk.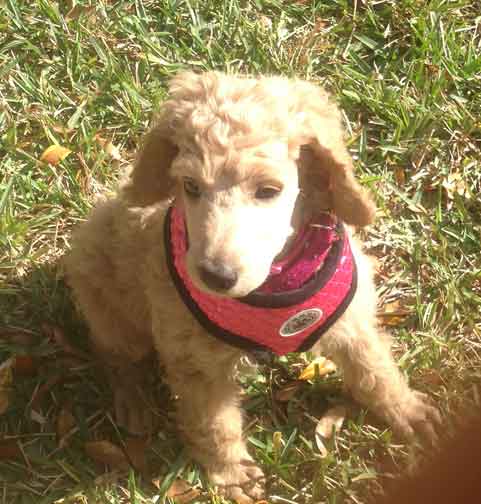 *
Here I am, arriving in my crate waiting patiently to be taken out and loved :0)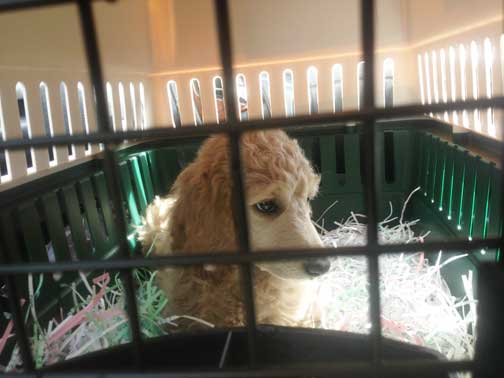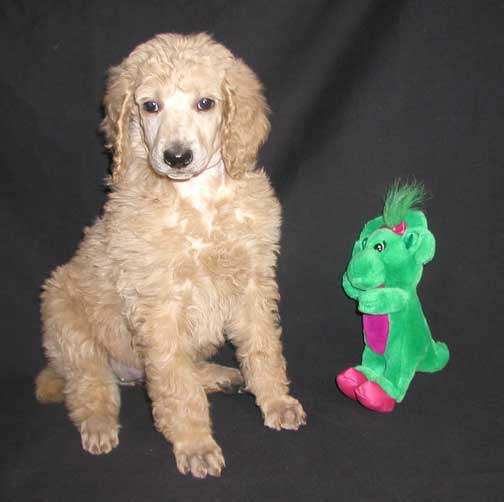 I'm 7 wks old here at Tes's.
*
Purchase your next puppy like Large Standard Poodles Lady Myralyn!
I thought I'd develop the form below to help with pet updates. Here you can fill in the weight, height, and what you two/family enjoy doing together. Upon sending it, you will receive an email from me that you can reply with new pictures attached. Hopefully this will be an easy trigger instead of trying to find my email address.
Everyone loves to see your web page - Honestly!
Share updates - I'll email back for you to send .jpg pictures - Love them :0)