Large Standard Poodles Callie
Updated 11/30/15
Large Standard Poodles "Callie" at home in Ogden, IA.
I'm from Falcon x Bruno litter in July 2012, watch me grow to be one large brown standard poodle girl :0) Good structure is a part of the health Tes breeds for...that we can have fun catching balls :0)
My owner's brother has a skijoring shop in Minneapolis, MN...check them out > exercise with your dog > 
www.skijornow.com
Tracking stats for Callie:
2013 I have just completed an obedience class and to start another soon :0)
1 yr old 65 lbs, tall and lanky 27" at the whithers (highest pt of shoulders)
9 months old, 60 lbs - Momma Falcon did a fine job :0)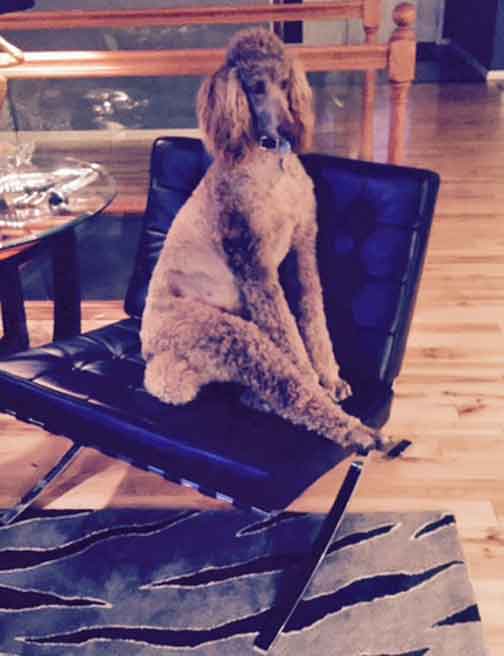 "I am almost 3 years old and still beautiful and ever!"
*
"Come on mom, I want to play fetch!" :0)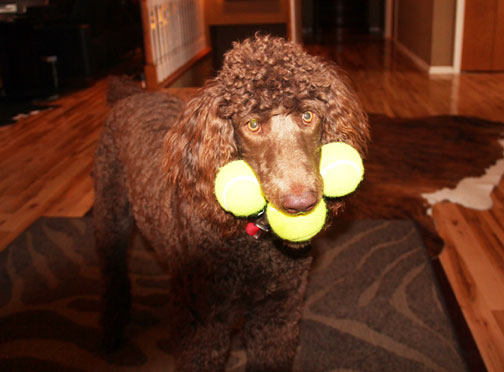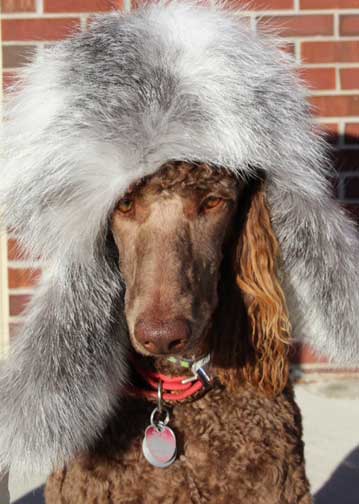 For Halloween 2013 I was a reindeer...any clues ;0)
*
My first snow is soooo fun!!!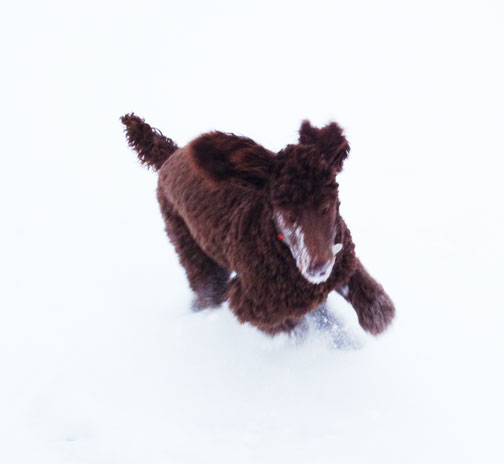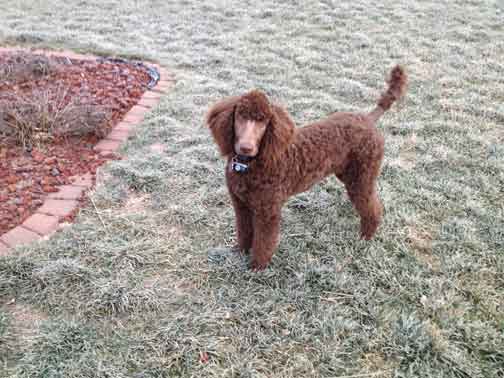 I'm around 6 months old in these pictures.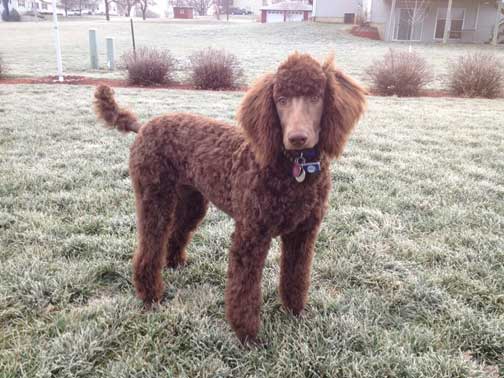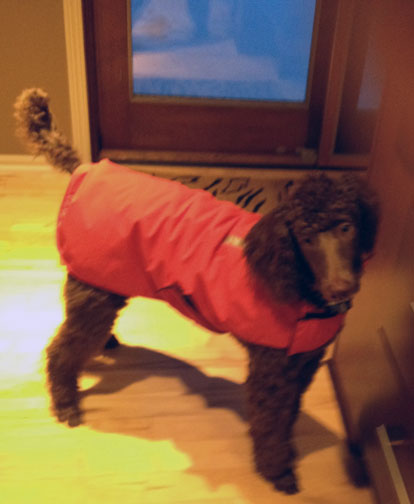 Here's a "Skijore Now" jacket from my Uncle's store above, it was a gift from him :0)))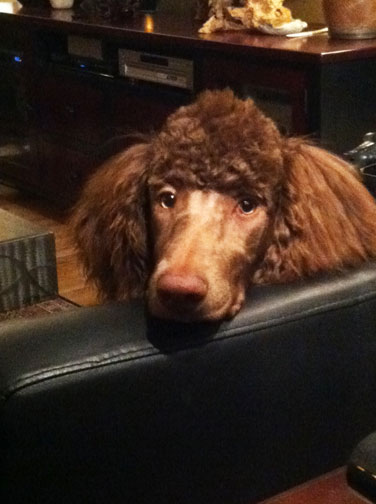 Hi, a mug shot is a great favorite...look me in the eyes and tell me you can't love this mug :0)
Mmhmm, let's snuggle in...
*
I'm around several months old below.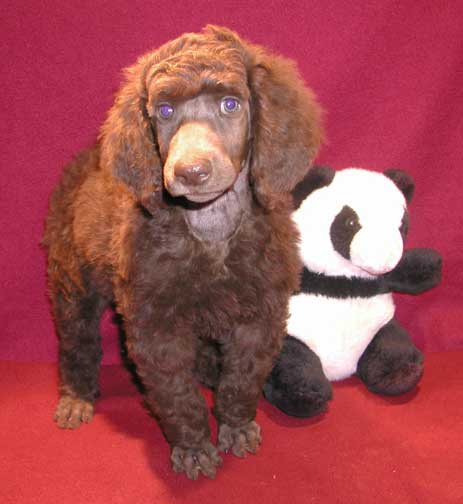 Here is my 6 wk old picture at Tes's. I'm getting to be one large girl already!
*
Look for your next puppy like Large Standard Poodles Callie 
*
I thought I'd develop the form below to help with pet updates. Here you can fill in the weight, height, and what you two/family enjoy doing together. Upon sending it, you will receive an email from me that you can reply with new pictures attached. Hopefully this will be an easy trigger instead of trying to find my email address.
Everyone loves to see your pages - honestly!