In loving memory of Sabre. You taught me a lot :-)
8 months - 80 lbs and in my 2nd phase of dog obedience school

On the trail again :-))) I've turned two years old in 2011 and love going on horse camps with my master and friends.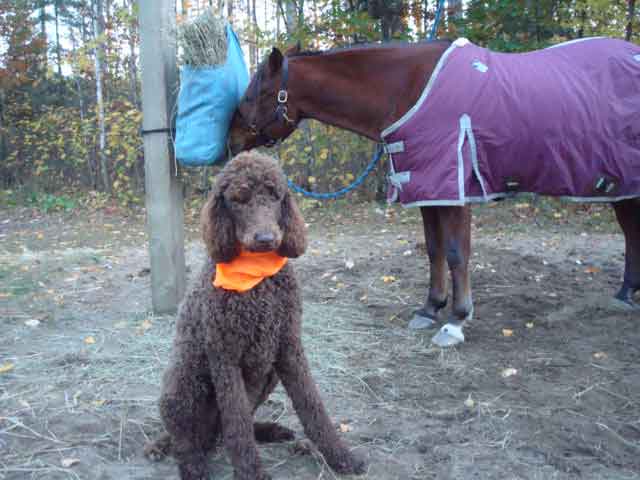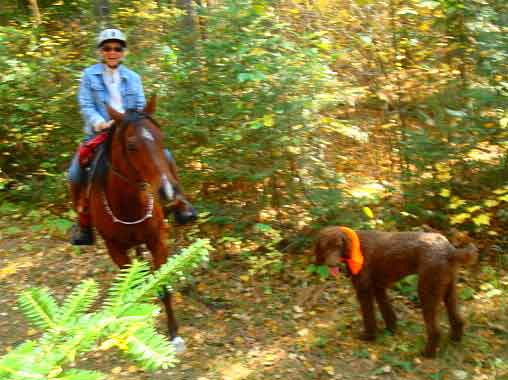 *
You can sure tell it's winter in Minnesota!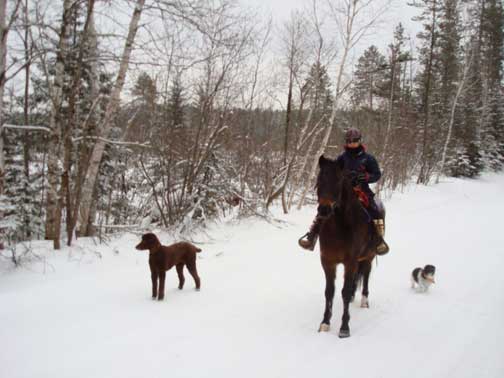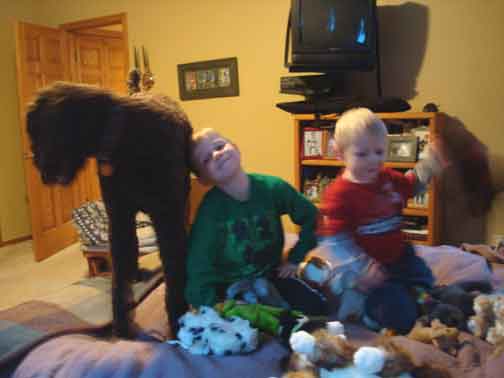 Life can be a blur when playing with the grandkids :-)))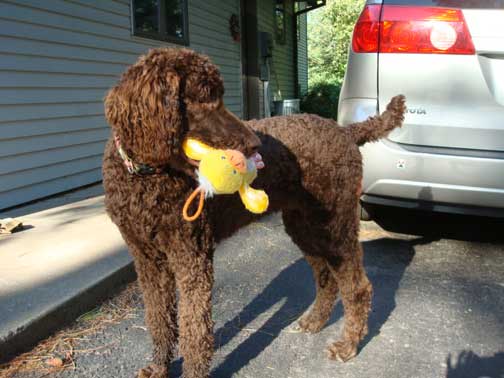 It's MY ducky!
*
They're going to need a bigger couch for me to sit on by the time I'm full grown ;-)
Large Standard Poodles Brown - Connor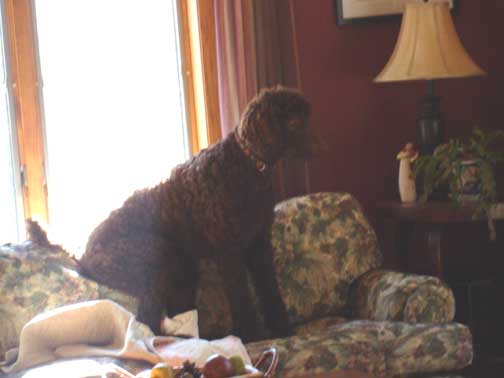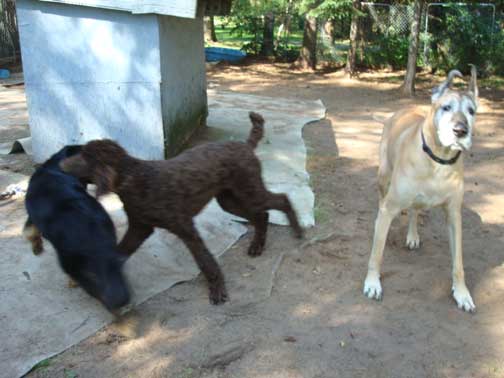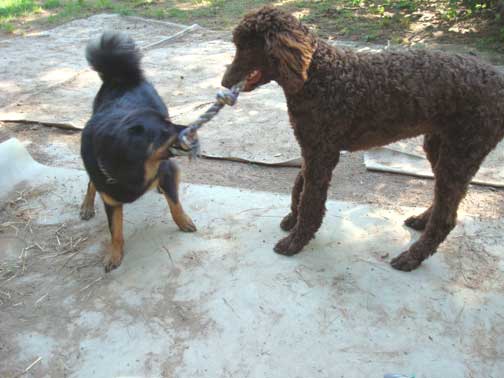 Playing with the boarding dogs is just a great part of my day and their's ;-)
*
I'm 6 months old and almost as big as that pony :-))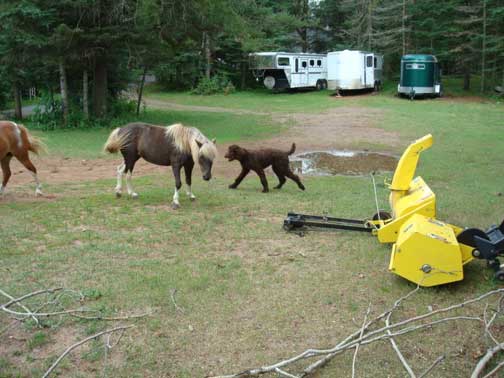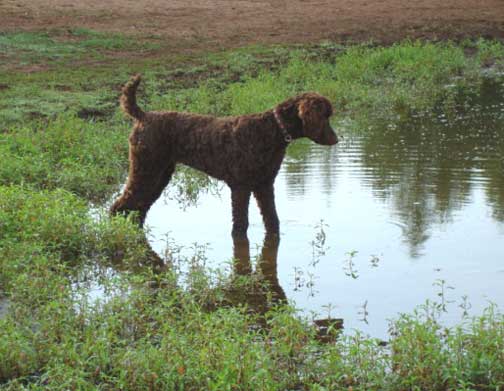 I'm getting to love this water! It's great to cool down in, chase frogs and my reflection :-)
The grandkids are starting to take me for walks on a leash when they want.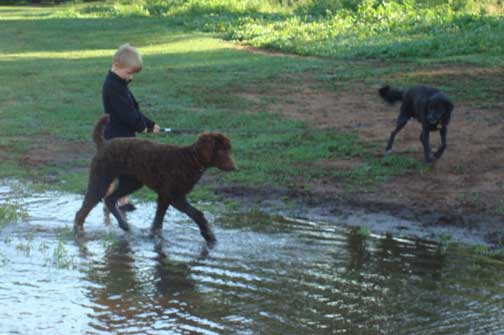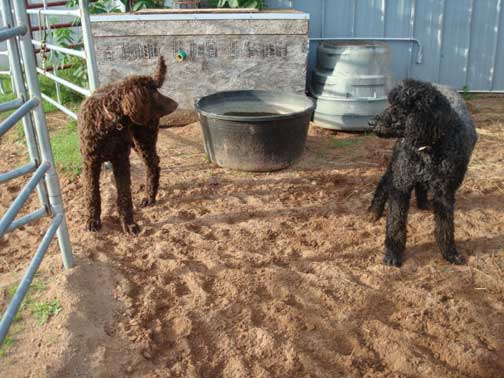 Sabre has definitely taught me the ropes of my new home. My owners share I'm very mellow (that comes from my parents), good mannered and loving...which I do love my owners! They take such great care of me.
I went on my first trail ride several weeks ago and did great at staying with them and a safe distance from the horses.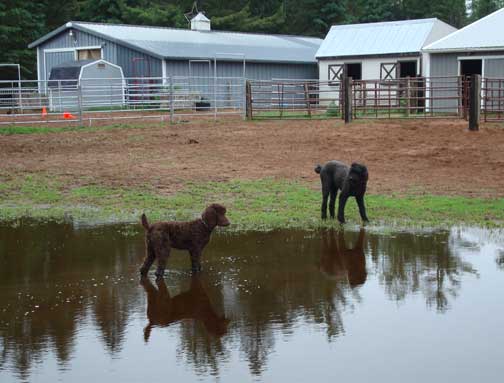 There's something in that water! My reflection? I'm 4 months old now.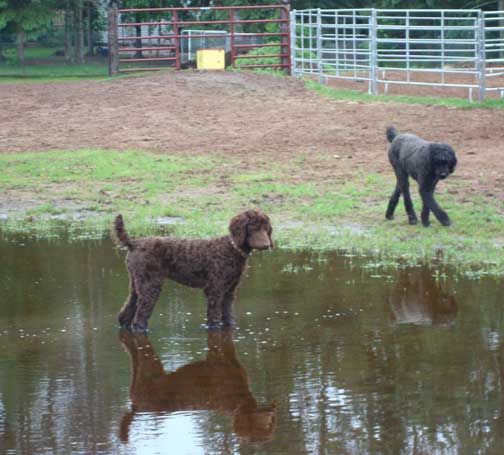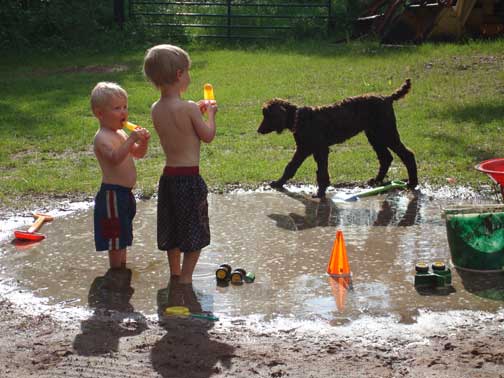 The boys only see their Popsicle :-)
Sabre and I will chill out from here. Then again there's always the horse waterer for a refreshing drink.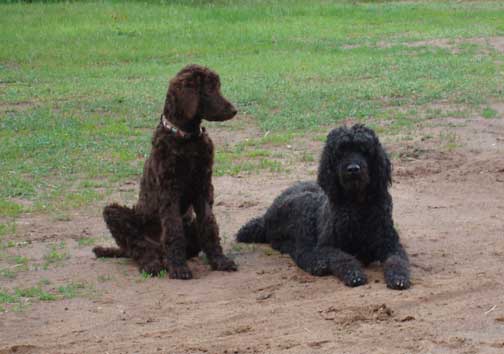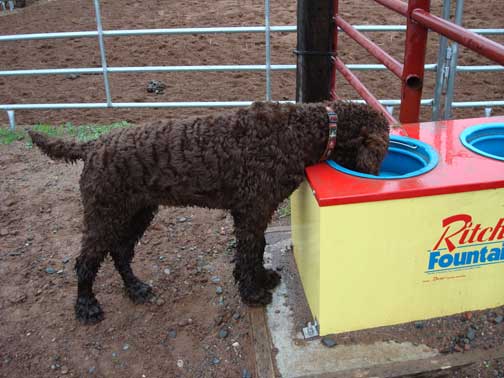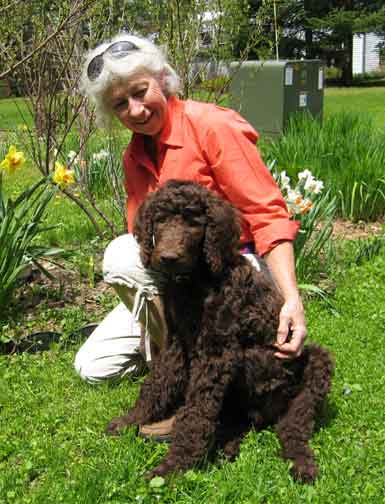 Here I'm 16 wks old with my master on a gorgeous spring day...and just sittin' around waiting to go out and enjoy the outdoors - Please :-)))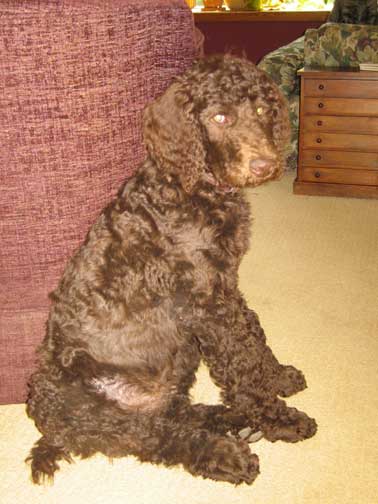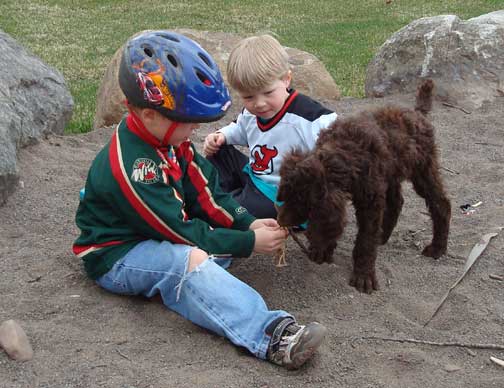 I'm 3 months old with my friends playing in the sandbox.
Hmmmm, toys.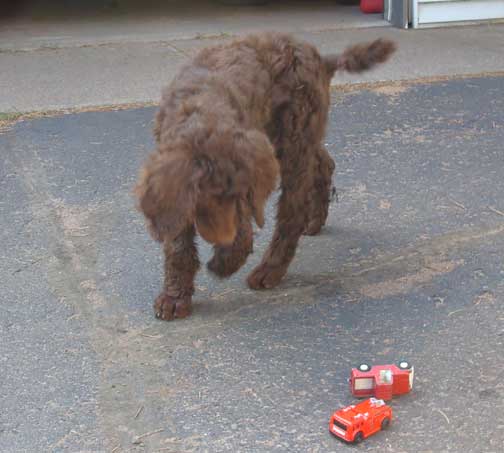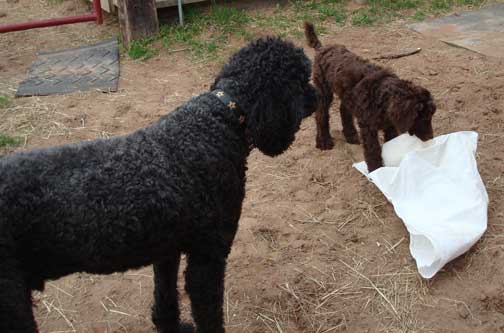 Sabre is my mentor - telling me not to chew up the grain bag.
Play with me then!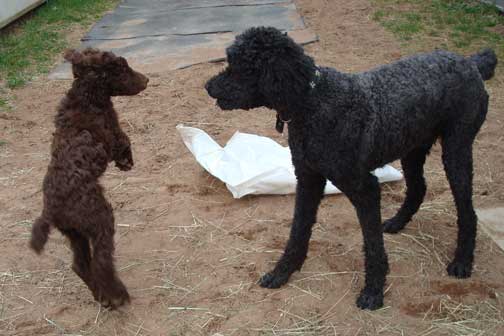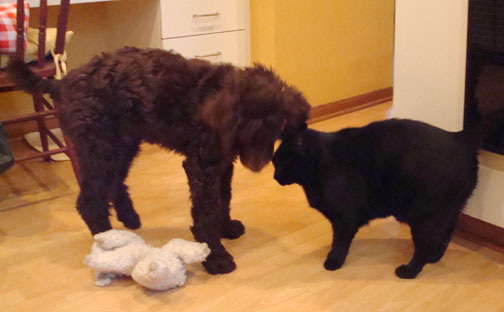 The cat will, or is she after my toy!
I guess I'll watch everyone from here...and do come back to see more of my growth over time :-)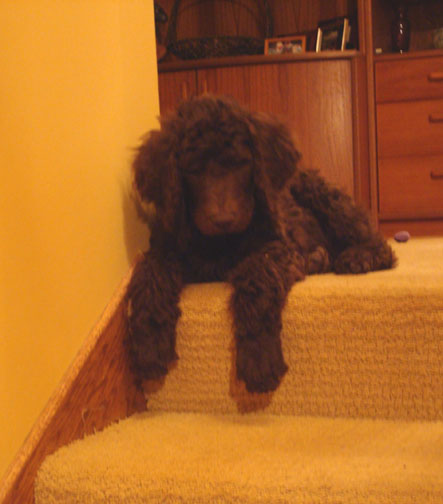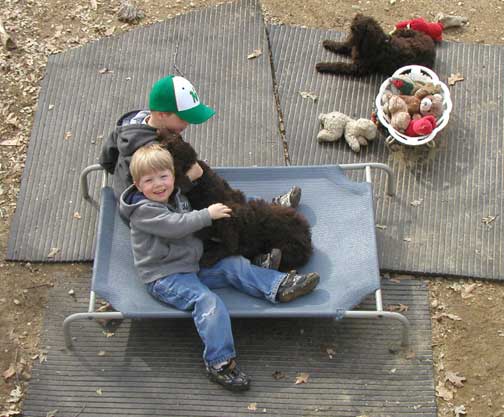 We're at Tes's trying to decide which is going to be our "Connor".
We've decided :-)))