Large Standard Poodles - Lulu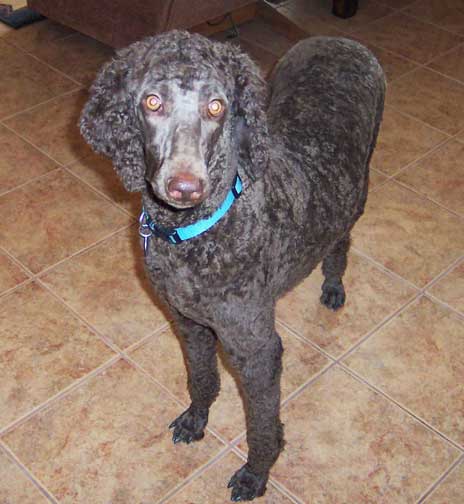 Large Standard Poodles - Lulu here. Living at home in Hereford, AZ. My canine parents  Blue Cleopatra x Red Daniel, I got my brown color from brown grandma Zain. I have her golden eyes as well.
Tracking stats of Lulu:
1 year old 55#
12 months old 53#, 25.5" at whithers
10 months old 46.2#
29 lbs, 20" at shoulder, 2/15/13 - 23 wks old, going on 6 months old
16 wks, 25 lbs, 18" at shoulder
14 wks old I weigh in at 21 lbs 1/11/13
born Oct 5th, 2012
"I get that silly smile from my dad, Danielle."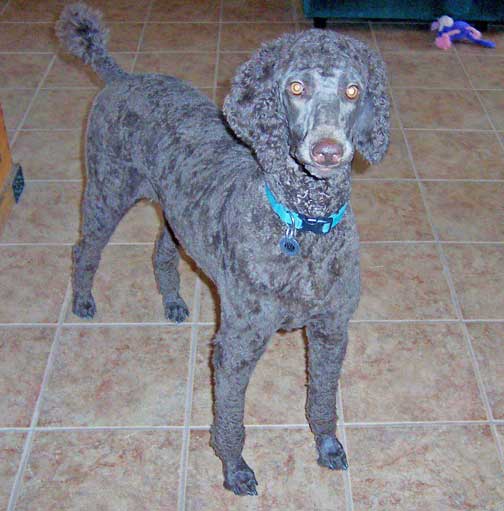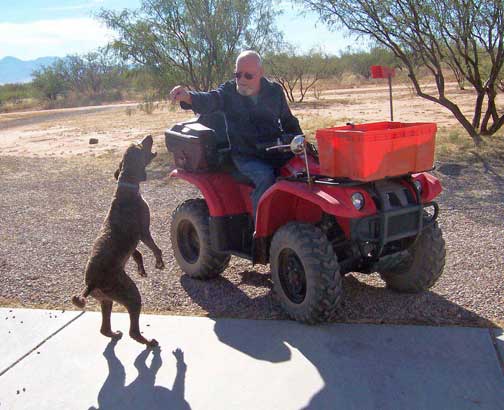 "My owner says I love to run alongside the ATV every chance I get, I can run up to 15mph!"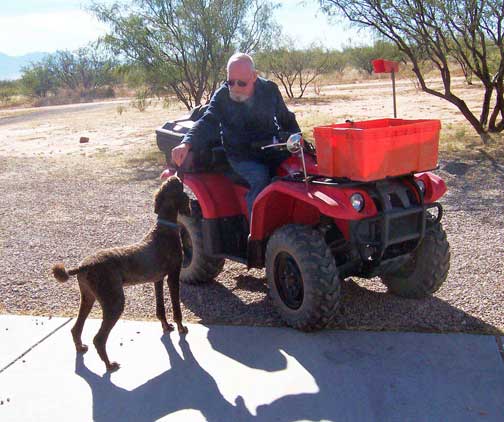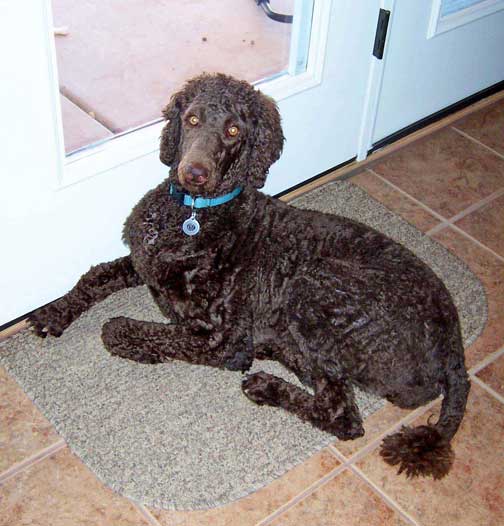 "Look how beautiful my brown coat is in a different light!"
*
"I want to be comfy too!"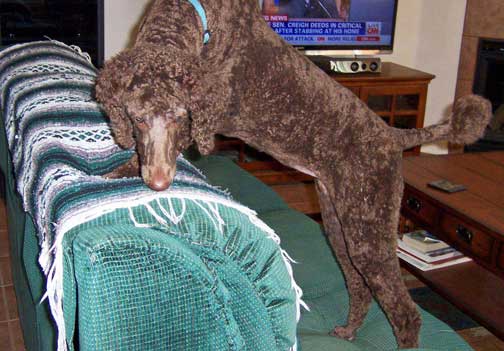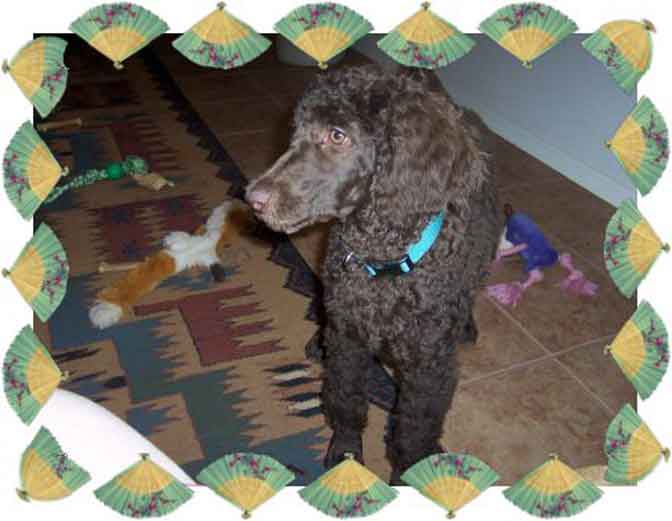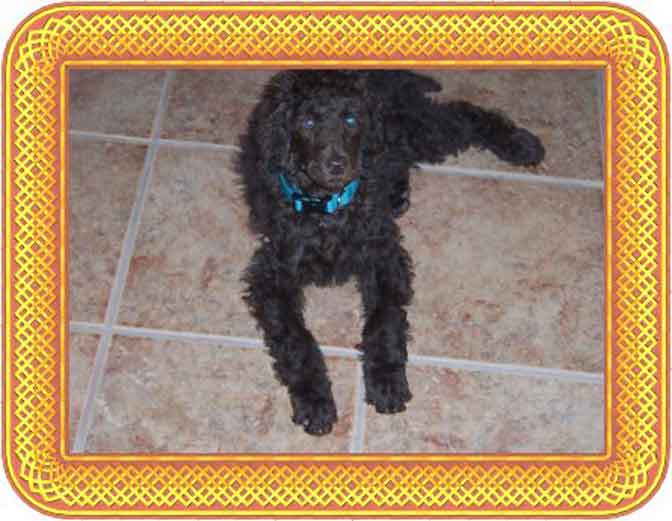 At 16 wks old I'm 25 lbs and 18" at the shoulders. Feeling nice and cool on this tile floor in AZ weather :0)
*
...and toys sure help the comfort of zzzzing....My owner knows how to place these cool frames around my pics...zzzz...pic taken 2/18/13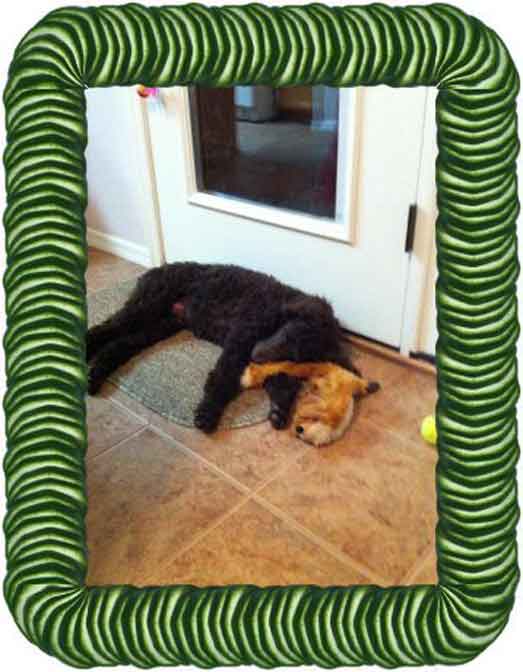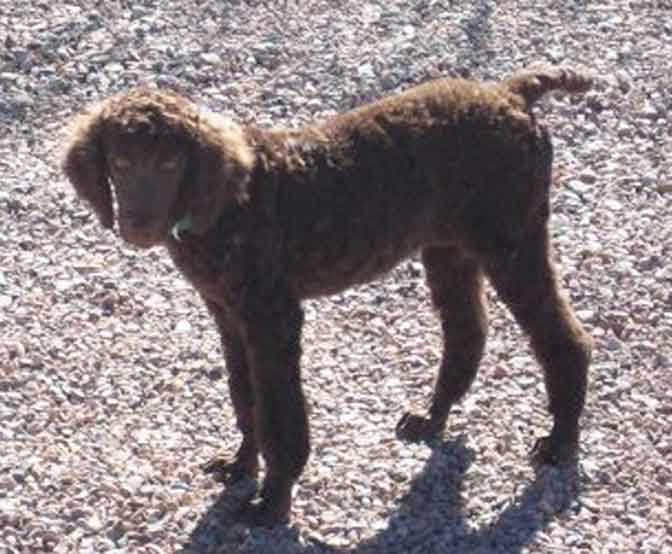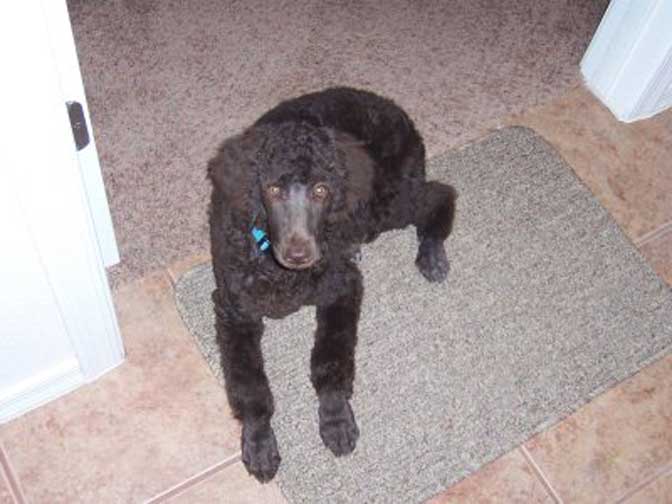 I just had my first haircut here in AZ...oh so pretty ;0)
After
*
Before my haircut...my owner shares, "She thinks she's a lap dog and can now jump up on my lap."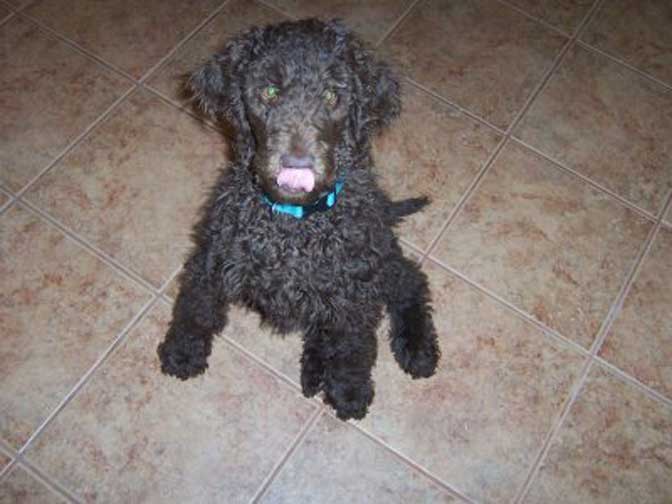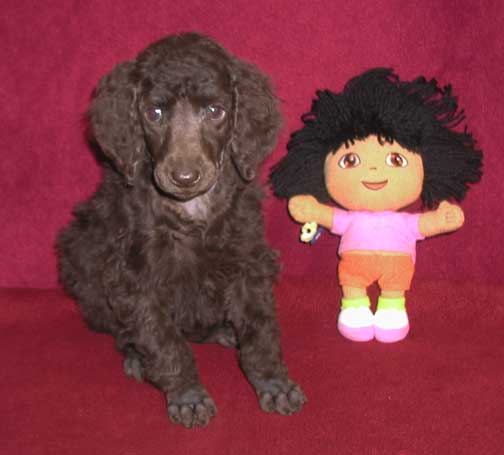 Here I am at 7 wks old at Tes's. Sometimes it's hard for her to pull the youth pictures out for others but I was the only brown pup in the entire litter so it's easy to pull my pics for your viewing :0))
*
Mmmm, napping just before my haircut...zzzzz...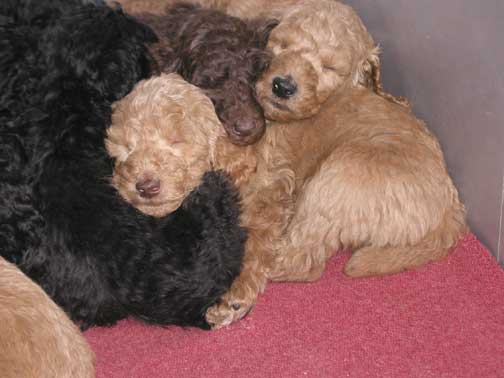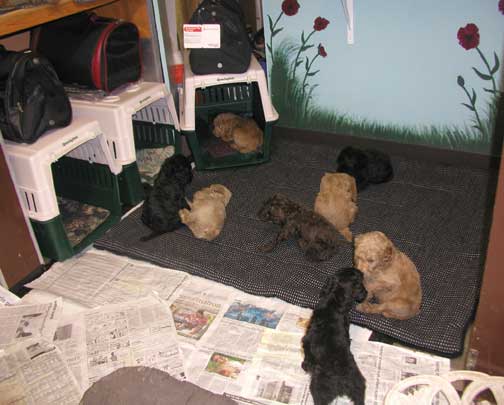 Here I'm helping get the crates good and smelly for flying. We're around 7 wks old in these pics.
*
Learning to check out the step in the puppy park with my litter mates...love the challenge :0)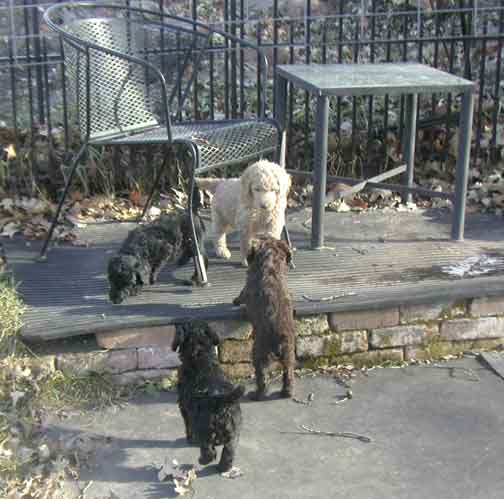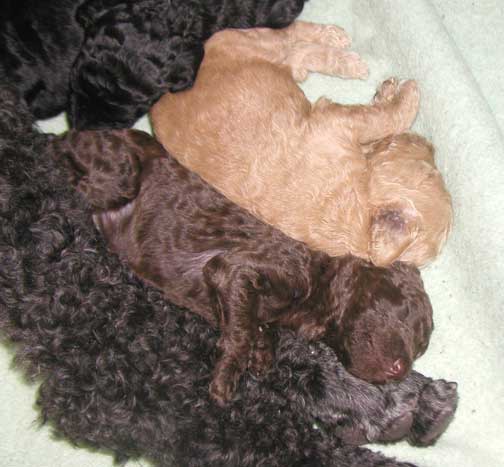 I'm 3 wks old loving Momma's love along with my sister mate.
*
Our eyes have opened - Yeay!!! We're scootin' around with each other too.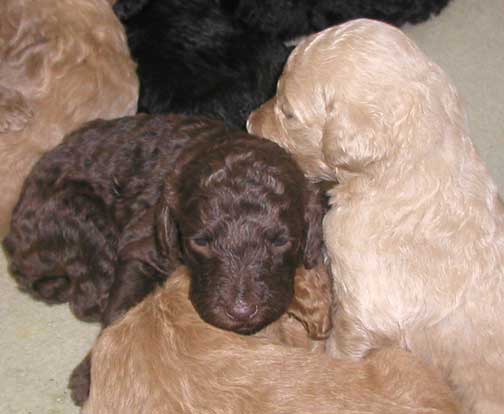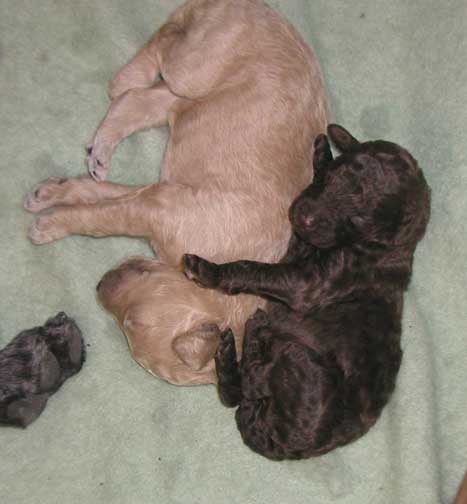 Look at the size difference between my BIG sister and me!
*
I'm 7 days old with my fellow litter mates...aren't we cute ;0)))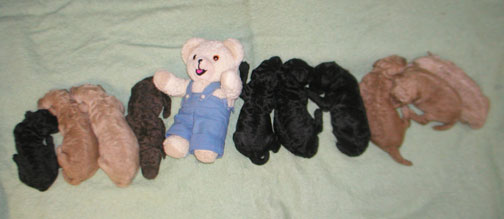 I thought I'd develop the form below to help with pet updates. Here you can fill in the weight, height, and what you two/family enjoy doing together. Upon sending it, you will receive an email from me that you can reply with new pictures attached. Hopefully this will be an easy trigger instead of trying to find my email address.
Everyone loves to see your pages - honestly!