Large Standard Poodle Ginger TX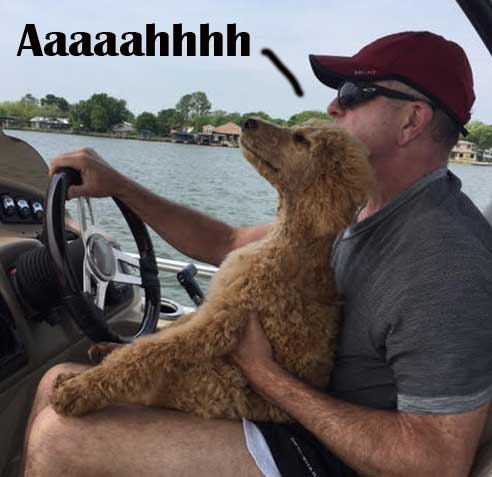 Last updated 10/26/20 - Large Standard Poodle Ginger TX at home with WNM in Horshoe Bay, TX. Born to Apricot Enya x Red Dash mating DOB 1/17/20.
Tracking stats for Large Standard Poodle Ginger TX:
LOVE, Love, LOVE adventure reaching with Dad ;o)
Mom, Dad! Thank You for loving me!!!!
Ginger loves the mountains of Colorado.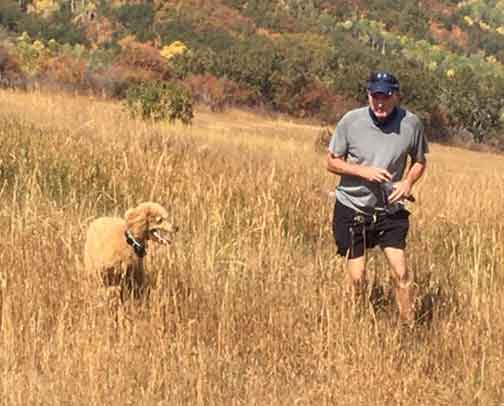 Life is good...enjoying adventure or hanging out ;o)
What a BEAUTIFUL spring in the Blue Bonnets of Texas :o) Ginger is loved and truly loving her new family!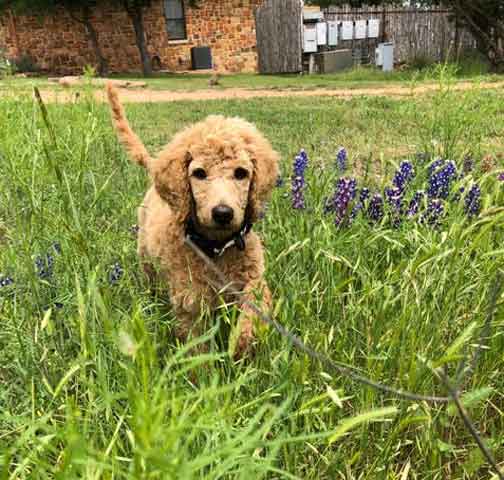 I know how to sit...how long did you want me to sit?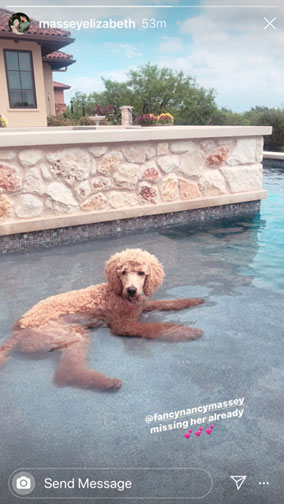 Ahhh, cooling down in Texas MAKES my day!
*
AND a good night's sleep gets me going for the day ;o)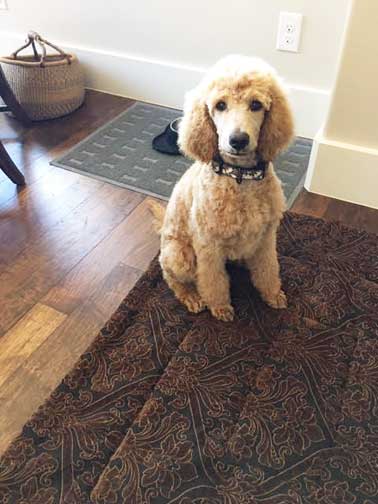 I came home with one of Tes's Royal Pet Beds...LOTS of smells to help me transition. That was SOOO nice :o)))
*
Dad's teaching me how to drive the boat. I can take over any time...but don't you want me to be 1 year old first?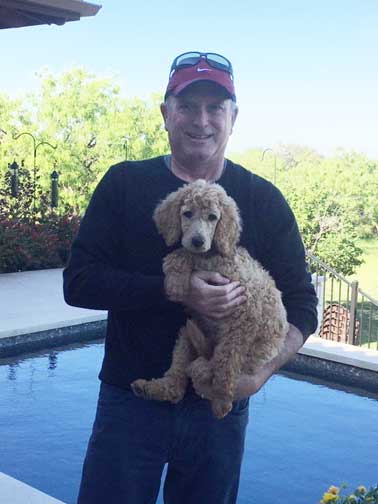 Dad won't be able to hold me like this for very long! Watch me grow...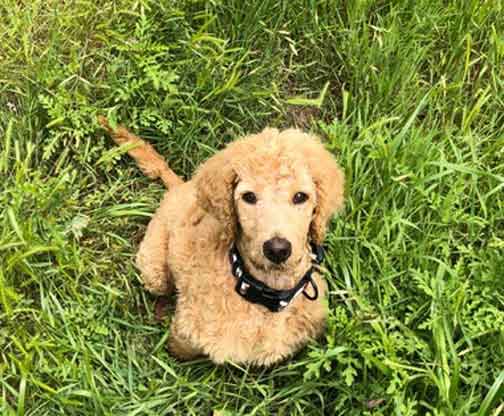 Hi You :o)))
*
Do I really have to stay in the basket? AT LEAST I have my Royal Pet Bed to comfort me from Tes's house with lots of smells to help me adjust to my new home :o)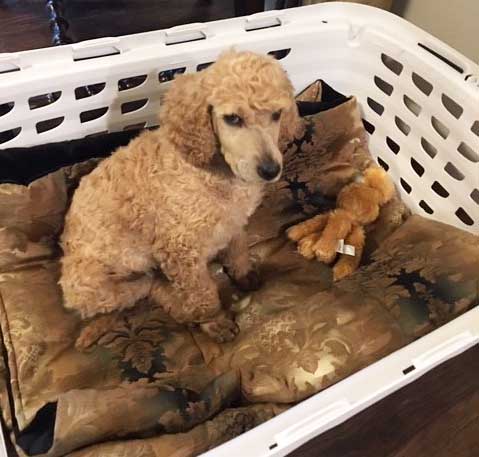 Large Standard Poodle Ginger TX