Large Standard Poodle Dundee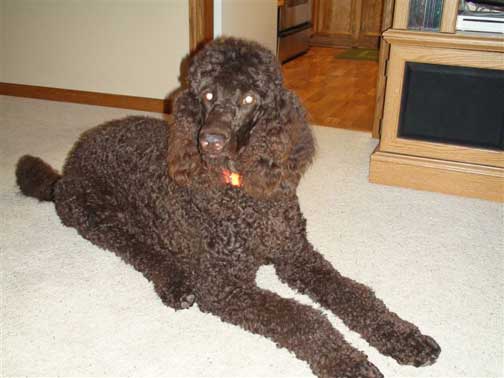 AKC brown Large Standard Poodle Dundee at home in Lakeville, MN.
"I'm 2 years old in the picture above and loving life!"
*
"I told you I'd outgrow Tucker :) Compare our size difference in the picture."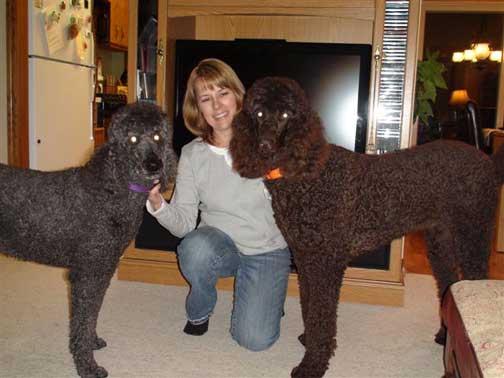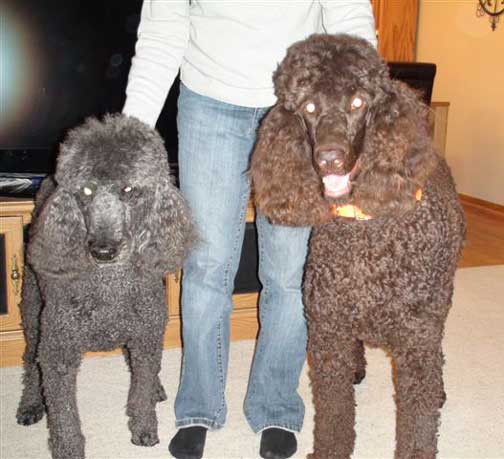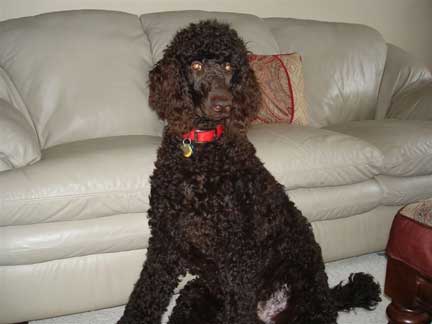 "Amazing! That's what my vet thinks, at age 7 months I weighed in at 75 pounds, 27" tall - no one at my vet's office could believe it :)"
*
"I'm at my new home! "Tucker is doing his best to get use to me ;) I'll outgrow him fast. Right now I'm 13 weeks old and 32.2 lbs."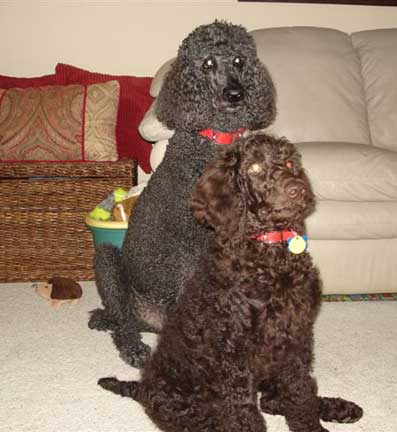 Large Standard Poodle Dundee, purchase puppies for sale like him
*
I thought I'd develop the form below to help with pet updates. Here you can fill in the weight, height, and what you two/family enjoy doing together. Upon sending it, you will receive an email from me that you can reply with new pictures attached. Hopefully this will be an easy trigger instead of trying to find my email address.
Everyone loves to see your pages - honestly!