Large Standard Poodle Buck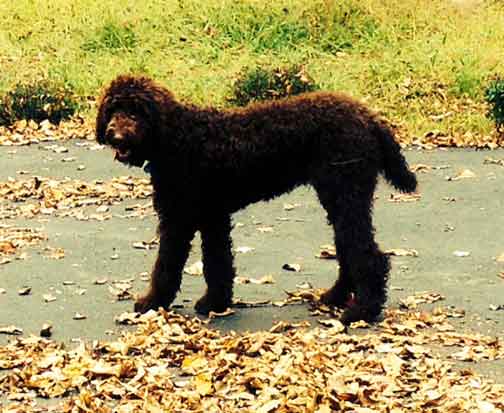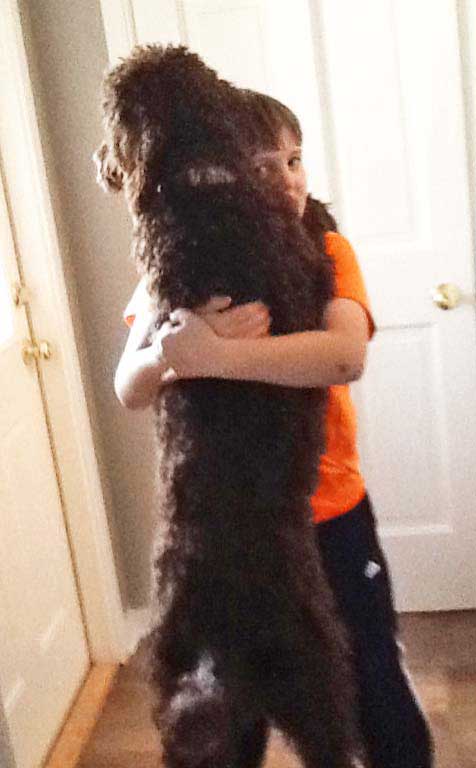 Buck is very excited that his buddy is home from a long day at school! Everyone love's a good hug, especially from a handsome poodle! :0)
*
Snoozing away after a long day playing with other poodles. At this rate it looks like he is going to be bigger than the door in no time!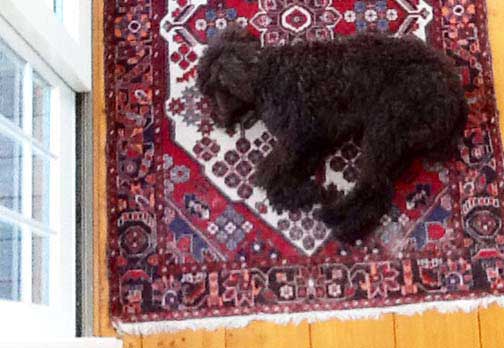 Brown Large Standard Poodle Buck now at home in Skillman, NJ - Oh Joy I've turned 6 months old ;0)) Parents Cleopatra x Daniel
Tracking Buck statistics:
56# at 7 months old 
12# at 12 weeks old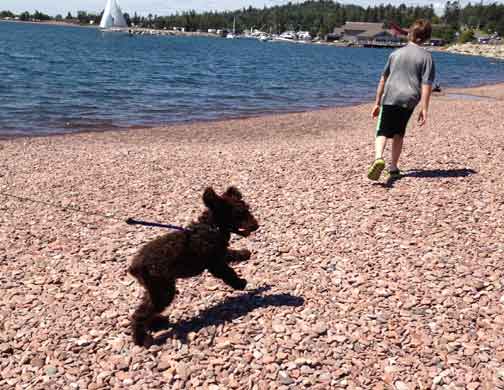 WooHoo! Let's play!!!
*
I'll soon be big...eat, eat...I want to be Royal ;0)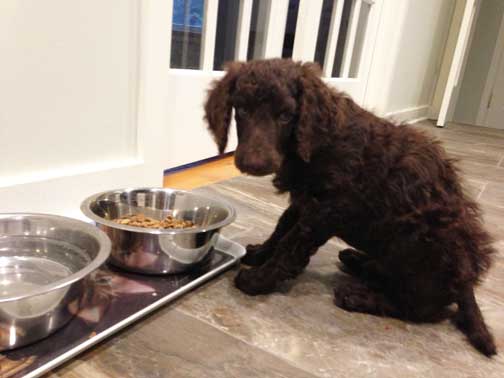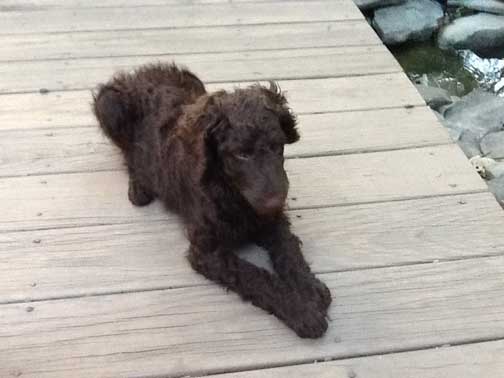 Watchful I shall become in taking care of my family...
*
My mug shot in Black and White at 5 months - we love mug shots :0))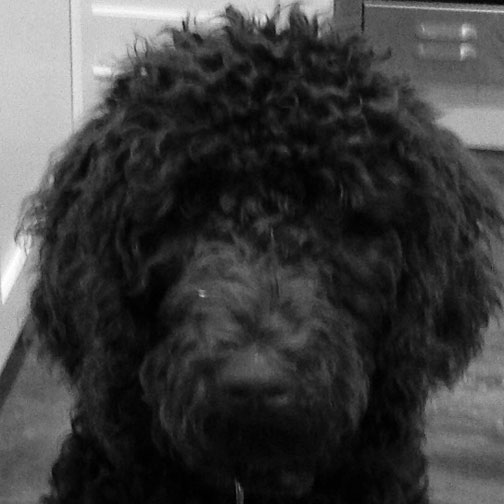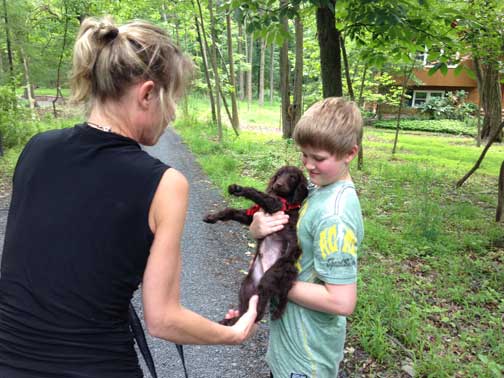 I can walk...I think...just a little tired...check it out...I can do it :0)
*
 It'll have to be the bathtub when he's 1 yr old :0))) 
... getting his first bath!!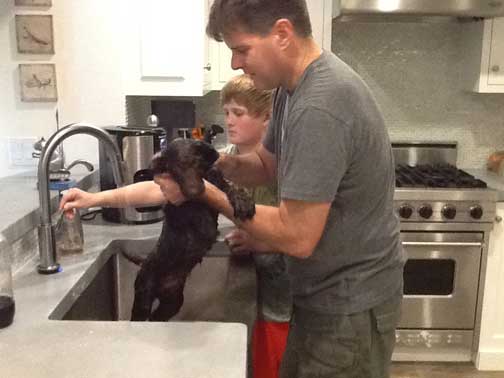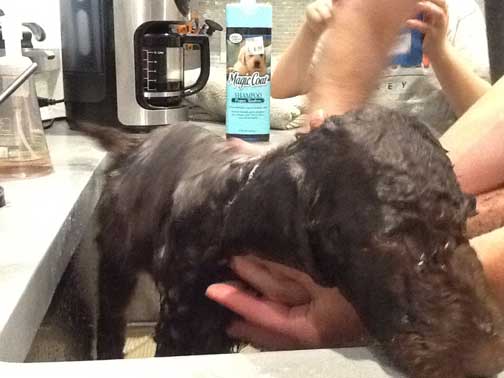 Buck is the greatest!!!  Buck has grown ...almost double his size in the two weeks we have had him....oh my!!! 
*
Relaxing below after my bath :0)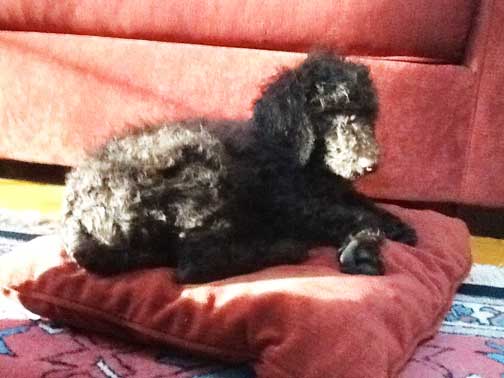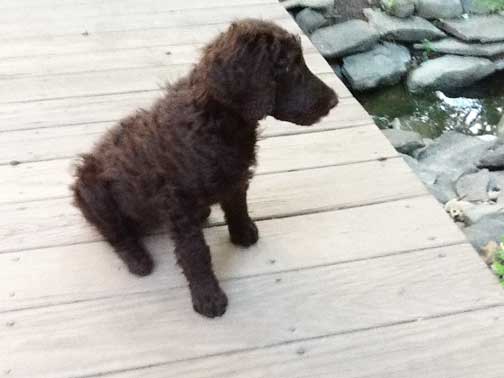 Looks like a fishing trip...no creek to swim in? Well, I'll figure it out when i'm older :0)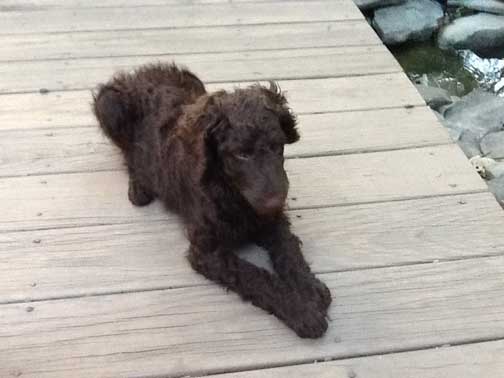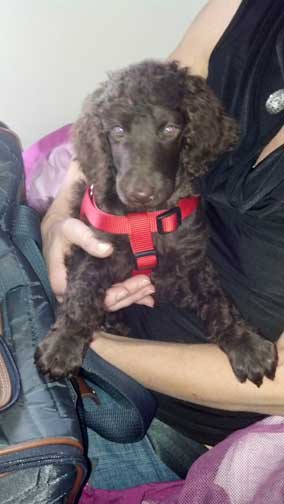 I'm home with my new owners - Woo Hoo!!! I cried a little in my owners lap until she realized i had to go potty...then I was fine :0)
*
Buck at Tes's growing fast!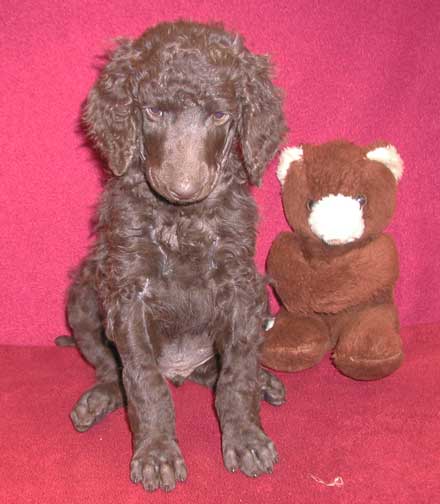 Your first paragraph ...