Large Standard Poodle - Black Oliver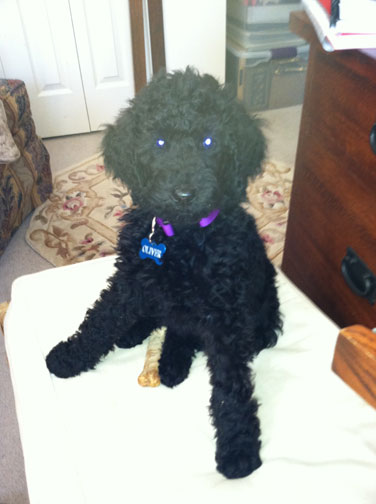 Large Standard Poodle - Black Oliver at home in Bellingham, WA. I've got my name tag :-) Above I'm in the office where everything is puppy proofed.
Here's what my parents share about me:
Oliver is doing really well! He's VERY attached to me. For example, he doesn't like it when I'm in the shower and he can't get to me, he doesn't like to be in the car, in his seat belt and away from me, he cries, when he can't see me, but is just fine, as long as he knows where I am. He is branching out, into the yard, a bit. He's not allowed far away from me, but he's not under my feet and is thoroughly enjoying the ability to party over every blade of grass, bite at any plant within reach, etc… He is hilarious!!! Very affectionate and cuddly, too.
Tracking Oliver statistics: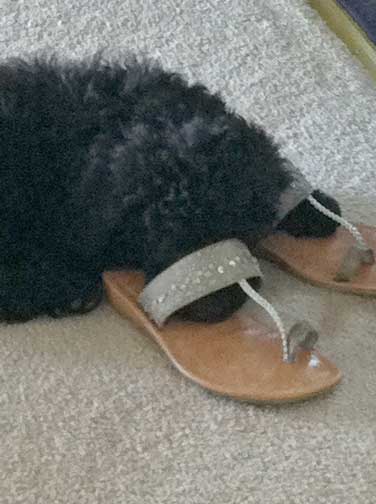 Here are things that some puppies love to do best :-)
Sleep in shoes! No, I'm not chewing them, just like sleeping in mom's and dad's shoes smelling them ;-)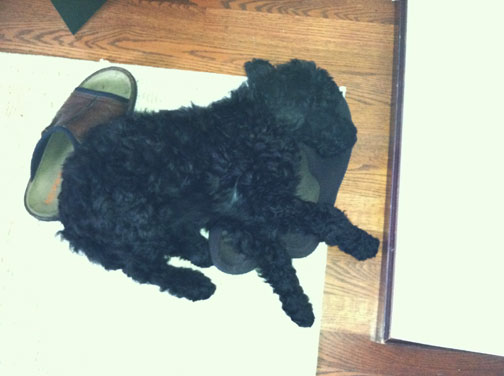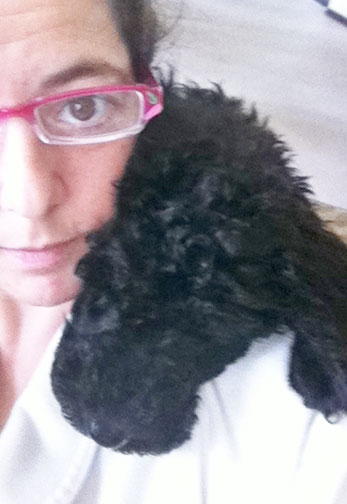 I Large Standard Poodle - Black Oliver love to sleep where ever I fall...Mom is the most favorite!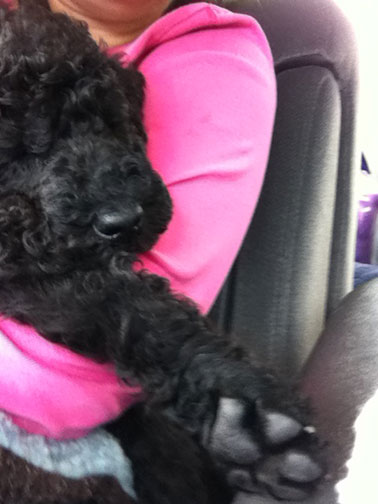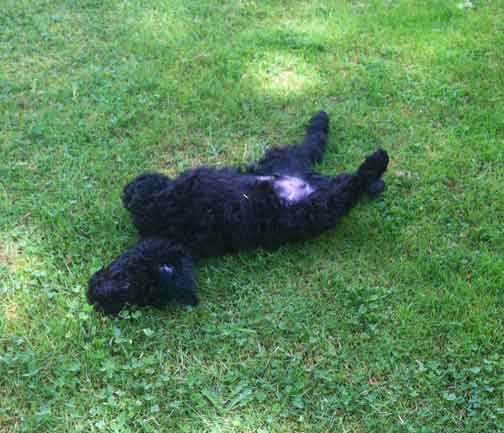 Love enjoying my new yard, fresh grass and sunshine!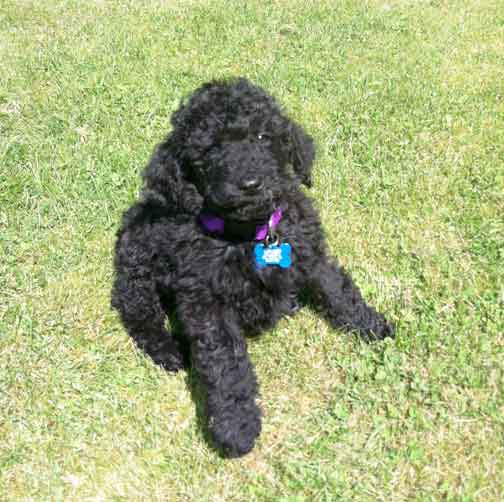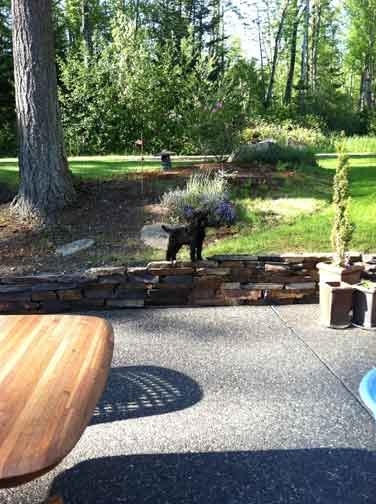 Ahhh, the beauty of it all, me in my yard :-)) I love trees - trees are good!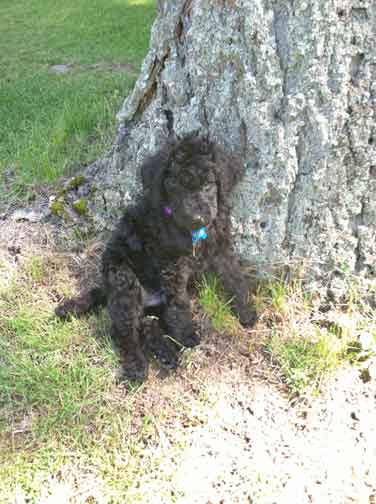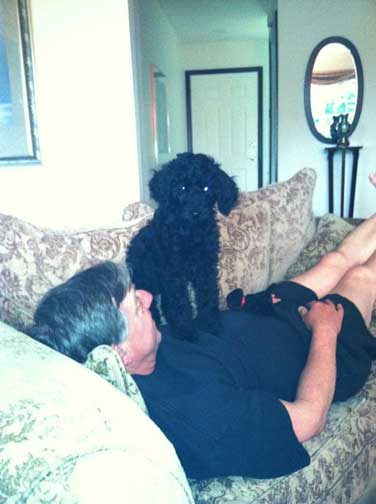 Things I enjoy doing: standing on Dad!
Eating my food...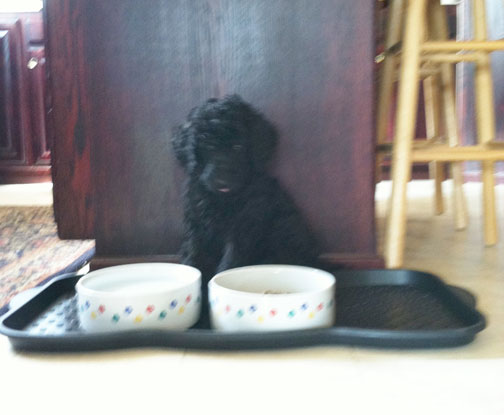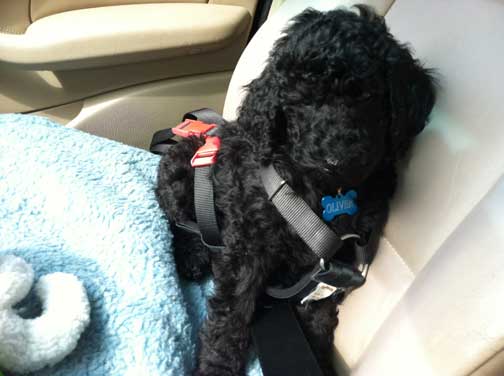 Things Large Standard Poodle - Black Oliver really enjoy: traveling...
...stretching in bed...playing with toys...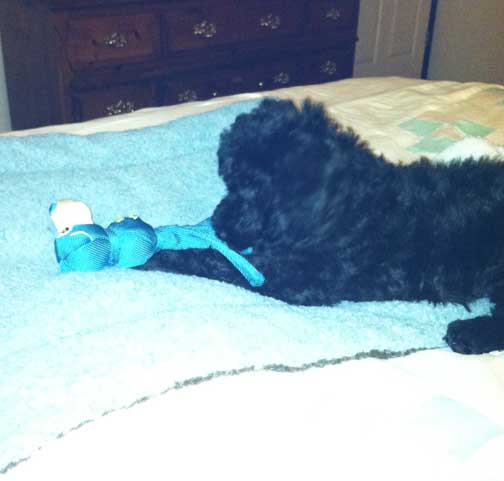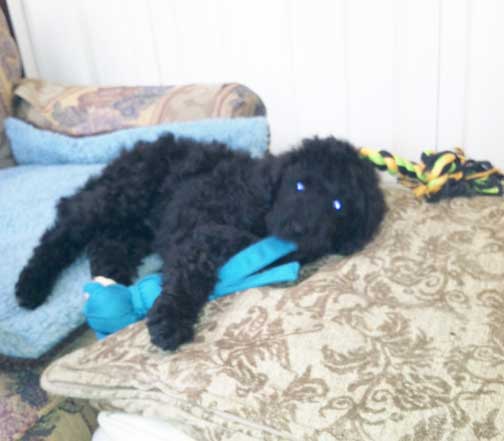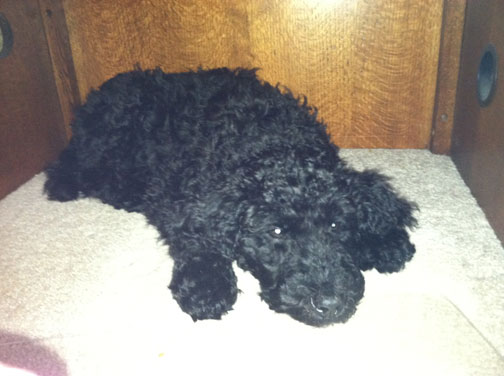 You have to know puppies love to be with their owners, not letting mom out of my site...coming to bed with them...
...out on the porch steps waiting for mom...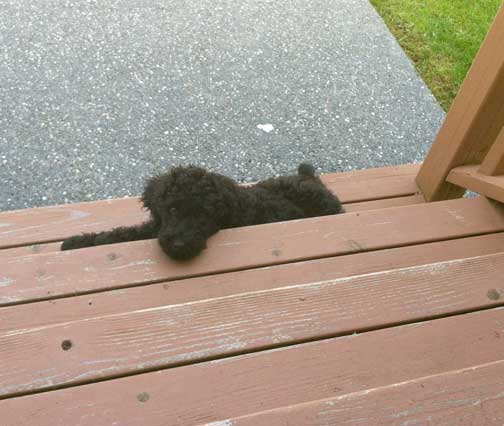 Large Standard Poodle - Black Oliver - find puppies for sale I thought I'd develop the form below to help with pet updates. Here you can fill in the weight, height, and what you two/family enjoy doing together. Upon sending it, you will receive an email from me that you can reply with new pictures attached. Hopefully this will be an easy trigger instead of trying to find my email address.
Everyone loves to see your pages - honestly!