Large Piper - Royal Standard Poodle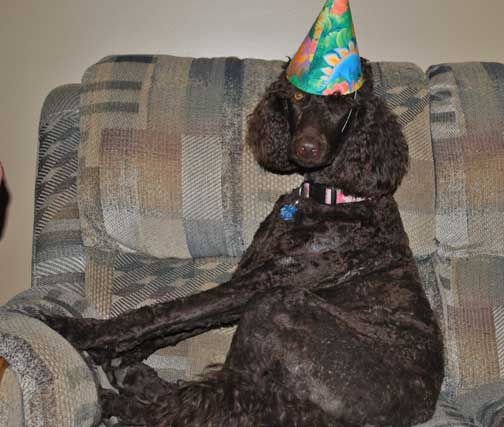 Royal & Standard Poodles - brown large Piper is at home in St. Michaels, MN.
Hey there ;-) It's party time! I weigh 63 lbs now and am 26" at the shoulder close to a year old. Haven't I grown?
They love me because I take them for walks, camping, and hang out on the couch and sit like a human. This is my grandma below :-)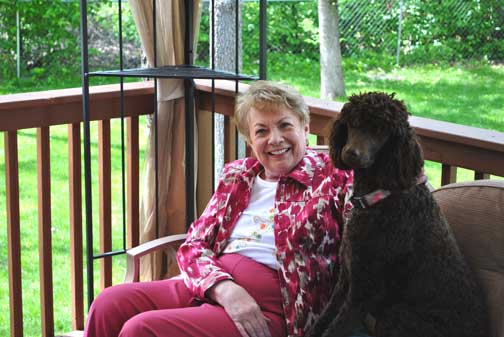 *
"Cleaning the dishes is a part of my job ;-)"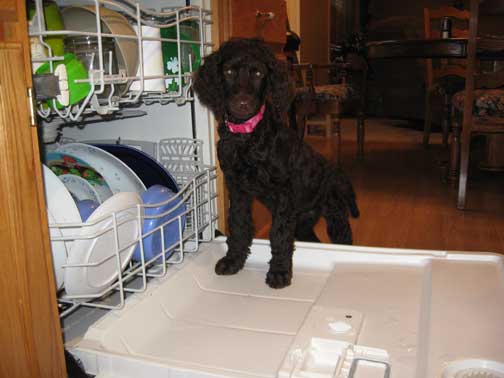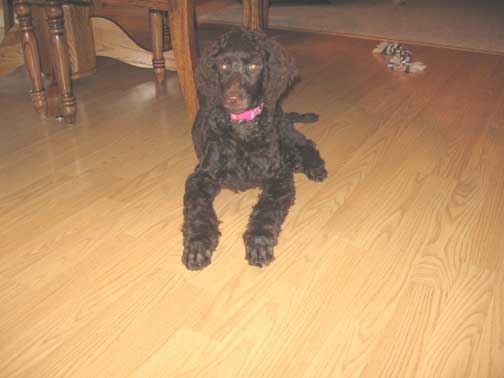 "That's one toy behind me, where'd the others go?"
*
"I know there are more toys over there :-)"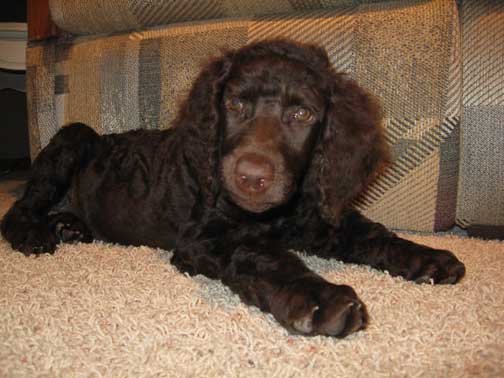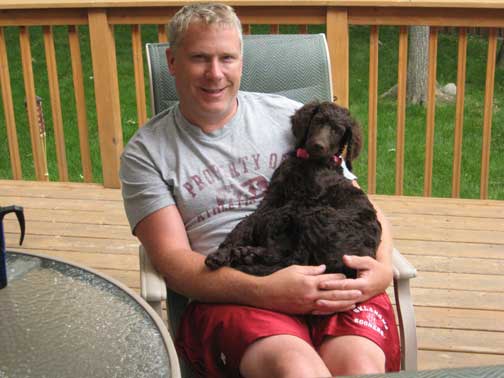 "This is just the start of all the attention I'm going to get :-) I'm weighing in at 30 pounds, 3 months old. I doubled in size in one month!"
*
Royal & Standard Poodles like large Piper - puppies for sale *
I thought I'd develop the form below to help with pet updates. Here you can fill in the weight, height, and what you two/family enjoy doing together. Upon sending it, you will receive an email from me that you can reply with new pictures attached. Hopefully this will be an easy trigger instead of trying to find my email address.
Everyone loves to see your web page - honestly!