Large Brown Standard Poodle Reggie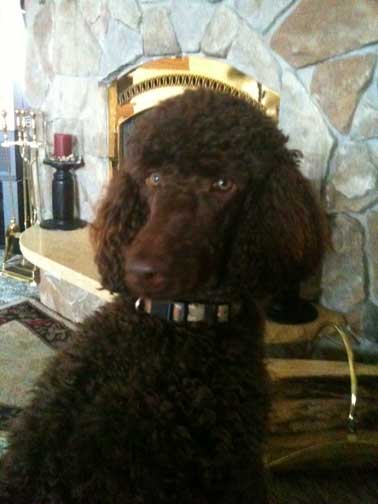 Large Brown Standard Poodle Reggie at home in So. Range, WI. He loves to cuddle and looks up into our eyes for bonding.
Don't I look like I have a crown on my head? Brains and Elegance here, great masters that make me a Royal Prince ;-)
Tracking Reggie stats:
1 yr old - I passed my Canine Good Citizen course! I'm enrolled in rally to keep me learning with my energy and of course great for socializing and obedience :-)
8 wks old 12.4#...starts puppy socialization May 3rd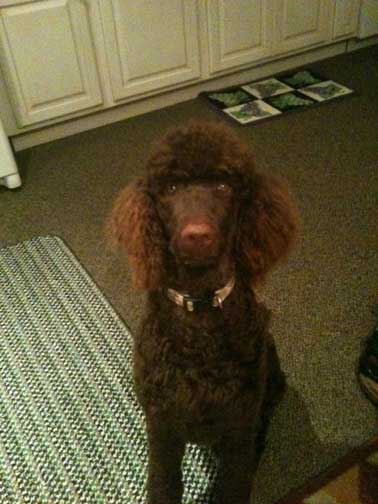 I'm 5.5 months old and look at my new hair cut...while I'm doing my best to be a good puppy ;-)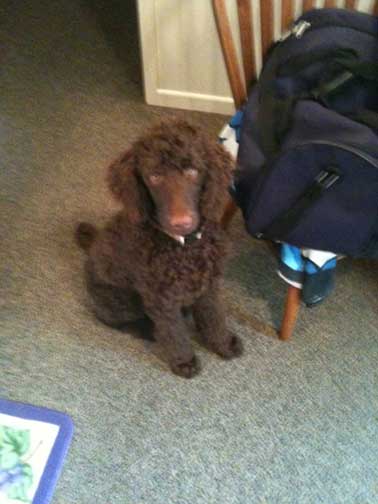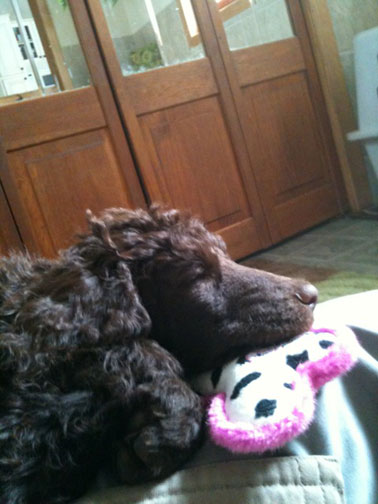 I'm 3.5 months old getting my heart filled with love :-) I'm learning the steps, up and down.
*
At 2 months old now, basqueing in the sun...I've found more love then I could imagine :-)))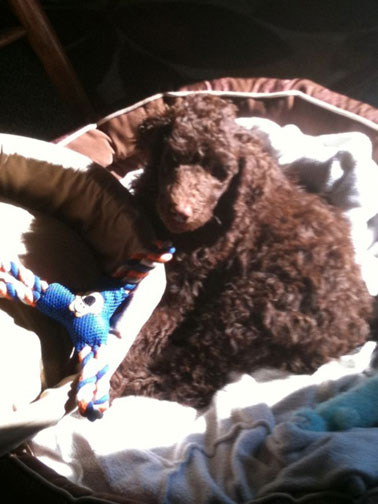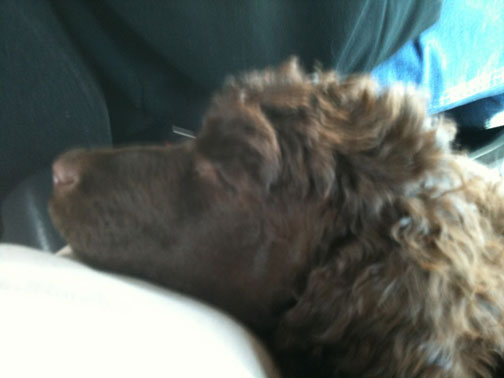 I'm riding home from my flight...sleep is a great part of growing into that LARGE standard poodle I'm going to be!
---
Puppies for sale like Large Brown Standard Poodle Reggie
I thought I'd develop the form below to help with pet updates. Here you can fill in the weight, height, and what you two/family enjoy doing together. Upon sending it, you will receive an email from me that you can reply with new pictures attached. Hopefully this will be an easy trigger instead of trying to find my email address.
Everyone loves to see your pages - honestly!