Large Black Standard Poodle Steve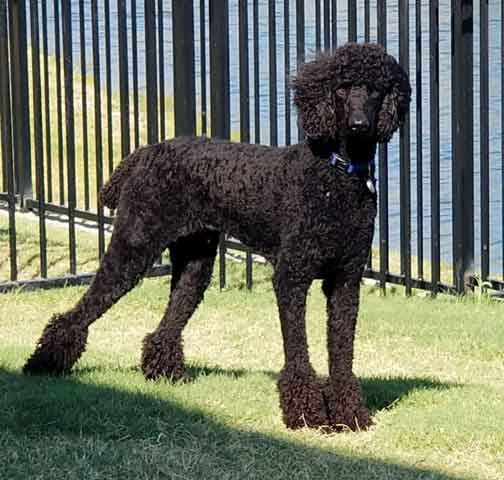 Last updated 5/5/20 Large Black Standard Poodle Steve at home with MS in The Colony, TX. Born to Brown Angel x Red Daniel 2017.
Check out more pictures on our Instagram account > Http://www.instagram.com/steve_the_poodle/ 

Tracking stats Large Black Standard Poodle Steve: 
He gets treated like a rock star when we take him places. And of course, he wears his rechargeable, lighted harness when we're out at night. Otherwise, you can't see him!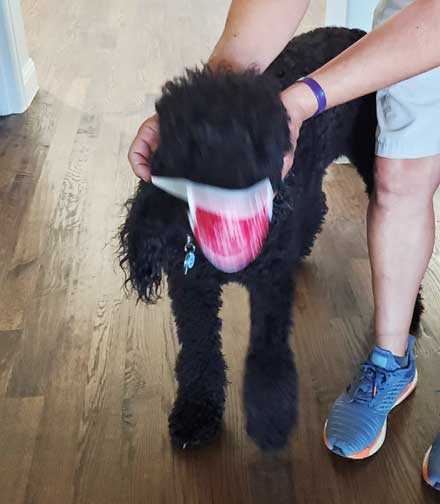 Covid life...
Has it's ups...and downs...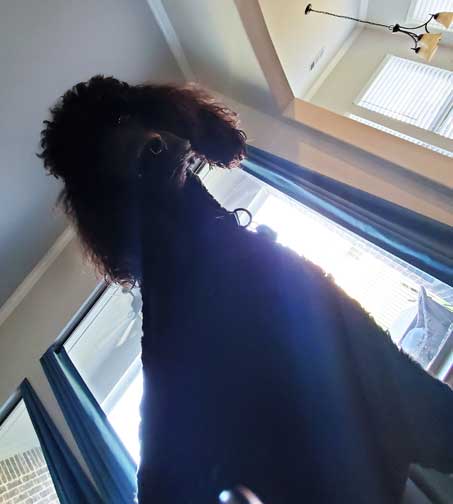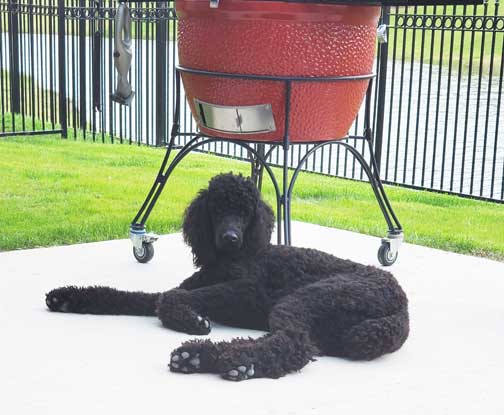 And a lot more staying home and waiting to eat in ;o)
---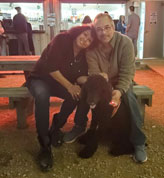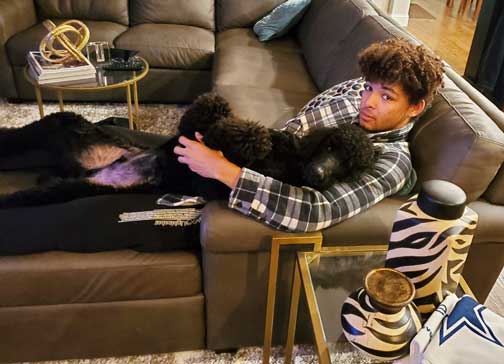 No way am I letting him move! You'll have to ask another time.
*
Who says I'm not smart enough to be in the conversation?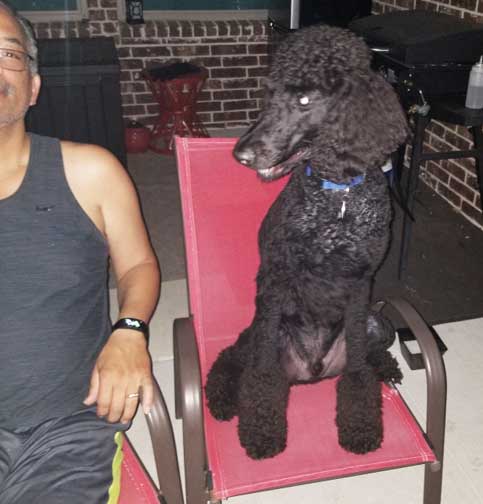 Belly rubs or play, play, play...all good ;o)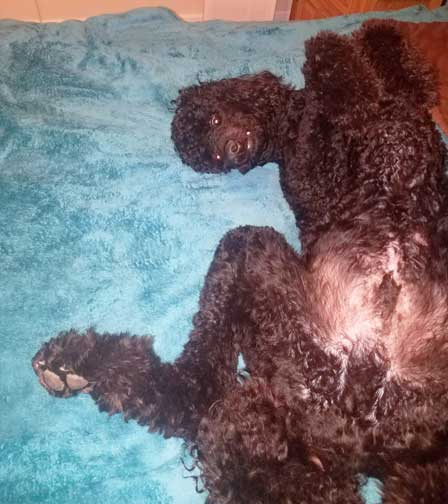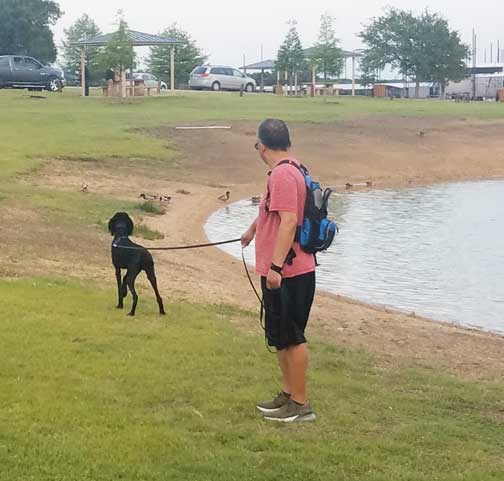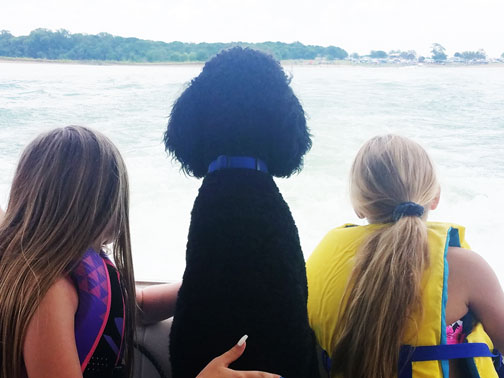 I'm growing, growing, growing in love with all i'm able to do with my family :o)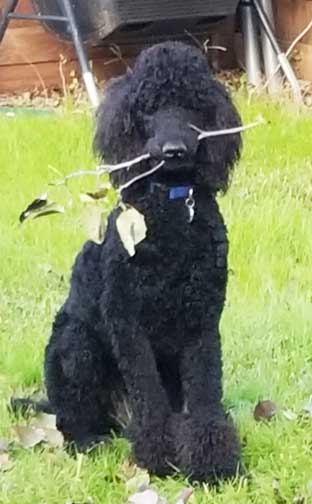 Does this mean Fall is coming?
*
Aaahhh, cooling off from the TX heat.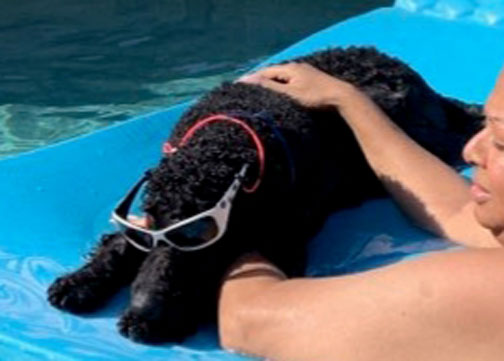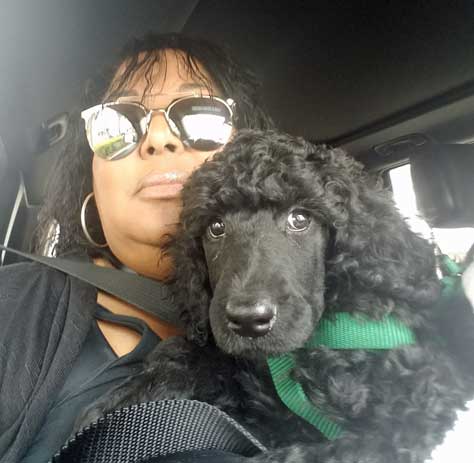 Yes, whether poodle or human y'all know what the bandanna signifies:  a successful trip to the groomers.  You must admit, I am handsome!! Observe my thick, luxurious coat, don't you want to run your hands over me?  I am all dressed up, let's go some place where I can be seen.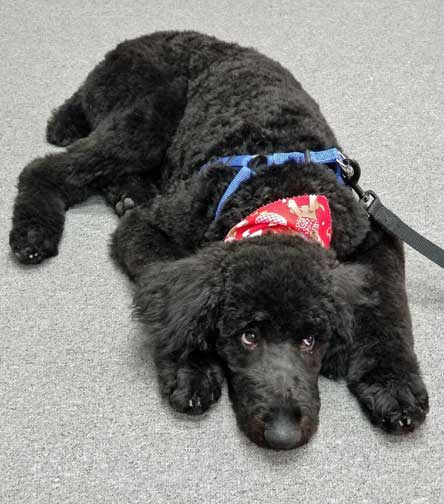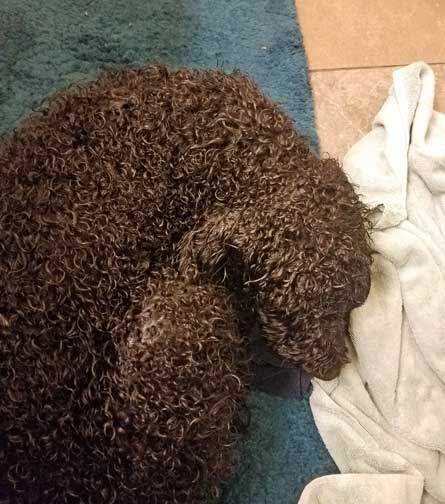 I am wet for a while....sure gives me a different color...  
*
Life is pretty darned good ;o) ooh, this was one of my New Year's resolutions, we both are well on our way to accomplishing our goals.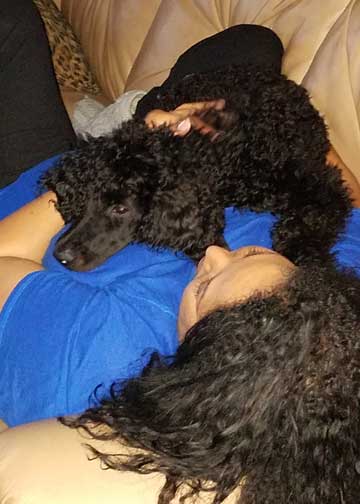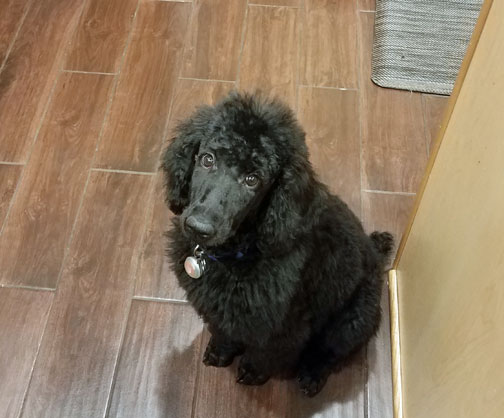 It is the day after New Years 2018.  I am listening and really interested in your resolutions....  Ok, enough of you, ;0)  Now, here are mine, #1: ...
*
I am most thankful for my wonderful family on this Thanksgiving Day 2017.  I believe I appear still youthful in the arms of my human.  As a Royal standard poodle I will be growing into quite the specimen of canine masculinity.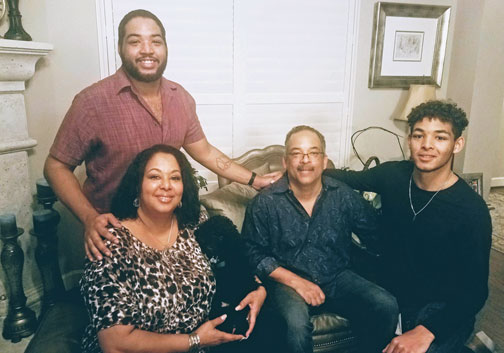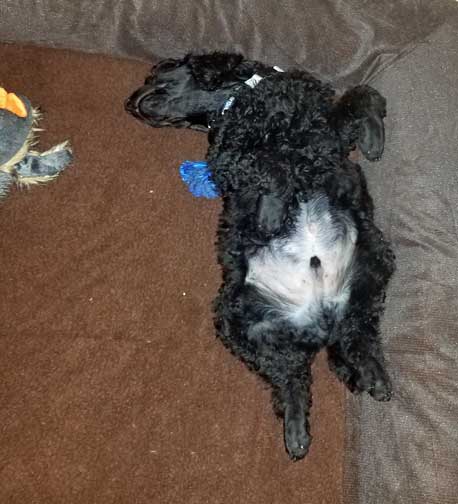 Simply relaxing.  Entitled, "4 Legs Up" (my 4 legs up pic), this is one of the four pictures with which I could earn my humans a great stainless steel mug.  
*
Hey, the sun is bright!  When is someone going to open this umbrella, geez, I have to do everything myself.  You know I can hear you thinking I look out of this world.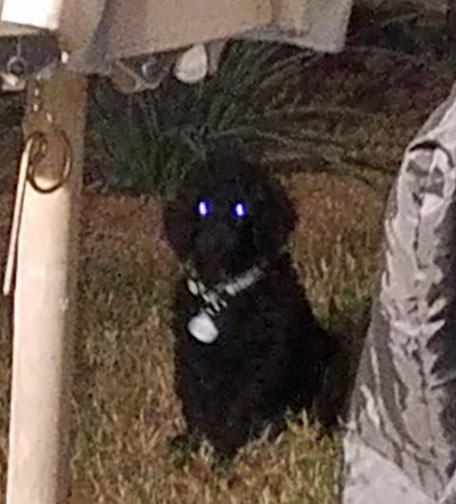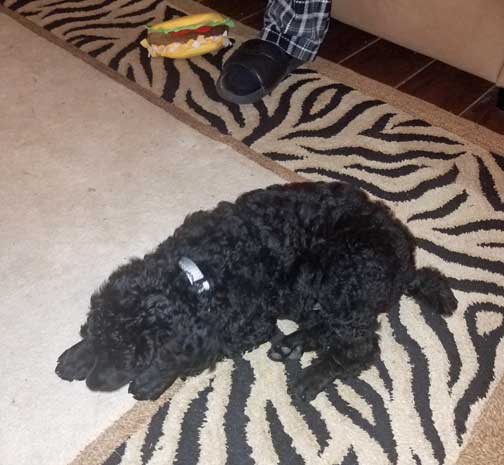 I really like the pattern on this carpet, it is very comfortable and exotic, just like me.
*
A human arm pillow and healthy teething chew bone, what else could you want?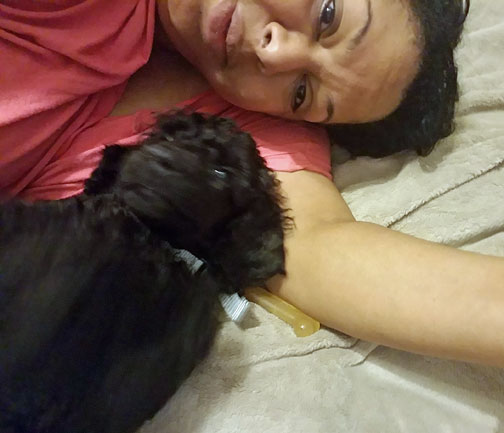 Large Black Standard Poodle