J x D Royal Standard Poodles 2016 Fall
SOLD  OUT
SOLD "Fern" - Female Brown - 7 wks old 9.8# > mc 4202...I'm going home to GF > WA...aren't I cute...I should grow to weigh 55-60 lbs :o)
*
Enjoy the new picture updates below...remember start at the bottom and work up as they grow up ;o)
Tracking Angel's Summer/Fall litter 2016 stats:
8/15/16 first bath, micro-chips inserted
8/8/16 Pyrantel deworming, toenails clipped
7/26/16 Pyrantel deworming, toenails clipped
7/14/16 Tails docked 1/3 from tip per AKC protocol, due claws removed
DOB 7/13/16
Brown Jasper x Red Daniel
Brown and BLack Standards - GORGEOUS Royals!
*
1. 1/12/16 PAID F "Cassandra" - Royal Black - CB > N. Salem, NY
2.   6/8/16 PAID M "Pepper" - Royal Black - MK > Washington DC
3.  7/12/16 PAID M - Royal Brown - CR > Laingsburg, MI
4. 7/23/16 PAID M - Royal Brown - RF > Phoenix, AZ
5. 7/26/16 down payment M "Chester" - Royal Black - ML > Bay Shore, NY
6. 8/1/16 PAID M "Eli" - Royal Black - LB > Lubbock, TX 
7. 7/30/16 PAID F - Royal Brown "Matilda" - AS > Malibu, CA
8. 9/6/16 PAID F Brown "Fern" - GF >  Stanwood, WA
... Next ...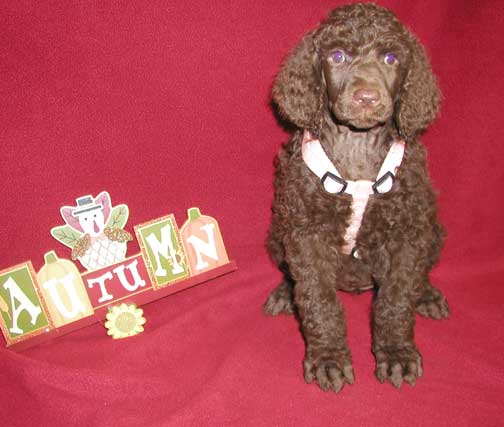 SOLD "Matilda" - Female Brown - 7 wks old 11.8# > mc 0174...going home to ... AS > Malibu, CA
*
SOLD "Casandra" - Female Black - 7 wks old 11.8# > mc 5632...going home to ... CB > N. Salem, NY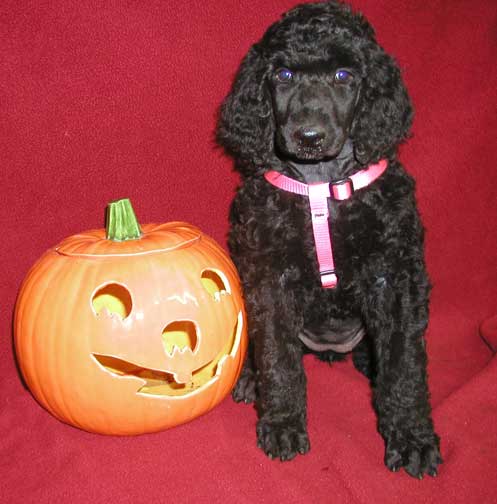 ---
SOLD "Chester" - Male Black - 7 wks old 11.4# > mc 3851...I'm going home to - ML > Bay Shore, NY
SOLD "Eli" - Male Black - 7 wks old 11.8# > mc 1209...I'm going home to - LB > Lubbock, TX 
*
SOLD "Pepper" - Male Black - 7 wks old 13.8# > mc 5188...I'm going home to - MK > Washington DC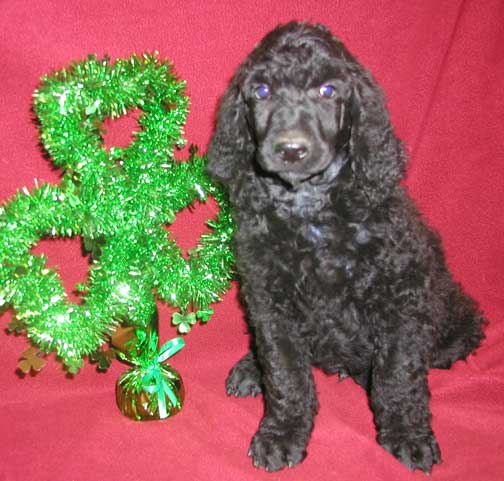 SOLD "Hoot" - Male Brown - 7 wks old 13.6# > mc 9404...I'm going home to - RF > Phoenix, AZ
*
SOLD "Lucky" - Male Brown - 7 wks old 13.2# > mc 3915...I'm going home to - CR > Laingsburg, MI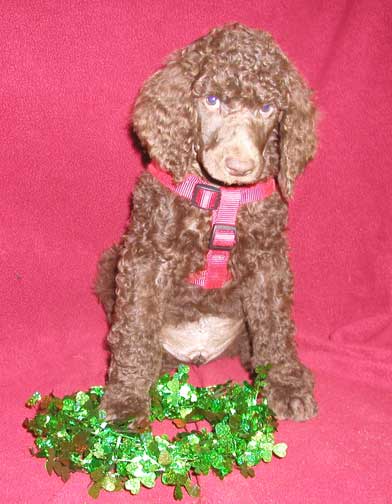 ---
We'll be coming home to you soon :o)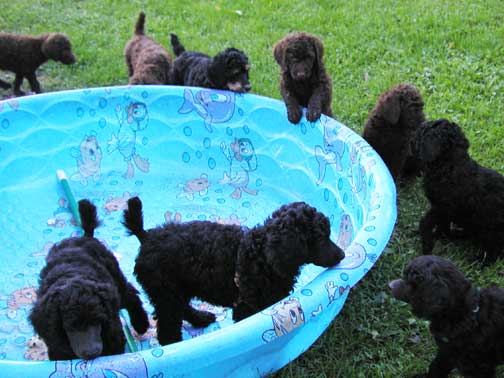 Woo Hoo - come on you - COME ON!!!!!
*
MORE to learn about...this looks fun to climb into...come on in you guys!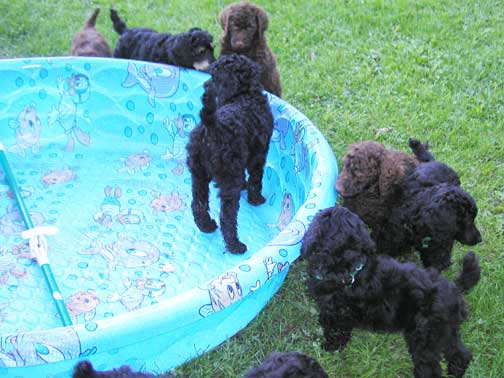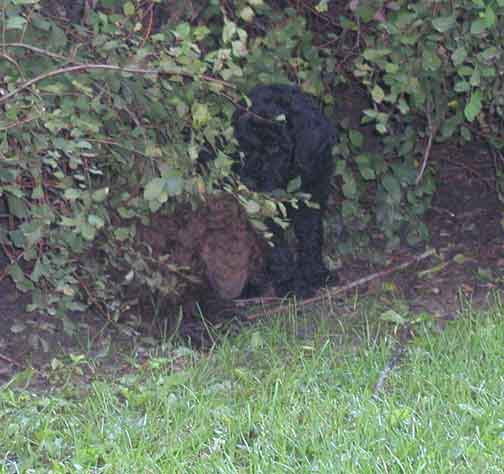 We love it...camouflage, Tes can't see us...can she?
*
Woo Hoo - bridal wreath bushes to play in and out of, here I come!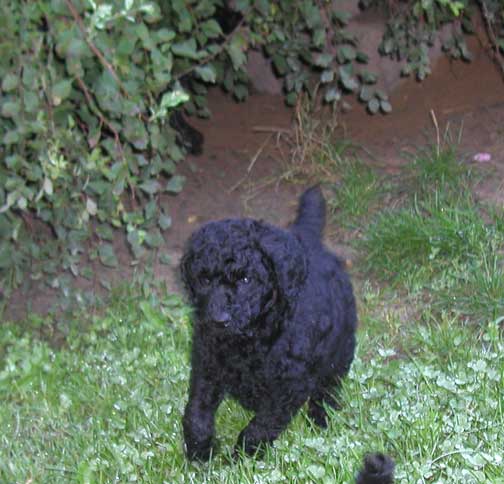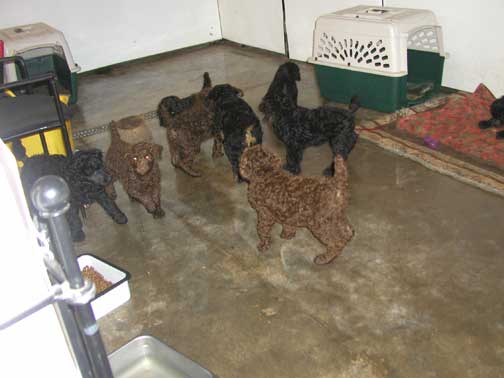 Crates are added to get smells for flying oh so soon, home to you :o)
*
Soooo interesting! What is it? Sure has some unique smells!?!?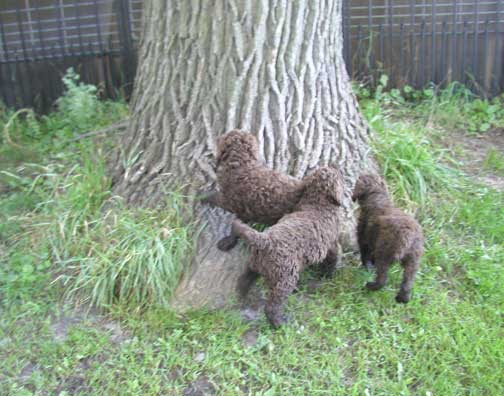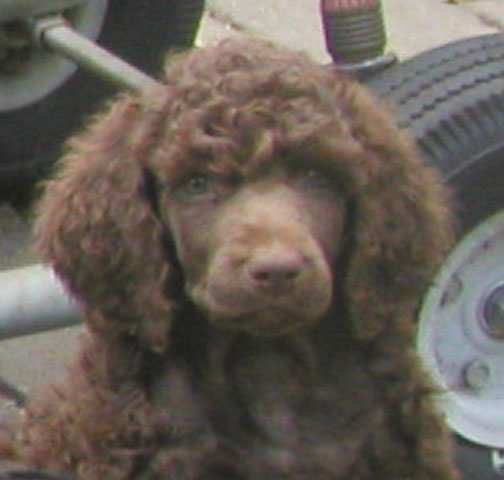 Here's lookin' at you...to hurry up and come and get us :o)))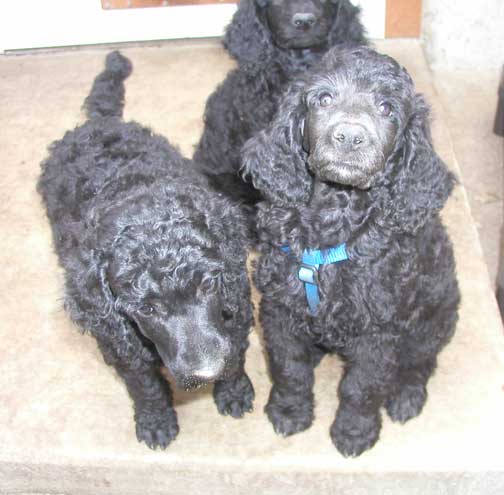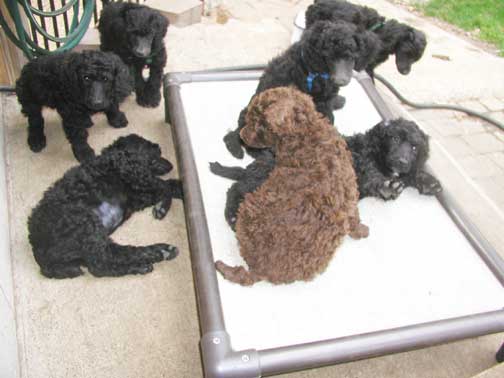 Pile on!!! Oh, Tes is giving us our first haircuts for the 7 wk picture updates :o) Lookin' goooood ;o)
*
Kuranda beds are great for outside sleeping and getting off the ground.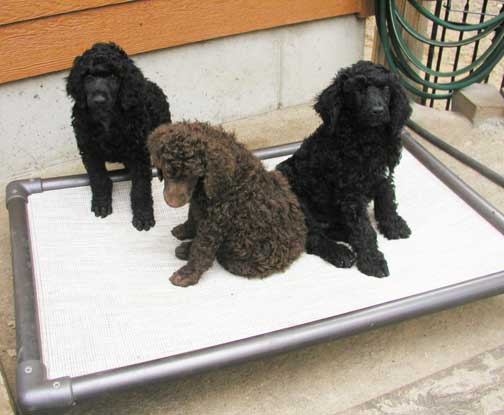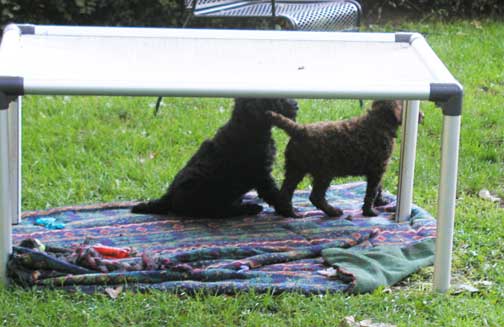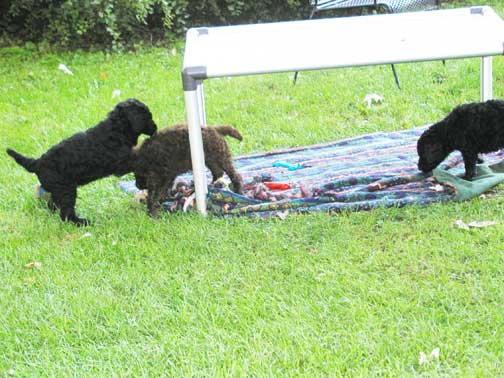 When Jasper wants to get away, she jumps on top of the double deck Kuranda bed...we like to play and lay underneath it with all the new space and smells :o) ....HEY - WHAT's out there?!?!?
*
Lots of big knuckle beef bones to chew on...good marrow, good sinew, all healthy good stuff for growing puppies :o)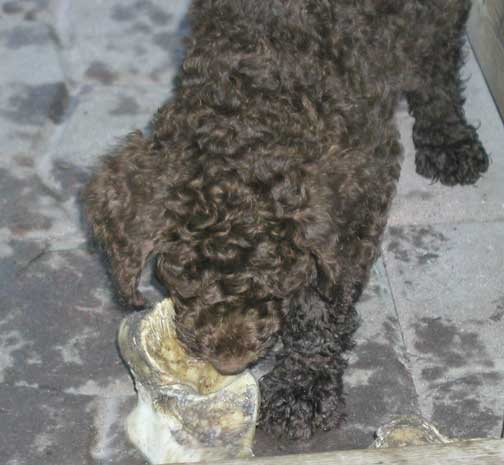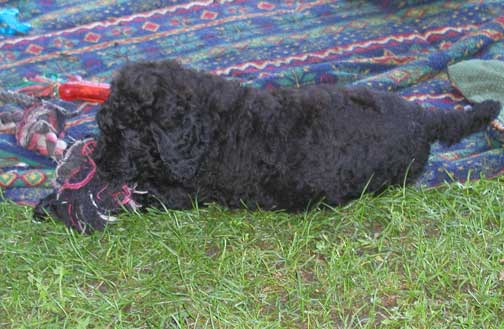 Now that Angel and Niki's pups have flown out, Tes has moved us to the big puppy park to learn of lots of smells and use our instincts to become curious...lots of toys to play with here...
*
We're learning to drink lots of water provided...but some times we like to take a dunk in the stainless steel container.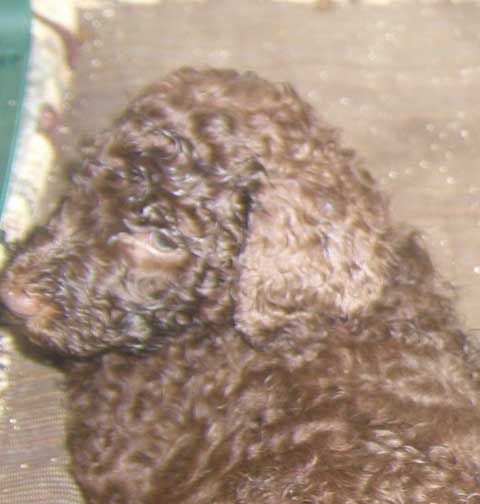 a...and with potty outside Tes does a lot of this...TIP; she buys metal dust pans, she also purchases the large metal X scissor style scoopers, takes the screw out that holds them together and uses each side for sliding scoops into the pan...
....
So WE ARE learning to go "Potty Ooutside"!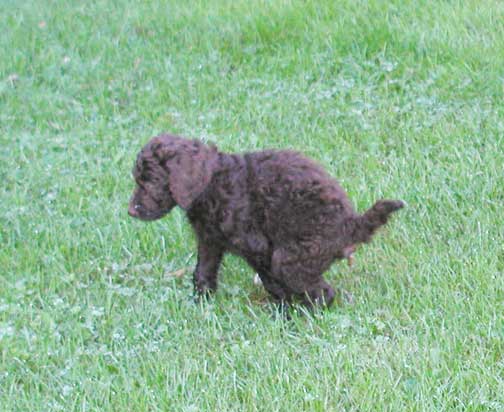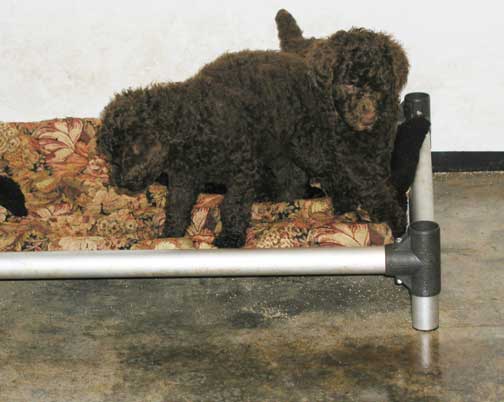 She has opened the door for us to now be with the 2 wk older pups that are waiting for new owners yet...we get to have fun with them :o)
*
What's this...a ladder to go outside, something new to learn :o)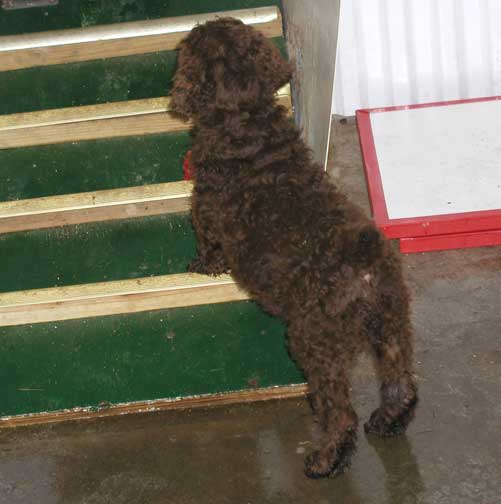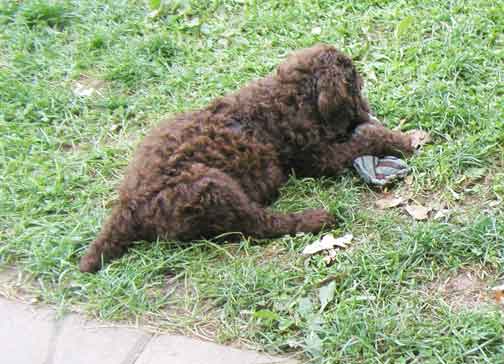 Tes has taught Dani how to make the squeaky toys, we have lots to play with now :o)
*
Can I watch with you?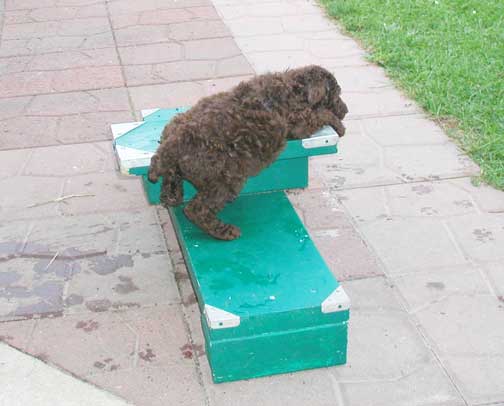 Hmmm, Tes is showing us the world...hmmm, I think I'll climb up here and watch it...
We're going on 6 and 7 wks old in the upcoming pics for you :o)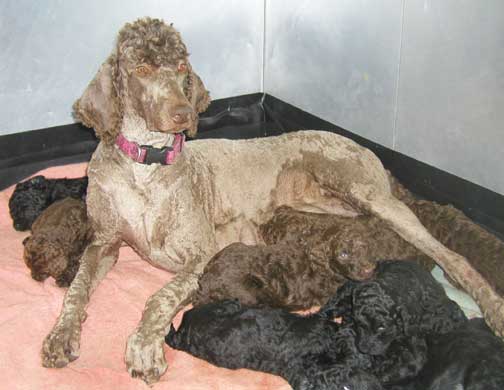 Watching you...come and get us ;o)
*
Isn't this oh so pretty pretty? We'll take care of these hosta before we graduate to the Youth Park :o)
Mmmm, good water, lets step in and check it out to play in :o)))
*
a...and we've got each other to play on...I mean with ;o)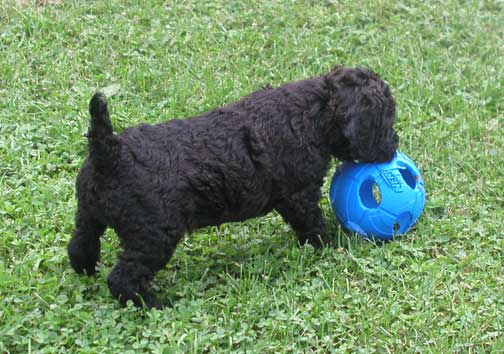 a...and the ball :o))
*
Oh LOOK, the stepper is now out here for us to play on!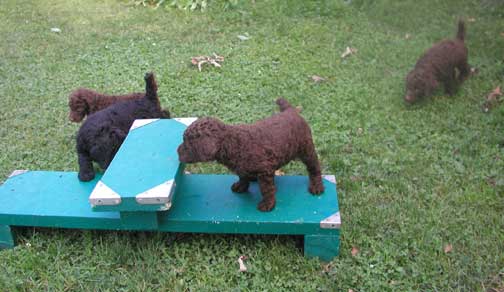 Tes is teaching us to Potty Outside...smell, smell...smell smell, where should we go?
*
Mmmmm, this works too ;o)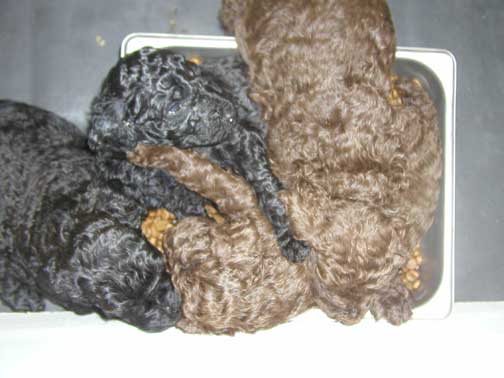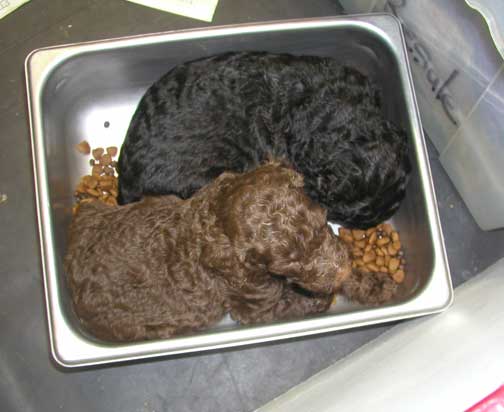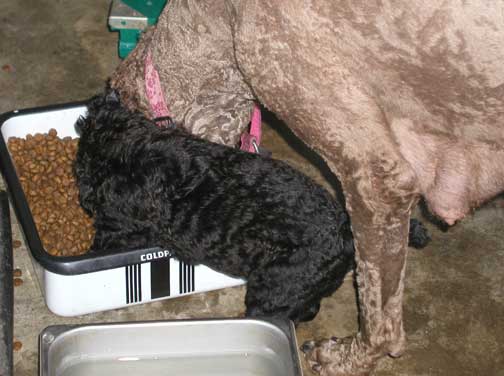 We're eating what momma eats, dry dog food, it helps us break our baby teeth through :o)
*
I know hurry up and wait with some zzz's... sure feels good!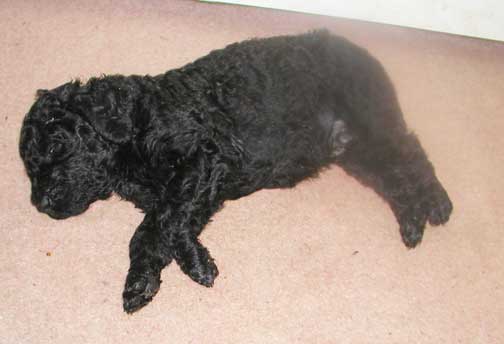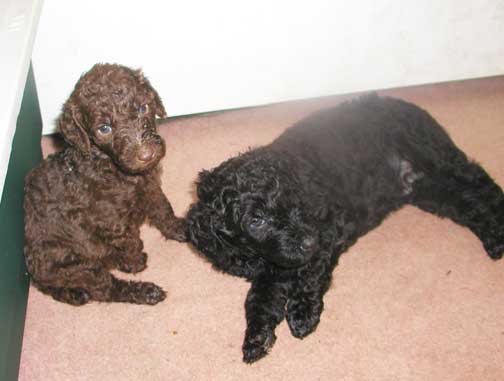 Hi there! Are you going to bring us home soon?
*
Woo Hoo!!! That shoe string is going to be mighty interesting new toy...I've got my eye on it!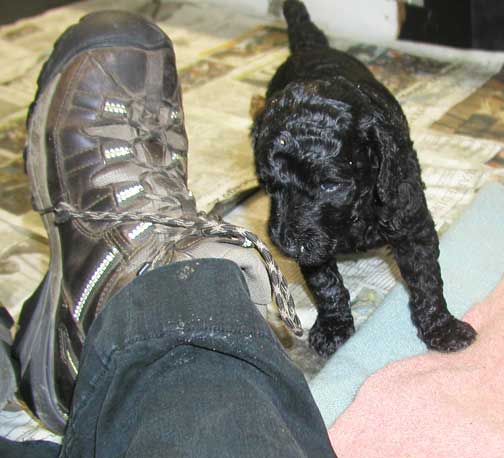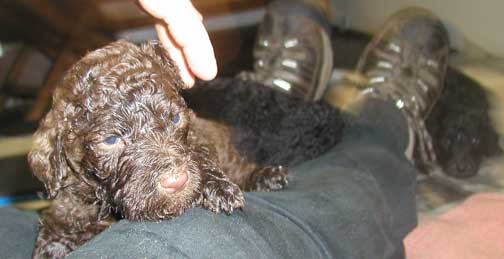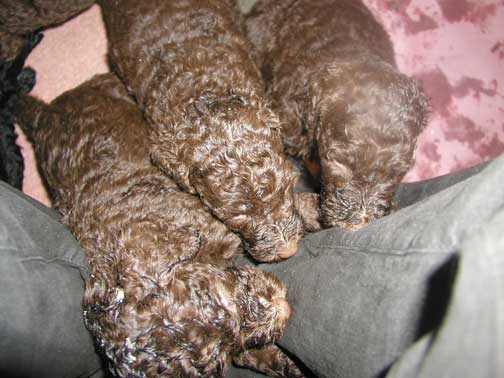 Our noses are in high gear, our eyes are opened and we're checking as much as we can out...and now our ears are opened to listen to Tes as she comes in to sit and start us socializing...just after a meal we're going to get her pretty sticky ;o) Come down here Tes, come down here!
*
Crates are added to start getting smells for our flight travels at 8wks of age...and Tes has moved us out to the family room for a LOT more space as we then learn to go potty outside :o)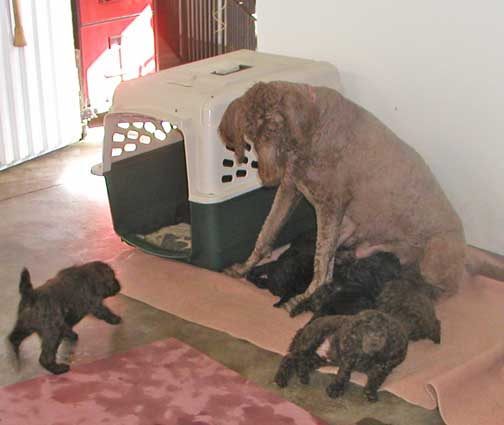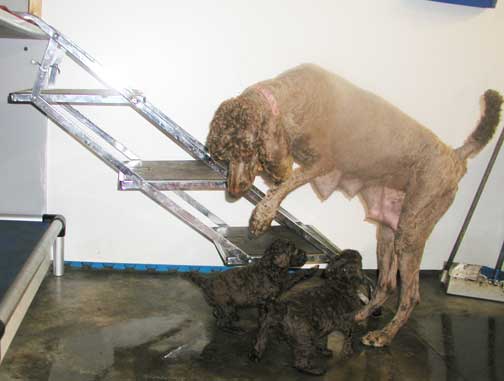 And, to get away from us she climbs up onto the deck...HEY we'll get you!
*
Toys are added, wool blankets keep us warm when momma doesn't want to snuggle...as that becomes less and less :o(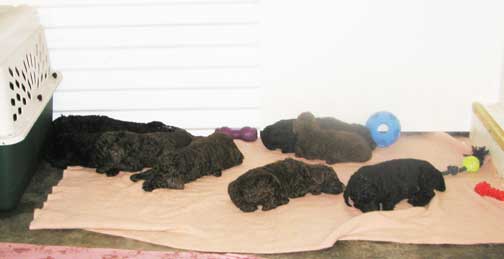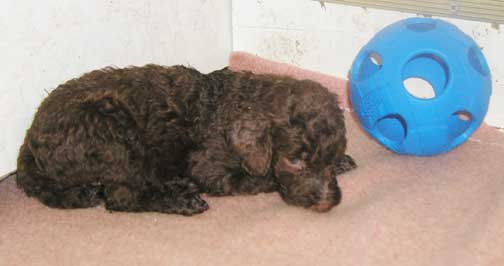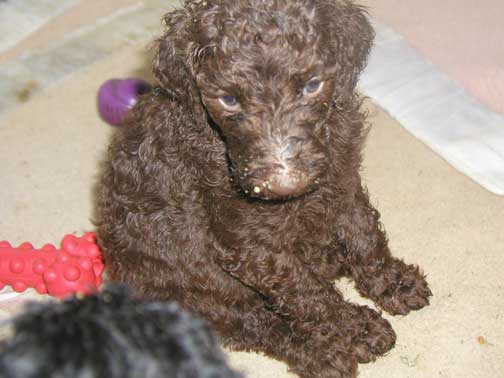 Tastes mighty good to me!
*
...this is our circle of life, now learning to eat slurry. It's a blend of baby rice cereal, buttermilk with Nuvet Plus powder supplement and Healthy Bones as they gear into accelerated growth to gain from up to 60-90+ lbs by one year of age. Within the week a canned dog food mousse is introduced, then canned dog food, then wetted dry dog food :o)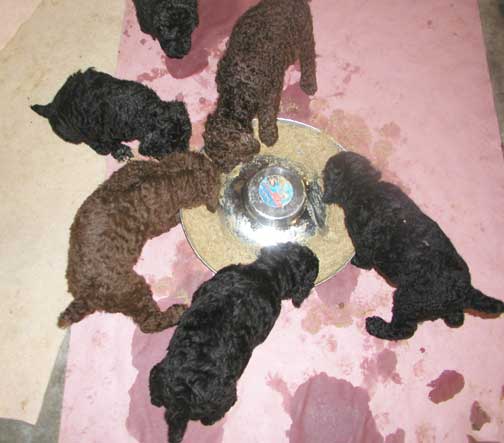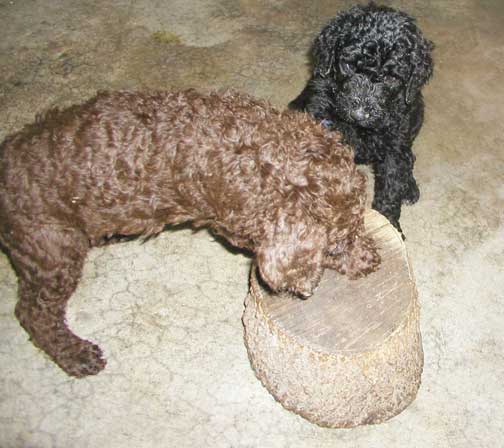 YES! :o))))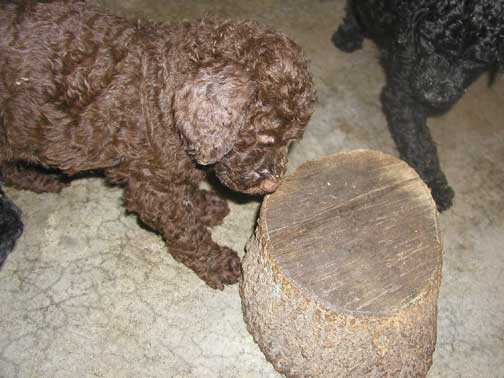 We're now going on 4 wks old and then into 5 wks old. Tes has moved us out of the nursery into the family room (heated garage) where we have even more to experience in climbing, playing, smelling and SPACE to be inquisitive :o) Can we climb on this? 
*
zzzzing is oh so good for us, love your warm leg momma Jasper :o)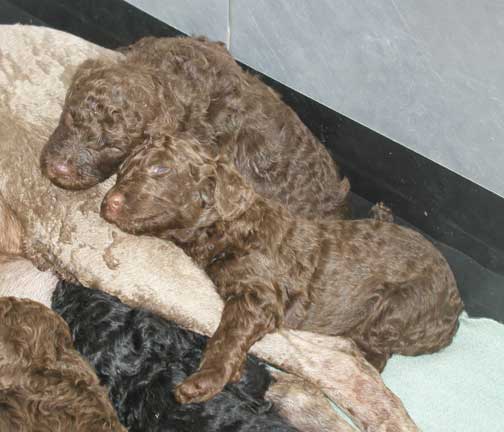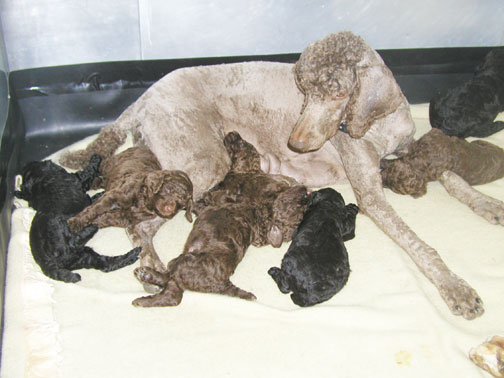 Our noses are working...getting ready to smell that slurry food to come our way now that we turn 3 wks old, our eyes are opening (they'll be blue for several months as they develop), and into 3 wks old our ears start to open to hear more and more...like our brothers and sisters calling for us to play ;o))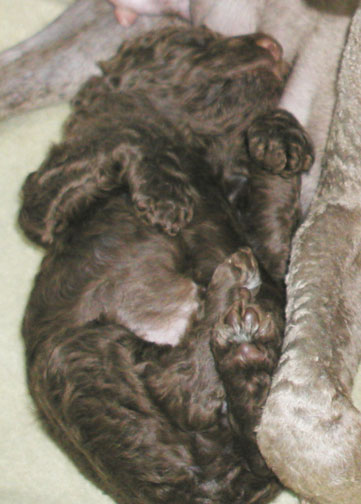 These we can call our twisted dreams ;o))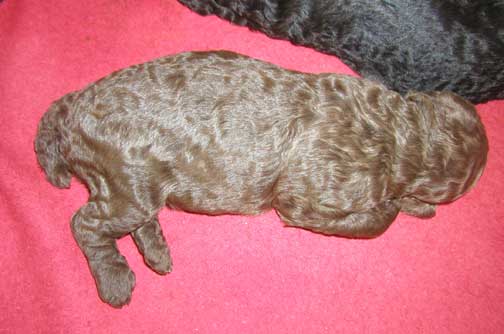 Momma wasn't wanting to be around us much with all her warm summer coat so Tes shaved her down with a new look, ahhhhh, now she's with us again keeping us happy happy :o)))
*
a...and then it's time for some more zzz's ;o)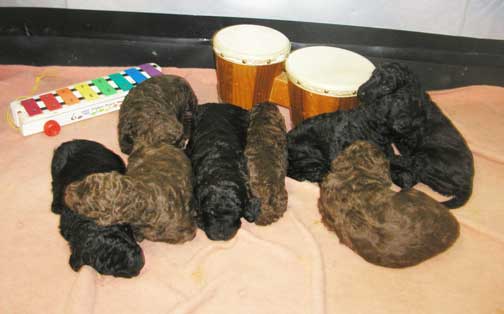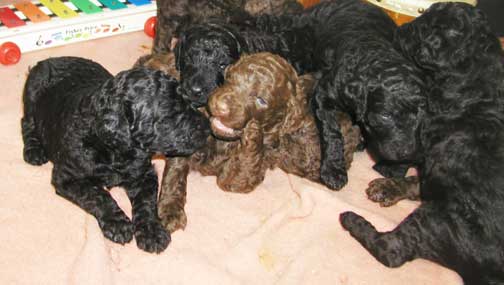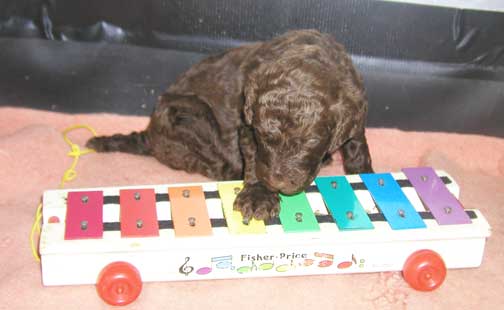 Here you'll see our eyes squeaking open :o) AND, it's time for Tes to climb in with us and start to socialize us...getting us use to new smells, sounds are starting to develop so she turns on the dvd movies while she works with the older spoos around us, introducing new smells and all that of life :o) And with our eyes open, we start making LOTS of noise to get mommies attention, or Tes's ;o))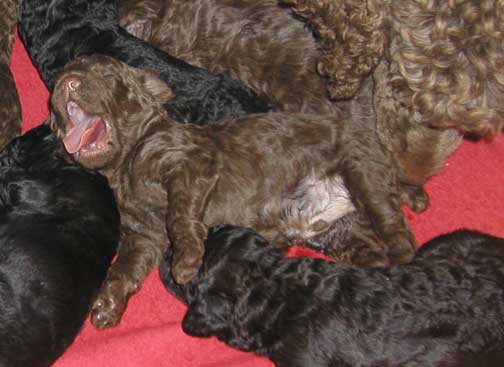 a...and a good yawn always feels good for me getting you to see me and take a picture ;o)
*
LOOK! I see you  now as our eyes start opening around 2 wks old!!!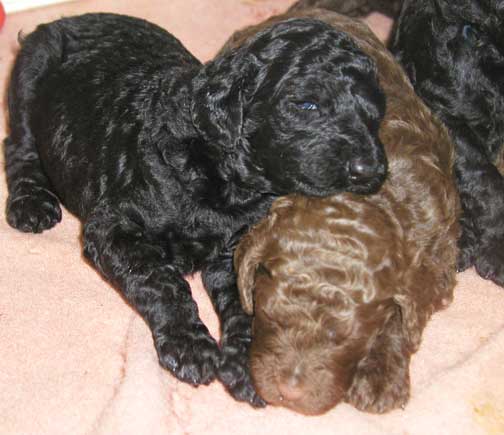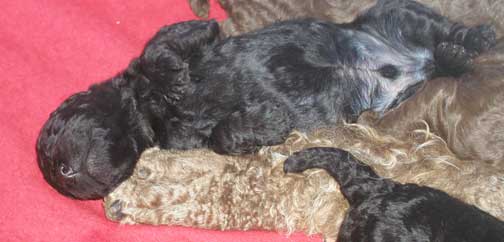 a...and of course more zzzzz's....
*
Momma has SOOOooo much milk, we do phenomenal in growth ;o)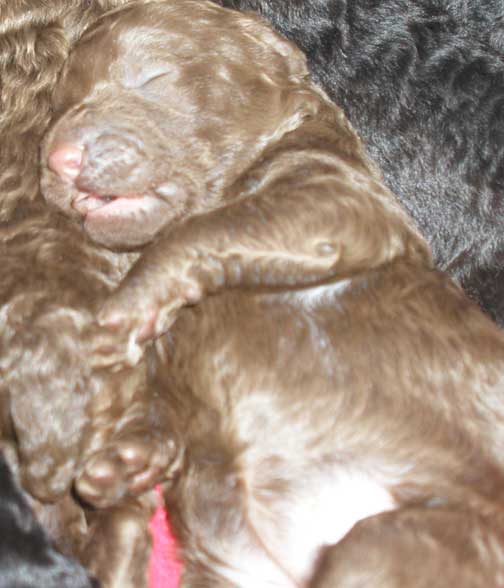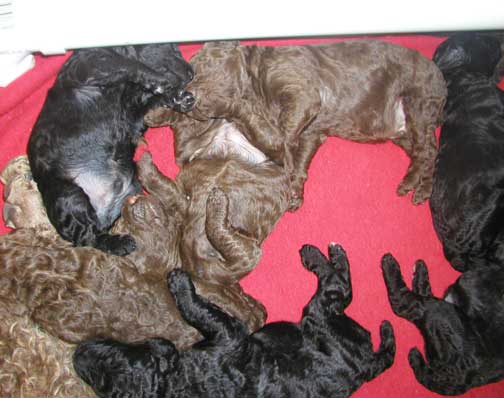 We're black males growing to be Royals! My brothers and sisters are as big as us, and going to be great Royals!!
*
Tes has moved us into the nursery, from out of her 80 degree bedroom, slowly dropping the temps as we begin to create our own. Adding space as we learn to instinctively move around, eyes soon to open during our 2 wks of growing. Momma's doing great! See the size difference already?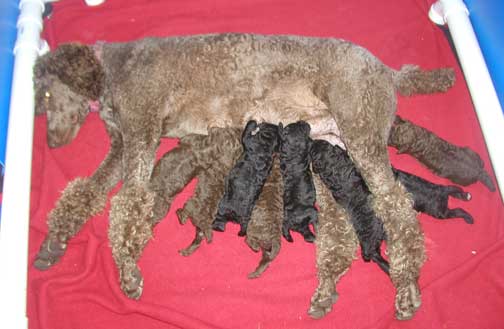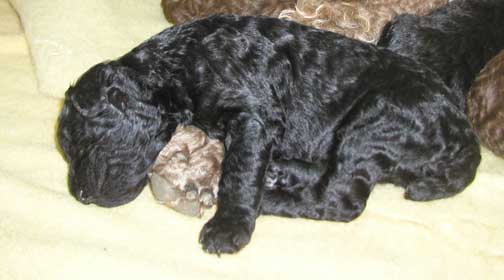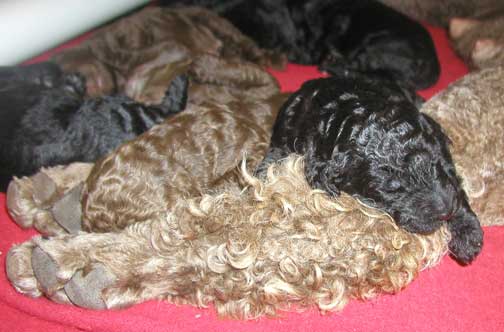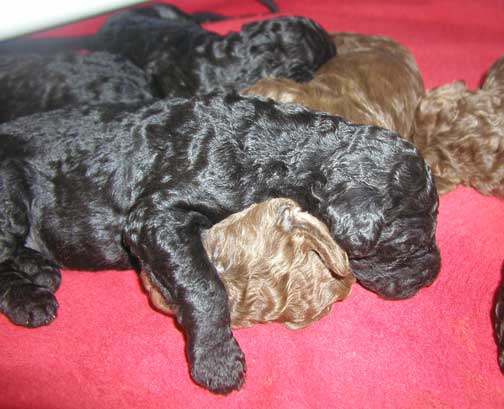 ...and of course, other puppies work too!!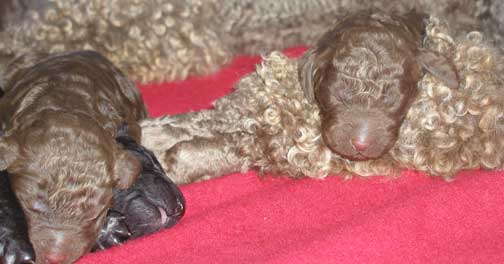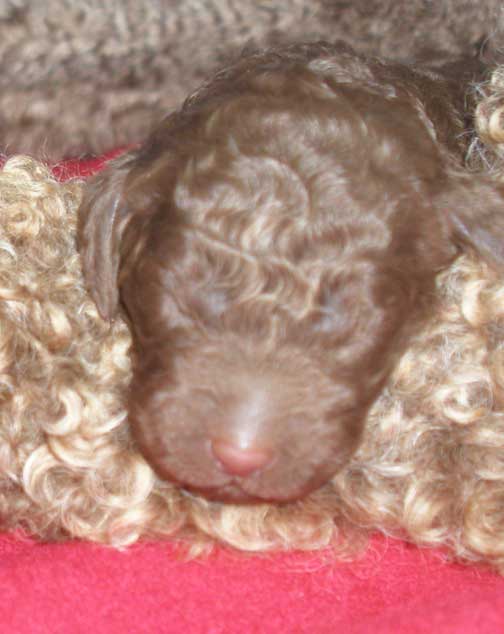 We're now going on 2 and 3 wks old in the above pictures...doing a lot of zzzz's as puppies do ;o) Then is nummy nummy time with Momma's tummy :o))) ...and of course momma's leg is GREAT!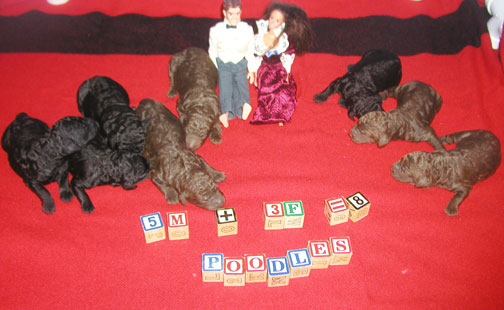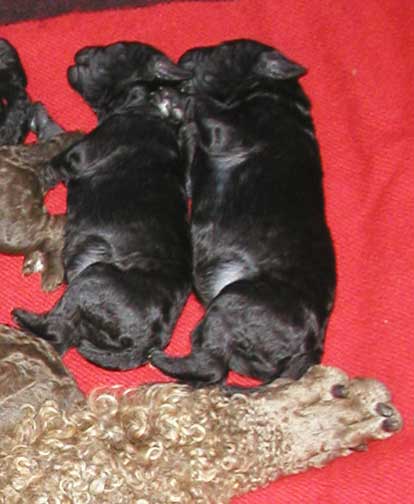 You can see we're looking gooood ;o) Smell is the first sense we have so we can find mommy's teets to nurse from...Big tummies getting filled with goood milk :o))) zzzz afterwards...and a snuggle always works for warmth...
*
LOOK! We're starting to scoot around as we get strength under our weight. This is why Tes sleeps little some nights...we climb up and fall behind momma crying to get out!!! HELP - WAKE UP TES!!!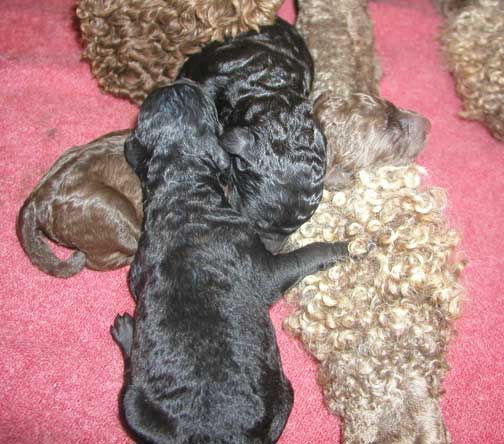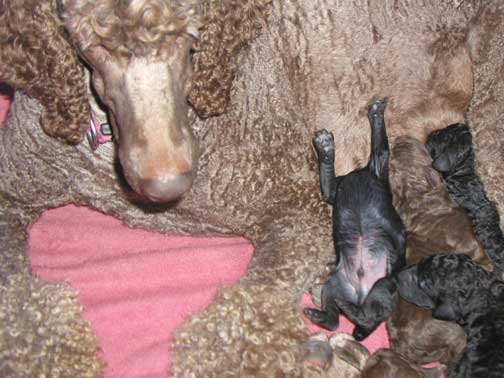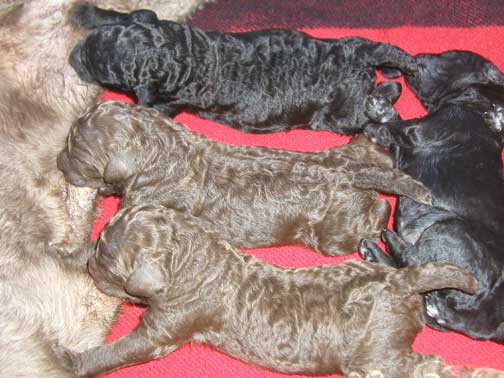 MMMMmmmm, what we do best as we grow...NUMMY...Zzzz! ;o) The wool blankets gives our toenails something to grip and allows us to push into nursing :o)
Our tails are docked and due claws done now. Tes waits until we're doing well with some ounces gained...usually 2-3 days old they get done. Our bones start to get harder each hour and day that goes by...when done early there is VERY little pain initially...each day that goes by, Tes can tell with the different litters at different days as we cry more at 3 days then those at 2 days...1 day is done if of good weight and it's just the way it has to be to get into a placement at the vet's.
*
Mommy Jasper is doing well, taking care of us so lovingly. Tes uses colorful wool blankets to absorb moisture over the coming weeks. It wicks moisture away, yet keeps us warm...and a colorful viewing hopefully for you ;o)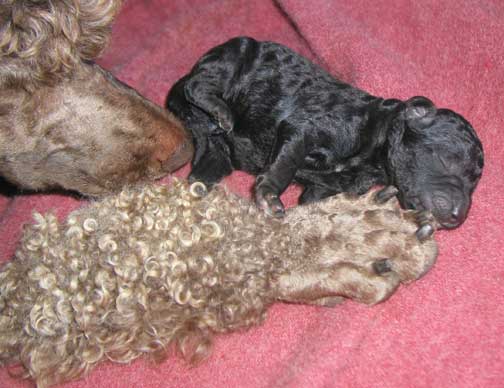 Mommy Jasper, aren't you loving :o)) Licking us all the time to go to the bathroom as we can't do it on our own for awhile. Licking stimulates us to go until we get old enough to control ourselves. UMPHH!
*
A 4 legs up picture :0)  Look at how cute we are so little...sorry you have to miss out on this part, yet we hope the pictures help you enjoy us ;o)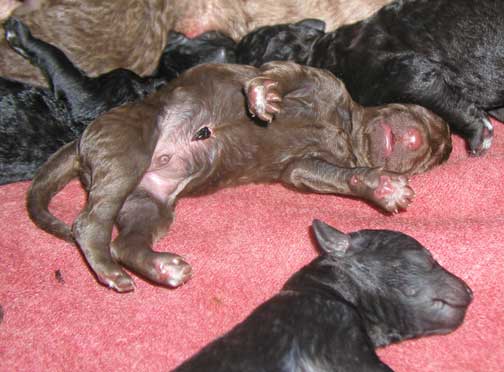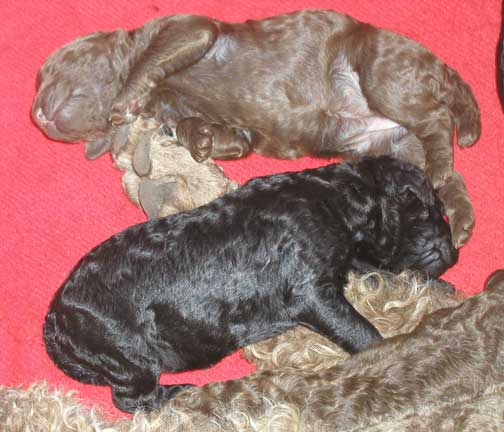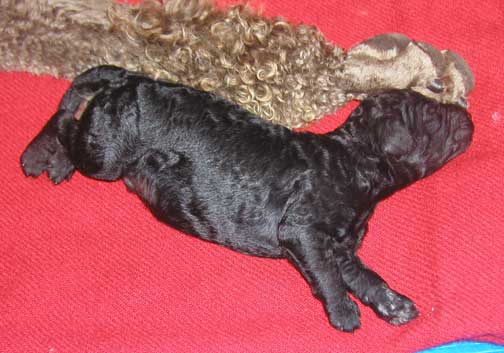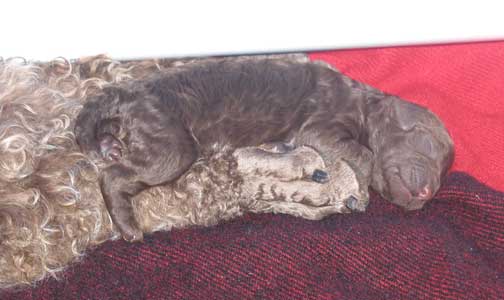 It's an arm thing...we all like to crawl up on the arms for snuggling.
*
At 2 days old I'm still curling in the fetal position staying warm in the temperature controlled room 78-80 degrees and heating pad underneath to keep me comfortable. We are not able to regulate our body temperature yet. The humidity must be kept around 55-60 percent so our skin doesn't dry out, as that isn't developed either.
I fit snuggly in the palm of Tes's hand :0)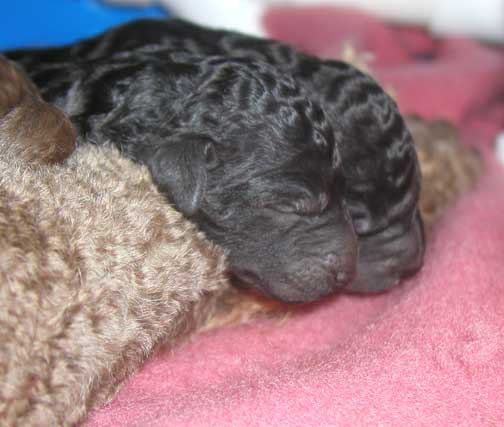 Above, puppies are 1 day old. Jasper is tired yet loving her pups. We all 8 came from her tummy just yesterday!!! We're excited to come home to you :o) Ahhh, yes, snuggle, cuddle, look at us little tubbies at just a day old...
*
Jasper had 8 puppies! Woo Hoo!!! Born 7/12/16 Below they are JUST arriving where I took their first picture to send off to you :o)