Hunting Standard Poodles Fergy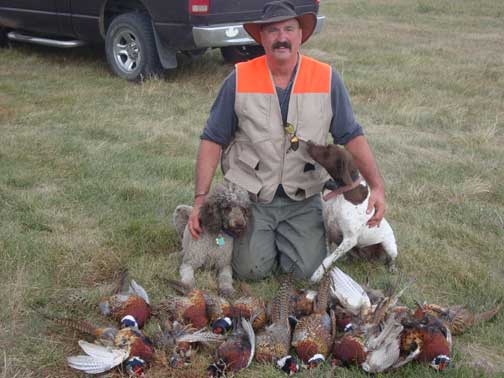 Last updated 1/8/17 Hunting Standard Poodles Fergy can show other dogs how to do it! She's now 3 yrs old, born in 2009. Fergy lives in Redfield, ND with LT where the birds can REALLY be found...and they know how to train us well!!! 
Owner shares you can give him a call if you have ANY questions on using your Standard Poodle for hunting :o) Contact Tes to reach out to LT if desired.
Tracking Fergy stats:
2020 11 yrs old
2016 7 yrs old
4 yrs old 75 lbs...and love that hunting ;0)
3 yrs old weighing in at 73 lbs
Enjoys hunting, boating and car rides :0)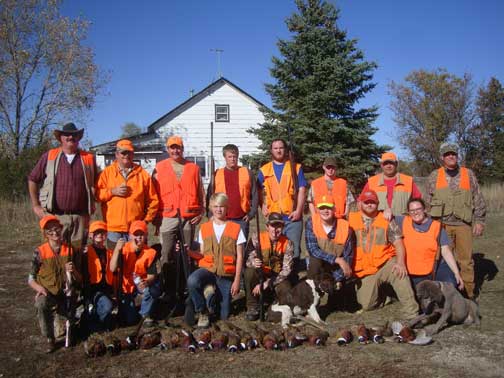 Doing what I do best....Hey this one moved! :0)
*
Come on Dad it's time to go hunting, Woo Hoo!
BFF's forever...man and canine friend :o)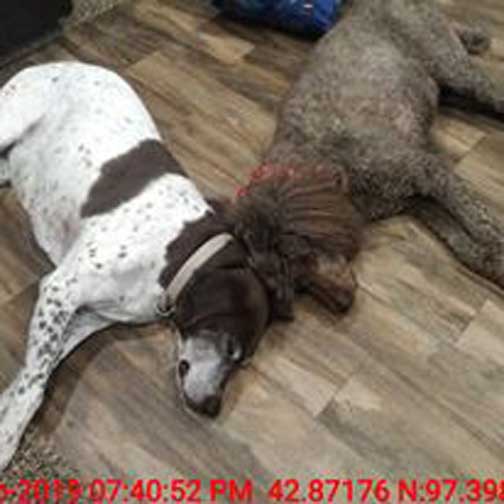 Enjoying life's travels...and resting where I want while doing so :o)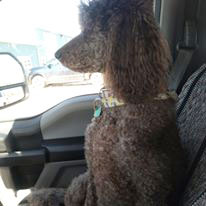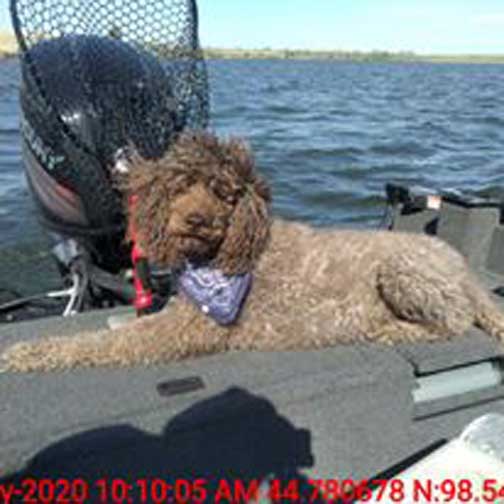 I've turned 10 years old and I think I reign, at least I feel like I do ;o)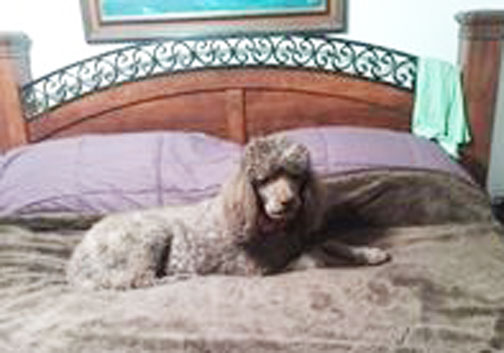 Taking a change of pace with a boat ride...any ducks I can quack up?? :o)
*
"I may be a hunting spoo but I can also be a fancy hunting spoo!" :0)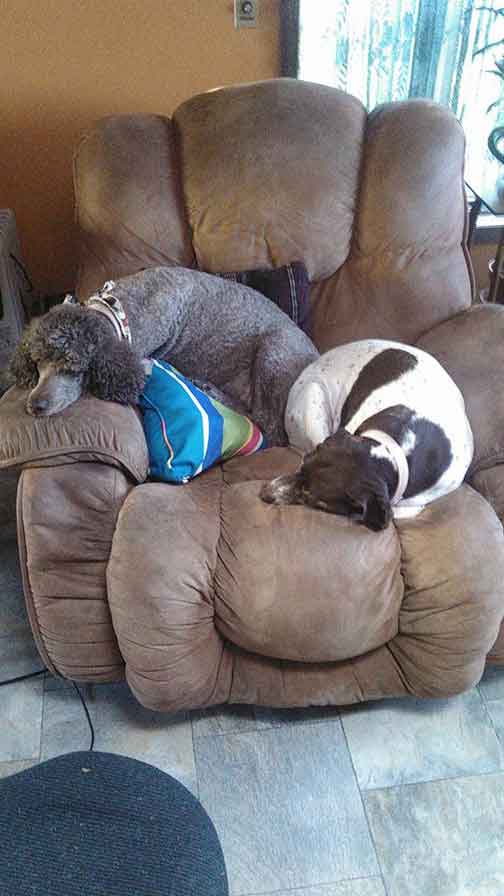 "This is OUR chair." :0)
*
"Nap time."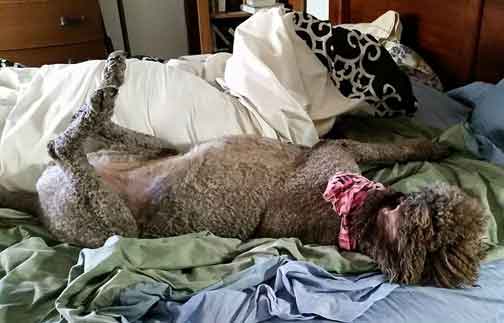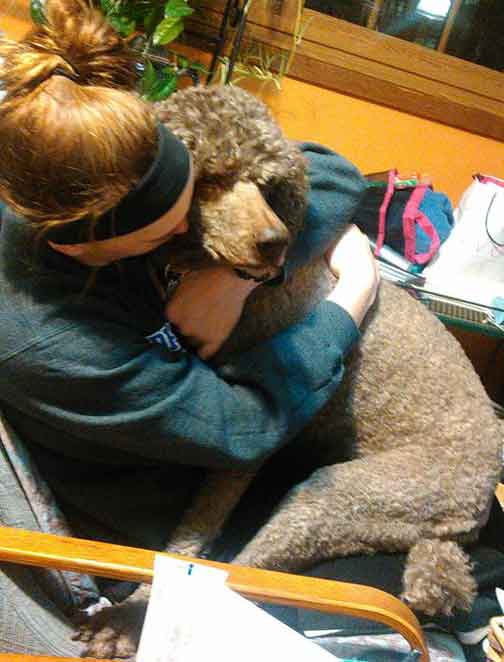 "I love to give hugs and cuddle." :0)
*
"Look we can be lap dogs too!"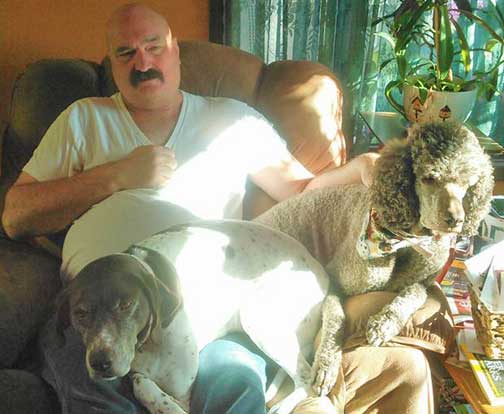 "I am a hunting spoo!"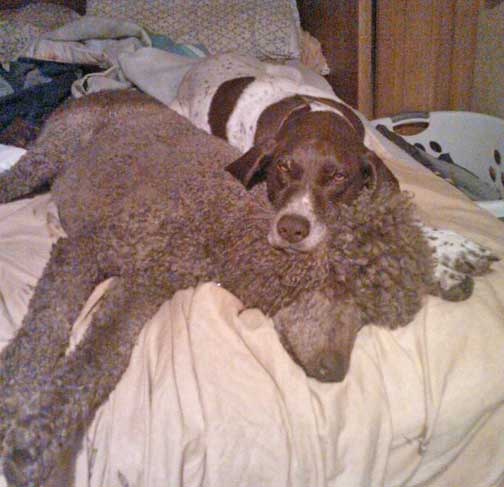 "After a busy day of hunting we like to take a nap"
*
"Happy Happy Happy!"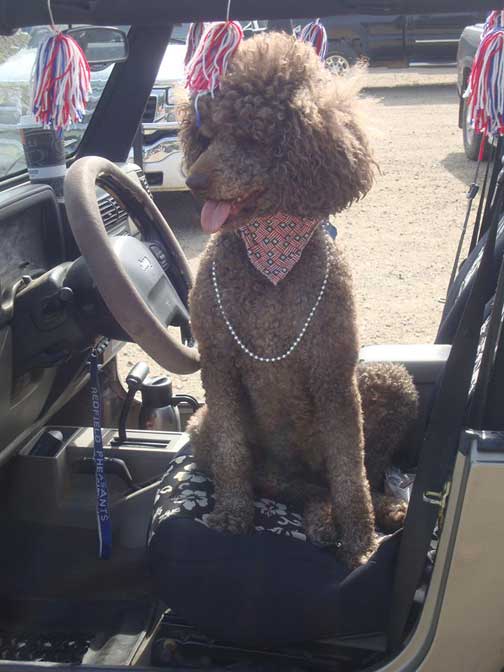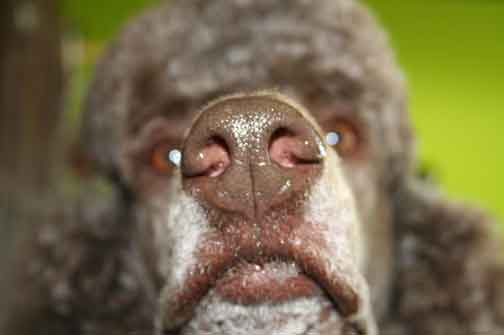 We will call this the "Nose Shot" :0)
*
"Is it time to go hunting yet?"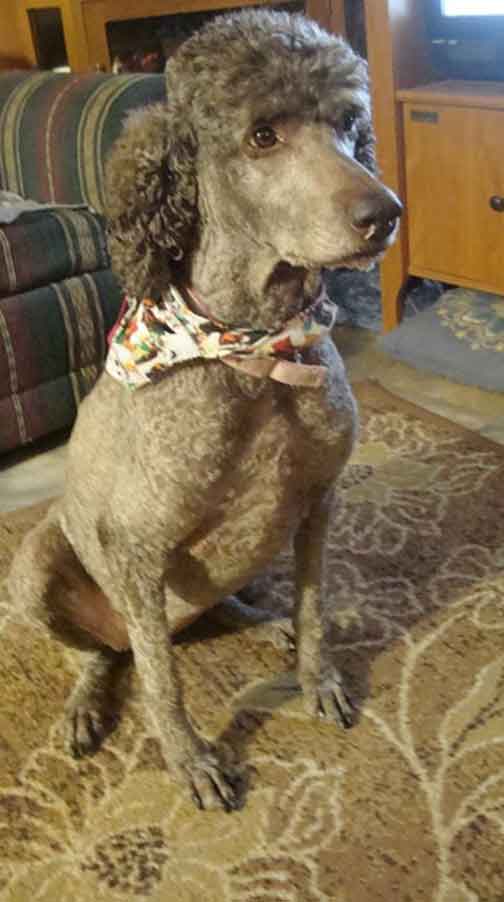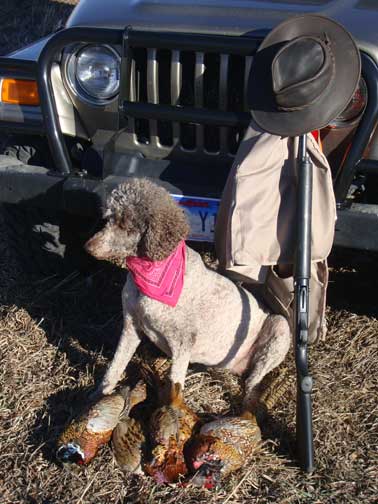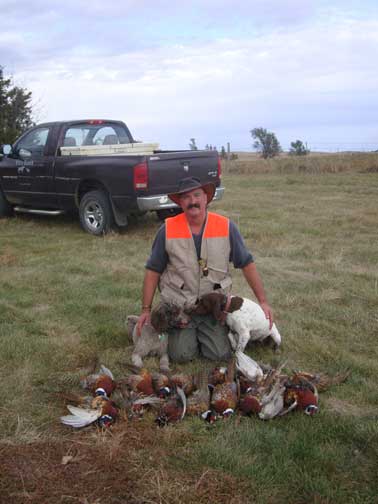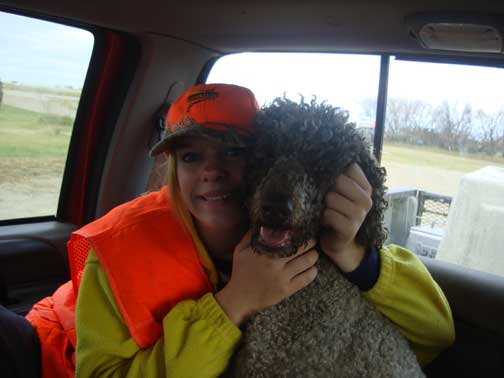 We LOVE this hunting girl - she just keeps on giving :0)))
This is the Enjoy Riding part - Enjoy the Rides to go hunting!!!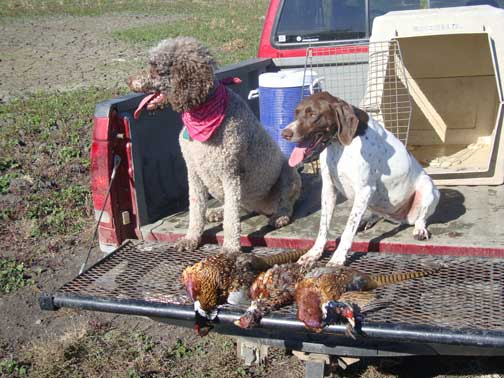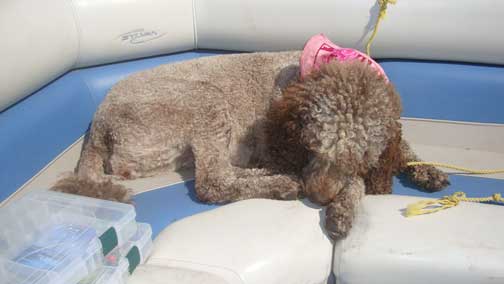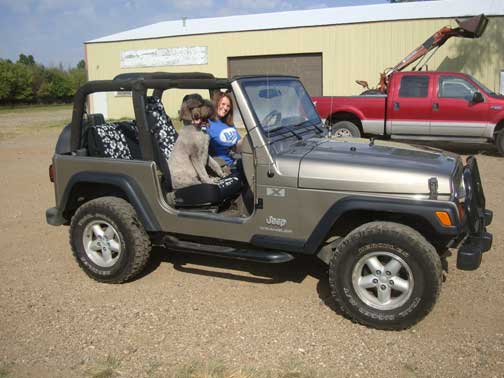 Love these rides :0)))
*
The next best thing from hunting and riding is....zzzzzzzz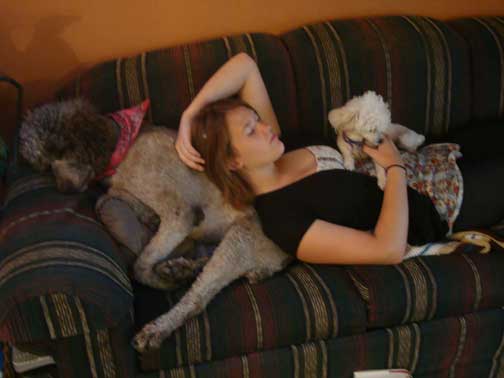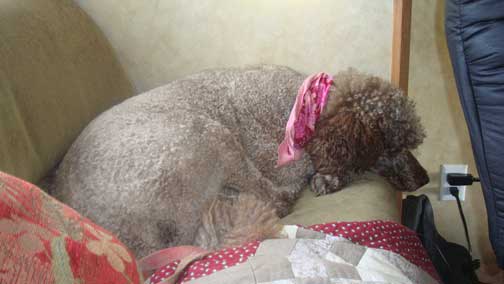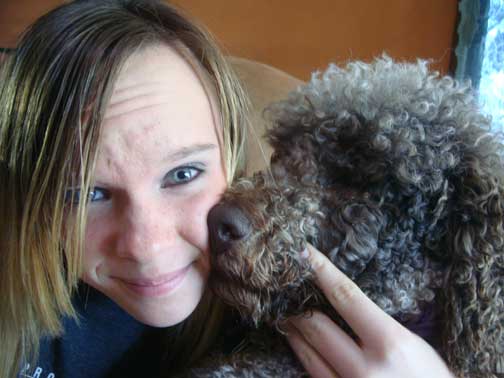 and loving...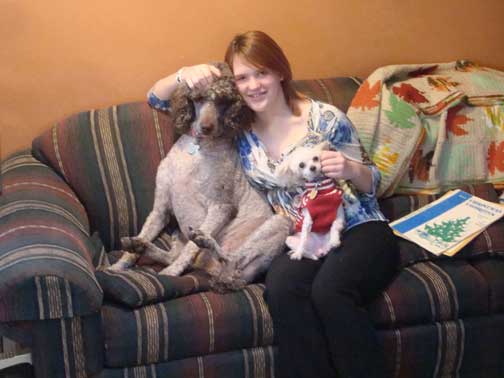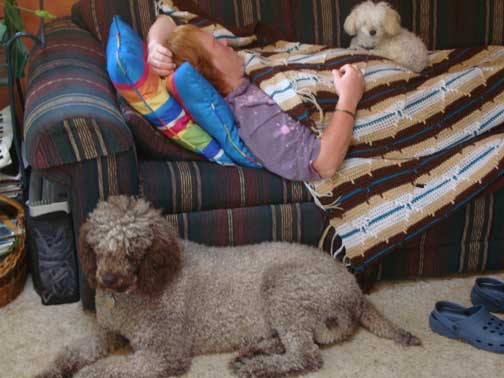 and remember zzzzz....with friends zzzz....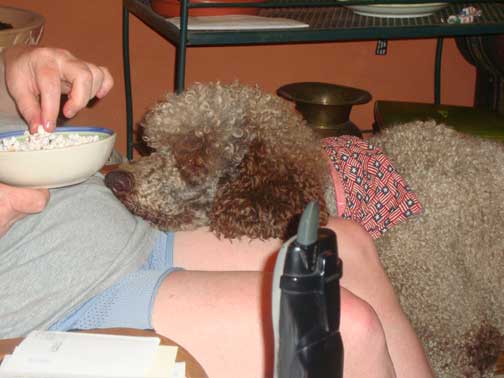 and then there's treats...
*
and "Read to Me" :0)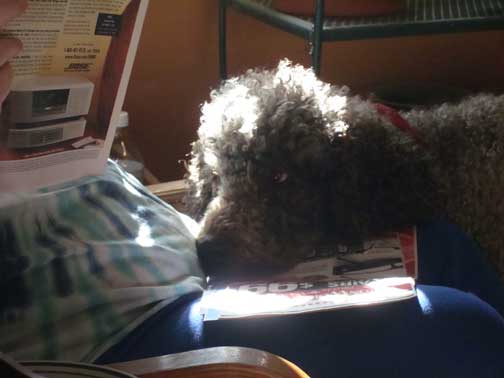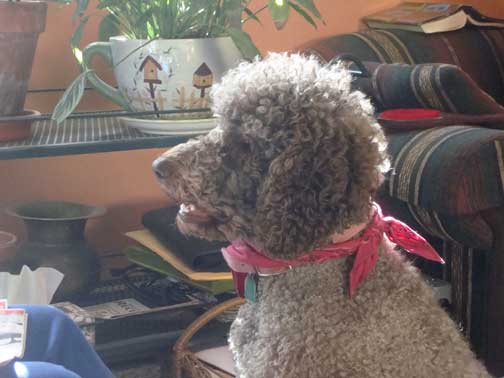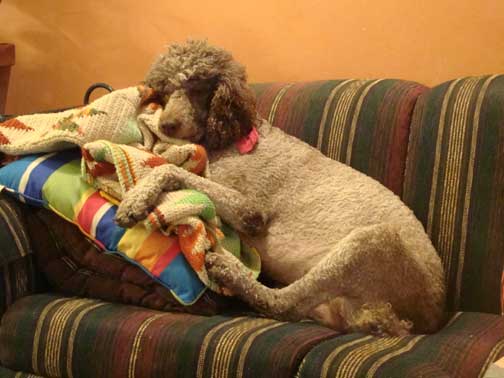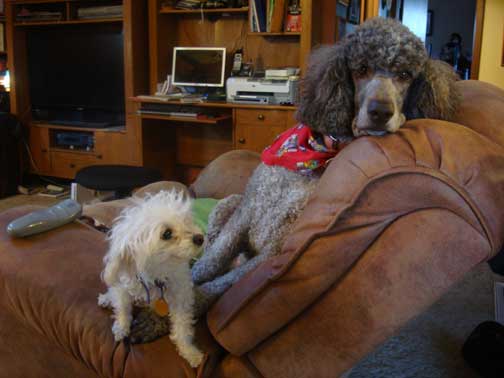 ...here's looking at ya with a new haircut ;0)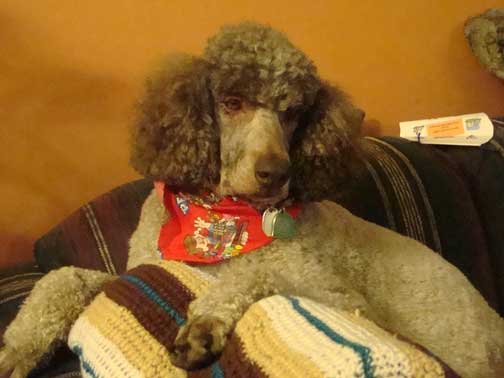 Here's a before and after...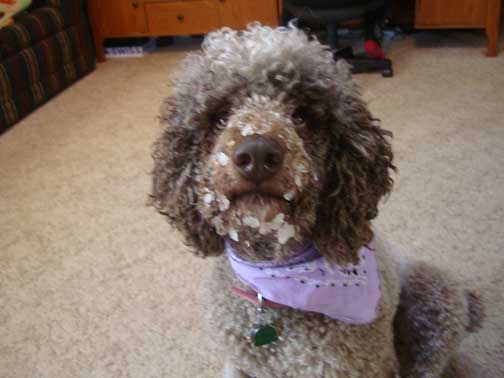 Here's why a haircut - clinging popsicles ;0)
*
Zzznoozing again keeps life interesting zzzz...time to wake up???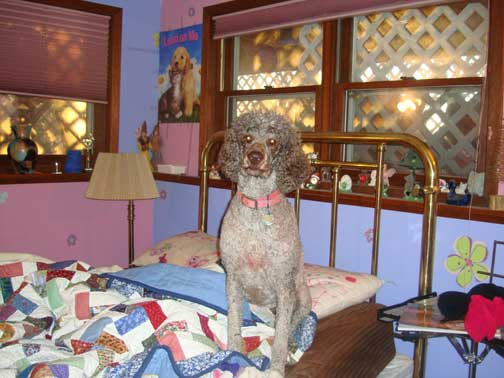 ---
Contact me via the form below to send more pictures if you don't have my email address.
Purchase your next puppy like Hunting Standard Poodles Fergie!
*
I thought I'd develop the form below to help with pet updates. Here you can fill in the weight, height, and what you two/family enjoy doing together. Upon sending it, you will receive an email from me that you can reply with new pictures attached. Hopefully this will be an easy trigger instead of trying to find my email address.
Everyone loves to see your pages - honestly!
Hunting Standard Poodles Fergy