Royal Standard Poodle Enya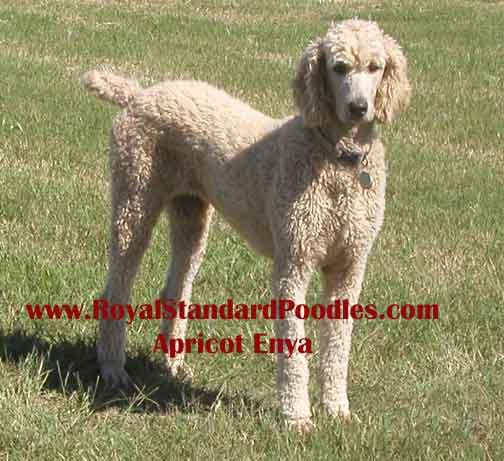 Royal Standard Poodle Enya is daughter to Royal Black Zeddy and Red Daniel. She's grown to be a loving lady with an even temperament. Not a dark red, yet a tall healthy holding Apricot girl for future pups for many of you out there desiring a larger lighter colored standard poodle. My plan is to use Bruno frozen semen for several matings providing Black, Brown, Apr/Cream; then Big Sky who will produce apricot/creams with Enya. With Sky, they won't be as large...standards and some large.
Last updated 11/30/20
Tracking Enya stats:

67 lbs 3 yrs old
COI (co-efficient of in breeding) 10 generation .67%

1/29/19 Cardiac, Thyroid, Normal

CERF

 (eyes) free of observable inherited eye disease, completed 

11/13/18; 3/4/2020 All Normal checkups



Adult weight 62 lbs
7/12/17 DM (Degenerative Myelopathy) Carrier (not affected) thus I mate specifically to a Clear
7/12/17 VWD Clear
7 m old PennHip - Mild Risk
NeWS Clear by parents, both Zeddy and Daniel are Clear

DOB 4/16/17
Hey there! I'm going to have some great pups for you. I'm looking forward to being a mom bringing healthy pups to you. It's what Tes works hard for you and the Royal size Standard Poodles in all she does...bringing that next pet spoo for you to love in size and health :o)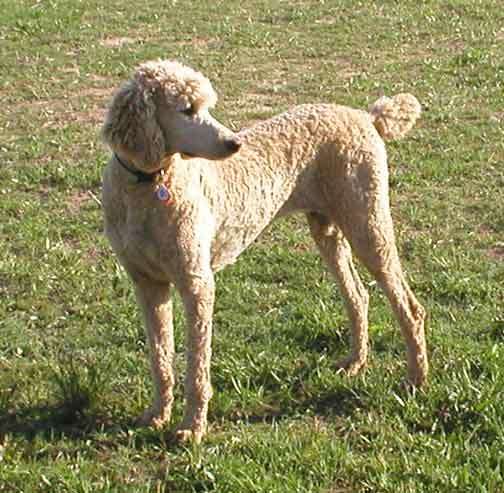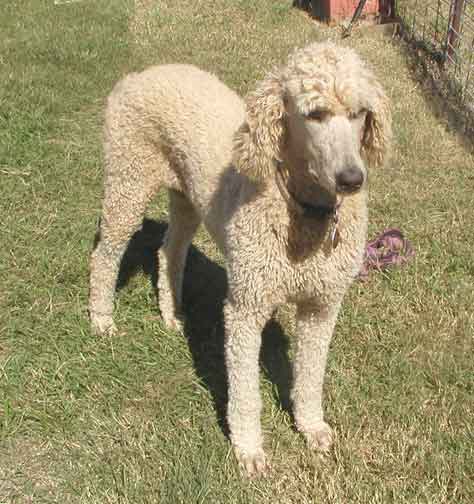 Health and structure are important...puppies keeping their tails is Tes's next goal, Thank You Tes!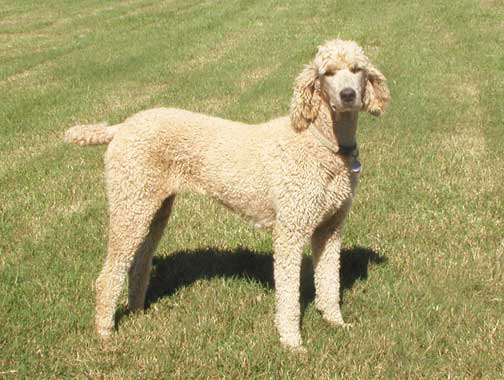 Big Sky and I. Look for a mating with the two of us in 2019. They won't be potential giants, yet larger then usual standard poodles...if there is enough interest for down payments for an all red/apricot/cream litter. Contact Tes with the form below to let her know :o)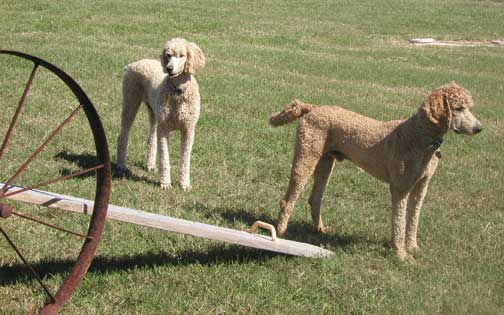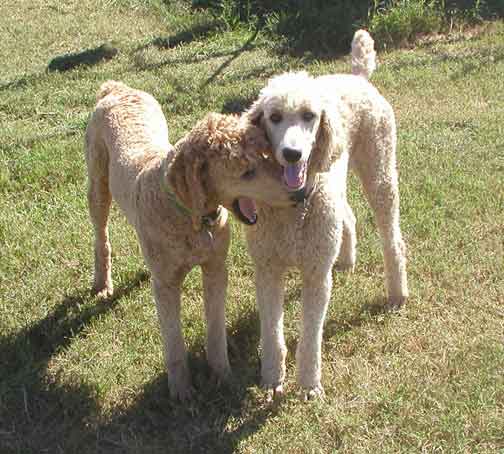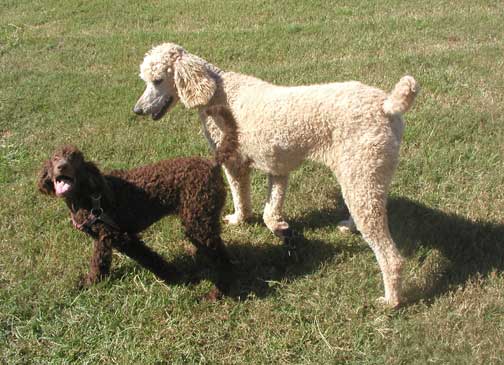 Brown Teayah is growing to be an up and coming hopeful mom as well. I'll teach her how to grow to be a nice spoo :o) She's a pup and wants to play a lot...that's okay, I'm patient ;o)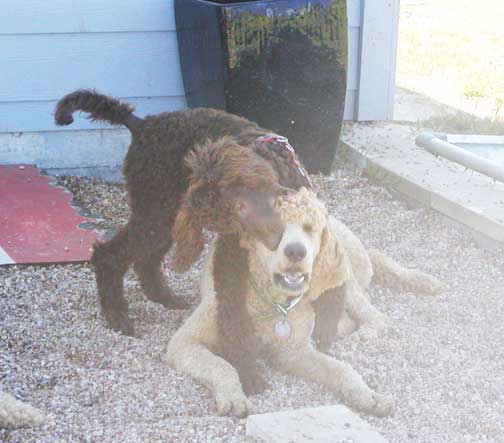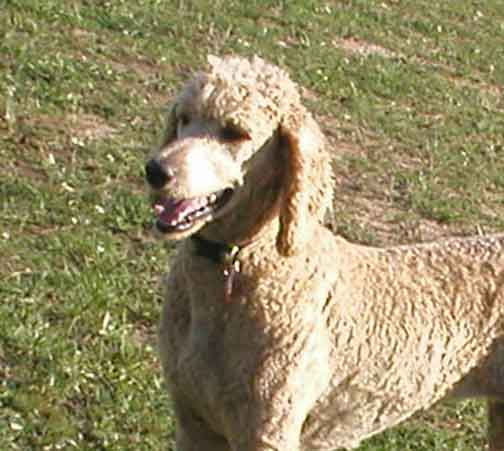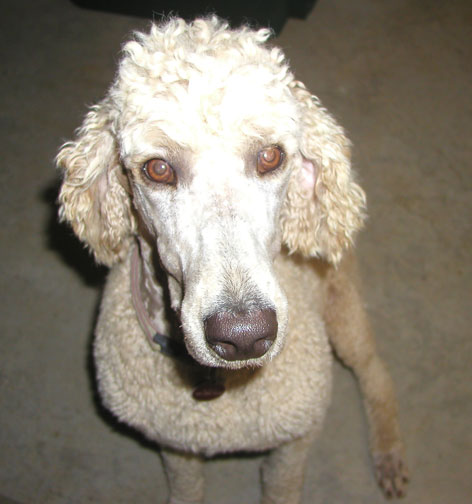 Here you get to see my face close up, my mug shot for you to see features :o)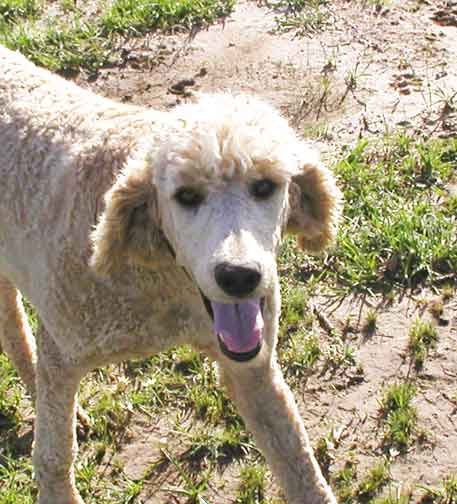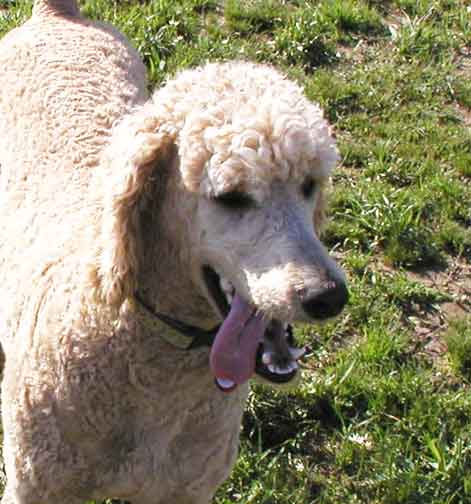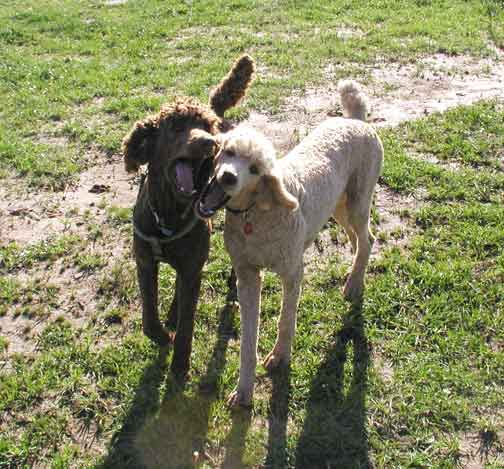 Geo and I are playing, enjoying each other while we are still young :o) As long as Tes keeps being our pack leader we'll be good. Now playing with my brother Vyke is always going to be a fun thing to do ;o) The grey winter weather and ground makes me look lighter then I actually am and everyone's computer gives different colors.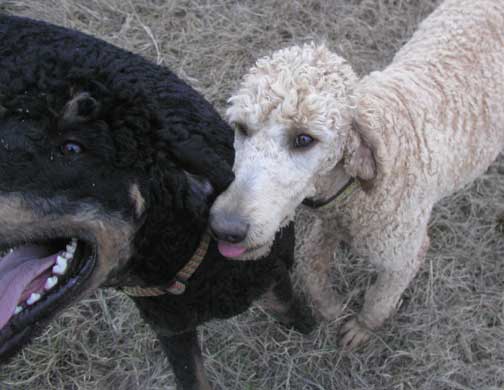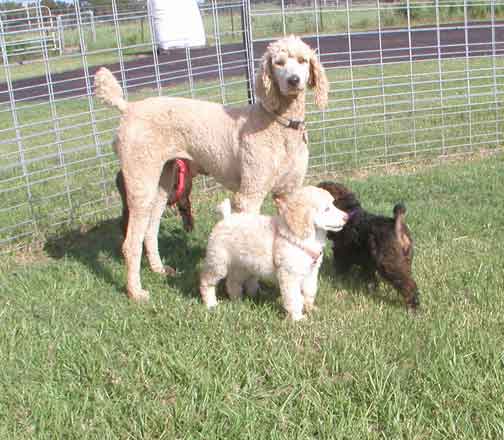 Puppies! Tes places them now with "A Few" of us older spoos to socialize. We learn from them as they learn to be careful with us :o)
*
Bones, fresh yummy bones!!! Woo Hoo!!! Tes always provides MORE then we are that we learn not to fight for any one bone...it works :o) and we LOVE IT!!!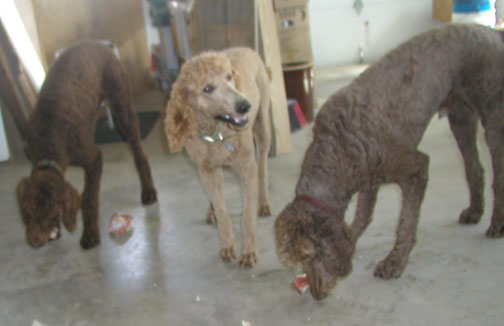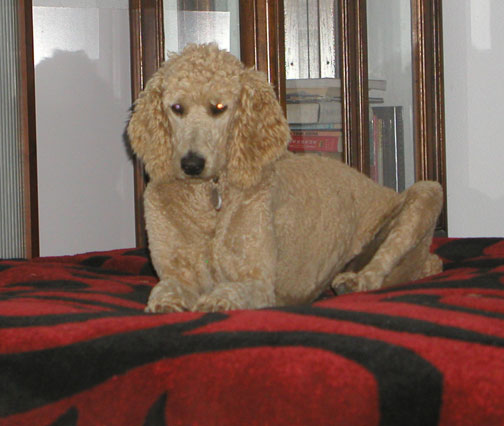 This is a good picture of my true coloring on the carpet...resting on top of things is a part of what I like to do.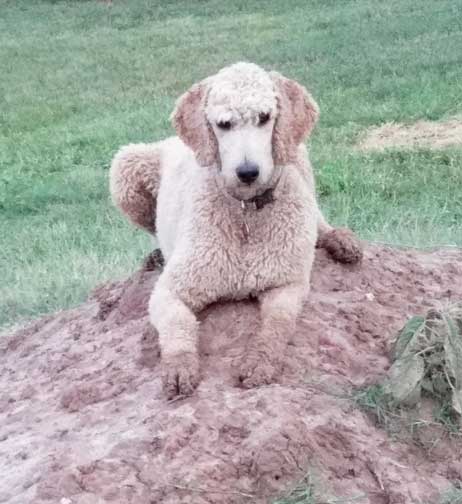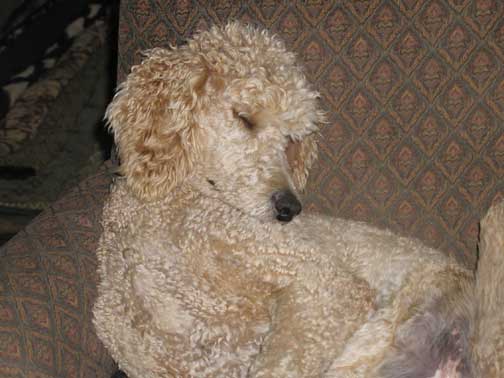 Ahhhhh, The Chair :o)))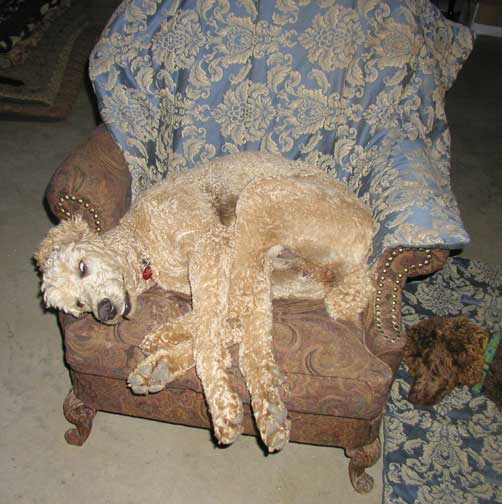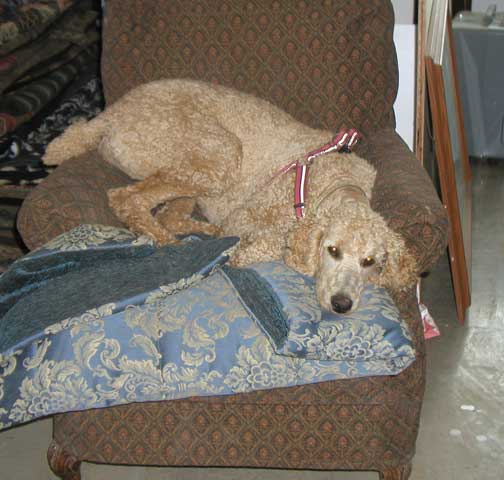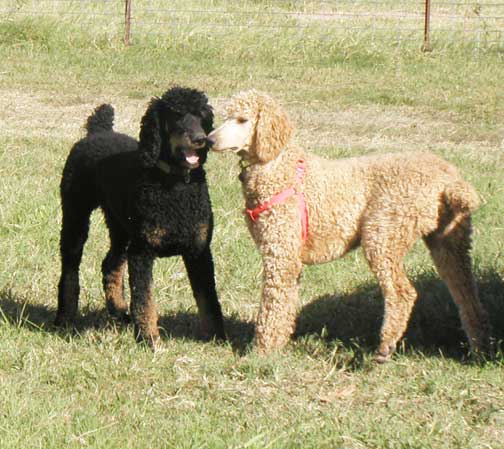 Vyke and I are around 10 months old now in Texas from MN. Life is GOOD - 4 paws up:o)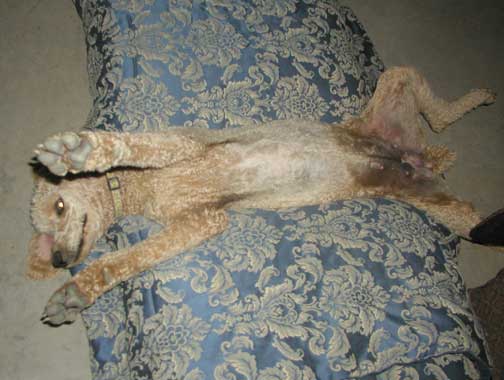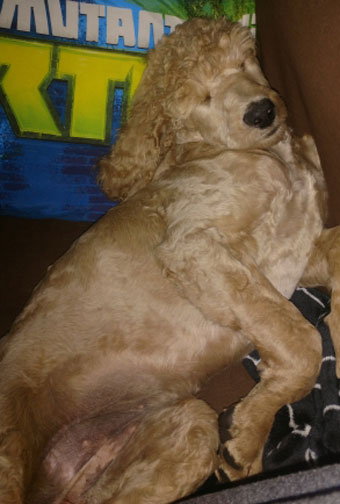 We grow up fast! The redder spoo is Royan who didn't get to Royal size and is now a service dog in TX.