Large Red Standard Poodles Ruby & Black Coal
Updated 11/3/16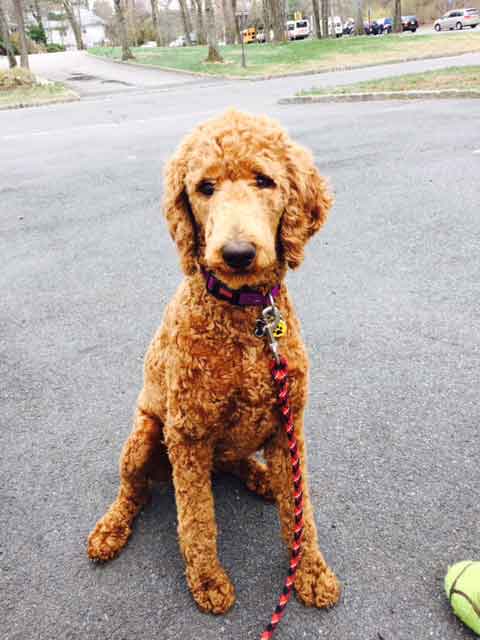 Royal Standard Poodle Red Ruby at home in Livingston, NJ. Parents Red Fire x Red Daniel born 06/29/14. "It was love at first sight."
Her owners share: "She is a little bear! We love her so much .
She does her potty outside & has gotten Teko to play with her.  They now play quite a bit together . It is hysterical & we love it!

Thank you for Ruby she is awesome!!!"
Tracking Ruby:
2 yrs old now "Coal dupe" is quite a specimen! He is also very sweet & athletic.
Royal Standard Poodle Black Coal at home in Livingston, NJ. Parents Brown Jasper x Red Daniel born 04/27/15. "They loved Ruby so much they had to come back and get me!"
Tracking Coal:
3 mo 25 lbs
7 wks 12.8 lbs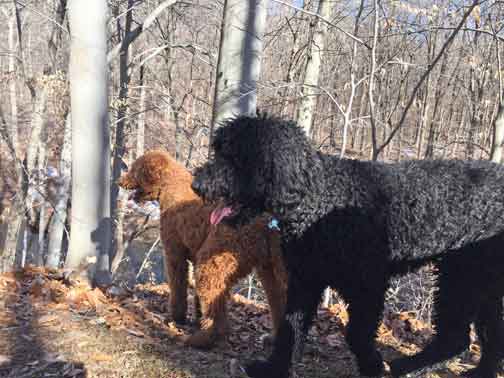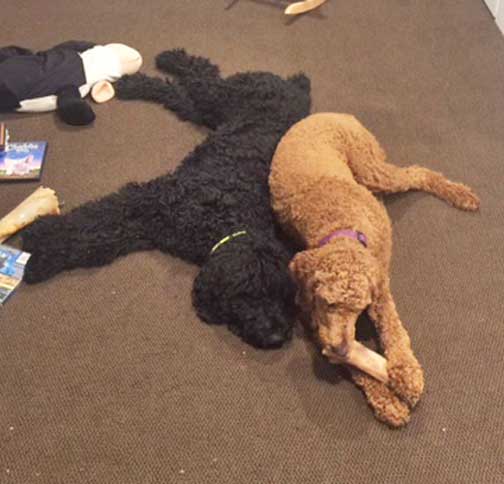 "I think your bone looks better than mine, can I have some?" :0)
*
"Look how much I have grown!" :0)
"Best Friends" :0)
*
"Looks like Teko did......this time!" :0)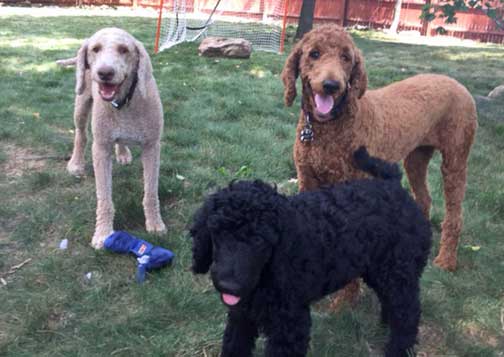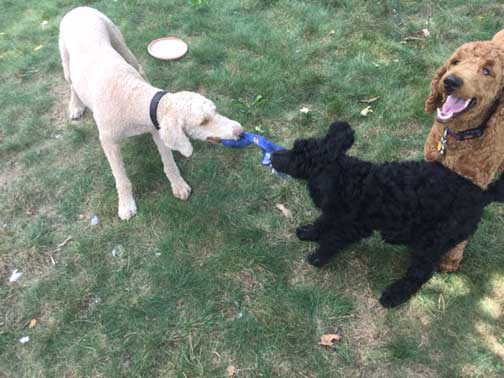 "Who will win tug of war, Teko or Coal?" :0)
*
"Spoo snuggle time!"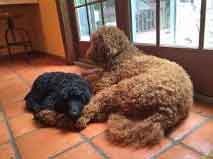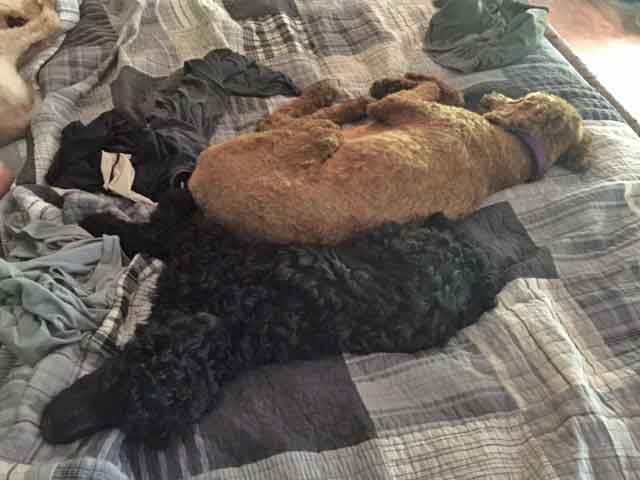 "Coal and Ruby snuggling up for an afternoon nap....zzz....zzz" :0)
*
"Picture time for all the spoos, say cheese!"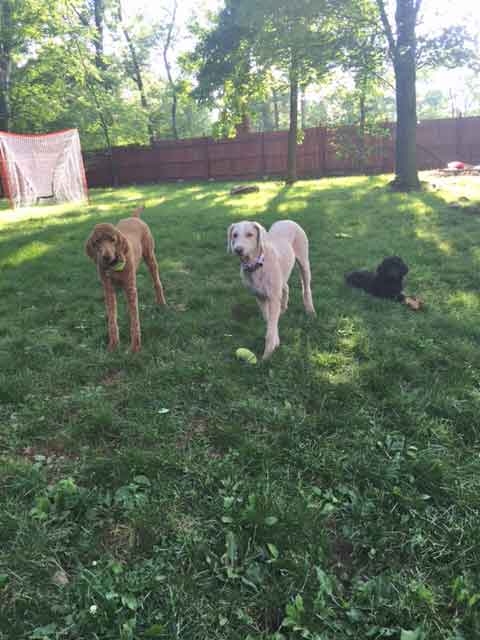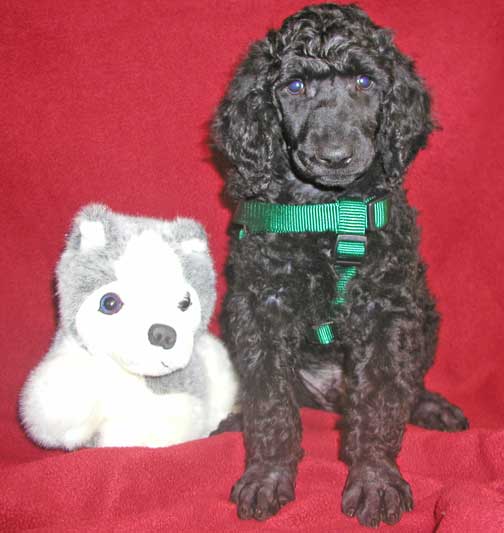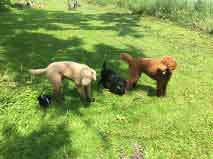 "Teko(left)Coal(middle) Ruby(right)"
*
"Must stretch before I start to run!"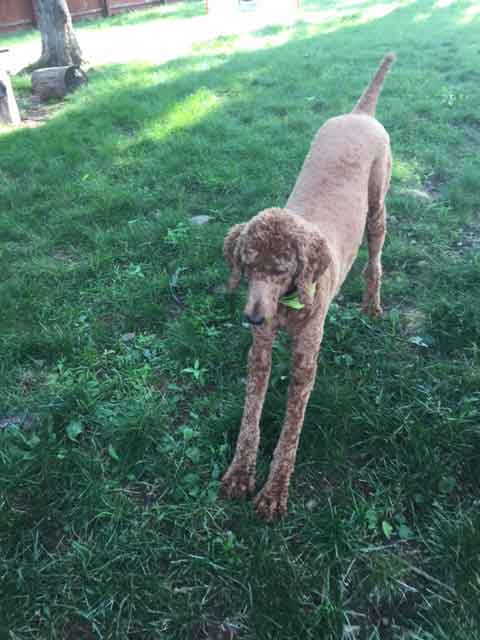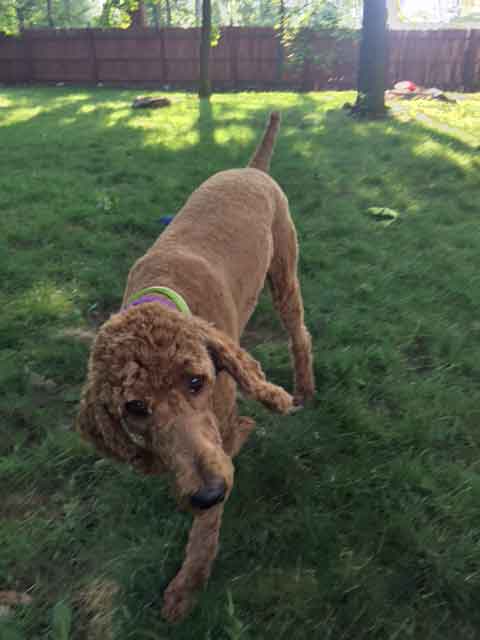 "Look how big I have gotten!" :0)
*
"Puppy love"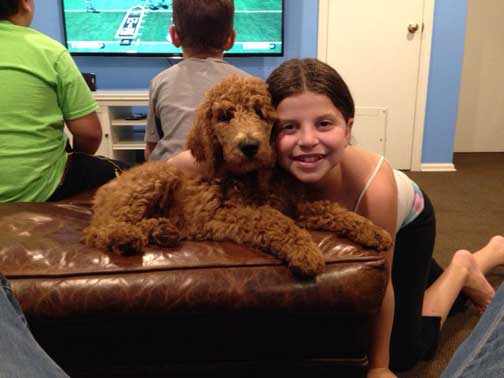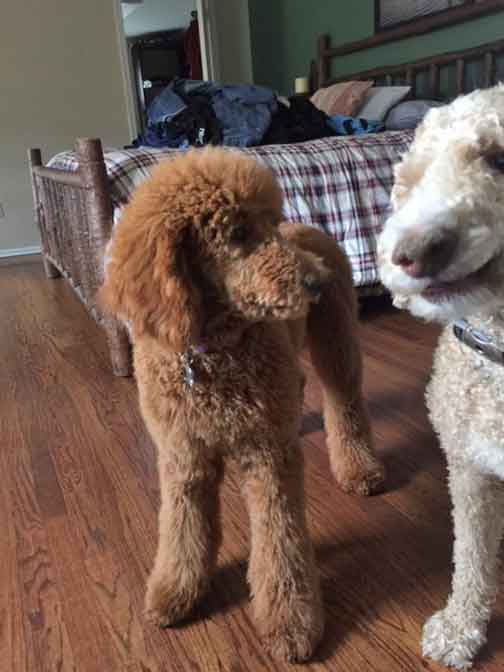 "This long hair comes in real nice when it is cold outside!" :0)
*
"Look how much I have grown!"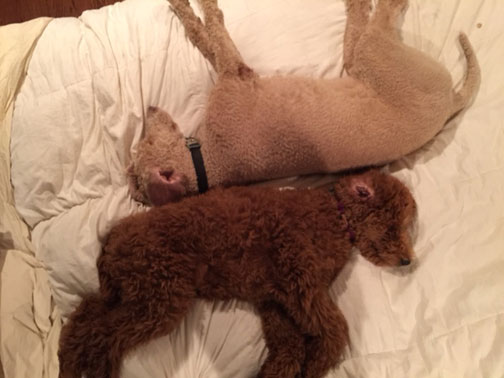 "I am such a beautiful girl!"
*
"Watch out Teko I am catching up to you!"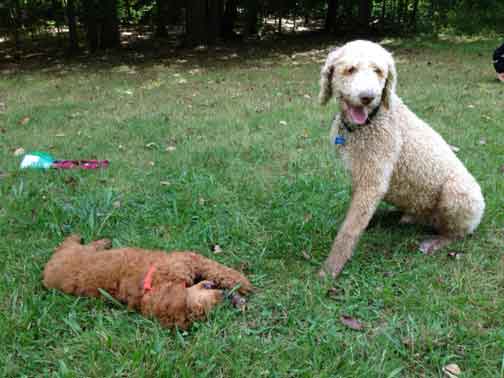 "I guess I will just chew on it then!" ;0)
*
"You take that side Teko and I will chew this side!" :0)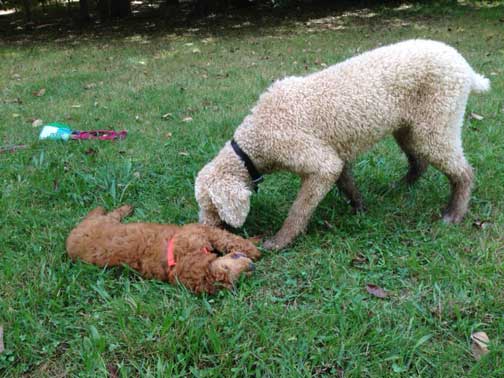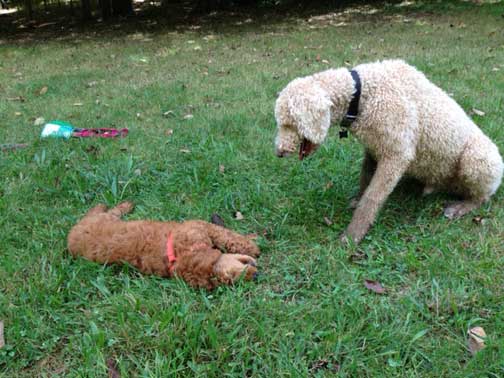 "Hey Teko look at this cool stick I found!"
*
"I found a stick!!" :0)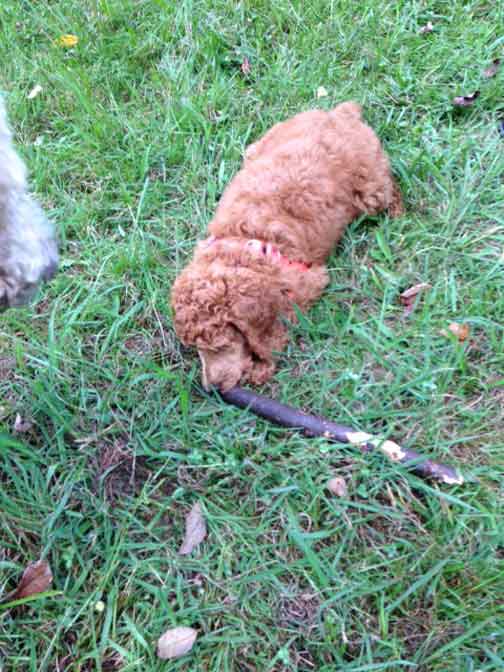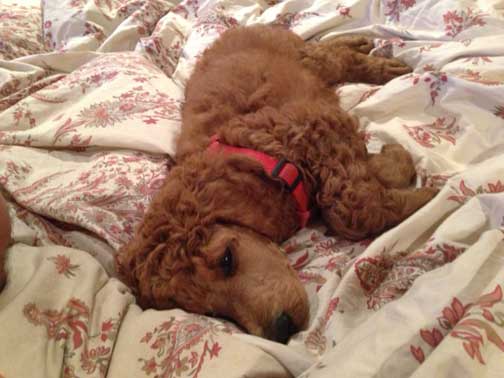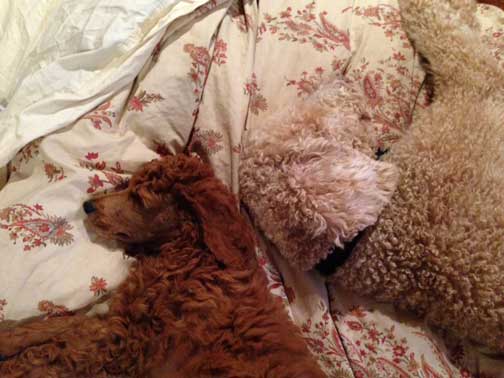 "I really like my new sibling her name is Teko, and we love to cuddle together!" :0)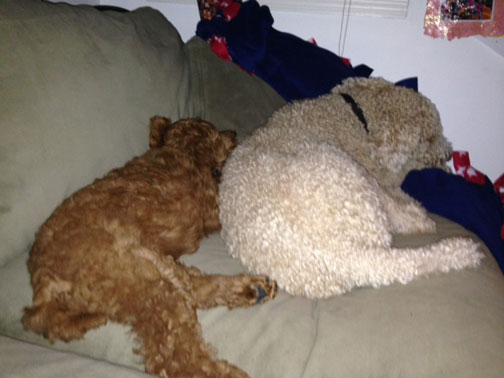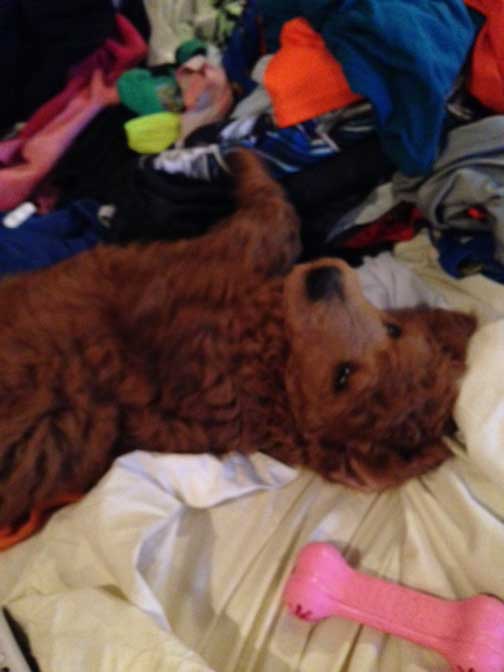 "Will you play with me, please?  I have my bone ready!"
*
"I am one beautiful red girl, come and watch me grow!" :0)