Dani's Royal Standard Poodles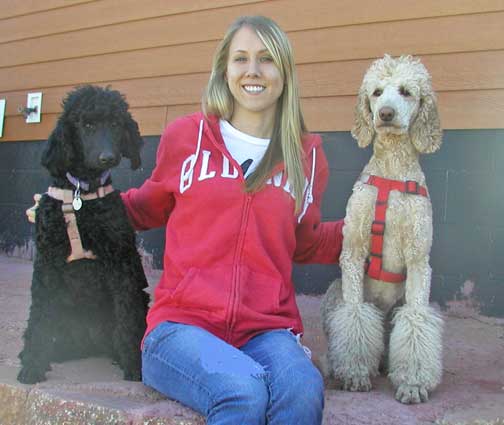 Your first paragraph ...
"Stoney (the cat), Niki, and Beaut.  All in bed sound asleep and even the cat was purring!"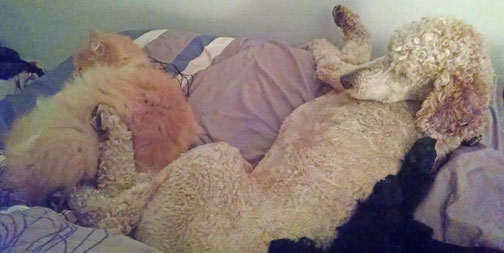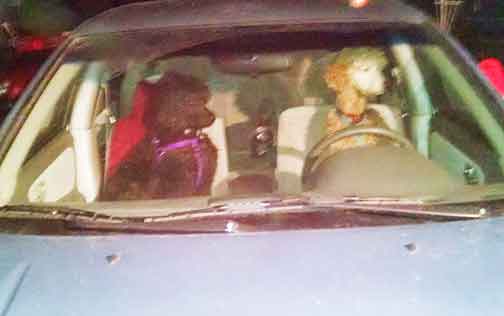 "Niki and Cleopatra patiently waiting for me so we can head to work!"
*
"Cleopatra loved the kids and loved to cuddle with them on the couch, she was wonderful!"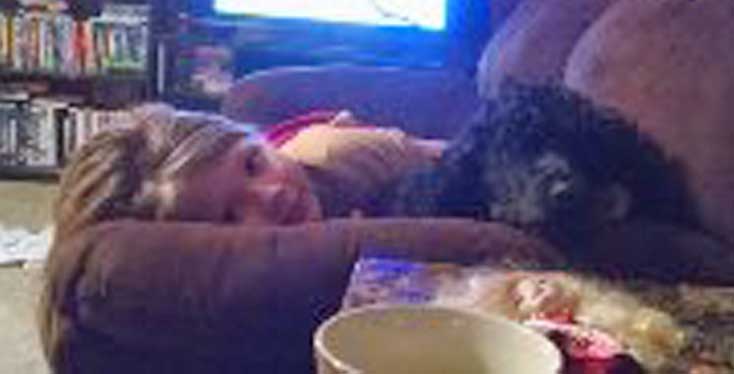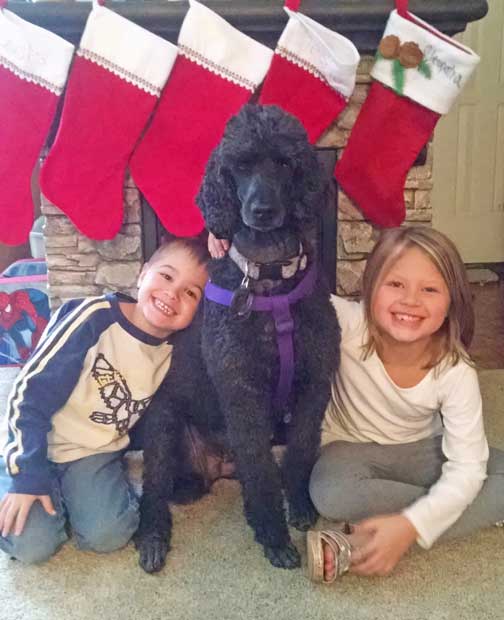 Madison, Talan, and Cleopatra getting ready for Christmas!"