Royal Standard Poodles-Murphy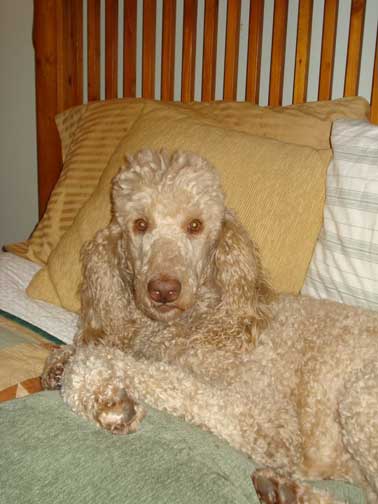 Royal Standard Poodles-Murphy an apricot, at home in Oconomowoc, Wisc.
At 3 years old I'm 25.5" at the shoulder and 78#.
"Wow, for being sold as a male cream, don't I look apricot or red?!
Here's my mug shot :-)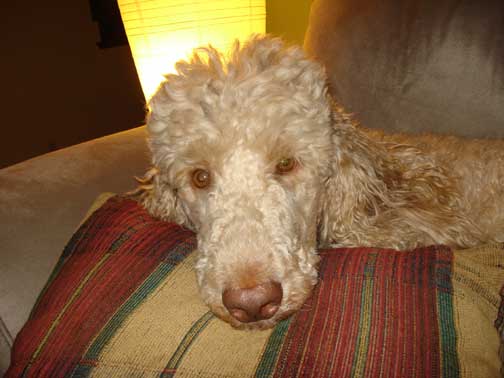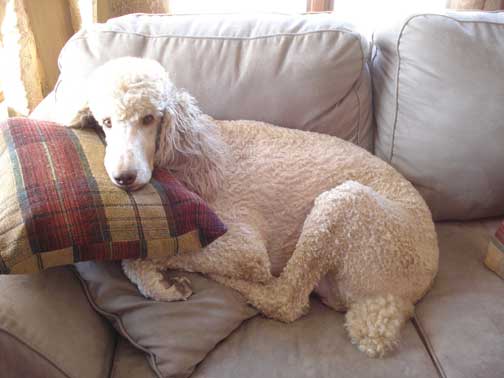 Here's the way to enjoy a pillow!
*
Don't I blend in well ;-)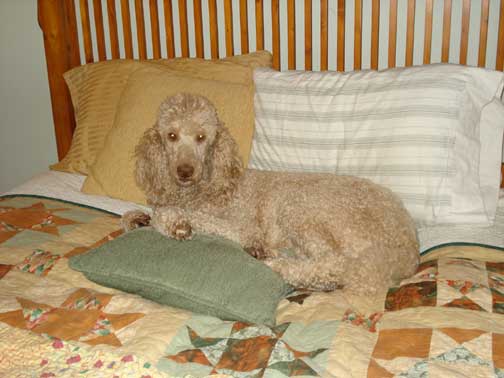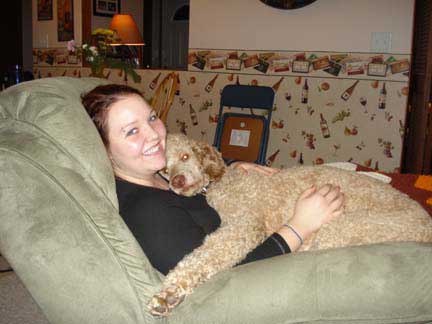 And, even at 1 year of age, I still know I'm a lap dog no matter how old I get :-)))"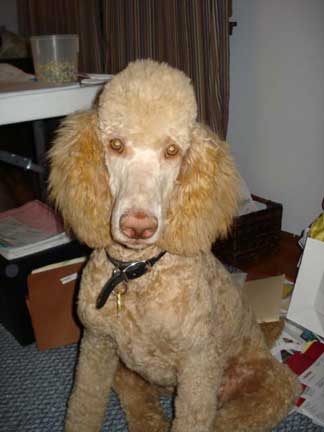 puppies for sale like apricot Royal Standard Poodles-Murphy
*
I thought I'd develop the form below to help with pet updates. Here you can fill in the weight, height, and what you two/family enjoy doing together. Upon sending it, you will receive an email from me that you can reply with new pictures attached. Hopefully this will be an easy trigger instead of trying to find my email address.
Everyone loves to see your page - honestly!