Royal Standard Poodle Brown Rowdy
Updated 2/19/19 (pj)
Royal Standard Poodle Brown Rowdy Bruno Jr. at home in Gretna, NE - parents Jewels x Bruno 2016
Tes Ingebritson, breeder, is always working her best to create the ideal structure; square, proud, NATURAL correct stance, and personality to love for :o)
Tracking stats for Rowdy Bruno, Jr.:
11/17/17 19 mos 80#, 29"

9 mo 78 lbs, 29"

11/16/16 54.4 lbs, 25.5"
9/11/16 48 lbs 22", 5 months old
7/26/16 30 lbs, 3.5 months old
7-4-16  and 20.4 lbs.  
DOB 4/8/16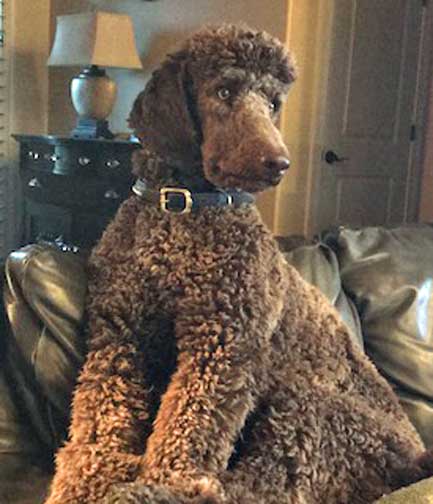 "We dearly love all 4 of our 4-legged family members, but Rowdy is the epitome of what every dog should be:  energetic, confident, playful, smart, friendly, affectionate, cuddly... oh, I could go on all day."
These are proud and sincere owners ;0) 
Rowdy Bruno at 19 months, happy, healthy and growing up!
His owners share: Thanks again for the perfect poodle! It seems he hasn't grown into his feet or nose yet... so I think he has a ways to go.  He's happy, loving, playful and smart - recently-graduated from basic obedience training...  (Teacher's pet.)  He absolutely LOVES kids, and he has the loudest bark we've ever heard.
Ok mom you can take another picture of me :0)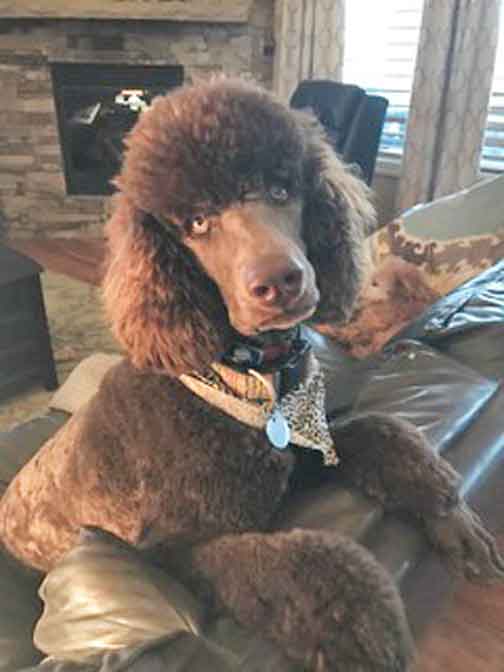 Lets dance!
*
Look at my stunning eyes, beautiful! :0)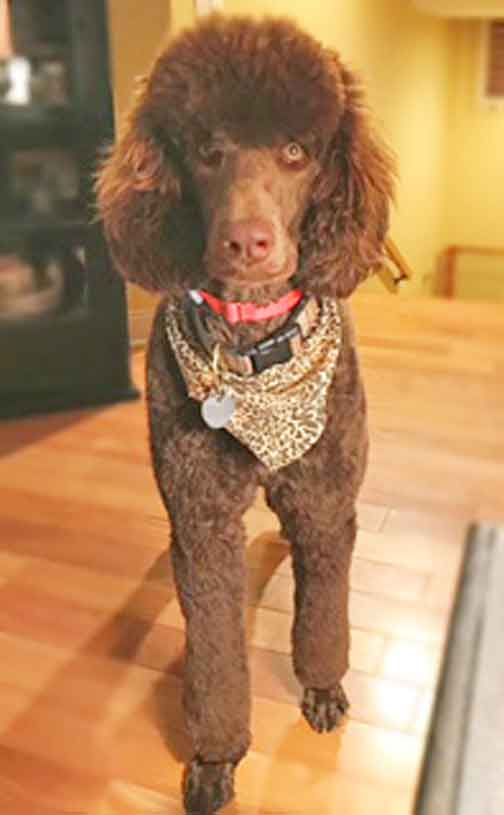 Let me just squeeze in here...:0)
*
Look I can be a lap spoo too!  :0)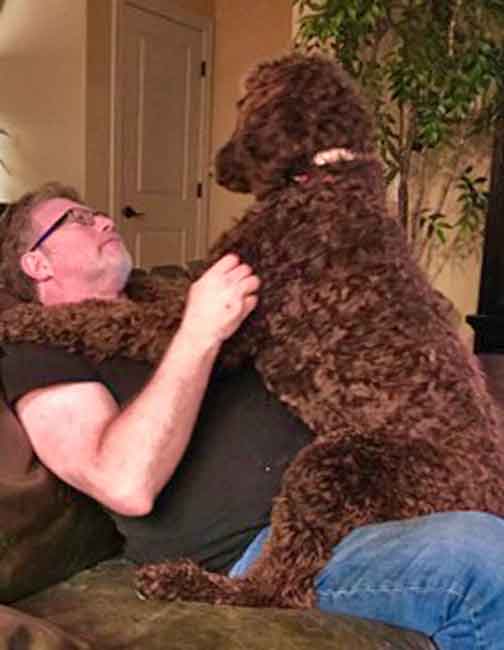 Come on mom lets go for a run in the snow!
*
his owners share: Really loves children and doesn't understand why he sometimes intimidates the little one.  Also loves running in the snow, he doesn't like coming back in.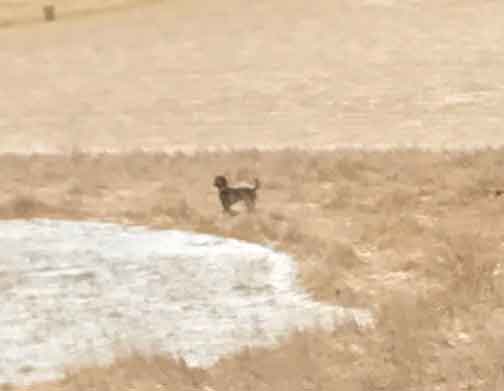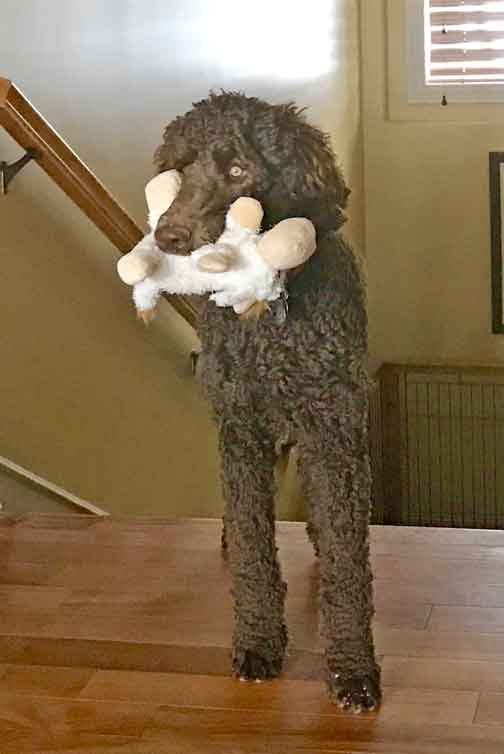 I am 9 months old now and still growing, I am a Royal Spoo for sure!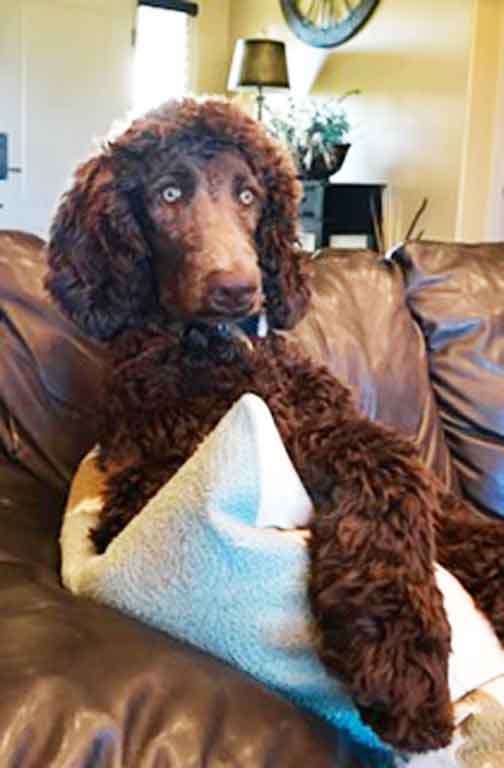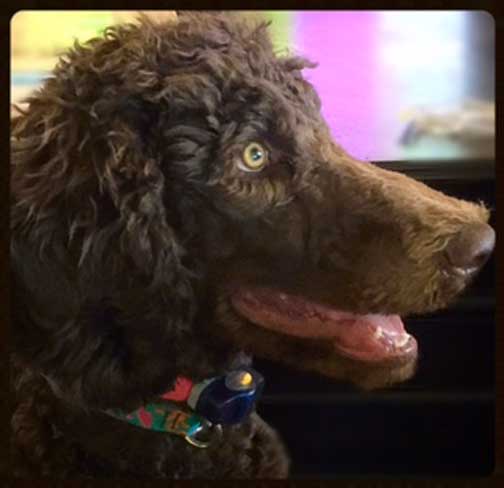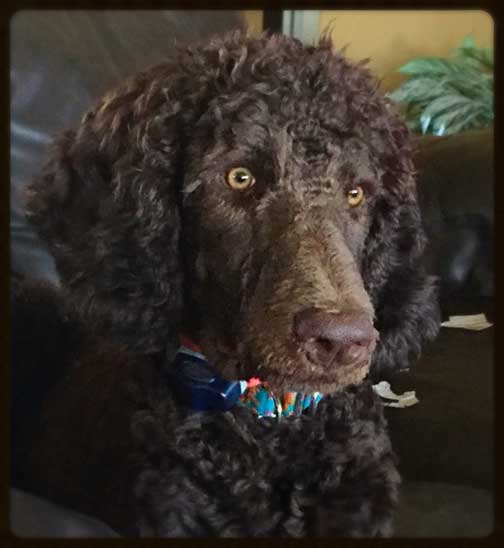 Look at my beautiful golden eyes
*
I wonder if I will be as big as my daddy Bruno...hmmm..... :0)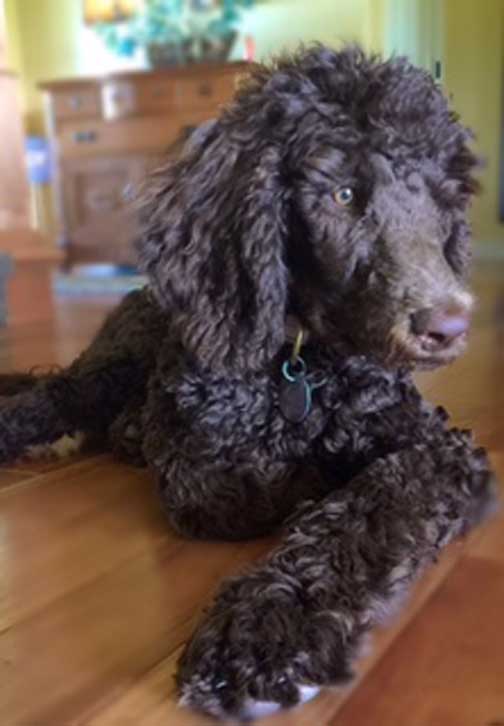 Who is here, let me look!
*
His owners share: he's "teacher's pet" in obedience training.  He is always selected to demonstrate technique (and perfect performance).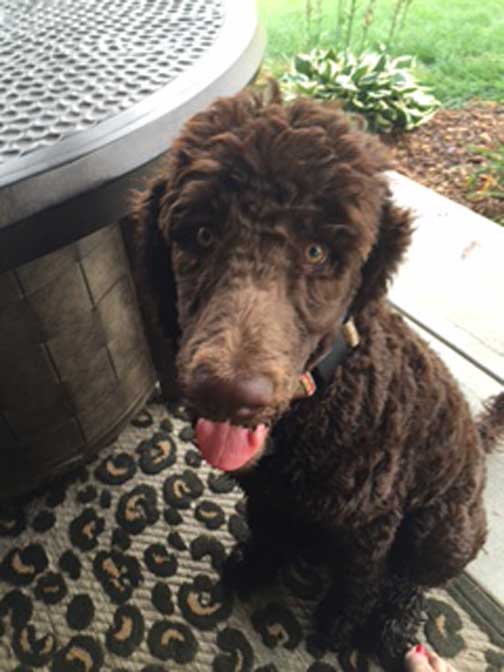 Its the 4 paws up pose!!
*
Look at the size of my paws, I am going to be a Royal for sure!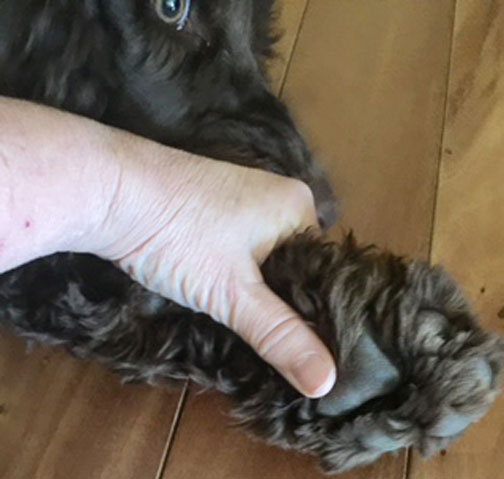 Rowdy Bruno has picked up speed growing... He just creeped over the 30 lb. mark.  Fetching balls and wrestling with whatever dog or human will join in.  (He's wrestling with my daughter's Vizsla, Beckett, in the photo).  Loves his toys, playing outside, and romping on the bed in the morning are some of his favorite things.  Time for puppy training...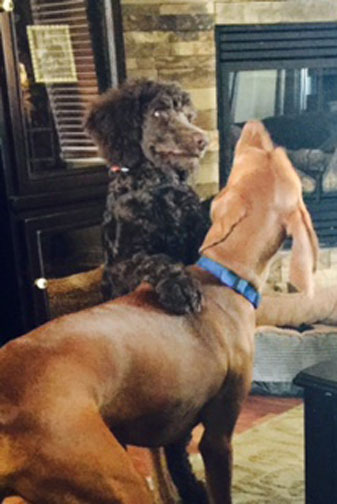 First full haircut with the warm Summer months upon us :o)
*
I've learned to climb the steps, gotta take a break with all this learning...and will outgrow new challenges FAST as that's how smart we are :o)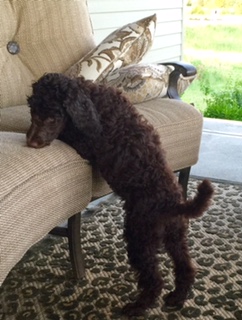 This is my next challenge, grow to jump up on here :o))
*
I've got my eye on you ;o) Watch me grow :o)))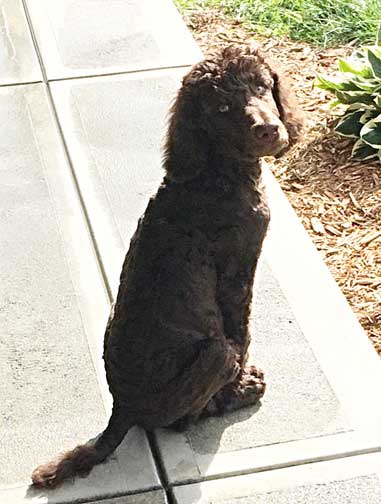 *
Rowdy Bruno 7 wks old :o)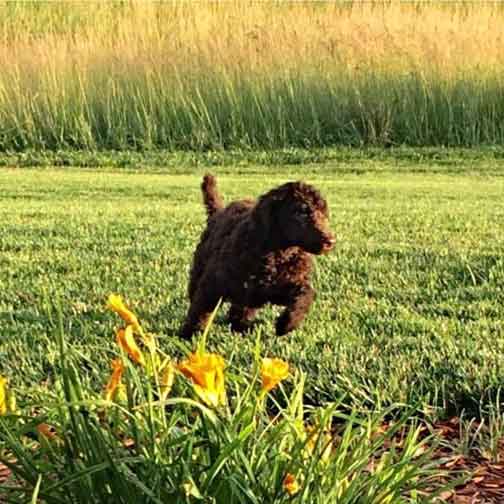 Rowdy Bruno, Jr. Enjoys the Prairie in June 2016
*
HEY! Life is good!!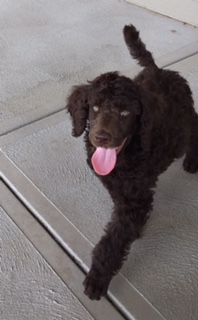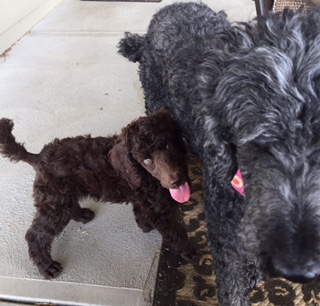 I have a mentor ;o) Aunt Rosa :o))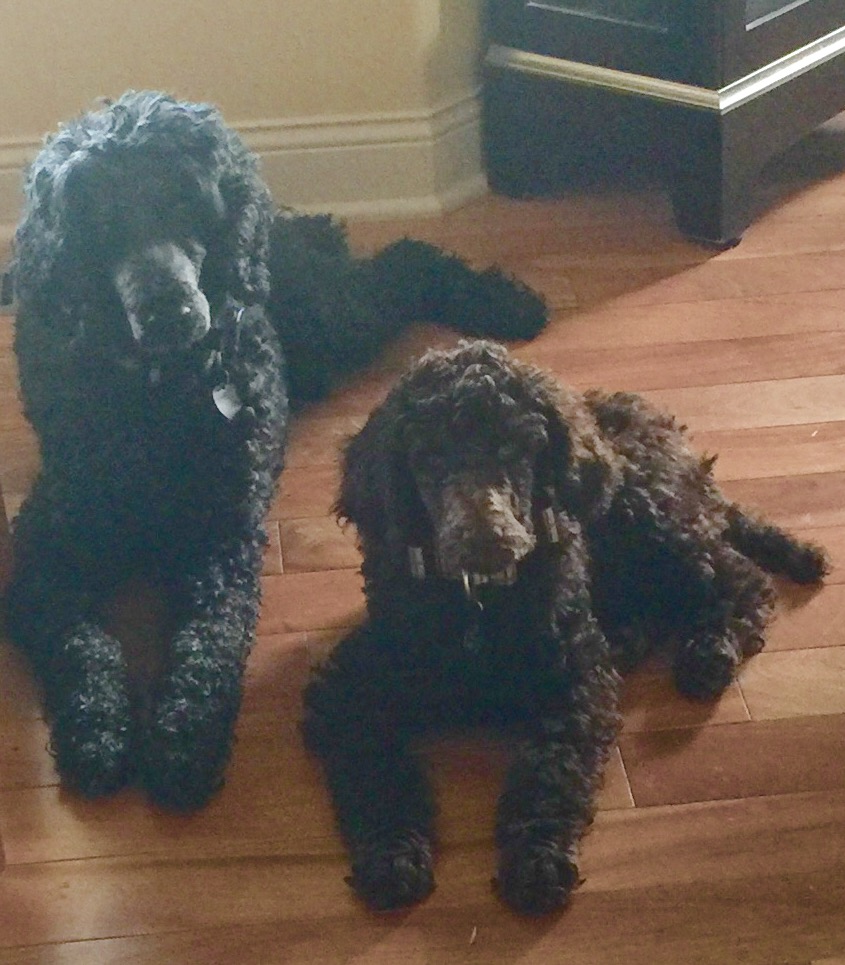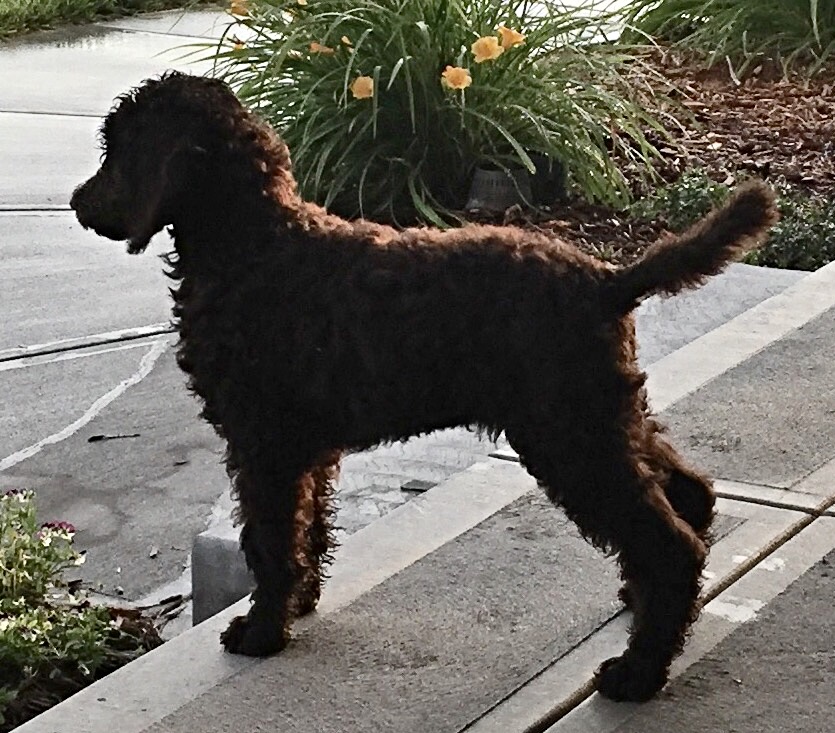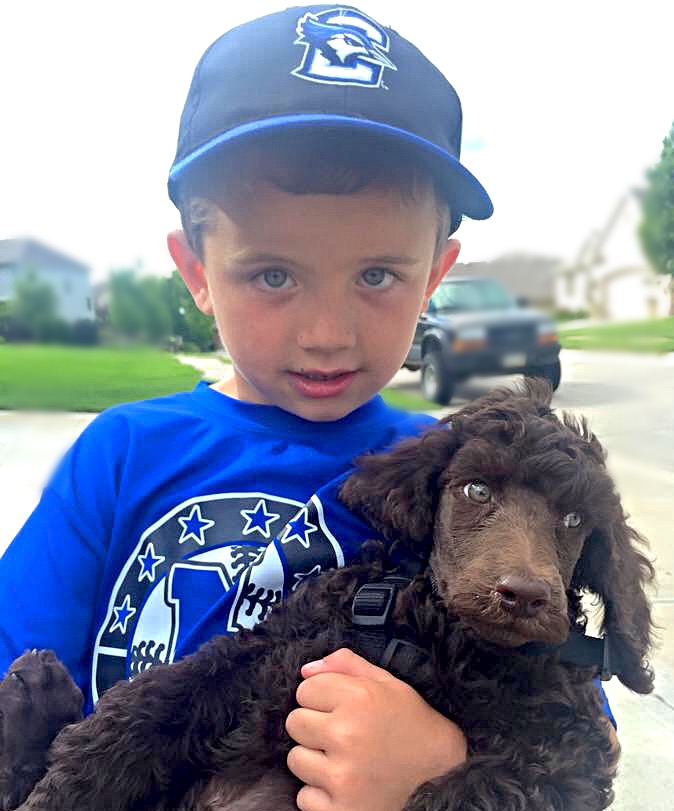 I've arrived at my new home - Woo Hoo!!!
*
Below is my 7 wk old picture at Tes's home while growing up. Rowdy already ;o)