Royal Standard Poodle Black Holiday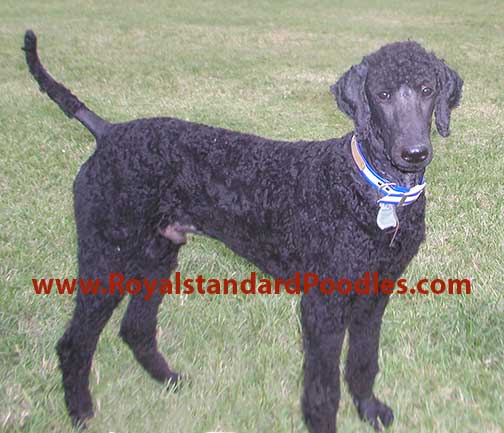 Royal Standard Poodle Black Holiday is my up and coming stud.
3/28/22 Under Construction
Tracking Holiday stats:
11/13/18, CERF (eyes) Good

10 mo old 65 lbs

COI - 9%

PennHip - Mild Risk (Ratings: Low, Mild, Moderate, High Risk)

5 months old 50 lbs
4 months old 38 lbs

3 months old 27 lbs
Full Embark DNA completed, coat color background, size and more

DM clear

VW clear

NeWs Clear

DOB 5/11/21
In moving to TX from MN in 2016, I didn't get pictures of him growing up with DG in MN. I was able to move into my new home at the end of 2017 TX winter, so many pictures are grey in TX from the Winter months...now we have flowers and color blooming everywhere in 2018 March that can introduce a more pleasant looking view of him...especially now that he's matured.
Of course more will come as I now take the time to show him off :o)
- last updated 03/31/18 -