Royal Standard Poodle Adults For Sale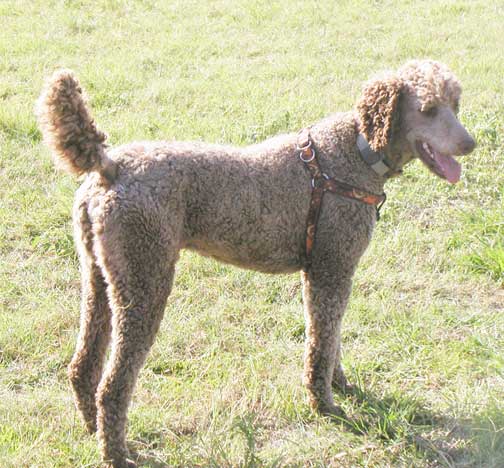 FOR SALE $2,000 - "Eagle" is in Flatonia, TX with Tes. To be sold as a PET ONLY. Health Tests completed, neutering to be paid for by new owner. Click  his link to read and see more of him. He TOTALLY reminds Tes of Bruno's personality, charming, affectionate, and lots of love to give!
Contact Tes 737-932-5030
FOR SALE - "Jewels" below is being sold either as a breeding dam $3,000 or PET ONLY for $2,000, customer pays for spay. Health testing done can be seen at her web page by clicking the Jewels link. Jewels is in TX with Tes. She is a tall lanky girl, has faded and has interesting brown spots on her like a brindle color, she is considered a brown standard poodle. A sweetheart through and through ;o)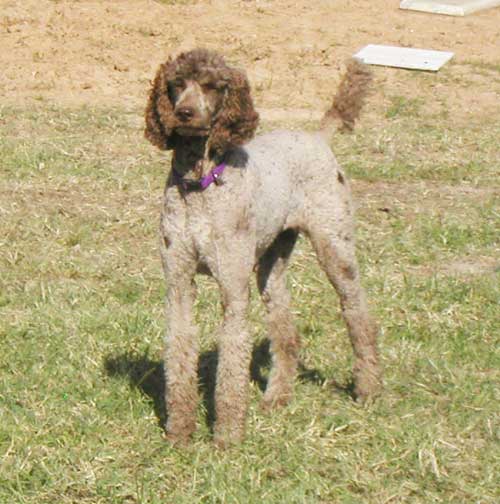 Your first paragraph ...