Large Standard Poodle Ranger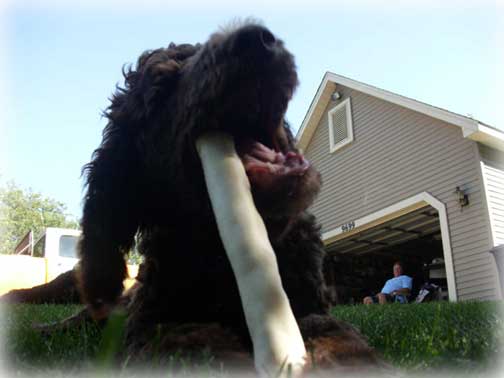 Large Standard Poodle Ranger is living it up at home in Forest Lake, MN. Betty and Scout (both girls) are my other canine new friends.
My master shares; Ranger's been a little naughty, we had to buy a kennel for when we leave otherwise he gets into trouble. He's even gotten our other dogs in on it! We still love him though :) He's VERY big, bigger than our other dogs already.
You wouldn't think that by looking at this picture ;-)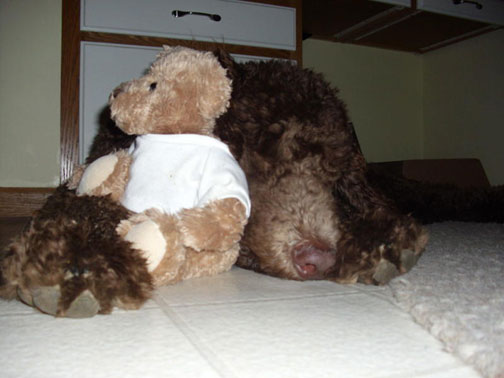 I'm doing my best to chew, letting my new canines come in...but my master didn't like me chewing into her cell phone...Tes shares she has quite a few chew marks in her cell phone too :-)
I guess I'll keep practicing on these...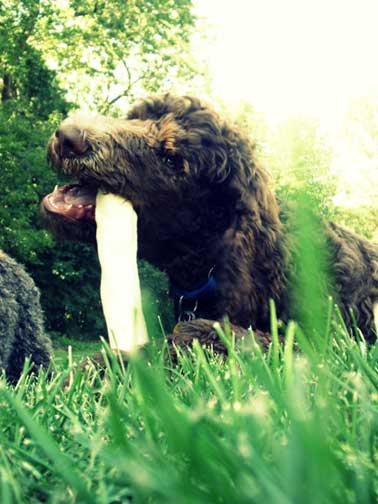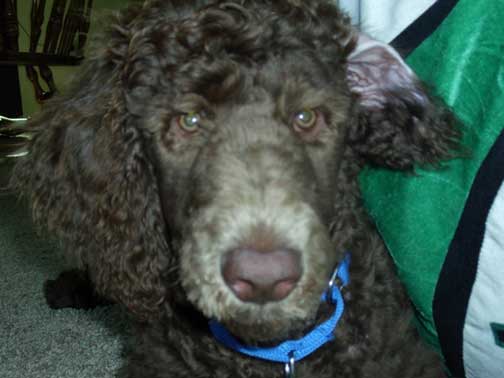 They're working hard at teaching me how to swim at which I will get it :-)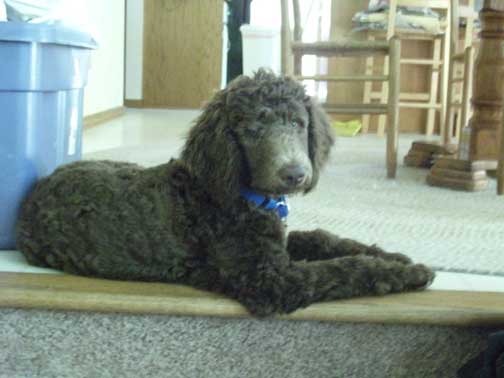 I am 4 months old and gaining height and weight fast. Come back and see more of my growth pictures soon :-)
*
Find other puppies for sale like Large Standard Poodle Ranger
We enjoy your pictures and updates. Below is a form to send us what and how your pet has been doing. Once sent to me, I will respond with an acknowledgment at which you can attach your .jpg pictures and re-send to me. We like them around 7" and up to 35K in size please. I'll do my best to make them smaller if you don't know how. I save them as web pages which helps reduce the bytes. Give me a call if you need help.