Large Black Standard Poodles Lena
Updated 4/28/17 (DG)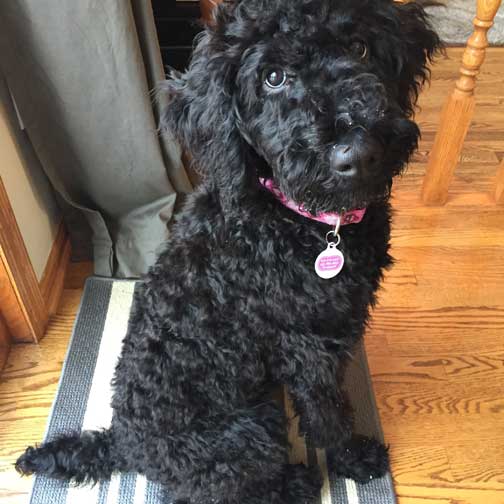 Royal Black Standard Poodle Lena at home in Eagan, MN. Parents Red Fire x Brown Bruno born 08/25/15.
Her owners share: "We are surprised at how connected she is to all four of us, she's not really partial to any one of us in particular. She wants to be in whatever room the family is in, she rarely will go off to nap in another room. She will also go find a family member if you ask her to "Go check on _____." She's so affectionate-my daughter gives me a kiss before leaving for school and Lena, after watching us, goes to give my daughter a kiss too-completely on her own. It took us a bit to catch on that she was doing this, but after she gave me a kiss and turned to head for the door, Lena would go towards Harper's face and throw her tongue out."
Tracking Lena: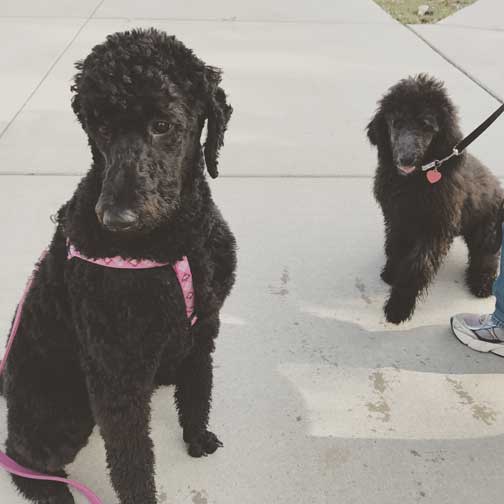 My poodle friend who lives close by me.  She came from Tes too but has different parents.  We love to go for our walks!
*
Can I have a yummy bone please mom, please? :0)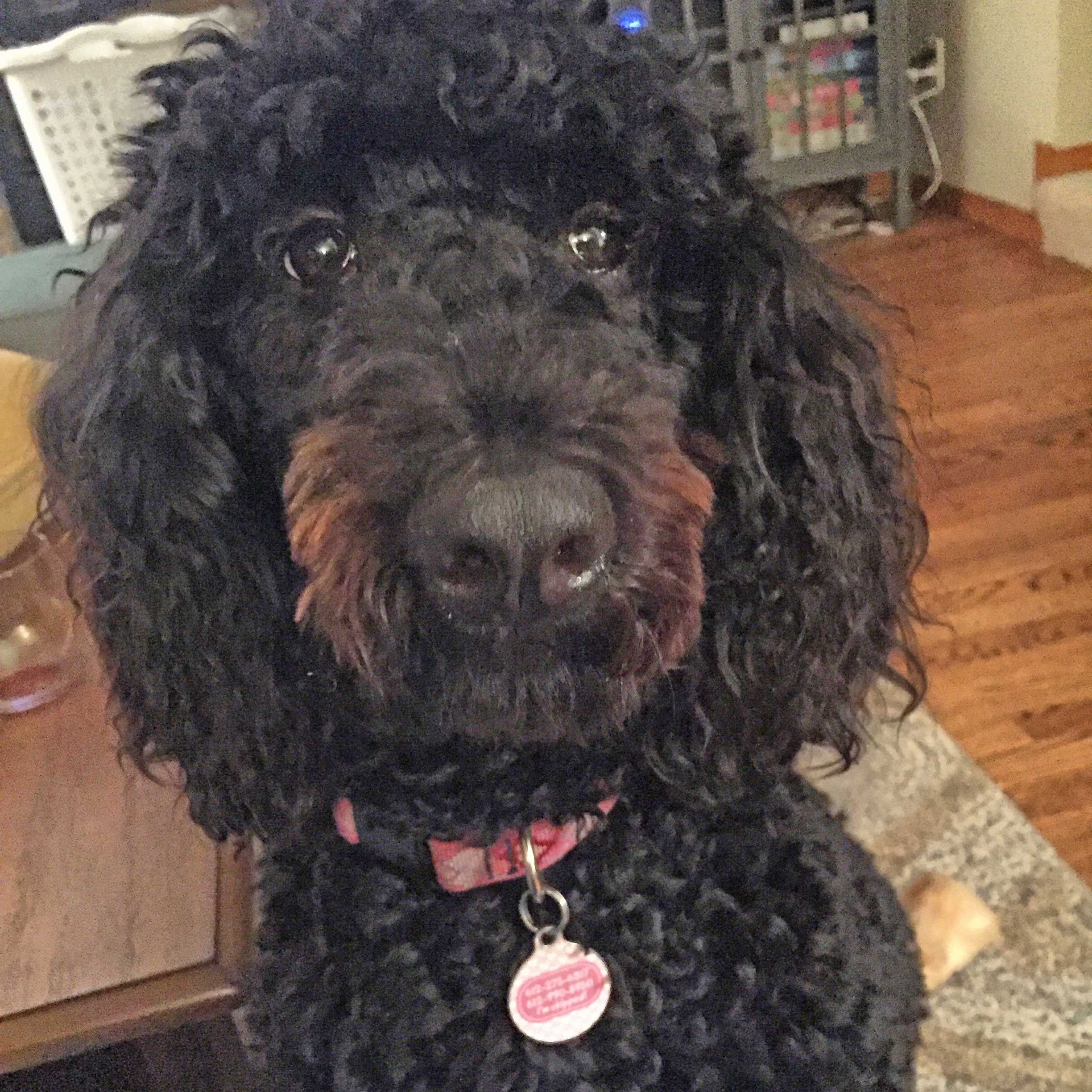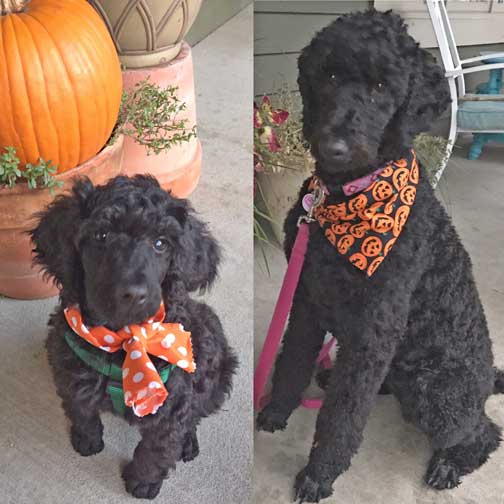 Look how much I have grown!
*
Spending the day at the lake is the best, I love to swim!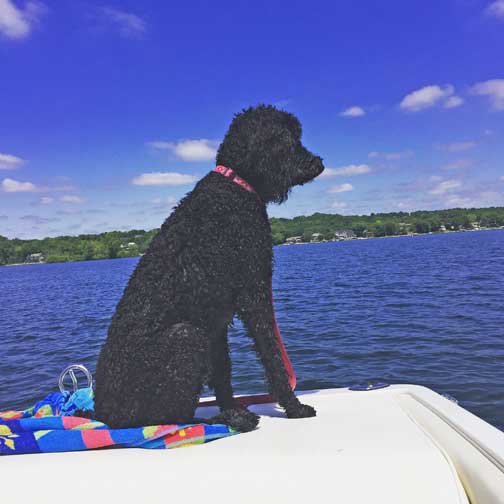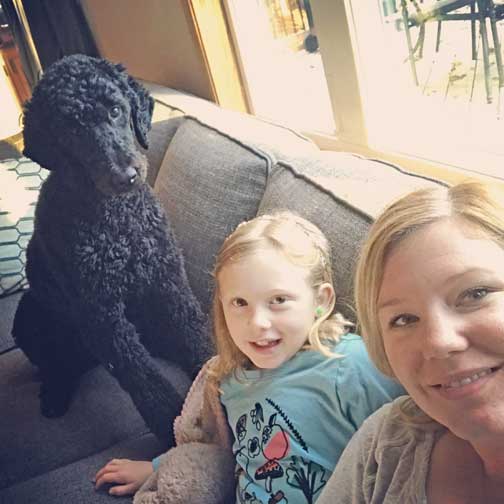 Snuggles on the couch with my family are the best!
*
Hey is that my toy, can we play? :0)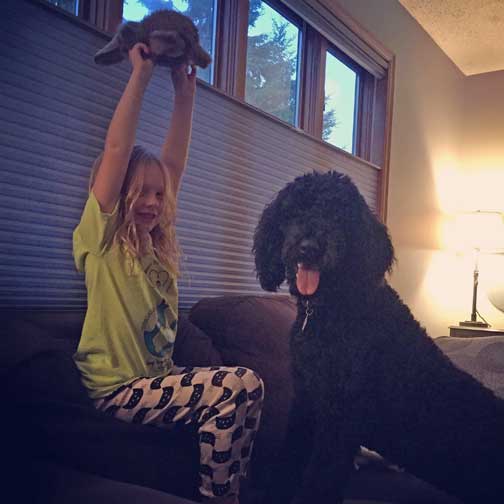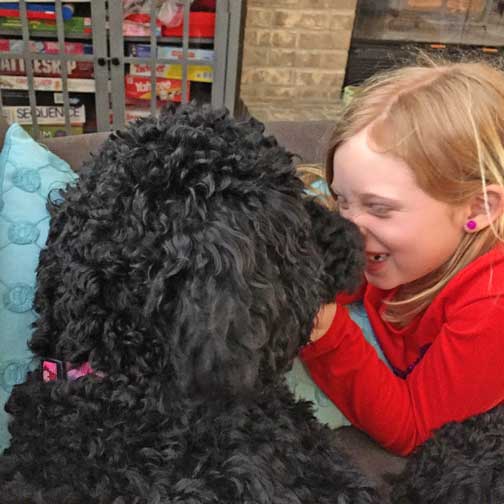 Nose kisses! :0)
*
Is it movie time yet?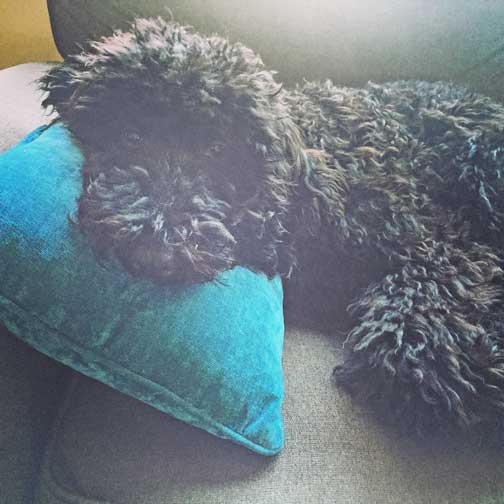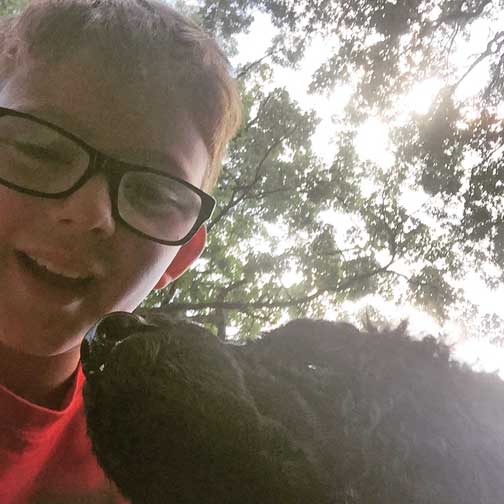 Poodle Selfie!
*
Check out the coloring on near my mouth, I am one pretty girl!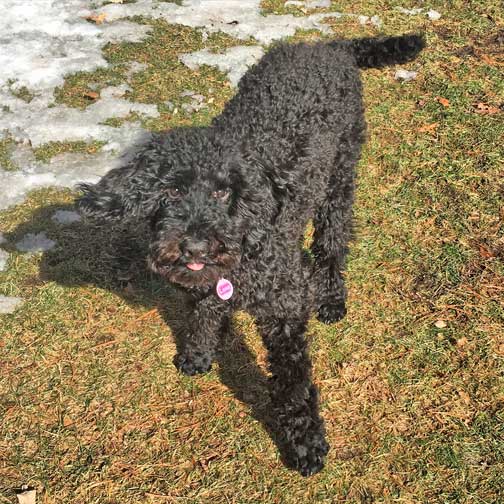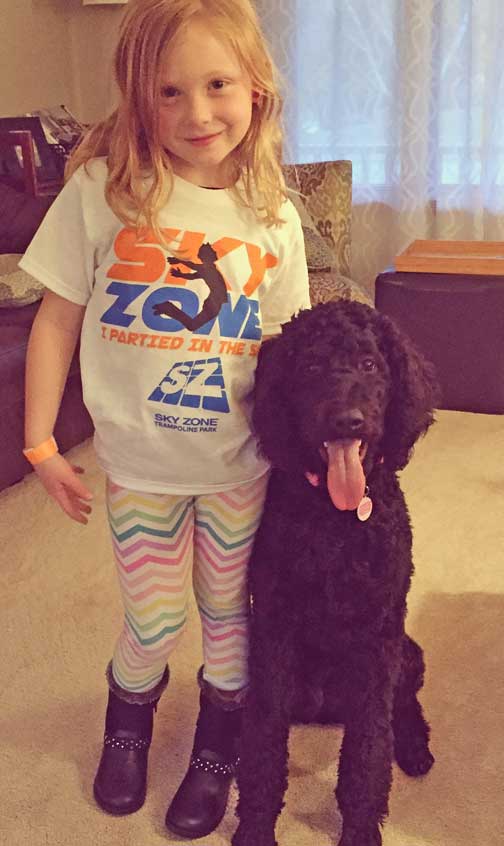 These are my kids, I love them to pieces! :0)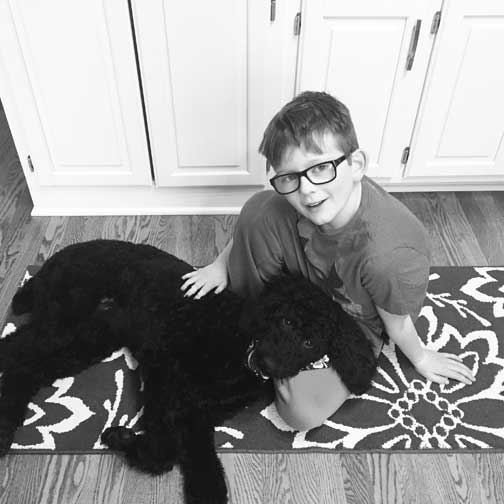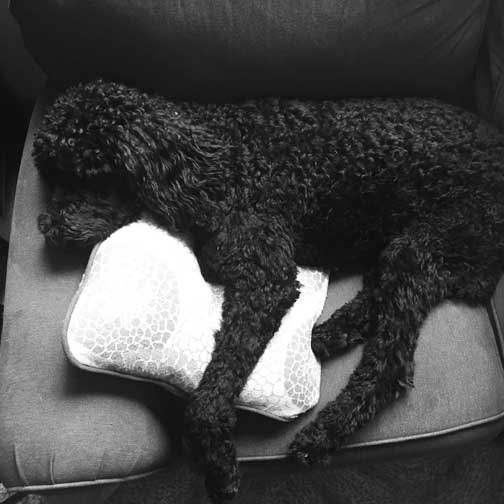 When my family can't snuggle I use a pillow :0)
*
Beautiful day for a walk, don't you think?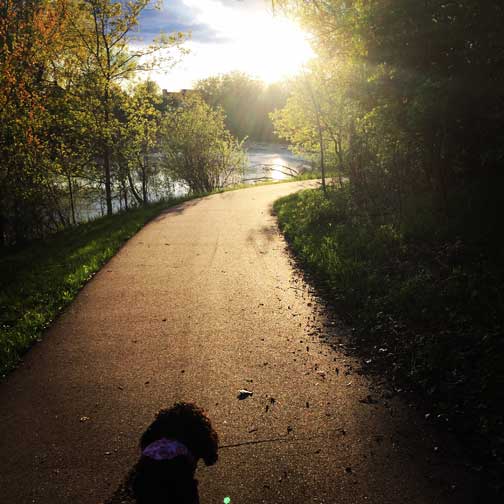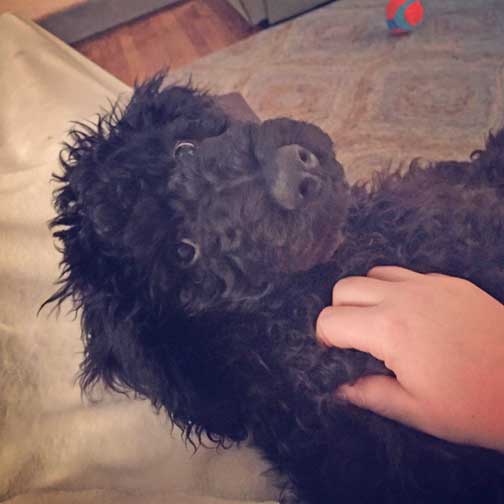 Lots of snuggles and scratches going on here, I love my home!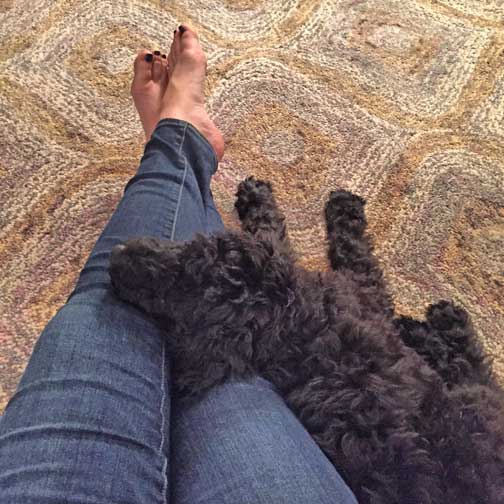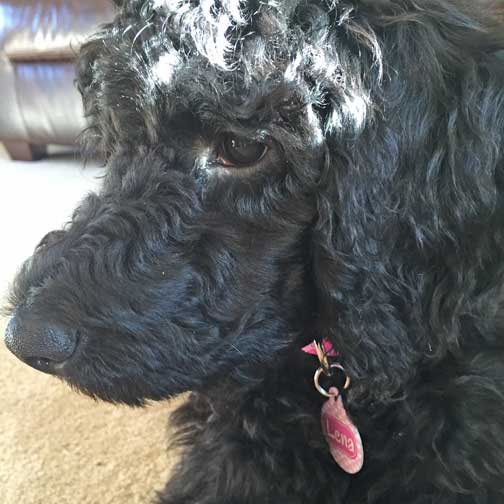 hmm....I wonder how big of a spoo I will be....:0)
*
Fresh snow Woo Hoo!!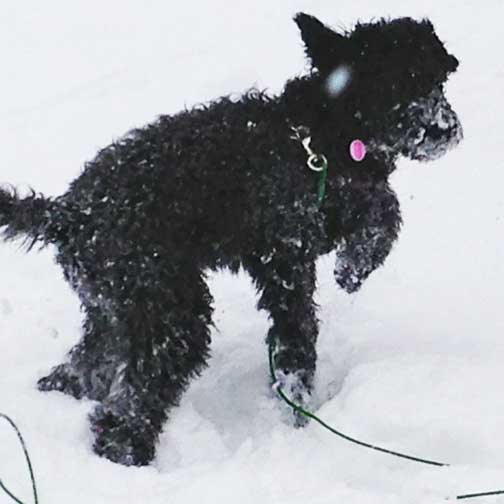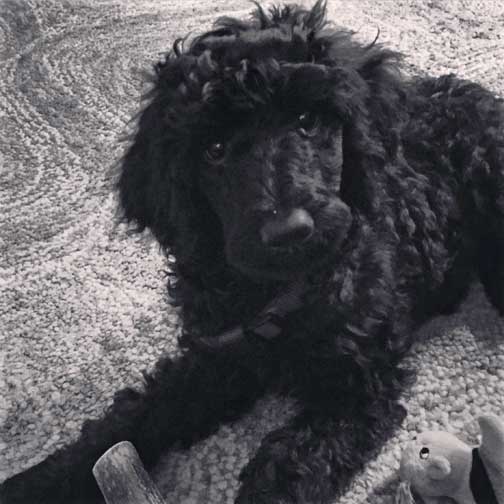 I am a sweet girl with a very sweet face, who is loved by my family so much!