2014 Winter Travel Plans


Last updated 10/13/14
Notes for customers between these two litters - Cleopatra & Zeddy - for flying: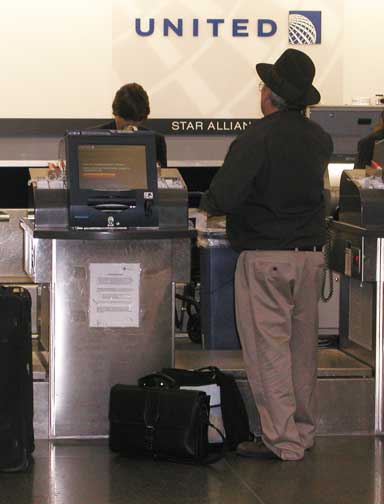 As there will be a lot of puppies flying at the same time, if customers are deciding to "fly in" to take pup as Carry-on or staying overnight:
1. I have never seen MN weather extreme in mid November, occassional light snow. I do not see weather as an issue for Carry-on or flying customers. Our severe weather hits in sometimes late December then Jan - March months. We will be watching the weather a week before and definitely be ready to roll with whatever comes our way :o) MOST certain good communication will be in if concerns during this time arise.
2. Coming in and turning around in same day > we will/can coordinate to meet at the front check in area at MSP airport, we need to plan to have 1/2 hr for final paperwork and allowing you time to get on board with your pet...it does come together :o)
a) We'll get 90% of paperwork done beforehand
b) AKC registration, microchip data, DNA and health cert will be handed over at flight time
3. If staying overnight at a hotel:
a) Staying at the same hotel, or one close to the other, will allow me to give time to each of you throughout the morning/day as hotels have their shuttle buses go back and forth to the airport that I can work with each of you...Embassy Suites is close and the concierge there is use to my working with customers in their lobby, as I bring them many customers :o)
b) I will coordinate with each of you as flight plans begin to get set and post here for you to plan...so if anyone has plans in place already, let's start posting them for others to be guided and coordinate their schedules the best we can with each other - THANK YOU!
Here's a start for Thursday 11/13/14:
___ 6am TI drop off > Delta > 9am cargo departure (I must be there at 6am for pup to catch flight) - JS > Fort Myers, FL (this is tentative) "Briggs"
___ 
___ 8:30am TI meet > United > 11:41am carry-on departure, staying at Embassy Suites. (I must meet you at hotel by 8:30am to assure 30min for paperwork wrap up and allowing your travel to flight arrival) - EL > Lawrence, KS "____"
___ 11am TI meet > Frontier > 2:05pm carry-on departure, (In and Out) "Snickers"
___ 
4. If flying pup as cargo, book flight for later in morning/day that temperatures are warming up at MSP
5. If I am bringing your pet to meet up in TC to hand off, please help me out by meeting me at one of the hotels that customers will be staying at. It will help all around...we will coordinate timing after the flights have been established please that I could get you in between/around their appts.
If you see I have missed something - LET ME KNOW that I can put it here for awareness for the others - THANK YOU!! We just put it out into the universe it will all work out as we work together as a team :o)